LISTS
The World Still Hasn't Caught Up to Brainiac
By Chloe Liebenthal · November 04, 2022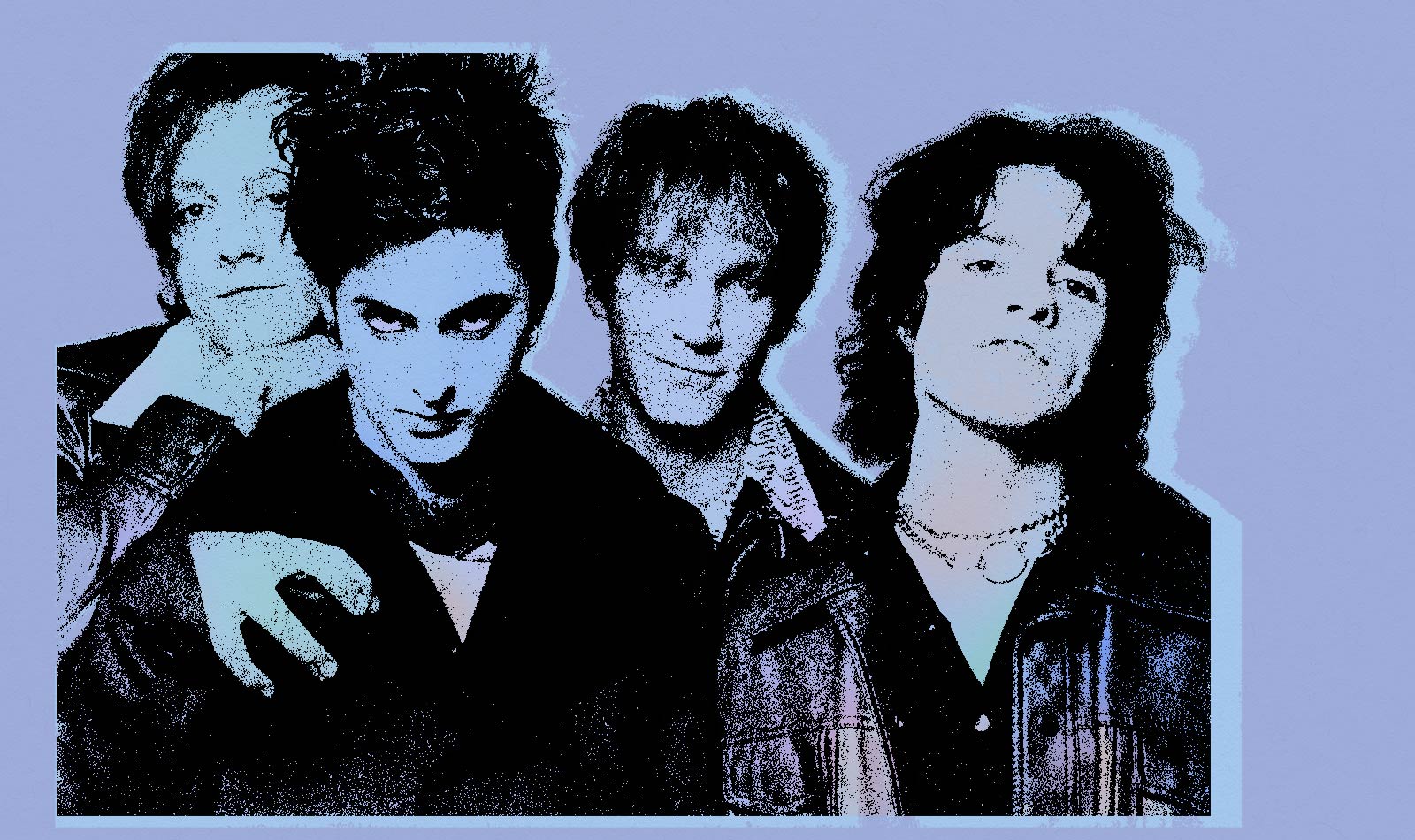 In 1990s Dayton, Ohio, a band called Brainiac was assembling the future of rock out of thrift store electronics and off-kilter Moog melodies; they sounded like no other band around. Their wide-ranging influences, from new wave to jazz to industrial and synth punk, set them apart from the rest of the contemporary post-hardcore scene, and their retro electronics and skewed songwriting made their music as sassy and bold and downright fun as it was unique. Their music veers from the rhythm of a meticulously constructed sound collage to a perfectly unforgettable earworm chorus to a noisy explosion of clanging guitar noise, often all within the span of a single song. They reveled in 2050-by-way-of-1950 sci-fi junk aesthetics as well as the latest developments of the cyber age, going so far as to adopt the name 3RA1N1AC for an extra bit of style. The rest of the world still hasn't caught up with the musical future Brainiac envisioned.
Brainiac's confidence in their far-out sound won them dedicated fans and opening slots on international tours. As they rose to higher and higher echelons of indie fame, they signed a deal with Interscope Records and began pre-production on a major label debut. But it all came to an end in 1997 when Brainiac's frontman and electronics maestro Tim Taylor died in a car accident. His bandmates chose to split up the band rather than continue without him. To this day, Brainiac's influence reverberates through the indie scene; their idiosyncratic sonic palette and sense of chaotic fun offer a glimpse into a totally new form of noise rock that still feels fresh and modern. They left their mark on their collaborators, such as the Breeders' Kim Deal, Jim O'Rourke, and Steve Albini (all of whom worked with Brainiac as producers), as well as influencing the next generation of weirdo-rock such as Deerhoof, At the Drive-In, and the Flaming Lips.
Check out this guide to some of their most iconic albums, plus a few essential live recordings and rarities, and discover Brainiac's universe.
---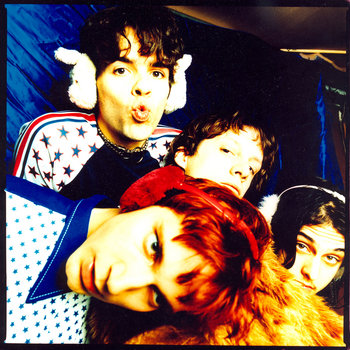 .
00:10 / 00:58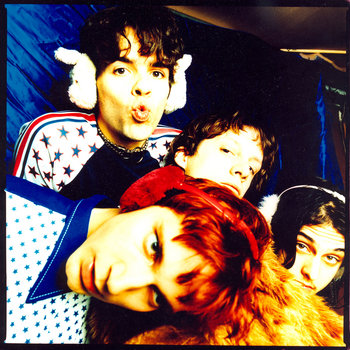 From the album's opening blast of fuzzed-out noise to the last notes of its robot-voiced final track, Hissing Prigs in Static Couture is a retro-futuristic collage of dissonantly catchy guitar riffs (often enlivened by alternate guitar tunings and influenced by unusual jazz guitar voicings); squelchy bass and pounding drums; oddball samples; and cartoony vocals that sound like they've been filtered through a toy voice-changer. Produced by Eli Janney of Girls Against Boys (except for "NOTH1NG 3V3R CHAN935," recorded and produced by Steve Albini in his basement and sure to delight anyone who perks up at the mere mention of the "Albini drum sound"), this album hits as hard as you'd hope for '90s noise rock. What sets it apart, though, is its sense of fun, sass, and humor. Taylor contorts his voice into increasingly strange electronically aided configurations from song to song, leaping from a goofball falsetto to pitch-shifted, synth-addled burbling and using his own distorted voice as a backup vocalist. Songs lurch through unusual structures, keeping the listener on their toes. And just about every song sees the band playing with some strange new electronic effect, whether it's a synthesized whirr or an ingeniously processed guitar sound. Hissing Prigs in Static Couture is the perfect introduction to Brainiac's idiosyncratic sound and, quite possibly, their greatest musical achievement.
.
00:10 / 00:58
Brainiac's final EP, produced by Jim O'Rourke and often considered a proof-of-concept for their Interscope debut, is an alternative future of rock music crammed into a sub-fifteen-minute package; a synth-focused blast of industrial bleeps and bloops, the reanimated remains of new wave, and murky garage rock. Electro-Shock for President downplays traditional rock instrumentation in favor of textural synthesized sounds that hum and crackle with nervy punk energy. Drawing on a synth-punk lineage that includes Suicide and innovative early industrial music, as well as a warped and mutated form of mockingly catchy new wave in the mold of their fellow Ohioans Devo, Brainiac re-alchemized the history of synthesizer rock to create an EP with a sound entirely their own. Electro-Shock for President is a thrilling glimpse of mad-scientist experimentation shot through with the swaggering sing-along charm they'd spent years perfecting.
The robotic voice effects, lovingly retro electronic sounds, and undeniable melodies are all here but filtered through a glitched-out soundscape where each song threatens to fall apart or completely shift gears at a moment's notice. Pounding drums with production gesturing towards a dissonant hint of lo-fi influence and snarling, squiggly synths lend songs like "Flash Ram" and "Mr. Fingers"—the epic tale of a guy who can't stop arguing with finger puppets—a grounding in Brainiac's previous oeuvre, even while taking detours to explore timbres within layers of grubby electronic noise. Other songs, especially the haunting, grimy opener "Fresh New Eyes" with its blurry yet clearly sordid lyrical vignette, push the experimentation further and blast off into the outer limits of rock music. In between, ambient-adjacent interludes emphasize the band's focus on using electronics to build atmospheric soundscapes. Taken altogether, Electro-Shock for President is an electrifying glimpse into the music of a future just askew of our own.
.
00:10 / 00:58
Although their emphasis on electronically manipulated sounds and samples might seem studio-oriented, Brainiac were a legendary live band known for outrageous fashion and contagious energy. As described by Kelley Deal in a Pitchfork interview, "It was totally not of-the-moment—not the Seattle sound that was happening. And it still sounds as fresh and creative as it was then. People are still talking about Brainiac. It doesn't sound dated. That's a rare thing. That's everything." Artists like the Breeders, the Jesus Lizard, and Beck invited Brainiac on tour with them, and wherever Brainiac played, they left new fans in their wake.
For those of us who daydream about what it would've been like to catch a Brainiac show back in the '90s, this live album is nothing less than a time machine. Some downright impressive live audio manipulation, a rhythm section who seem determined to groove until the stage collapses around them, and a ferocious punk exuberance transport the listener right back to the Blind Pig in Champaign-Urbana, Illinois, where the album was recorded. Featuring songs from across Brainiac's career, even including a song from Electro-Shock for President, no dive into their discography is complete without From Dayton Ohio's vital snapshot of the band in their prime.
In addition to the electrifying live recordings, From Dayton Ohio also collects Brainiac's B-sides, remastered singles, and other rarities. From the entirety of their 1992 debut 7-inch Superduperseven to a few demo tracks difficult to find elsewhere, this grab bag of rarities is a disorganized but fun glimpse into the eclectic world of Brainiac.
.
00:10 / 00:58
This collection of Taylor's four-track home demos tears his compositions free of the layered production that characterizes Brainiac's studio material, showcasing his songwriting in its rawest form. Many of the songs clock in at less than a minute long and function more as sketches than as final compositions. Listening to this collection of unvarnished fragments, you can pick up on a riff here or a melody there that ended up forming the underlying structure of future Brainiac songs, making Attic Tapes a must-hear for anyone interested in following Taylor's songwriting process from the earliest incarnation of a song to its eventual studio version.
.
00:10 / 00:58
After the end of Brainiac, guitarist John Schmersal formed a new band called Enon, bringing Brainiac's fondness for Moog synths along for the ride. Enon was based out of NYC, and its lineup usually included bassist/singer Toko Yasuda (who had briefly played bass in Blonde Redhead) and drummer Matt Schultz. Rather than try to replicate the blasts of pure chaos that characterized Brainiac, Enon focus on sublimely crafted vocal melodies and dance-friendly instrumentals. High Society might be the best showcase of their studio efforts. Seamlessly bouncing between indie rock, trip-hop, power pop, and even the occasional glimmer of synth punk, Enon display a delicate and even sweet approach to alternative rock. Carefully deployed touches of the sublime, such as the mournful saxophone solo on the bitter yet tender title track, or the fantastic interplay between Yasuda's vocals and the synths on the unstoppably groovy "Disposable Parts," work together to make High Society a truly special album.
Another Enon album, the rarities collection Lost Marbles and Exploded Evidence, is an assortment of songs as charming as you'd expect from the bubblegum pink album cover, collecting the band's most danceable songs along with some of the most experimental ones. Songs like "Marbles Explode," with its vocal processing and shifting song structure, pay tribute to Brainiac's deconstructive approach to modern rock music. Other segments of the album see the band refining their funky, electronica-influenced approach. Give it a listen and find yourself lost in Enon's atmosphere of earnest, quirky coolness.