LISTS
Mapping the Influence of Botch's "We Are The Romans"
By Robert Newsome · November 10, 2022
If 1992 is, as we've been told, "The Year Punk Broke," then the years immediately following are when it got weird—or rather, weirder. Punk's many subgenres were all crashing into each other, creating a force that pulled in sounds from outside punk's orbit. Hardcore, grindcore, garage punk, pop punk, and emo were all swirling around and colliding, forming new bodies never dreamed of before. Tacoma, Washington band Botch's first album American Nervoso, released in 1998, was a part of this. Fitting in alongside their contemporaries like Current, Iceburn, and Ink and Dagger, the record was a raging collection of driving riffs, pummeling drums, and shouted vocals. Botch was already on to something. And then, one year later, they released their masterwork.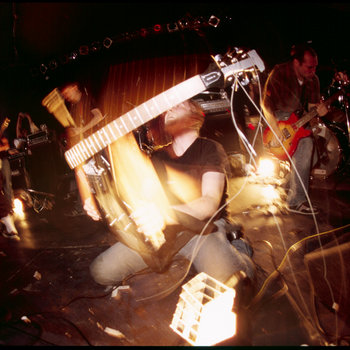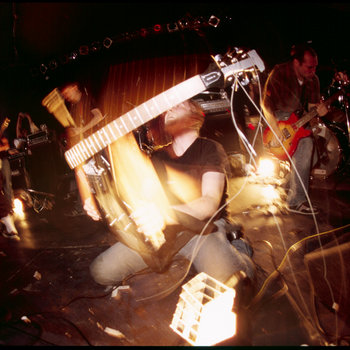 We Are the Romans is unquestionably a hardcore punk record, but one that reaches frequently outside of the boundaries of the common perceptions of the genre to grab bits of metal, free jazz, noise, and improvisational experimentation, creating a jagged structure that can take on many forms. Building on a solid hardcore foundation, Botch infused their aggression with a barely-controlled chaos. Guitars scream, tempos rage, and the sound, as a whole, seems at times to turn itself inside out. It is widely regarded as the band's magnum opus, and one of the most influential heavy albums of the past twenty years.
Granted, the record didn't spring fully formed out of nowhere; bands like Detroit's Thought of Ionesco, Cave In, and the pre-Jane Doe work of Converge had done some work laying the path. But what Botch was able to do was to create a perfect distillation of the chaotic, sprawling, often boldly experimental hardcore sound that was in the air in the late '90s but, until We are the Romans, had yet to be completely crystallized.
Now, over two decades later, on the occasion of its vinyl reissue, here's a look at some modern bands carrying on the legacy of We Are the Romans.
---
Polished Aggression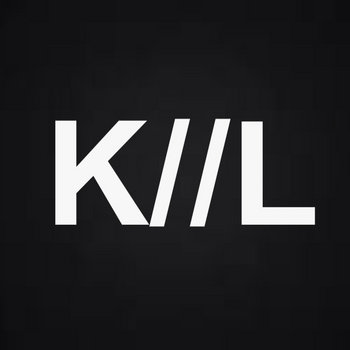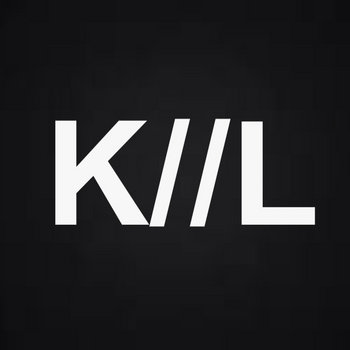 Louisville's Knocked Loose takes the swirling maelstrom of Botch's tumult and tamp it down, channeling it into thick, concentrated, bottom-heavy riffs. It's like taking the thunder that opens We Are the Romans' "Saint Matthew Returns to the Womb" and stripping it of all ornament and embellishment until all that's left is a smooth, blunt object to pummel the ears of the listener. The throbbing low-end gives extra punch to Knocked Loose's riffs. This is evident on all of their recordings, but especially resplendent on their 2015 split EP with Damaged Goods, where the bass thuds in the mix like a straight kick to the gut. This isn't, of course, to say that Knocked Loose are incapable of following in Botch's more abstract footsteps. Take a listen, for example, to 2019's A Different Shade of Blue. Hiding behind the power of those riffs is the screeching, creaking high end and experimental abstraction that's classic Botch-ism. 
Merch for this release:
Compact Disc (CD)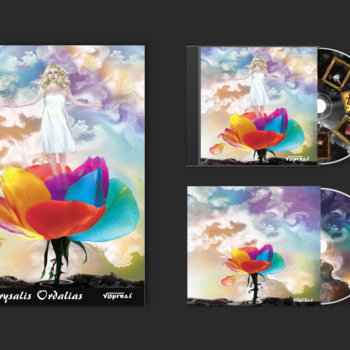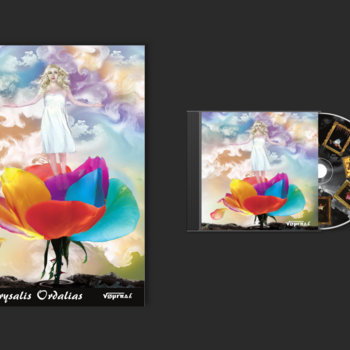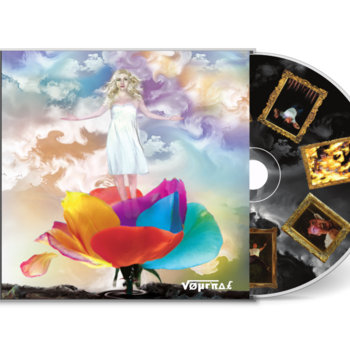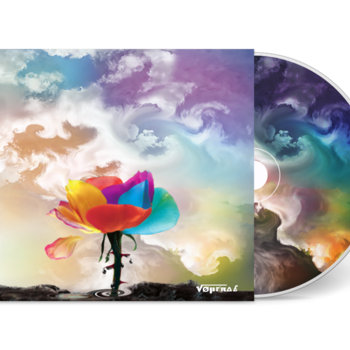 We Are the Romans kicks off with the bold declarative statement of "To Our Friends in the Great White North," an acrobatic guitar line, and howling vocals hitting the listening full force with no warning. Eleven years later, Sacramento band Journal kick off their concept album Unlorja the same way. A frenzied, high-pitched guitar throws us headlong into a churning sea of stop/start riffs, double bass drumming, and the occasional shuddering bass drop. Along with the obvious Botch-style "mathcore" influence, you can also hear elements of Australian death metal weirdos Psycroptic here, especially in the furious, multi-faceted work of drummer Justin Tvetan. There's also a distinct prog influence making itself felt in the instrumental interludes "Tragic Aura" and "Illuminance," as well as the sweeping synth intro of "Viela." On 2018's Chrysalis Ordalias, Journal expands their sound, utilizing more vocal effects and leaning heavier into the synths, giving the record a polish similar to that of late-period Cynic. The fingerprints of We are the Romans are still visible, though, especially as heard in the opening moments of the brutal "Polyentropy." 
Opening Up The Pit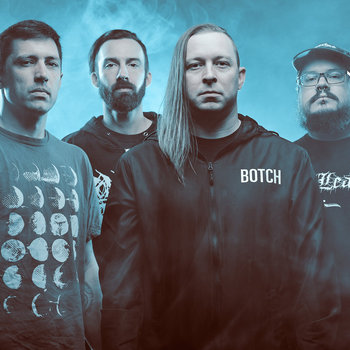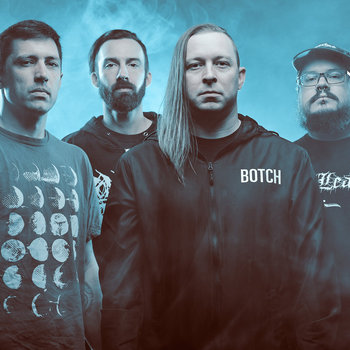 Merch for this release:
Compact Disc (CD), Vinyl LP
Baltimore's Under the Pier's first statement was their 2019 self-titled release, a four-track EP that showed clear influence from bands like Cave In, Coalesce, and, of course, Botch. The two releases since then have seen Under the Pier push harder into abstraction and, well, pure weirdness. On "Wagon Wheel on Repeat Until You Kill," from 2020's Puff Pieces, there's a riff interrupted by a quick little high-end guitar run that lurches into a bass-forward groove reminiscent of the mid-'90s work of Victim's Family. 2021's An Exercise in Discontent brings in the cascading industrial noise of Godflesh and the countless bands that followed in their wake. The tempos occasionally slow down a bit here too, as on the lumbering, destructive riff heard on "The Best Advice I Never Got." Things don't stay slow for long, though, but you knew they wouldn't. Under the Pier's unpredictability is incredibly alluring. After three albums worth of frantic, experimental belligerence, it's still impossible to know where they will go next.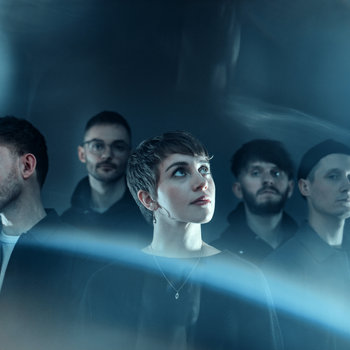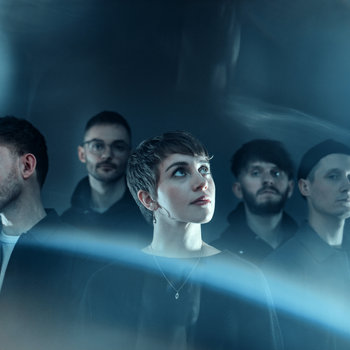 Merch for this release:
2 x Vinyl LP, Compact Disc (CD), Cassette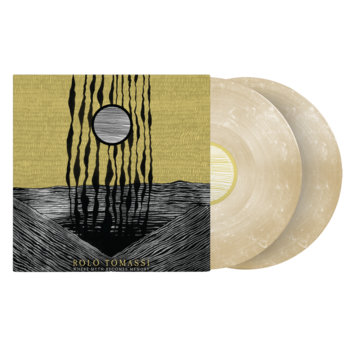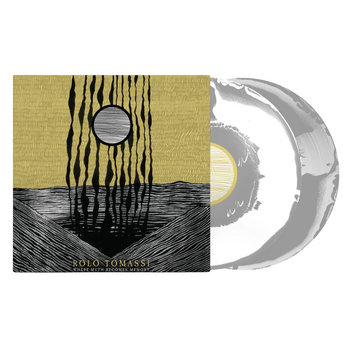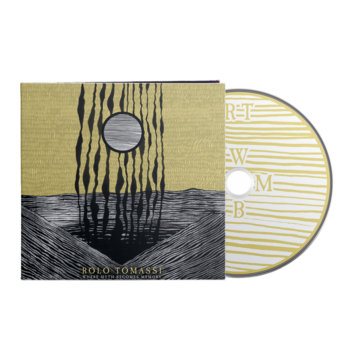 Kicking off in 2015 with Grievances, what Rolo Tomassi refers to as an "unintended trilogy" recently came to an end with 2022's Where Myth Becomes Memory. The band builds towering structures of pop hooks, anthemic chorus, and intricate riffs in the middle of a raging storm of post-hardcore fury. Augmented with string sections (or, at least, a convincing synthesized approximation) and the occasional respite provided by meditative, peaceful interludes often bearing the influence of early '90s shoegaze, Rolo Tomassi knows that silence and serenity can make the power of driving riffs, pit-ready breakdowns, and throat-shredding vocals hit even harder. The track "Cloaked," released as a single in 2021 before being included on Where Myth…, is a perfect example of this formula in action. The speeding train-power of the relentless verses opens up into powerful anthemic choruses. Every moment of shimmering guitar and brittle synths builds anticipation for the fury you know is coming.
(Barely) Controlled Bedlam
Listening to 2016's Cast the First Stone, the most recent album released by Montréal quintet Ion Dissonance, it's easy to tell that their earlier records were rooted in grindcore. The Botch-style abstraction has always been there—you can hear it immediately on the first track of their 2003 debut Breathing is Irrelevant. But over time, Ion Dissonance's tempos have become a bit more varied. But don't worry, they haven't necessarily slowed down. Even their most recent work is still a breakneck whirlwind of riffs and screams. For an example, check out "To Lift the Dead Hand of the Past" from Cast the First Stone. That middle passage, while nowhere near pastoral, is a brief reprieve from the full-force onslaught, a short break in the proceedings that serves only to heighten the tension and add more force to the impact to the track's second half. It's an excellent bridge into "Untitled III" which is nothing but a tension builder for the sublime release of the opening explosion of "Suffering: The Art of Letting Go."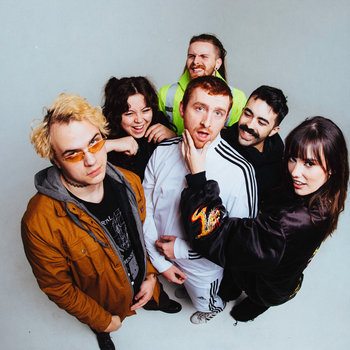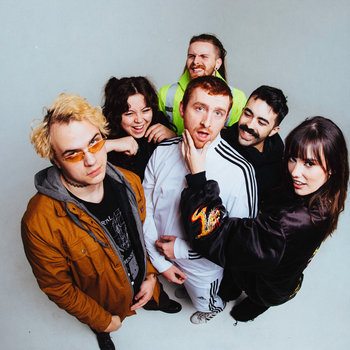 Merch for this release:
Vinyl LP, Compact Disc (CD), Cassette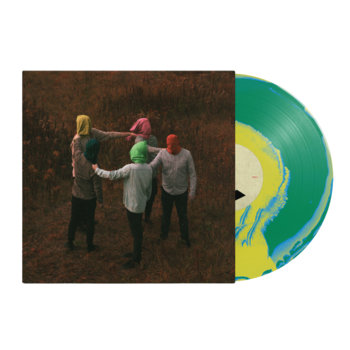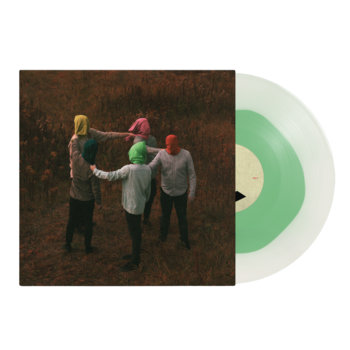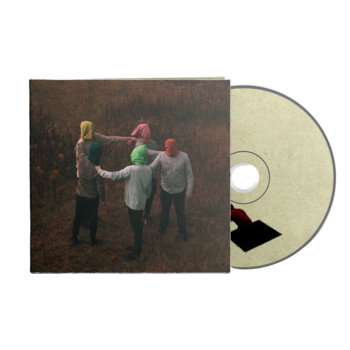 One of the more prolific of the modern bands walking the path carved by We Are the Romans, Atlanta's Callous Daoboys take the template and expand it, adding electronic elements like samples, synths, drum machines, and even the occasional violin part. Vocalist and synthesist Carson Pace amplifies the madness further with shouts, growls, and the occasional spoken word passage, but even in the absence of these unhinged vocals—as demonstrated on the instrumental version of their 2020 album Die on Mars—the uncontained fury shines through. 2022's Celebrity Therapist pushes the boundaries even further as showcased in the disorienting stop/start transitions between full-fledged fury, peaceful ambient passages, and even a little Candiria/Atheist-style jazz on display in the spectacular "The Elephant Man in the Room."