LISTS
The Ephemeral Life of Blog Rap
By Nadine Smith · Illustration by McKay Felt · November 18, 2022
The phrase "underground rap" might often evoke a specific style: slam poetry flows, boom-bap beats, and old-school revivalism. But what makes an artist underground really has nothing to do with sound at all; being underground is a material condition, more about how an artist produces and distributes their music than what kind of music they make. Whether jazz rap or trap, underground hip-hop comes in all shapes and subgenres. So much of rap's history exists outside of official channels. To be underground is to create your own lane, like the first waves of MCs and turntablists who lifted breakbeats from popular records; to the countless rappers from Houston to Memphis to the Bay Area who have made their living selling CDs out of trunks; all the way on up to the bedroom experimentalists of today.
Of course, broadcasting your music into the online void doesn't guarantee an audience. But the digital platforms that now allow underground voices a new means with which to be heard, and their continued existence, are often taken for granted. Today, it's natural to play the algorithm game, but earlier in the 21st century, the idea of a rapper foregoing physical distribution and uploading to services like DatPiff, LiveMixtapes, YouTube, and, of course, Bandcamp, was new, novel, and not at all the conventional approach. As MP3 blogs became an increased presence in the music press, and artists like Soulja Boy proved that virality was a viable path to mainstream stardom, rappers like A$AP Rocky and Danny Brown rode the proverbial superhighway to critical acclaim and major label success, and artists outside big rap industry hubs like Los Angeles, New York, and Atlanta had new tools to build a following.
But the internet is a precarious place, and for every icon born from the blog rap era, countless more innovators trickled off or vanished. Whether due to the fickleness of trends or general neglect, many once-beloved mixtapes from the turn of the 2010s never made the jump to Spotify or Apple Music, and it's only recently that iconic records by SpaceGhostPurrp, Lil Ugly Mane, and Clams Casino have made it onto digital streaming platforms—though many of these records have still been available on Bandcamp all the while. Even mainstream mixtapes like Rich Gang's Tha Tour, Part 1 have been unintentionally forced underground, at risk of being forgotten because of the turn away from downloads, while so many artists like Playboi Carti scrubbed their early catalog from the internet after making the jump to the major league. Rap mixtapes are a vital part of modern culture, and the ambitious experimentation—both in style and release strategy—of the "blog rap" epoch laid the groundwork for so many of today's dominant hip-hop trends, from the omnipresent sampling of classic Southern rap to the hybrid production of emo rap.
Below are a few highlights from the "blog"/"cloud" rap heyday.
---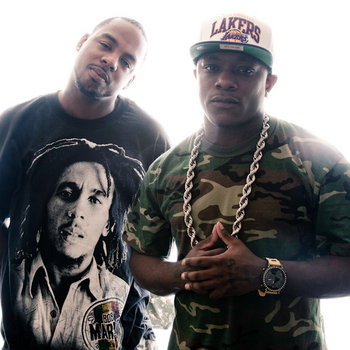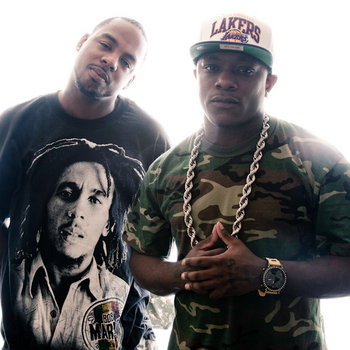 Underneath the shadows of NASA rockets in their native Huntsville, Alabama's G-Side brought a fittingly forward-thinking and futuristic bent to Southern rap. The partnership of ST 2 Lettaz and Yung Clova followed in the tradition of classic Southern duos like UGK, Outkast, and 8Ball & MJG, but with woozily psychedelic production that owed just as much to trip hop and trance music. G-Side combined lush funk with ethereal vocal samples and rave synths on tracks, a sound that would soon come to be known as "cloud rap" — a sort of know-it-when-you-see-it subgenre of rap that emerged around the 2010s, a moody and layered production style most associated with producers like Clams Casino and SpaceGhostPurrp. But before Lil B rapped over Imogen Heap, G-Side's sci-fi fantasies laid the foundation for the cloud sound—a serendipitously fitting name for the scene.
Merch for this release:
Cassette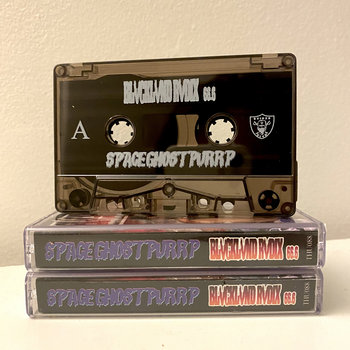 There's almost no talking about the blog rap era without talking about Florida's SpaceGhostPurrp, the infamous ringleader of Raider Klan and the stylistic godfather of everyone from A$AP Rocky to Denzel Curry to XXXTentacion. Due to mental health challenges, interpersonal beef, and a proclivity for self-sabotage, SpaceGhostPurrp never quite financially capitalized on the wave he pioneered, but it's hard not to see his fingerprints all over the last decade of hip-hop, from the career resurgence of Juicy J and the "phonk" style of Memphis-inspired rap that's found surprising success internationally to the revival of bootleg 1990s visual aesthetics. Even though it's been endlessly imitated, SpaceGhostPurrp's breakthrough Blvcklvnd Rvdix 66.6 still sounds like a lost transmission from a haunted tape deck, buried in distortion and compression.
Deniro Farrar x Blue Sky Black Death
Cliff of Death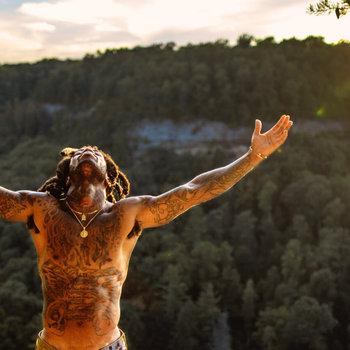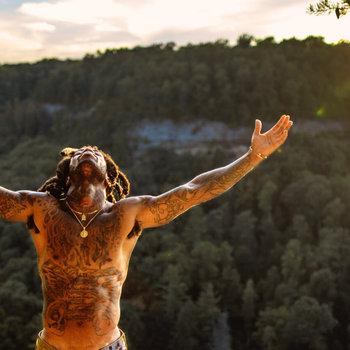 Though North Carolina has never been one of the South's most well-known rap locales, artists from Little Brother to J. Cole defined the state as a cradle for hip-hop that, while still rooted in deep-fried funk, operates within more of a "conscious" lyric-forward mode. With a frequently profound sense of perspective and a voice rich with resonance and gravel, Charlotte's Deniro Farrar is one of the most perpetually underrated rappers of the last decade. The nostalgia for '90s Southern rap that defined so much of the blog era often looked to Three 6 Mafia and DJ Screw, but Farrar's flows often owe more to Goodie Mob or Big Pooh, over dreamy and experimental instrumentals by inventive producers like Ryan Hemsworth and Lunice, though his collaborations with trip-hop duo Blue Sky Black Death are an especially effortless union of producer and vocalist.
On the opposite coast, Main Attrakionz and the Green Ova collective were working with many of the same chilled-out producers as their Southern comrades, but with a distinctly Californian sense of laidback positivity. Squadda B and MondreM.A.N. owed an obvious debt to Bay Area veterans like Andre Nickatina who was putting whale sound effects on his tracks and rapping over the Twin Peaks soundtrack in the 1990s—and painted with a spectrum of bright rays, where so much cloud rap traded in foreboding darkness. Main Attrakionz took the cloud style not as a coming storm, but as the apotheosis of stoner rap. This compilation of early tracks sees the duo hotboxing the highest layers of heaven, the voices of an angelic chorus chopped up over flurrying drums.
Black Kray aka SICKBOYRARI
700 DAGREEZ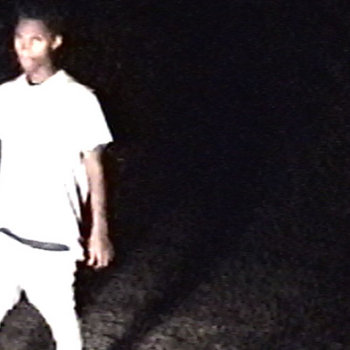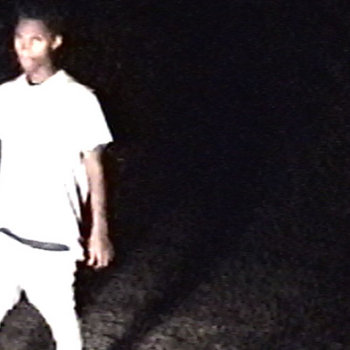 With the slurred and droning delivery of Chief Keef, the lo-fi production of Raider Klan, and the unpredictability of Lil B, the cult figure alternatively known as Black Kray and SICKBOYRARI has never been easy to pin down. His music videos are noisy and overexposed, his albums are often deliberately tagged with the wrong year of release, and his style swerves on a dime, from punk-rap bangers to Best Coast-inspired indie croons. A teen when he founded the Goth Money collective, the inscrutable and mysterious Kray helped bring about the transition from the cloud rap of the early decade to the style that would become known as "SoundCloud rap" in the later 2010s. Kray was an early collaborator with Nedarb, the producer behind some of Lil Peep's most iconic anthems and a crucial sonic architect of the emo rap style, and one of the first American artists to work with Bladee and Drain Gang—2014's 700 DAGREEZ features metallic beats from producers like Suicideyear and even plays with synth pop, but tracks like "STEVIE J AND JOSELINE" showcase an early usage of the alt-tinged rap rock sound that would become mainstream within a few years.