LISTS
Where to Begin With Biosphere's Dreamlike Electronica
By Andy Beta · January 11, 2021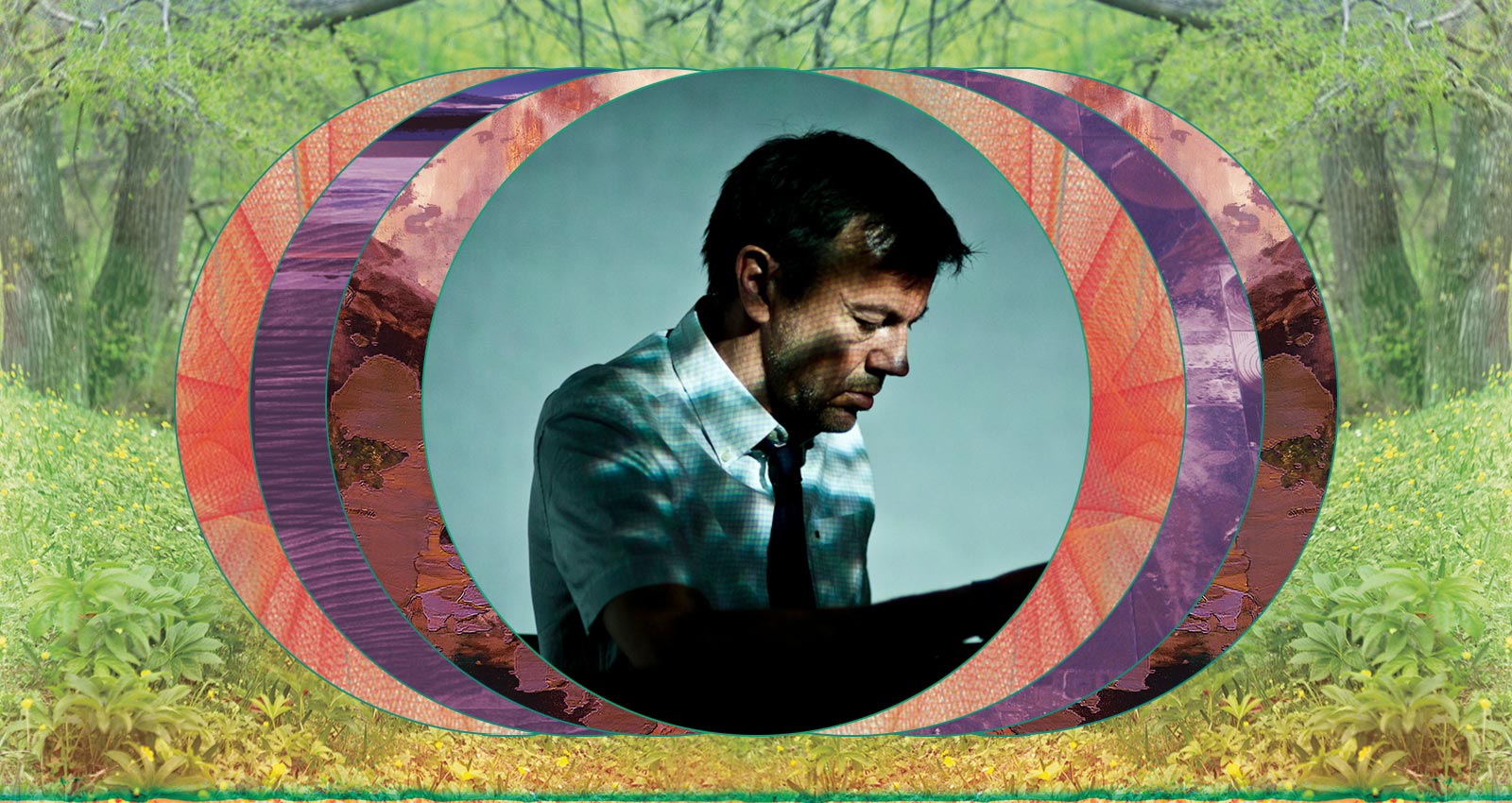 Say "biosphere" and most people will think of the research site in Oracle, Arizona that has replicated seven of Earth's biomes in order to study our ecosystems and place in the universe. But Biosphere is also the musical alias of Norwegian producer Geir Jenssen. The name is fitting; as Biosphere, Jenssen builds experimental electronic soundworlds that can be at once universal and site-specific—a closed system that feels seemingly infinite. Now thirty years into his career, Jenssen continues to make deep-focused and wide-ranging music, always seeking new vistas. He's a tireless innovator and explorer, frequently mentioned alongside electronic legends like Aphex Twin, Carl Craig, and Autechre
Inspired by the likes of New Order, Depeche Mode, and Brian Eno as a teenager in northern Norway, Jenssen utilized the synthesizer to begin making his own music. Biosphere's earliest releases bloomed amid the fertile, heady early days of the '90s scene, just as electronic music began to edge towards pop culture. Drawing on breakbeat techno with plunging bass detonations—punctuated by witty samples from space-themed TV shows and movies—Jenssen's work reflected a decidedly sci-fi vision of the cosmos. His track "Novelty Waves" (from second album Patashnik) wound up as a part of a Levi's jean campaign—the iconic clothing label's first-ever engagement with electronic music.
That Jenssen's tracks sound uptempo and catchy at first listen is something of a feint, given the conflict boiling up just beneath the surface. That aspect would become more prevalent over time: tantalizing tones caught in an endless tug-of-war between melancholy and grace. These popular early ambient house stylings eventually gave way to proper body-dissolving ambient, though Jenssen continues to weave other elements into the tracks: field recordings he captures himself, classical music, old sci-fi radio programming. Some albums seek a purity of tone, while others revel in all the sonic nuances of a particular place or landscape. Even after all this time, Jenssen remains an intrepid explorer of both the macro- and the microscopic. Let this guide serve as a map to some highlights from his soundworld.
Merch for this release:
Compact Disc (CD), 2 x Vinyl LP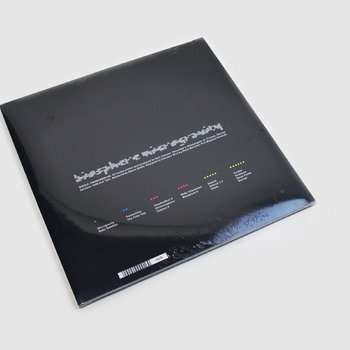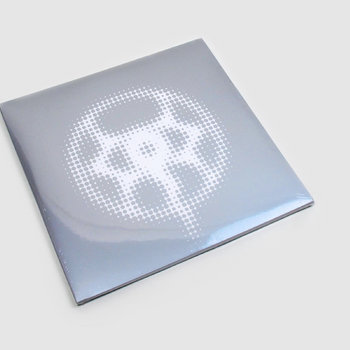 Jenssen started making music as a member of the Cocteau Twins-inspired synth-pop group Bel Canto in the late '80s before his enchantment with the sampler led him to strike out on his own—initially as the New Beat-inspired artist Bleep, and then as Biosphere. His 1991 debut put him in the upper echelons of electronic music alongside The Orb, Aphex Twin, Future Sound of London, and Orbital, triggering vocal snippets at key junctures of his ambient techno tracks to dramatic effect (or otherworldly punchlines, take your pick). He'd pivot away from this spacey template with time, but Microgravity is an essential entry in his catalogue nevertheless.
Merch for this release:
2 x Vinyl LP, Compact Disc (CD)
Perhaps it was due to the sparse landscape surrounding him in Tromsø, or his avid love of exploring the natural world as a climber and mountaineer, but Jenssen's concept of 'space' changed with this 1997 ambient classic. Those outer space sounds evolved on Substrata into something that instead evoked windswept landscapes, hushed mountain vistas, even isolation tanks. Honing in on the ambient aspects of his earlier work, he folded in his field recordings with fathoms-deep bass tones to create something evocative and gorgeous.
Merch for this release:
2 x Vinyl LP
By the time of this 2000 release, Jenssen had refined the ambient elements into something spellbinding. Based on the true story of Chris McCandless (of Into the Wild fame), Cirque bears some similarity to Wolfgang Voigt's GAS project, similarly weaving together samples and classical motifs into something dark and mysterious. But Jenssen is careful to let in moments of light and whimsy, balancing the elements so that the whole album becomes disorienting and hallucinatory.
Merch for this release:
Compact Disc (CD)
The outer space themes of Biosphere's earliest releases return on this 2004 tour de force. Drawing on an early '60s radio play of Jules Verne's sci-fi novel De la Terre à la Lune discovered in the Radio France archives, Jenssen distills elements into rarefied grooves. Small crystalline sounds orbit in space, conveying the feel of zero gravity. The drones turn subliminal and silence encroaches on the music, making a listener feel like they are adrift in a remote corner of the galaxy.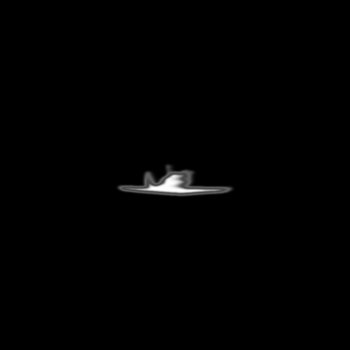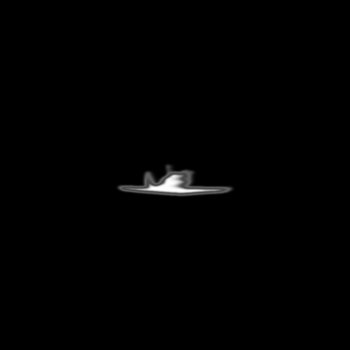 Field recordings have been a compositional element of Biosphere's work since Substrata, but this 2006 release under his full name puts those sounds front and center. Recorded in fall of 2001 during Jenssen's travels from Kathmandu to the peak of Cho Oyu (the sixth highest mountain in the world), the overheard tabla, birds, yak bells, and conversations create an intimate and vivid soundtrack to the top of the world.
Merch for this release:
2 x Vinyl LP, Compact Disc (CD)
Struck by Japan's baffling decision to build its nuclear power plants near the ocean and in areas prone to earthquakes, Geir Jenssen drew on those locales for this album from February of 2011. That each track was named for one of the island's nuclear reactors proved prophetic: the Fukushima Daiichi nuclear disaster occurred the next month. On N-Plants, Jenssen returns to his more beat-oriented sound, favoring crisp drum programming and a downtempo swing evocative of Boards of Canada.
A specific location also factored into the sound of 2016's Departed Glories, this time with Poland's majestic Wolski Forest serving as Jenssen's muse. The music draws upon hundreds of samples of Russian and Eastern European folk recordings, spinning them into a dense sonic fog. Honing in on the timbres of disembodied voices, folk instrumentation, and drones that function like chamber music, these 17 tracks have an ethereal, otherworldly feel that, however difficult to pinpoint, lingers long after the record rolls to a close.
Merch for this release:
Vinyl LP, Compact Disc (CD)
With Angel's Flight, Jenssen's work as Biosphere enters a remarkable third decade of breathtaking sound design suffused with emotionally-attuned composition at its core. The album has its roots in a soundtrack Jenssen provided for the Oslo-based dance company Ingun Bjørnsgaard Prosjekt in 2019. But the skeleton of the work comes from Beethoven's String Quartet No. 14, a late quartet that fellow composer Robert Schumann once deemed "on the extreme boundary of all that has hitherto been attained by human art and imagination." Jenssen himself traverses the boundary between electronic and classical with aplomb and an expert touch. He finds nuance and sadness in these notes, making it feel at once as airy and as burdened as the world itself.