LISTS
A Walk Through The Avant-Garde World of 'Art Rap' Music
By Max Bell · Illustration by Daiana Ruiz · September 01, 2017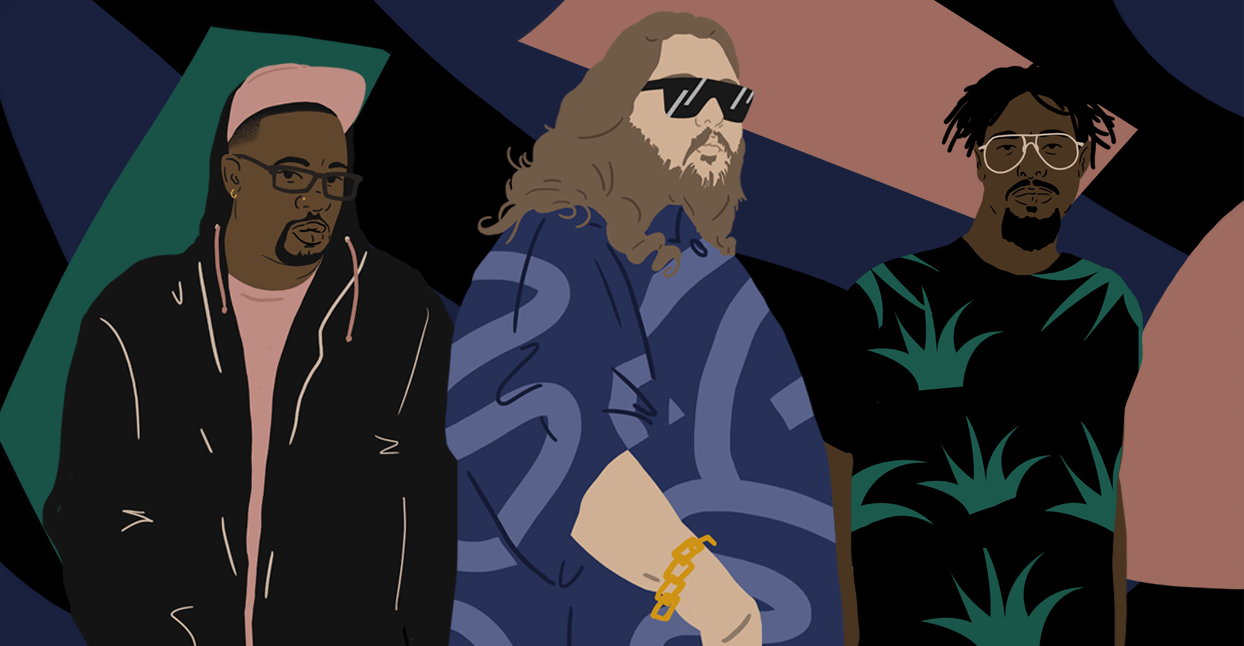 Coined by Chicago native Open Mike Eagle in the early aughts, "art rap" was originally a reactionary phrase, one that responded directly to the subgenre of "art rock" and implied that the standard set of sonic or lyrical conventions did not apply. On another level, it was a way to distinguish his music from the music that fell under broad and nebulous labels like "hip-hop" and "underground rap," which are sometimes embraced by rappers and listeners who believe that anything that doesn't explicitly champion "real hip-hop" is, well, you know—the opposite.
"Having studied the history of American pop music and black music, it's appalling where we are now," Eagle told L.A. Weekly in 2010. "That's why I wanted to give my music another term, something to differentiate itself from the pack. You can't call everything 'hip-hop.' I was listening to rock music, and it struck me that a lot of the rock I liked was called 'art rock.' I started wondering why they had a genre where they can do whatever the fuck they want to do, and rappers are scorned if they don't have enough machismo."
Today, art rap is even a tag on this website. To sum it up (albeit reductively), art rap is avant-garde rap music that is antithetical to terrestrial radio station playlists. (That's not always the case—records by artists like Kendrick Lamar certainly push the boundaries of rap.) More broadly, the subgenre has some identifying characteristics, including but not limited to: left field, forward-thinking production, unconventional song structures and cadences, songs written from the perspective of fictional characters, explicit and protracted engagement with social and political issues, and absurdist metaphors and similes.
From the description above, it should be clear that labeling a song/album "art rap" does not mean that it's only that. Nor are any of those characteristics necessarily new. The list of art rap forebears is long, spanning from west coast jazz-rap progenitors Freestyle Fellowship to one-time Def Jukies like El-P, Aesop Rock, and Cannibal Ox. The list below features 12 rappers whose output—either recent or career-long—meets some of the above criteria. Most, if not all of them, have worked with at least one other rapper on the list in some capacity. This overlap was not intentional, but its existence affirms the artists' aesthetic kinship, the reality that art rap has always been and will continue to flourish.
Billy Woods was always going to go left. At the turn of the 2000s, he nearly wound up on Vordul Mega's (Cannibal Ox) solo debut. Following a failed, albeit life-altering, recording session at Electric Lady Studios, Woods struck out on his own, dropping solo records and forming Super Chron Flight Brothers with Privilege (start with 2010's Cape Verde) before pairing with Elucid as Armand Hammer. In their three records as a group (Race Music, Half Measures, Furtive Movements, they've trenchantly dissected U.S. race relations time and again, finding new ways to attack centuries-old injustices.
Still, the best distillations of Woods' abilities are his solo efforts. Surprisingly, the greatest records have come at the tail end of a roughly 15-year career. Today, I Wrote Nothing (2015) and this year's Blockhead-produced Known Unknowns display a fully-realized delivery and his sharpest writing. His voice brims with unrelenting aggression, at times almost battling the beat. His ability to wed past tales of frigid corner sales with socio-political analysis makes comparisons to Ka and Ralph Ellison equally plausible. Armed with a city-bred skepticism and an extensive knowledge of several canons (rap, English literature, Russian literature), each Woods song merits a reread and extensive annotation ("Called himself Ishmael when he flipped the fish scale / Slit wide open, pull out the entrails—"U-Boats").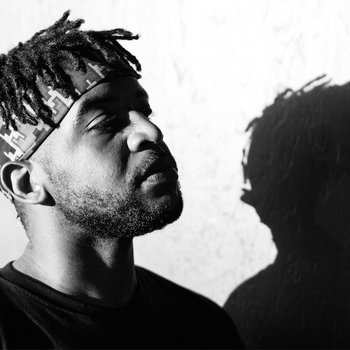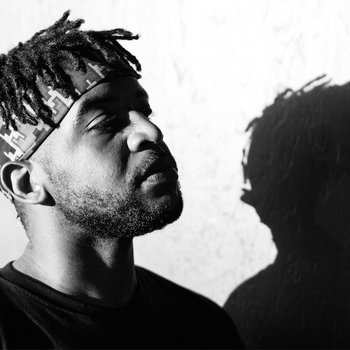 After years of releasing mixtapes on his own, Elucid aligned himself with Billy Woods' Backwoodz Studio. The move coincided with an increasingly rewarding output, both in his work on Armand Hammer projects and solo. An English major who grew up in the Pentecostal church, Elucid's work is rife with eloquent diction and powerful, Old Testament symbolism. His voice is sharp and resonant, cutting through dense, distorted, and lugubrious beats that border on post-punk and venture into the psychedelic. 2016's Save Yourself remains the best entry point, an album that turns the personal and political into the apocalyptic. Heart-fracturing breakups, watching the New York of old washed away by gentrification ("If You Say So"), the life-threatening effects of institutionalized poverty—how could it not sound like the end?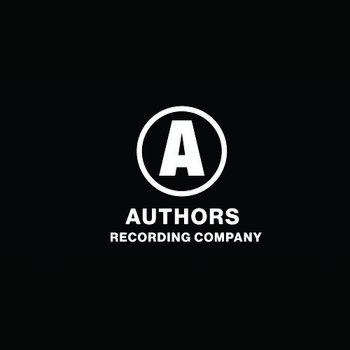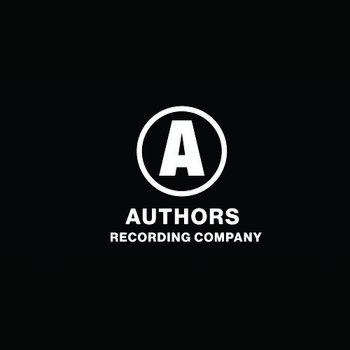 Imitating your heroes is essential. Transcending those influences can be painful. Jonwayne knows. For the better half of his career, the MF Doom comparisons abounded. By the final installment of the Cassette series leading up to his Stones Throw debut, he knowingly leaned into it, lambasting overzealous Madvillainy fans on the "Rhinestone Cowboy" beat. Following a life-threatening struggle with alcohol, he emerged with his first truly singular effort: Rap Album Two. His penchant for battle-ready bars and punchlines remains (see the shit-talking instructional that is "TED Talk"), but greater credence is given to personal revelation and the espousal of his artistic ethos. With a balance of warm, live instrumentation and the cavernous drums that best suit Jonwayne's thundering baritone, the production defies rote syncopation and is full of open space. Jonwayne uses this openness to detail his downward spiral, to make amends for possibly un-rectifiable wrongs, to hope for a future that might never have been. This is the kind of music you make when you truly take the mask off.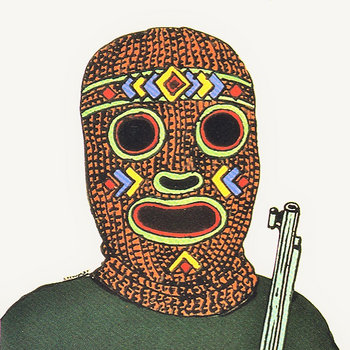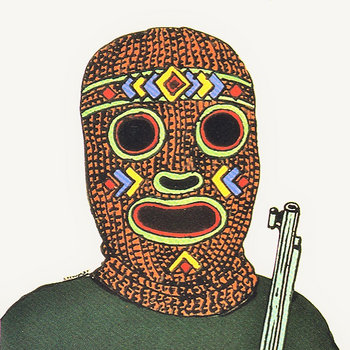 Merch for this release:
Cassette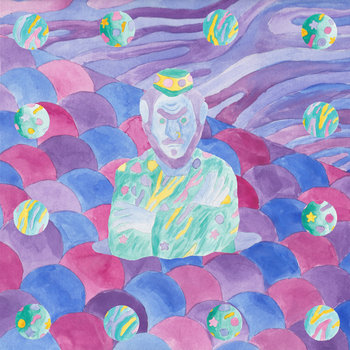 Taking up the mantle handed down from Busdriver and Open Mike Eagle (and thus the Good Life and Project Blowed), Milo burst onto the indie rap scene with albums full of soft-spoken, sometimes stilted lyrics that bordered on spoken word. Arcane allusions to philosophers, poets, and writers were offset by references to anime and pro wrestlers. It was an unfiltered look at the restless mind of an introverted philosophy major who studied Freestyle Fellowship as much as he did Wittgenstein. With each subsequent release, he's turned his gaze outward and developed an impregnable confidence. His latest effort, who told you to think??!!?!?!?!, displays all of the above. The hushed monotone is gone, replaced by aggressive inflections and a relaxed flow, the willingness to let the space between words linger. While he hasn't sacrificed his eloquence or ideas, the album is more accessible. At its core, it is an assertion of agency in the creation of black art, a celebration of its rich history (e.g. clips of James Baldwin speaking), and a mission statement for its future.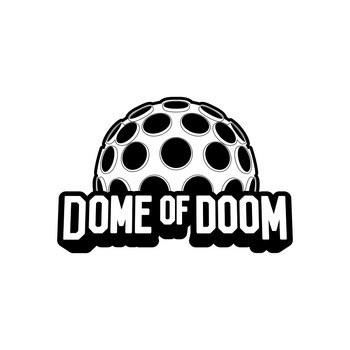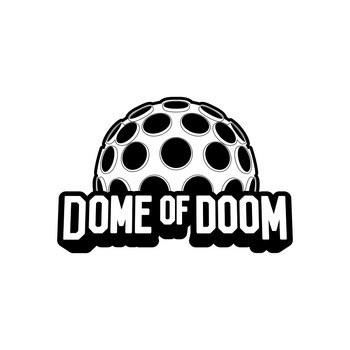 Merch for this release:
Cassette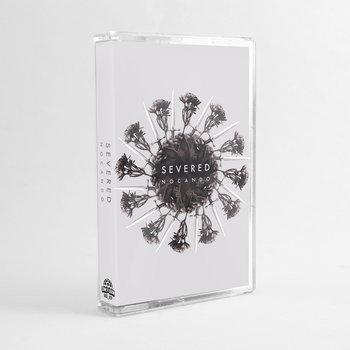 Historically, renowned battle rappers have had difficulty translating soul-crushing punchlines into personal, engaging music. At worst, you get too many minutes of alliterative, unintentionally offbeat metaphors and similes aimed at an invisible opponent. At best, you get Nocando. The 2007 Scribble Jam champion and former Low End Theory resident host has released countless songs that display an innate gift for melody, rhythm, and songwriting without sacrificing a dart (e.g. "Break Even"). Over percussive, left-field beats courtesy of the L.A. beat scene's best producers (e.g. Nosaj Thing, Daedalus, Elusive), he's laid himself bare time and again. 2017's Severed is another testament to Nocando's powerful and painful transparency. Ex lovers, friends, and family—no one bears the brunt of his acerbic wit and criticism as much as Nocando himself.
Open Mike Eagle is, for all intents and purposes, the originator of "art rap" as a term/subgenre. Though he now identifies more with the "indie rap" for reasons you can listen to in his recent RBMA Fireside Chat, he continues to make songs that challenge preconceived notions about how a rap song should sound. He can sing with lullaby-like softness and scream with abrasive passion. Most of the time, though, he raps with a warm, restrained timbre. Arguably one of the sharpest minds and empathetic hearts working in the music industry, Mike has spent his career picking apart its structure and structures. More importantly, his music dissects the problems of these politically tumultuous times with hilarious absurdity and compassion. For evidence of the former, see Dark Comedy's "Informations," where Mike imagines parts of his body as phones, tablets, antennas, and old Wired magazines. His latest effort, Brick Body Kids Still Daydream, uses the rubble of the demolished Robert Taylor Homes housing project as the foundation for examining the lives affected by government endorsed racism and classism. The album is another testament to Mike's ability personalize the abstract and make the abstract resonate.
Though signed to indie rap stalwart Mello Music Group, Quelle Chris remains one of the most unsung talents from Detroit's continually marginalized rap scene. Before Danny Brown landed top billing at festivals, he rapped on Quelle's 2011 album Shotgun & Sleek Rifle, which also featured appearances from Roc Marciano. This is all a way of saying that Quelle is as eccentric as Brown and capable of delivering Marciano-level bars of Motor City menace (see 2013's Ghost at the Finish Line for evidence of the latter). Of late, he's become quieter, stranger. With an assured but lackadaisical drawl and high-pitched ad libs on recent albums like Being You is Great, I Wish I Could Be You More Often, he's become the rapper Madlib might've been if beat making weren't his priority. Here, you'll find comically self-aware songs about the power self-love ("Buddies") and the danger of romantic self-destruction ("Learn to Love Hate"). Introspection this raw and unfiltered might sound depressing in another person's hands, but Quelle always finds a way to cut the tension.
Red Pill's first solo effort (he also raps as one-third of Ugly Heroes), Look at What this World Did to Us, was heavily indebted to Atmosphere, filled with frank tales of blue-collar plight and the bottles drained to distract from it. (The same could be said for the mixtapes he released before that.) The Michigan native's latest solo effort, last year's Instinctive Drowning, makes a hard left. The jazzy boom-bap is gone, replaced by rapper/producer Ill Poetic's beautifully dark palette of everything from psychedelic, bluesy guitar riffs to muted brass and woodwinds. Red Pill pens introspective lines that dissect fame, racial privilege, and the history (familial and psychological) that bred the sometimes irascible yet endearing alcoholic we knew on the first album. It is a plea from the bottom of the last bottle, an agreement between himself and the universe from which he's likely to back away. There are no answers here, but, like much of his output, the attempt to find them is heart-wrenching as it is rewarding.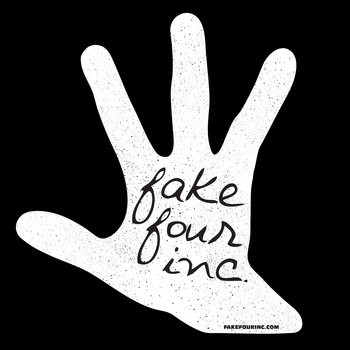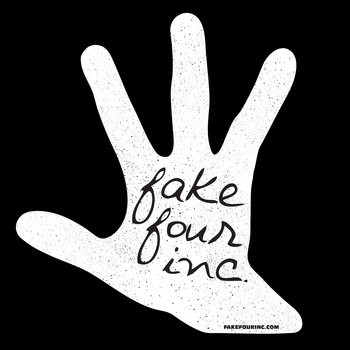 Merch for this release:
T-Shirt/Apparel, Vinyl LP
Serengeti could've written anything with a narrative: novels, short stories, screenplays, comics à la Harvey Pekar's American Splendor. Instead, he chose to make whimsical, hilarious, and often melancholic rap songs. He's created so many worlds and characters in his music that the number is too high to count. The recently reissued Dennehy (2006), for instance, features the vain, narcissistic Derek and Kenny Dennis, the diehard Chicago sports fan with a mustache the size of Mike Ditka's forehead. Serengeti has taken the nasal, O'Doul's swilling, bratwurst devouring Dennis character so far that Dennis has a rap group (Tha Grimm Teachaz), several albums, and an undying beef with Shaquille O'Neal ("Shazam"). Whether he's Dennis, Derek, a battered pro-wrestler ("The Whip"), or someone else, Serengeti commits. He does the voices, gives you protracted scenes of conversations between the characters. On nearly every song, the lines between fact and fiction are blurred beyond recognition. Is it Kenny who's having problems with his girlfriend (Jueles), or Serengeti? Who's afraid of realizing that marriage, kids, and a home in the suburbs are not a fantasy but a nightmare? Why so many songs about bitterly ended trysts? Ultimately, it seems that Serengeti uses comedy and (possibly autobiographical) fiction to cope with the sadness he rarely addresses head-on. Hopefully, the music proves as cathartic for Serengeti as it does for the listener.
In the world of the infinite stream, rappers too often resign themselves to Herculean release schedules. Versis is the rare exception, a prodigious talent whose spartan catalog aligns with his succinct offerings. Before 21, he'd earned the respect of peers in L.A. and collaborated with notable producers like Dibiase and Exile on his assured 2010 debut Illcandescent. Inexplicably, five years elapsed before Versis released a follow-up in Copaesthetic. Two years later, it's clear why he took so long. The largely self-produced album remains as potent as it did upon release. It's the rare L.A. rap album made for the city's even rarer gray days, the melancholy moments offset by those of warm, restorative light. Backed by muted-jazzy suites that modernize the boom-bap template laid by golden-era icons like Tribe and Digable Planets, Versis delivers incisive and poignant lines about the daily teetering between self-defeat and self-belief, his honeyed voice deftly paired with each instrument. With several of the album's nine tracks ending around the two-minute mark, it's evident that Versis worried over every word, trimming the fat until he hit bone. Brevity this impactful does not come from a lack of ideas but the sharpening of the most unrelenting ones ("Something about it is stranger than fiction / How you can dictate your day with your diction"—"wayside"). This is flash rap at its finest, each word offering the world.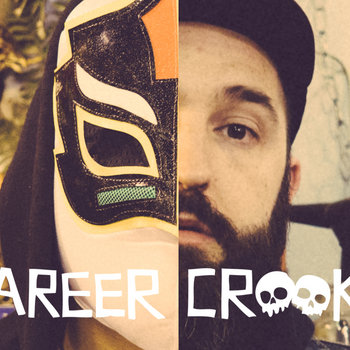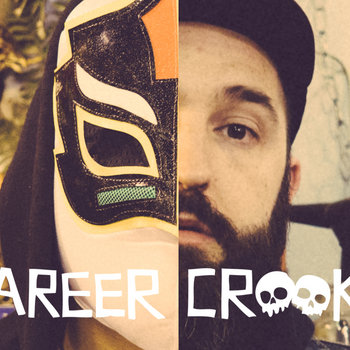 Merch for this release:
Cassette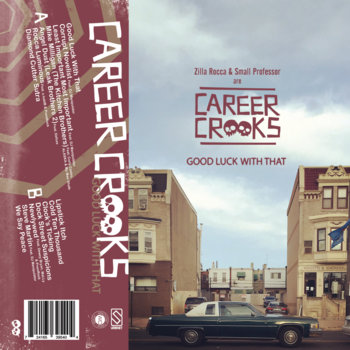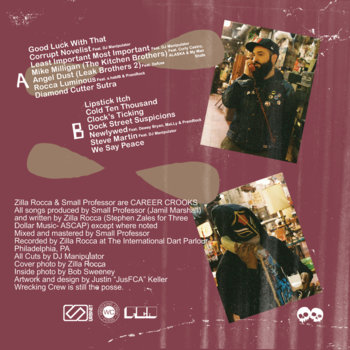 There have always been spheres of rap that parallel the underworlds in the pages of Chandler, Hammett, Ellroy, Puzo, and Goodis. Slick-talking rappers like Kool G Rap and Raekwon relayed the dangerous means and luxurious ends of felonious pursuits with alluring enthusiasm and terrifying indifference. Zilla Rocca, on the other hand, leans hard into the noir, aligning himself with bitter, scarred, and hard-drinking P.I.s like Philip Marlowe and Sam Spade.
The Philadelphia rapper has spent much of his career defining and refining what he calls 'noir-hop.' Rapping over production that shuttles between aggressive, distorted indie rock and the kind of dark, brooding keys and chords that wouldn't sound out of place in Robert Mitchum flick, Rocca writes about Philly crime with the clipped lyricism of noir's best prose stylists. Neat whiskey, fatal blondes, John Doe's who couldn't pay the vig—it's all here. When not making music, Rocca also writes about rap professionally. Therefore, his songs often feature brilliantly deployed allusions to the canon. If 2014's No Vacation for Murder and this year's collaborative album with Small Professor (Good Luck with That) are any indication, his forthcoming album Future Former Rapper will once again seamlessly blend rap and pulp fiction.
-Max Bell