LISTS
A Guide to the Music of Archie Shepp, Who Kept Jazz Vitally Political
By Marcus J. Moore · October 21, 2020
Nowadays, it's easy to call Archie Shepp a legend. But back in the late 1950's, as an upstart saxophonist trying to make his way in New York City, he just wanted to soak up all the brilliance he could. "That's why I came to New York," says Shepp, a Philadelphia native. "I wanted to meet all the great players."
He couldn't even fathom actually working with John Coltrane, the groundbreaking saxophonist credited with bringing free jazz to the mainstream. Shepp met Coltrane at the landmark Five Spot Cafe, which was just around the corner from his home along East 6th Street. He used to visit the legendary club to hear titans like Thelonious Monk and Johnny Griffin.
Shepp met Coltrane at a transitional moment in his career; he'd just left Miles Davis's quintet in order to form his own group. In the near future, Coltrane would go on to release Giant Steps, the first of several classic albums for the noted bandleader.
But as Shepp explains, Coltrane didn't carry himself like a legend; he was a benevolent teacher who helped Shepp find his own voice on the horn. "I asked John if he'd help me, it was about four in the morning," Shepp recalls. "The next day, I was there at his home about 10 or 11 in the morning. When I got there, he was asleep. The story was that John would practice after the gig, even if he finished a gig at 4. I waited for him until about 1 o'clock when he got up."
"His horn was lying on the sofa," Shepp continues. "He got up and went right to his saxophone and began to play something that sounded like Giant Steps. He hadn't recorded it yet, but he played it like he used to play it at the Five Spot. He played maybe 15 minutes of uninterrupted saxophone. He was a real virtuoso, John. When he finished, he asked me to play for him."
Shepp, 83, also remembers that time he played with, and was fired by, avant-garde jazz pioneer Cecil Taylor. "One day, by chance, I saw Cecil just walking down the street," he says. "I don't know how he knew me because I had never met him. He said, 'You're Archie Shepp?' I said, 'Yeah.' He said, 'You want to make a record?' I jumped at the chance. That doesn't always happen in New York. Some guys walk the streets for years and they never get a chance. But I was lucky." That album became The World of Cecil Taylor, released on the Candid label in 1960.
At the time, Shepp was an up-and-coming playwright and Taylor, a musician and poet, heavily influenced him. "He was kind of the Jimmy Baldwin of music," he says. "He studied fencing and was kind of a Renaissance man. He wrote music that was very complex and I was never a great reader [of music]. I would memorize his charts and sometimes they might be 100 bars, totally different from what you would expect of a typical jazz performance."
Shepp remembers playing the song "Air," from The World of Cecil Taylor, at the Five Spot, where he had to recite 60 bars of music. "There was a certain point at which I wasn't quite sure if the song was ending, so I must have gone over the number of bars in the song, because his hand came up off the piano like they were touching hot coals and he looked at me and I continued to play," Shepp says. "I must have played about 20 minutes longer than I was supposed to play. At that point, I didn't quite know where I was. At the end of the night he said, 'We're going to get another guy.'" That was the end of me with Cecil Taylor. He could be tough and unfeeling when it came to music and his preferences, his choices. Notwithstanding, he was a guy that I admired and he had quite a bit of influence on me." By his own admission, not much happened on the career front after being fired from Taylor's band. Shepp played in coffee shops around New York City and met poet, author, and jazz musician Amiri Baraka, then known as LeRoi Jones.
You can hear Taylor's effect in Shepp's solo work, which began in earnest with 1964's Four For Trane on Impulse! Records (Coltrane himself helped Shepp get a recording deal). Where Coltrane leaned toward free jazz and spiritual jazz in the mid- to late '60s, Shepp's work took on a political slant, due in part to the influence of the teachings of Malcolm X. "[He] was one of the real instigators, one of the sources of awakening and awareness," Shepp says. "My music was profoundly changed by Malcolm."
In 1965, Shepp released Fire Music, an intense set in which he eulogizes Malcolm, who was gunned down that February in Washington Heights. "We are murdered in amphitheaters, on the podium of the Audubon," Shepp said in a poem on "Malcolm, Malcolm—Semper Malcolm." From there, he took the steam out of his saxophone, letting it simmer amid a light smattering of upright bass and drum taps.
Shepp's music wasn't for the casual jazz fan, and in a landscape where names like Coltrane, Herbie Hancock, and Miles Davis reigned supreme, his music was somewhat misunderstood by those who weren't taken by the bandleader's esoteric arrangements and pro-Black stance. "It was deeply resented by some people in the music establishment," Shepp says of Fire Music. "I wouldn't get many offers to play in the clubs or in New York. A lot of the guys that I respected didn't like my music. They'd go, 'Archie Shepp is a nice guy but I can't stand his music.'"
Shepp would have his moment in 1972, with the release of Attica Blues, his response to the 1971 uprising at the Attica Correctional Facility in upstate New York, where 39 people were killed by troopers who opened fire on those protesting cruel living conditions. Like many jazz musicians at the time, Shepp was beginning to steer his art toward a bigger, broader sound that combined literature and music. "I wanted to convey the feeling that African American music could also express ideas that could be interpreted literally—not only the blues, or standards, or things like that, but it was capable of expressing ideas that were more academic or intellectual," Shepp says. "Poems could swing, political ideas could take another shape."
The album, a mix of big band funk and soul, is Shepp's most popular album to date. "Eventually, we went to Attica and we played a gig there in honor of those guys. It was quite meaningful to me," Shepp remembers. "We played in the yard where a lot of those men had died."
Shepp never lost the fire, and went on to release dozens more albums through labels like Freedom, Black Saint, and Soul Note. This past May, he, rapper Raw Poetic and producer Damu the Fudgemunk released Ocean Bridges, a hybrid of jazz and hip-hop, on Redefinition Records. He's still a staunch ambassador for Black music, and for the liberation of Black people overall. "African American music belongs to us," Shepp says. "We've already had a dignity that grew out of suffering and slavery. These are things that we should always remember. We have dignity. The white man is incapable of expressing the blues. He's never had them. Hopefully that's part of my legacy: Making a permanent statement of placing us somewhere where only we could be."
There are a few notable Shepp albums on Bandcamp; on some he is the bandleader, on others the sideman, but his presence is always unmistakable.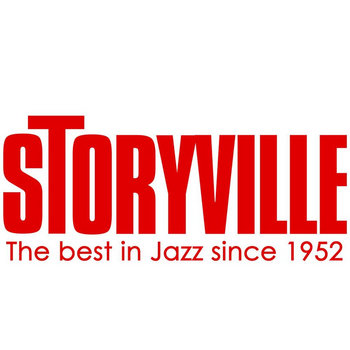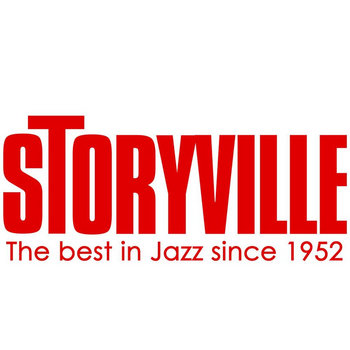 Merch for this release:
Compact Disc (CD)
Recorded in Copenhagen in 1963, Archie Shepp and the New York Contemporary Five was a one-off performance assembled specifically for the gig in Denmark. Perhaps on purpose then, the group—which included Don Cherry on cornet, John Tchicai on alto sax, Shepp on tenor sax, Don Moore on bass, and J. C. Moses on drums—sounds especially free, peppering the song "Consequences" with an uninhibited swing. Across the album, the collective proves they can pull off traditional and avant-garde forms of jazz, playing compositions by Cecil Taylor, Ornette Coleman and Thelonious Monk. One wonders what could've been if this group stayed together.
By 1979, the kind of funk and soul that made up Attica Blues had given way to glossier strains of electronic music. Spoken word and gospel-infused soul was thought to be a relic of Black music past. Shepp's Attica Blues setup still had the same resonance seven years after the studio album's release. If anything, it sounded better, after listeners had time to digest the vast sonic arrangements of Shepp's most transcendent LP. Recorded at the Palais Des Glaces in Paris, the theatrical setting was the perfect backdrop for the album, which, to my ears, guided Shepp and his Big Band to one of the best live performances of Attica Blues.
If you're somehow still questioning Shepp's devotion to avant-garde jazz, look no further than "Things Have Got To Change," Totem Vol. 1's extensive 36-minute opener, a marathon even by jazz standards. Shepp and pianist Siegfried Kessler are the stars here, dueling each other with undulating sax and keys that seem to go on forever. The band sustains this high energy for the entire song, and through the next one, slowing only for "You Don't Know What Love Is"—a ballad near Vol. 1's end—and a cover of "'Round About Midnight" on Vol. 2. For the best experience, play both albums back to back. In the time of quarantine and self-isolation, it properly simulates one of Shepp's live shows.
Merch for this release:
Compact Disc (CD)
Shepp has always been a fervent student of jazz and Black music who pays homage to pillars in the art and political communities. Whether he's showing love to Malcolm X or Coltrane, Shepp always takes the ego out of his music, humbly saluting those who've had a profound impact on him personally and professionally. On Bird Fire, Parker honored the legendary saxophonist by covering four of his most noted works.
While Shepp reverted to a more traditional style of jazz for these two shows, that didn't mean he didn't still have the fire of his newfound creative direction. The Parisian Concert series was recorded in 1977, when Shepp was at a creative peak. Yet as jazz trailed off in the United States, Shepp found new life in Europe, whose audiences appreciated the kind of far-reaching jazz that he was known for. So maybe the Parisian Concert series was meant to remind them that, even though his music scanned as avant-garde, he could easily do it all.
Merch for this release:
Compact Disc (CD)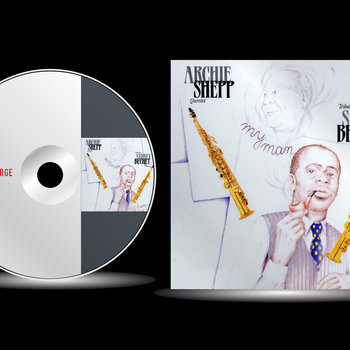 The clarinetist Sidney Bechet is widely regarded as one of the first major jazz soloists in music history. A New Orleans native, he started performing in 1919, and was releasing his own music by 1923. Like many jazz musicians, he moved to Paris in his later years, and only played occasional shows. For 1981's My Man / Tribute to Sidney Bechet, Shepp recruited pianist Charles Eubanks, drummer John Betsch, double bassist Santi Debriano, vocalist Michelle Wiley, and trumpeter Charles McGee to play Bechet's compositions. As Shepp once put it: "He's one of the most amazing and important musicians that America has produced. One of the fathers of the saxophone."