LISTS
Eight Artists Fusing Traditional Arabic Music With Jazz
By Simon Chandler · January 29, 2020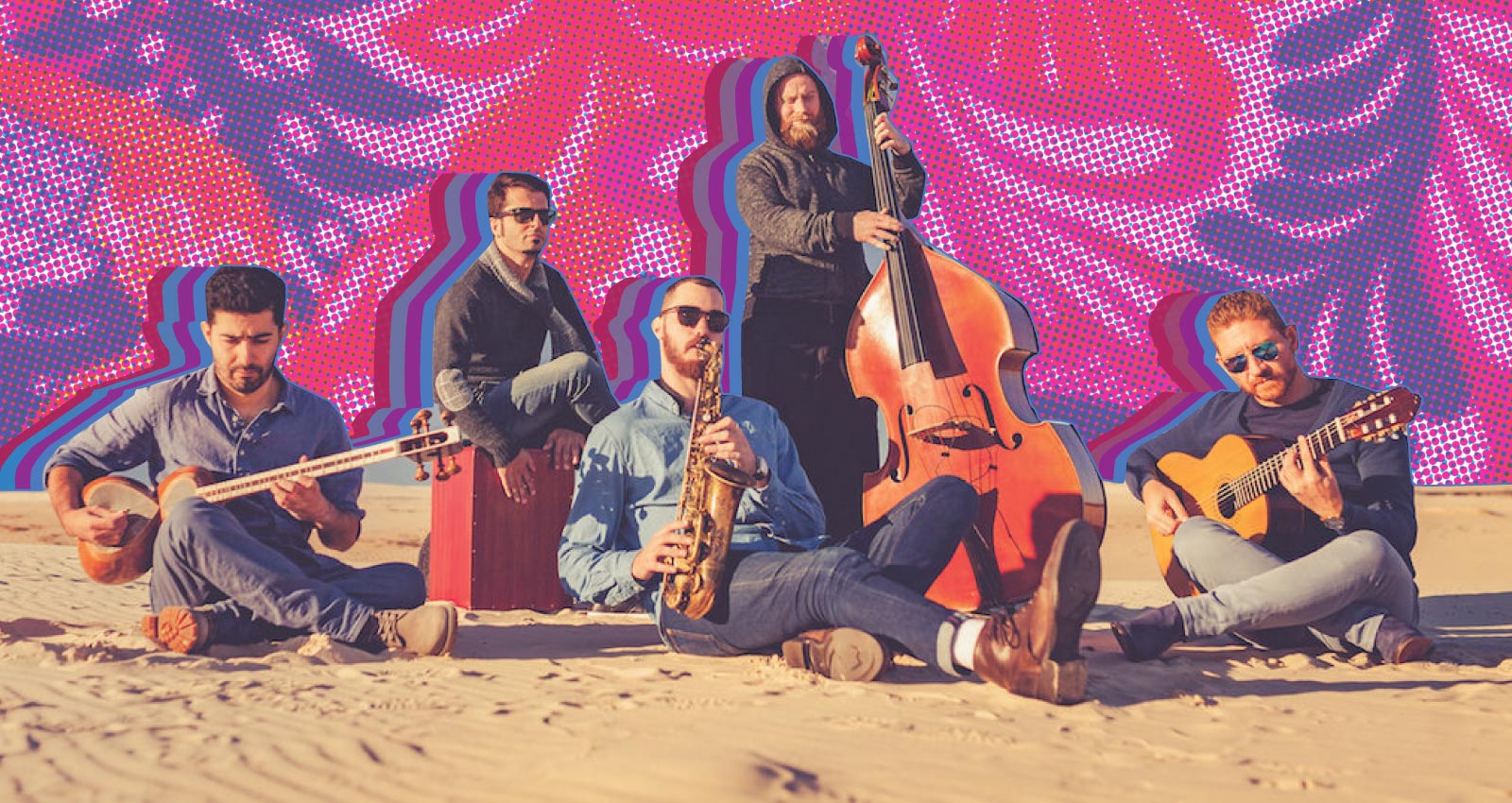 The co-mingling of jazz and Arabic melodies and modalities dates back decades, and includes everything from the underrated early work of Salah Ragab to Yehya Khalil's founding of the Cairo Jazz Quartet 16 years later. But it was in the 1990's that the scene began coming into its own right. That was the decade in which Lebanese oud player Rabih Abou-Khalil released Blue Camel, a landmark 1992 record that featured Abou-Khalil trading solos with saxophonist Charlie Mariano—who had played with Mingus—and trumpeter Kenny Wheeler, who was a member of the Anthony Braxton Quartet in the '70s. Along with similarly influential output from artists like the Tunisian composer Anouar Brahem and Lebanese sax player Toufic Farroukh, Blue Camel served as an inspiration to other artists in the region, suggesting a way to cross the ever-shrinking divide separating Middle Eastern folk music and Western jazz.
It's a musical tradition that continues to this day. The eight artists in this list all combine jazz with Arabic music in ways that are as inventive in structure as they are thrilling to listen to. In every instance, the resulting music serves as a natural reflection of the artist who made it.
Merch for this release:
2 x Vinyl LP, Compact Disc (CD), Poster/Print, Vinyl Box Set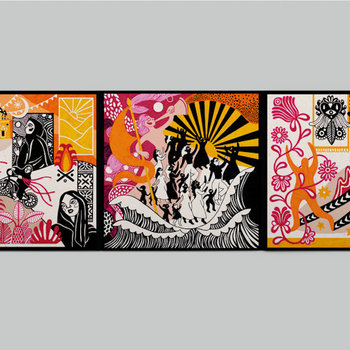 "I'm not sure that I find the process of fusing musical genres to be a challenge," says London-based composer, trumpeter and flugelhorn player Yazz Ahmed. "For me, it's like 'play time.' I enjoy experimenting and seeing where the music takes me. Sometimes, it can be a puzzle. But there are many solutions, because there are no right or wrong paths and no barriers."
Born in Bahrain but raised in the UK from the age of nine, Ahmed has been making music informed by her mixed heritage ever since her 2011 debut, Finding My Way Home. Her third album Polyhymnia deepens and expands the template she laid down on her previous two records, using the combination of Eastern scales and jazz's rhythmic complexity as a way of discovering and defining her own identity. "The decision was entirely personal," she says, "not an academic or intellectual exercise. It's all been about reconnecting with my Bahraini heritage in something of a voyage of self-discovery, searching for my identity."
As her answer implies, the six tracks of Polyhymnia have an exploratory quality. All of them clock in at eight minutes or more, and feature multiple melodic turns and harmonic progressions, their rich arrangements developing patiently yet deliberately. There's an improvisational fluidity to their movements, and it's partly this element of her music that encouraged Ahmed to merge Arabic music and jazz in the first place.
"Both jazz and Arabic music share the art of improvisation as well as freedom of expression," she explains. "Some scales are similar, for example the harmonic and melodic minor scales, and some people liken the quarter tones used in some Arabic scales to the 'blue' notes in jazz. They are the ones which give that particularly soulful feeling to the music."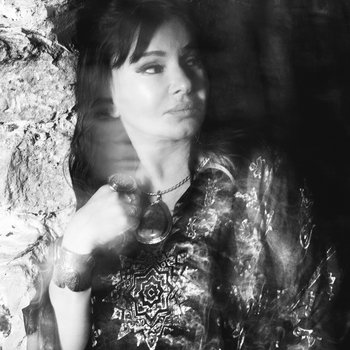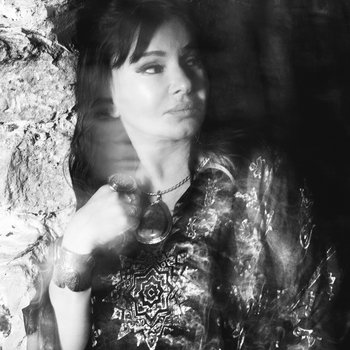 Merch for this release:
2 x Vinyl LP, Compact Disc (CD)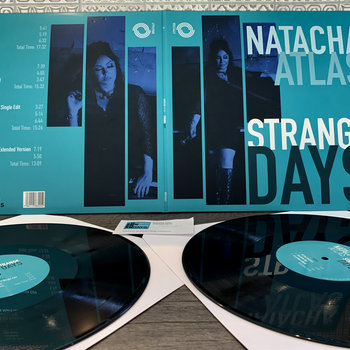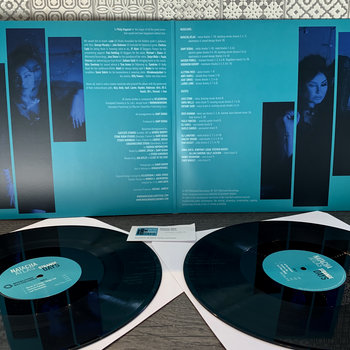 Natacha Atlas is another musician who, like Yazz Ahmed, sees a number of commonalities between Western jazz and traditional Arabic music. On her latest album Strange Days, Atlas—who lives in France, but is of Egyptian, Palestinian, and Moroccan descent—backs multilingual vocals with muscular jazz arrangements. The end result is an occasionally dark, sometimes mournful, but often energetic tour of Arabic jazz. As Atlas explains, she and her co-writer Samy Bishai, of Digitonal, often found that combining the two schools together was surprisingly intuitive.
"When writing Strange Days, we were often surprised at how naturally Arabic scales worked with jazz changes, and occasionally at how difficult a seemingly simple hybridization could prove," she says. "As a largely unexplored musical area, it was an unexpected combination of intuitive and unknown."
For Atlas, the musical hybridization on Strange Days is the latest step in a career-long project of combining Arabic and Western genres. "Ever since my debut solo album Diaspora, I've drawn upon classical and folkloric Arabic traditions in one form or another, albeit mixed up with electronics and sampling," she says. "Today, I find myself inexorably drawn to the language of jazz in all its diversity—no less broad and nebulous than Arabic music, and as difficult to define."
Strange Days is a reflection of the broad and nebulous nature of jazz and Arabic music, with songs that range from the ominously atmospheric ("Lost Revolutions") to the defiantly groovy ("Maktoub"). And Atlas confirms that this is no accident. "The sheer range of possibilities for combining elements of Arabic musics and jazz is virtually endless, extending from the overtly academic to the impressionistic," she says. "The placement of notes within rhythmic space is infinitely flexible; the improvisational freedom of ornamental choice is as liberating as the harmonic and rhythmic freedom of jazz."
A Palestinian singer born in the UK and raised in Kuwait, Reem Kelani straddles multiple heritages and regions. She first rose to prominence with her 2006 debut Sprinting Gazelle, where she and her band reinterpreted traditional Palestinian folk songs as modern jazz compositions.
"My cross-cultural musical identity was forged at an early age," she says. "My first musical memories are of my father singing Fred Astaire and playing records from the American songbook. We would then listen to the call to prayer from the mosque, involving the most modal recitations of the Qur'an. Indeed, the latter is a key first building block to gaining an understanding of Arabic music."
As evident on subsequent records Live at the Tabernacle and last year's Why Do I Love Her?, Kelani's strong, often soaring voice defines most of her output. At the same time, the inclusion of a jazz rhythm section and traditional instrumentation gives those vocals extra dynamism and drama.
"Mixing Arabic music and jazz was not so much a conscious decision as a natural development for me," she adds. "I have long abhorred the compartmentalization of musical genres—which was never anything more than a sales strategy to guide and lure consumers."
Merch for this release:
Compact Disc (CD)
Palestinian singer/oud player Kamilya Jubran and Swiss composer/trumpeter Werner Hasler have been collaborating on experimental Arabic jazz since 2002. Their fourth album together, Wa, delves deeper into the semi-ambient music the duo have been cultivating since their first record, Wameedd, in 2004.
Lead singles "Jal" and "Yama" feature a unique blend of unsettling electronics and keening trumpet, as well as Jubran's insistent vocals and spidery oud. While neither are 'jazz' in a traditional or obvious sense, both musicians acknowledge that the improvisational principles of jazz (and Arabic music) were a big part of how they put the album together. "Jazz has become as nebulous a term as Arabic music," says Hasler. "There are principles though: in its fundament, it is an oral art form, and improvisation is important. We could say that about Arabic music too, couldn't we?"
The individual tracks of Wa mingle together to form a single, continuous piece, giving the music an almost surreal and haunting quality. According to Jubran, the way the album combines a variety of instruments and traditions is a way for her to create a musical identity for herself at the intersection of multiple cultures.
"I'm motivated by my desire to develop my own musical ideas through looking inside my own native culture, and by observing other surrounding cultures, dynamics, and developments," she says. "I find certain similar spirits or common lines in the substance of traditional Arabic and jazz musics, yet they are historically two different traditions. The dialect of liberty/improvisation with written/pre-composed is a precious value in common."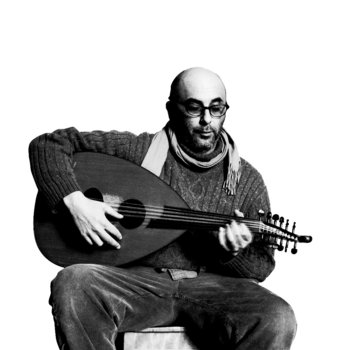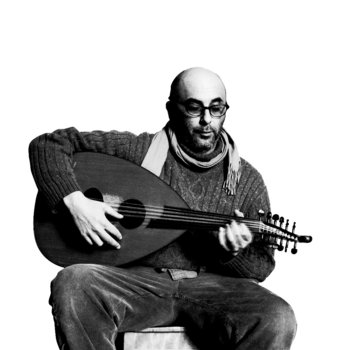 Merch for this release:
Vinyl LP, Compact Disc (CD)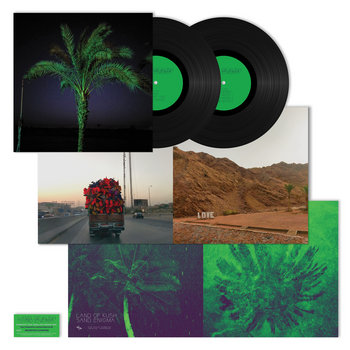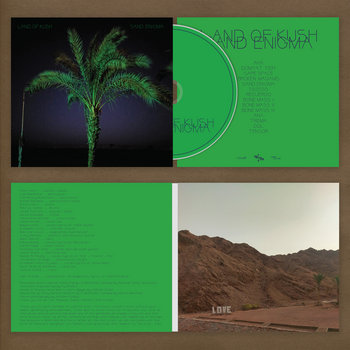 Led by composer/musician Sam Shalabi, Land of Kush is a Montréal-based orchestra that has released four albums of almost unclassifiable music that marries Arabic folk and jazz with a host of other genres. The ensemble's fourth album Sand Engima was released in November and, like its predecessors, it's a rich, kaleidoscopic record.
Tracks such as "Safe Space" and "Broken Maqams" ripple under the weight of horns, guitars, strings, pianos, and traditional instruments, while their multi-layered progressions are tied together by strong, propulsive grooves. And, much like the other artists on the list, Shalabi says that the cross-pollination in his music isn't the result of a premeditated decision.
"I've never really tried to incorporate Arabic music in my stuff," he says. "Whatever musical loves and experience I have and have had shape what I do musically. What I hope for is that experience, musical or otherwise, becomes almost genetic in a way, and so the idea of 'fusion' is more spontaneous to the practice of writing or improvisation."
Merch for this release:
Compact Disc (CD)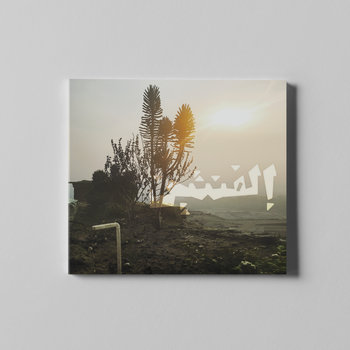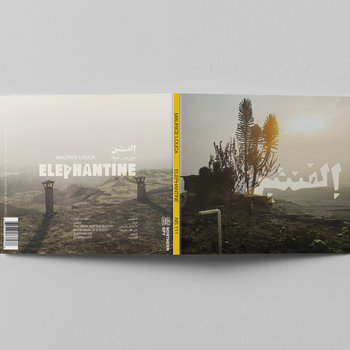 Based in Cairo, Egypt, Maurice Louca is a composer and musician who goes beyond Arabic jazz to create his own singular cross-wiring of evocative experimental music. Sophomore album Elephantine is a defining example of this, its epic tracks building steadily into irresistible marches and crescendos.
Opener "The Leper" layers a series of horns, xylophones, and strings into a rousing finale, while the continuous saxophone cycles of "Laika" suggests Colin Stetson. And on the other end of the emotional spectrum, "The Palm Of A Ghost" combines Nadah El Shazly's haunting vocals with a creeping oud to conjure images of a mythical Cairo. What we're left with is an LP that spans a multitude of influences, while maintaining a unified, coherent aesthetic throughout.
Merch for this release:
Compact Disc (CD)
Led by Iranian composer Hamed Sadeghi, Eishan Ensemble are a Sydney-based quintet who released their debut album Nim Dong last year. The record boasts hypnotic, almost subliminal rhythms and watery harmonies, but its primary draw is Sadeghi's mastery of the tar, a traditional Persian stringed instrument characterized by its snappy yet resonant tone.
It's the tar that makes tracks like "Nim Dong" and "Future" so arresting and intense, their lively tempos and agile melodies heightened by Sadeghi's psychedelic virtuosity. And like most of the musicians on this list, Sadeghi agrees that as unlikely as a meeting of Iranian and Western music might seem on paper, it comes quite naturally in practice.
"As a musician who is experiencing different ways of composition," he says, "I found many similarities between Eastern music and jazz which made me want to try writing music in a way that I could fuse tar—as a very classical Iranian instrument—with Western instruments."
Of all the artists on this list, Cairo-based Nadah El Shazly is perhaps the most undefinable and mercurial. Her incredible 2017 debut album Ahwar was a mind-bending exploration of Arabic music, jazzy improvisation, electronics, and avant-garde noise, earning her numerous rave reviews and features at the time of its release.
Aside from her own excellent solo output, she's been a recurring fixture on the Egyptian and Middle Eastern music scene for some years. Not only did she provide an excellent guest spot on Maurice Louca's Elephantine, she also collaborated with the Beirut-based Karkhana on May's Carte Blanche, a split LP shared with David Oliphant and Sun City Girls' Sir Richard Bishop.
On El Shazly and Karkhana's half of the album, dissolute horns, guitars, and drums intermittently coalesce around her whispery vocals, while keys and electronics swing from free-form improvisations to sustained cacophonies. Regardless of the direction they take, the proceedings cement El Shazly's status as one of Egypt's most interesting and creative artists.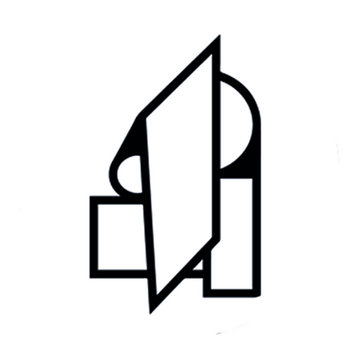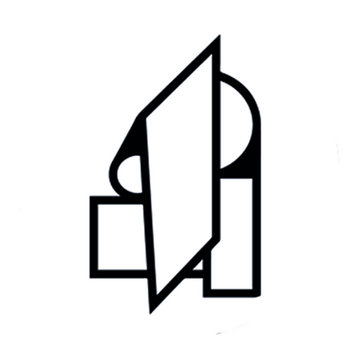 Merch for this release:
Vinyl LP, Compact Disc (CD)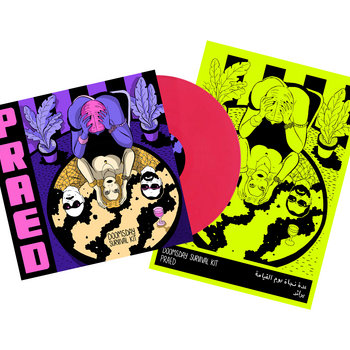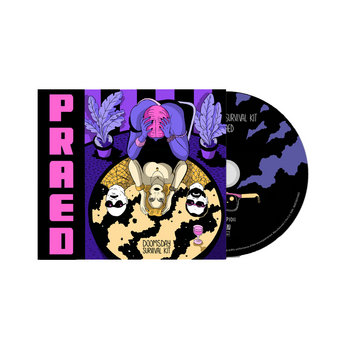 Praed is a Lebanese duo who have been active since 2006, based between Beirut and Switzerland. Since their inception, they've combined jazz and electronics with Chaabi music, a particularly lively strand of Arabic pop often played at celebrations. Their fourth album, Doomsday Survival Kit, was released in late 2018, and like its predecessors, it's an anarchic mashup of Middle Eastern dance music and energetic jazz. Imagine Omar Souleyman collaborating with Albert Ayler or Eric Dolphy, and you won't be too far away from its uniquely unhinged power.
The opening title track is a 17-minute tour de force of crashing percussion and hi-NRG synths, joined with expressive clarinet riffing, restless sampling, and band member Raed Yassin's towering vocals. It's heavy stuff, and tracks like "El Khawaga" and "Embassy Of Embarrassment" are no less relentless.