LISTS
A Beginner's Guide To Arab Strap
By Cam Lindsay · March 04, 2021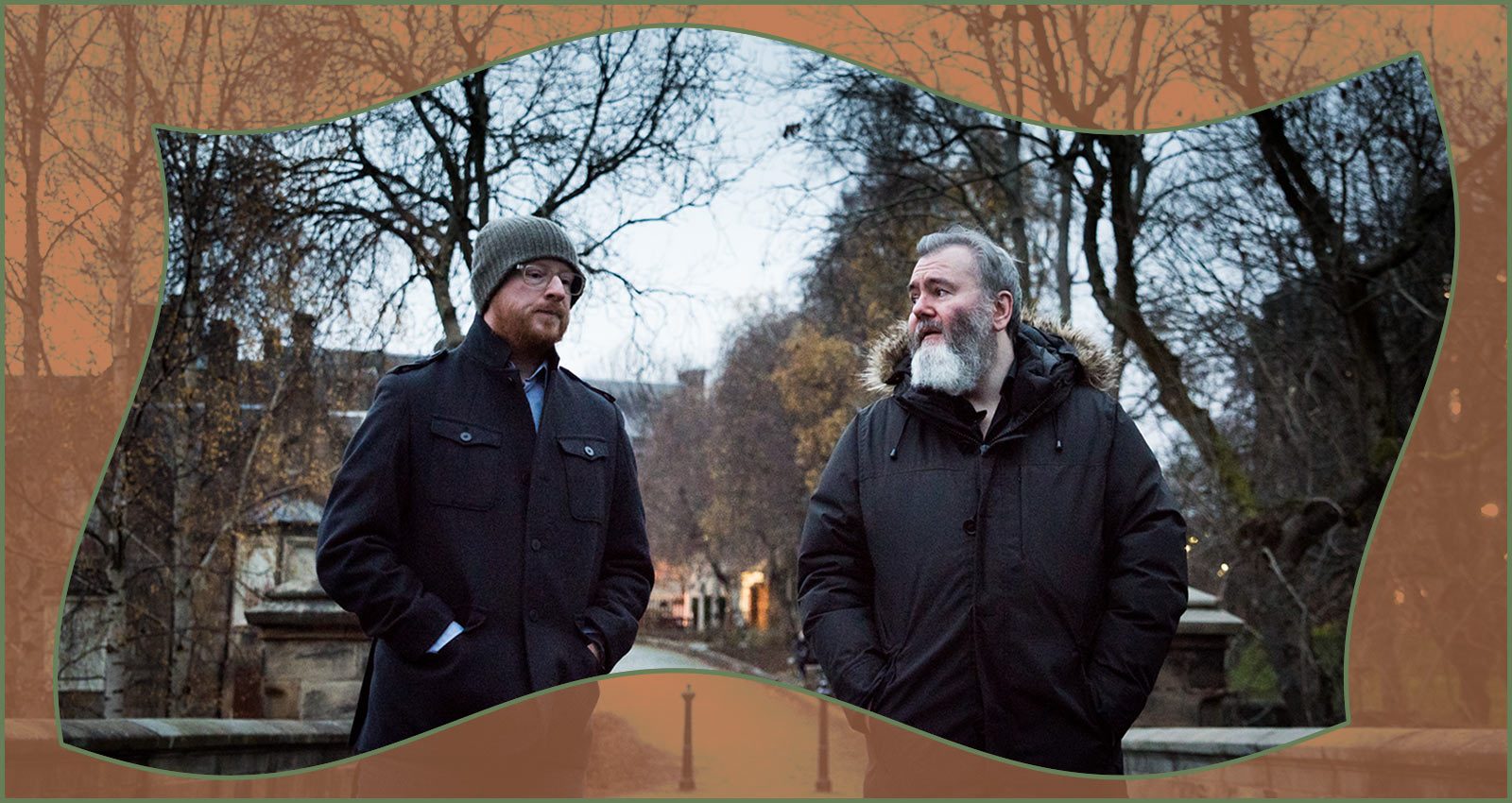 Malcolm Middleton and Aidan Moffat have logged some serious mileage out of a band they originally conceived as a joke. Under the name Arab Strap (a sex toy also referenced by their Scottish brethren Belle & Sebastian), the duo from Falkirk, Scotland sought to provide the world with what they saw as "honest, hateful love songs." One year after forming in 1995 they dropped their first single, an offbeat folk song featuring spoken lyrics recounting a raging, four-day bender called "The First Big Weekend." The track found a fan in BBC Radio 1 DJ and tastemaker, John Peel, who helped make it an unlikely hit and a staple across the Scottish pub circuit.
A quarter of a century later, "The First Big Weekend" continues to be the band's signature song, however different it may sound from the rest of their catalog. Through their affiliation with labels Chemikal Underground in Scotland and Matador Records in the U.S., Arab Strap quickly earned praise for their unique sound, which was once described as "The Proclaimers from Hell," an epithet they proudly quote in their bio. Middleton provided the musical vision, blending penetrating guitar lines and pulsing synths with fluid drum machine rhythms. As vocalist Moffat played the yang to Middleton's yin, confessing details about sexual conquests, ill-advised trysts, and hostile exchanges with acerbic wit. Arab Strap were often regarded as miserablists, but even at its most ominous, the music is rife with humor and beauty.
Following their 2005 album, The Last Romance, Middleton and Moffat called it a day, admitting the band had simply run its course. But they couldn't keep it up. In 2016, Arab Strap reunited for some 20th anniversary gigs, which then resulted in a new album, As Days Get Dark—their first in 16 years. As it turns out, the time away from Arab Strap hasn't changed them much at all. They're still writing songs about sex and death.
"Sex is how my children—and all of us!—got here, and death is where we're all going. They're always there, hanging in the air somewhere," says Moffat. "I enjoy writing a lot more now, so the songs are less frank and hopefully a bit more sophisticated than they used to be. I've done all the confessional—I hate that word—stuff years ago, and I prefer to write a wee bit more opaquely now."
Merch for this release:
Vinyl LP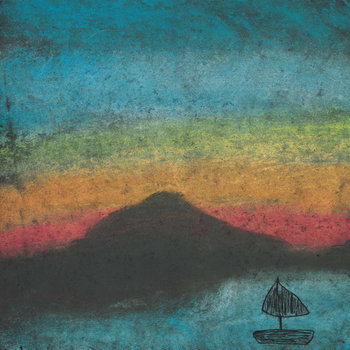 More than anything, Arab Strap's debut album was an opportunity for Middleton and Moffat to see what they were capable of doing in a studio. The Week Never Starts Round Here is an audacious first project, proudly exploiting patchy, lo-fi recordings of demo quality to help establish an honest and singular vision. As the primary musician and arranger, Middleton oscillates between crawling indie rock and scrappy, acoustic folk. The sparseness of these arrangements allows Moffat to jaw crude, unfiltered tales about drink, drugs, and sex in his deep, unmelodic brogue. This album laid a blueprint for later recordings, but also became an inspiration for Scottish bands down the road like Frightened Rabbit and The Twilight Sad.
Merch for this release:
Vinyl LP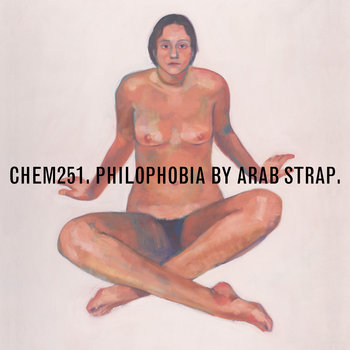 Get past the opening line of "It was the biggest cock you'd ever seen," and it doesn't take long to hear the big leap Arab Strap made from album one to album two. Christening a deal with Matador in the U.S., Philophobia—named after the fear of love—finds the duo growing more confident as a unit as well as with collaborators such as members of Belle & Sebastian. On tracks like "One Day, After School," "Soaps," and "Islands" they open their repertoire to include organs, horns, strings, and the sounds of Scottish rainfall with surprisingly beatific results. Moffat does his best work to date, serving up droll, voyeuristic confessionals for what many consider to be the band's seminal release.
Back on Chemikal Underground and Matador following a major label trial for 1999's Elephant Shoe, the band returned with their take on a break-up record. Named after an invisible link between soulmates, The Red Thread's tone is heavily directed by Moffat's pathos. While he isn't averse to lightening the mood at times (see the frisky "Love Detective," about finding a girlfriend's sex diary), Moffat is frank about his gutted lovesickness, exposing a vulnerable side that cuts through the usual nihilism. Middleton is there to aid and abet his partner by arranging strings that bring supplemental poignancy to the lyrics.
It's hard to believe it took them five albums to feature a bagpipe solo, but it finally came along with a kitchen-sink mindset. Monday At The Hug & Pint feels like a boozy, rosy-cheeked rebirth for Arab Strap in comparison to its predecessor. From the orchestral-disco hop of "The Shy Retirer" onward, there's a real assortment of personalities in each track, not unlike the clientele that would frequent the titular pub. You'll find within a hushed, acoustic lullaby; a wild spaghetti western waltz (featuring members of Bright Eyes); some pseudo-Celtic folk; and an indignant rocker called "Fucking Little Bastards" to curb any suspicions that they'd gone soft.
At the time of its release, there was no inclination that The Last Romance would be their final album, but there's definitely a one-last-hurrah impression to these songs. Clocking in at 36 minutes, their shortest release is a calculated move to make the music "more digestible and a lot louder." On "Stink" and "Speed-Date" they sound like a full-fledged rock band, nearing Mogwai levels of amplification. It's not quite the "Arab Strap find their happy ending" narrative some press ran with, but it's hard not to perceive a sense of elation in the horn-filled album closer "There Is No Ending."
One of two posthumous compilations (also see 2006's Ten Years Of Tears), this collection of "secret hits and rarities" was timed with the band's 20th anniversary gigs in 2016. Arguably the best entry point into their discography for newcomers, the first half acts as an unofficial "Best of Arab Strap," gathering 10 singles, including the rare, one-off single "Rocket, Take Your Turn." The second half contains EP tracks, B-sides and rarities, some of which likely should have been album cuts, like "Where We've Left Our Love" and "I Still Miss You."
Released in May 2020, the Arab Strap Archive is an exhaustive, vault-clearing purge of everything left. Described as "a history of Arab Strap through the back roads and alleyways," the 24 releases consist of unheard demos, acoustic versions, ten live gigs in full (including the coveted, tour-only album, The Cunted Circus), and a cover of Black Sabbath's "Changes." As for future additions to the Archive, Moffat says, "We're pretty much out of good stuff from the old days, but you never know what might turn up."
The first new studio album by Arab Strap in 16 years is quick to get back into the misery business. Originally titled Disco Spiderland, Middleton and Moffat return with an album that demonstrates the benefits of taking a sabbatical. The duo sounds refreshed and determined, revisiting familiar lyrical themes. "Another Clockwork Day" details one man's porn addiction and "Tears On Tour" imagines a career doing "the opposite of a comedian by telling tales of woe," while the duo broaden their arrangements to include newfangled sounds like the erogenous sax honking on "Kebabylon" and "Sleeper."