LISTS
A Partnership Between Label & Ensemble That's Expanding Modern Classical
By Peter Margasak · August 29, 2022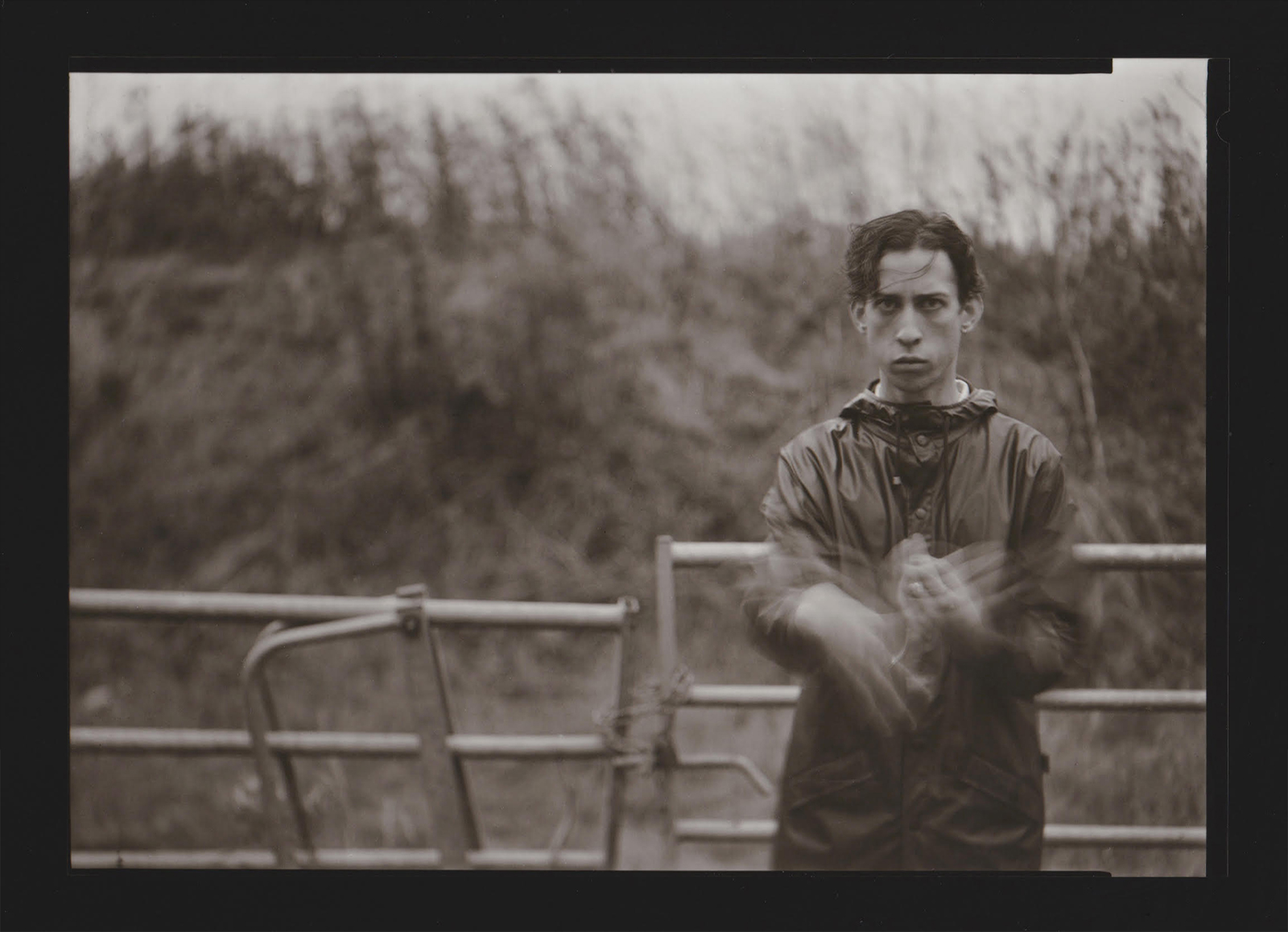 Over the course of the last decade or so, the Sheffield, England label Another Timbre—operated by Simon Reynell—has established itself as one of the most reliably adventurous and exploratory forces in contemporary music. When the label dropped its first release in 2007, a trio recording with trumpeter Axel Dörner, clarinetist Xavier Charles, and saxophonist John Butcher, it was focused largely on improvised music. Over time, it's drifted toward composed work, albeit with an emphasis on open scores. While they've presented work by canonical composers like John Cage, Terry Riley, and Morton Feldman, the imprint's main thrust overwhelmingly focuses on the music of living composers, including many associated with the post-Cagean Wandelweiser Collective. Most of the music features some combination of quietude, sustained tones, and performer input. It's contemporary classical for the future, invested in collective creation and close listening rather than athletic virtuosity.
As the label has grown and its vision has crystalized, the role of the London-based ensemble Apartment House has become more central. In fact, it's neither an exaggeration nor a pejorative to call them the Another Timbre house band; they've participated in 30 titles released by the label, serving as essential creative partners. The ensemble's live programming features some of the most interesting and imaginative repertoire anywhere. Earlier this summer, the label dropped a batch of five new titles, with a collection of later Cage works surrounded by four portrait discs from much younger composers, all of which prominently featured Apartment House.
The ensemble was formed back in 1995 by the cellist Anton Lukoszevieze, who was born three decades earlier in Dartmoor to a Lithuanian father and English mother. From the beginning, he envisioned the ensemble as a shape-shifting group with an elastic cast that could adapt in size and instrumentation depending on the requirements of whatever works they were performing. In a piece recently published on the label's website, he writes, "As a young man, enquiry was the motivating force behind many of the early concerts, and this is something that continues to this day. The early concerts were a combination of iconic experimental composers such as John Cage and Christian Wolff, with Eurocentric modernist explorations containing the first UK performances of Helmut Lachenmann, Mathias Spahlinger, Gerhard Stäbler, and Dieter Schnebel, for example. These concerts were complemented by the music of younger composers such as Laurence Crane, Jennifer Walshe, Alwynne Pritchard, Tim Parkinson, and John Lely, to name just a few." At the time, this music was often ignored or given short-shrift, but over the years, the world has slowly caught up with such work.
The label's association with the ensemble started about a decade ago, when Reynell was preparing his monumental box set of Wandelweiser Collective composers. He knew Apartment House's primary pianist Philip Thomas, who suggested that Lukoszevieze participate. His involvement went smoothly, and when Reynell decided to make a 2-CD survey of music by the elegant British composer Laurence Crane, he enlisted Apartment House to play it. In the years since, both parties have become inextricably linked.
"We've become familiar with each other's foibles and now trust each other to a very high degree," says Reynell. "This means that we can work together quickly and efficiently without having to go through any of the clumsiness of the 'getting to know one another' phase of any collaboration. From a producer's point of view, they are great because they are experienced enough to know how to approach a wide variety of scores, and 'get' the underlying idea of most scores almost immediately, which saves a lot of time and money. They don't need huge amounts of rehearsal time as they like their recordings to have a quality of 'liveness' and creativity in the moment."
When asked how the relationship has impacted the ensemble Lukoszevieze responds blithely, "We get more money." But the relationship has clearly enhanced Apartment House's profile, offering concrete proof of its versatility and inherent curiosity. Both parties are deeply involved in the process of tackling new work. "I have a particular aesthetic sensibility, I guess," says the cellist. "I am drawn to particular kinds of music, not so much the personality of a composer. There really is no process, it is merely a product of my imagination and things I glean from life. Quite a lot of the recent music we have recorded recently for Another Timbre has been chosen by Simon, such as Allison Cameron, Kory Reeder, Ryoko Akama, but I've also introduced Simon to many other composers. Simon likes a lot of our programs and will discover a composer that way—so there is some reciprocal behavior at work."
Apartment House's repertoire has ballooned through the process, but certain work has become central to its aesthetic. "Things come back in different ways," says Lukoszevieze. "Some are staples and will always be played by us. We play Julius Eastman quite a lot. I am not just interested in 'pure' music, so we play quite a lot of work made by artists such as Louise Bourgoise, Milan Knižak, Adamčiak, Yoko Ono, Christian Marclay, and Jurga Šarapova, plus really obscure works by composers such as Roland Kayn, Antanas Rekašius, and Ichiyanagi. Most groups want a career and to be successful and change the world, and to play music, but that is a bit boring for me. We live in a cultural world of many rivers; I think we can see that experimental music is much more aligned with and part of contemporary or modern art. That said, I do also love 'pure' music and am happy to chill out playing one note with a sine tone for hours. Apartment House programs over time are like having a large lake in front of you, and every now and then, you chuck pebbles in different places, seeing how the concentric ripples spread and overlap with each other, and then maybe a fish will emerge or a bird fly over. That's how I feel about it."
Below is a guide to the group's voluminous output on Another Timbre—although they do record for other labels, too. The first five titles were all released in a single batch, while the other five span its history with the label.
---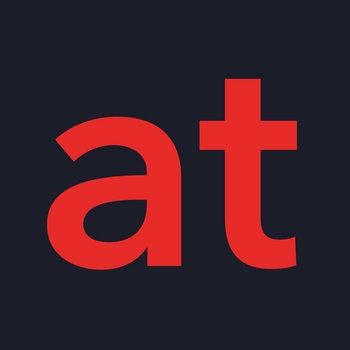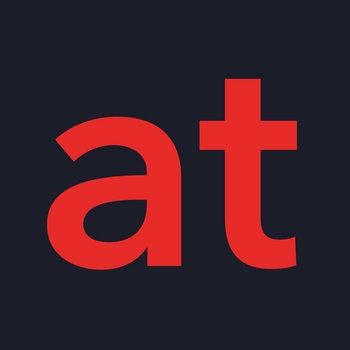 Merch for this release:
Compact Disc (CD)
This portrait CD of Allison Cameron, spanning pieces from 1996-2008, is the latest in a vital series of releases from Another Timbre to shine a light on the work of Canadian composers. her work has been informed by her early interest in improvisation—evidenced by "H," the one non-Apartment-House work here, recorded with her own group featuring guitarists Eric Chenaux and Stephen Parkinson, and the composer herself. But the rest of these delicate chamber pieces reveal a strong identity, whether the title track, a tartly striated solo bass clarinet piece played by AH mainstay Heather Roche that situates extended technique within a meditative landscape or the beautiful sextet piece "Pliny," a weightless constellation of elegant phrases floating through time and space.
Merch for this release:
Compact Disc (CD)
One of England's most idiosyncratic and original composers, Tim Parkinson fits the Apartment House ethos to a "T," moving between strange chamber works drawing upon repetition, silence, and sublime melody and bizarre conceptual and performative pieces. This long overdue portrait album focuses on the first category. The collection opens with a stunning account of his early "violin piece 1999" by Mira Benjamin, a series of ravishingly melodic lines, occasionally punctuated by pizzicato plucks and scratchy harmonics. His "Septet 2007" is especially riveting, a fast-moving collage of tonal combinations that almost seems like a cut-up experiment, but is all played acoustically and in real-time. A true knockout.
Merch for this release:
Compact Disc (CD)
Last year Apartment House released Number Pieces, a colossal four CD-set filled with nuanced performances of John Cage's late, frequently disregarded body of work: A series of compositions titled for the number of performers required to play each work that found the composer engaging with harmony, which he had never bothered with for much of his career. That set has helped to lead a reappraisal of that repertoire, and this new recording carries on the group's survey of lesser-known Cage. It opens with "Two," a tender flute-piano duet played by Kathryn Williams and Mark Knoop with gauzy transcendence, before moving on to the silence-filled and field recordings-strewn "Thoreau Drawings" a graphic score from 1974 using haiku-like forms on each page and con. It's the kind of forgotten piece that Apartment House has managed to revive through its thoughtful, ultra-focused reading.
Merch for this release:
Compact Disc (CD)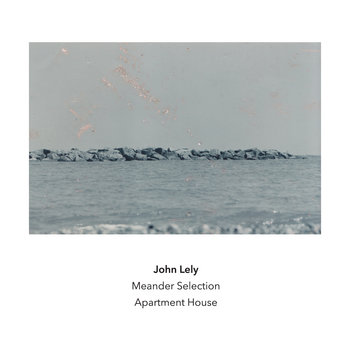 British composer John Lely has been a steady presence over the years both as a performer on a few Another Timbre titles, and as a composer programmed by Apartment House, including a full album of cello music played by Lukoszevieze called The Harmonics of Real Strings. This stunning collection covers a decade of his music, including several ravishing string quartet pieces (including one where the instrumentation opts for two violas and only one violin). The first of those, "Doubles," is a serene miniature originally written for Quatuor Bozzini, while the brisk "Karnaugh Quartet" pivots away from the first piece's gliding long tones toward terse, insistent pulse-like sound clusters that nevertheless trace out dreamy, slow-moving melodic shapes. Mark Knoop also tackles a pair of starkly haunting piano works with characteristic sensitivity.
Merch for this release:
Compact Disc (CD)
Kory Reeder is a young American composer from Nebraska currently living in Denton, Texas who was weaned on punk rock in the DIY scene, instilling a contrarianism that eventually led him to avant-garde music, including George Crumb and Krzysztof Penderecki. He runs the new label Sawyer Editions, giving a nice platform to other young composers. His work has been marked by patient development and hushed tones, and this suite—the second in a trilogy of "Codex" works—draws inspiration from modern literary forms, where the story is surrounded by various digressions that are no less compelling. The music develops slowly and patiently, and Apartment House inhabits the score with a deeply moving, personal touch, allowing us to experience each grain and sinew.
Merch for this release:
Compact Disc (CD)
This essential double-album survey of music by English composer Laurence Crane is the album that cemented Apartment House's partnership with Another Timbre. The former had frequently programmed Crane's music—some of the most elegant, deceptively simple contemporary compositions of the last three decades—in its concerts, so there's no surprise that the group's accounts are so dreamy and empathic. On the opening piece "Sparling," a gorgeous clarinet-acoustic guitar duo that stretches back to 1992, Crane cuts away anything remotely extraneous, offering unparalleled clarity, putting his melodies through the subtlest of permutation. Interpreting his music demands a sure-footed confidence and steely patience, and on that count, this collection features the ensemble at its very best, articulating Crane's generous vision with dazzling authority, almost making the sounds feel like they're naturally occurring. [Note the positive review on the album's Bandcamp page from Stephen O'Malley of Sunn O))) — ed.]
Merch for this release:
Compact Disc (CD)
This album is part of the label's essential Canadian Composers series, which has placed an illuminating focus on a growing number of composers from that country, including expat figures like Cassandra Miller, who lives in England, and Marc Sabat and Chiyoko Slavnics, who live in Berlin. Compared with many of the pieces under discussion here, Miller's music can feel maximal, such as in the title piece, where a meandering vibraphone and marimba lead the way to a joyful cacophony of ringing crotales and pealing trumpet. "For Mira" was written by Apartment House violinist Mira Benjamin, building from a computer transcription of Kurt Cobain's version of the Leadbelly song "Where Did You Sleep Last Night" from Nirvana's unplugged album and taking it into another universe where the spirit of the lament remains amidst a completely different melodic thrust. Although it's not performed by Apartment House, the album also features her devastating "Duet for Cello and Orchestra" played by Charles Curtis with the BBC Scottish Symphony Orchestra, conducted by Ilan Volkov.
Merch for this release:
Compact Disc (CD)
This is the second of two wonderful albums by Apartment House featuring the music of Slovak composer Adrián Demoč. He possesses an admirably lean aesthetic, creating beauty by simple means and with the most basic materials, combining a minimalist palette with a recurring interrogation of concepts and motifs from early music. The opening piece, "Ma fin est mon commencement," for example, borrows the title of a gorgeous Machaut piece, charting a patient series of melodic movements that evokes a Medieval stateliness. The title composition leads an unusually comprised quintet through a long series of swelling long tones in frictive, shadowy combination, occasionally punctuated by piano stabs and clarinet echoes.
Linda Catlin Smith
Wanderer
Merch for this release:
Compact Disc (CD)
Another installment in the label's Canadian Composers series, this knockout album features eight disparate pieces by Linda Catlin Smith, one of four collaborations with Apartment House the imprint has released. In her word, Smith often takes a single idea and mines it for exquisite variations. "Music for John Cage" is a three-minute marvel, expertly essayed by Philip Thomas, whose sonic clarity takes the piece's primary melodic kernel to endless permutations. "Knotted Silk" collides terse, turbulent piano-percussion stabs with a shifting series of languorous tones articulated on trumpet, violin, and clarinet that seem to drift through the staccato landscape with their serenity and grace fully intact. The title piece uses a simple piano and vibraphone canon to support pairs of slow-moving unison melodies voiced with paired clarinet and flute as well as violin and cello to evoke the kind of loose, floating quality that makes "Nefertiti" by Miles Davis such a hauntingly effective masterpiece.
Merch for this release:
Compact Disc (CD)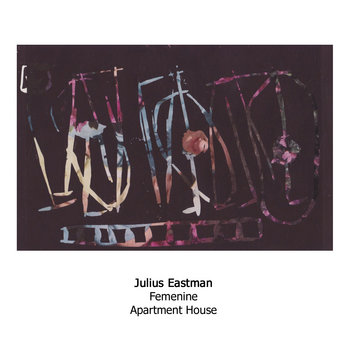 The rediscovery of the highly original music by the brilliant African-American composer Julius Eastman, who died homeless in 1990, has been one of the great new music stories of the last two decades. This 2019 release featured the first new recording of Eastman's late-blooming masterpiece "Femenine"—previously documented only with a 1974 live recording featuring the composer on piano. Several new accounts of the piece—which, like Terry Riley's "In C," feels like it's evolving into the general repertoire as an adaptable epic that brings ecstasy to performers and listeners alike—have emerged in recent years, but this ranks as one of the best. Like the Riley piece, the instrumentation is open-ended and requires a good deal of performer input, and Apartment House deftly brings out the jubilation and transcendent emotions that lurk within its ingenious framework.