LISTS
With His "Reach Up" Series, DJ Andy Smith Explores Disco's Hidden Corners
By Andy Thomas · Illustration by Camille Célestin · February 13, 2020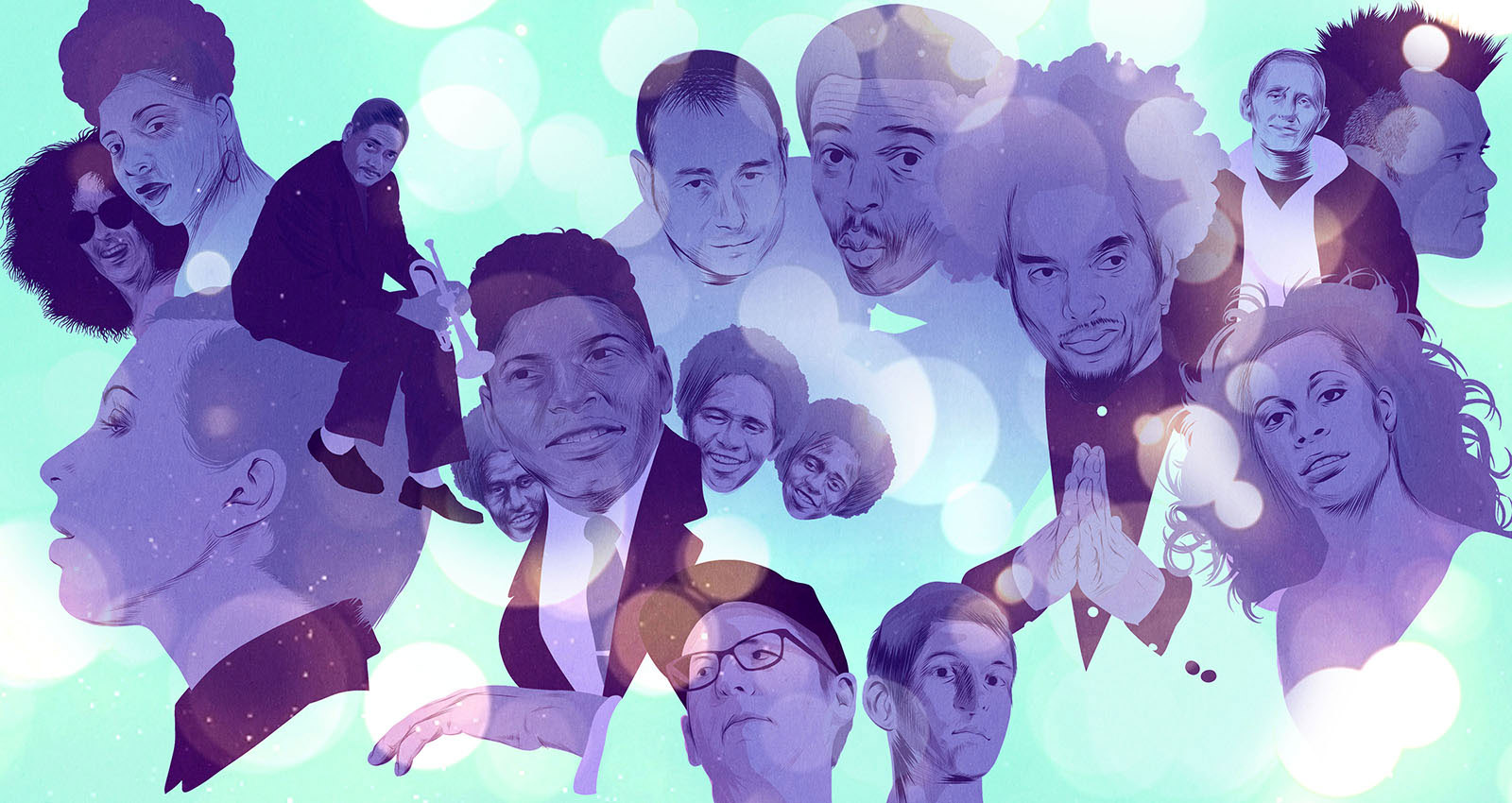 "Back at the early block parties in the boroughs of New York, the DJs would all play disco breaks," says Andy Smith. He's speaking from his home, the night before he takes his celebrated disco party Reach Up to Berlin. And he's right: from the pioneering mixes of Grandmaster Flowers in mid '70s Brooklyn to the groundbreaking cut ups of Grandmaster Flash in the South Bronx, disco was a central foundation for what would eventually become hip-hop.
Best known as the DJ for Portishead, Smith released his first disco compilation Reach Up–Disco Wonderland on BBE Records in 2017. The collection, which took its name from Smith's long-running party, featured disco tracks that were the source of killer breaks for hip-hop DJs and producers alike. "Take something like T Connection's 'Groove to Get Down,'" Smith says, "that has been sampled by everyone from Jazzy Jeff to Kool G Rap."
For Smith, Reach Up provided the opportunity to journey back to his own musical roots. "I actually got into disco in 1978/1979," he says. "There was a show on Radio West by a DJ called Ray Edwards who played soul, funk, and disco every night of the week. So that was the music I first loved."
A teenage Smith became obsessed with mixing after witnessing a set by DJ Froggy, the pioneering London DJ who passed away in 2008. Born Steven Howlett, Froggy had received his education in disco mixing watching Larry Levan at Paradise Garage during a trip to New York in 1979. "I think of Froggy as a total unsung hero," says Smith. "He came to Bristol as part of the (BBC) Radio One Roadshow. His mixing that night just blew us away, especially when he did this chop mix into 'And The Beat Goes On' by The Whispers."
While Smith's nights were spent sneaking into clubs, during the day he began nurturing a serious addiction to vinyl. "One of the most important shops for us was Tony's Records on Park Street," he says, "as it was one of the first shops in Bristol to stock disco imports." With records sourced from Tony's, he began to DJ parties around his hometown with his future partner in Reach Up, Nick Halkes.
In 1986, after buying his first pair of Technics 1210's, he played a party in a youth club in the coastal town of Portishead. In the crowd was a young Geoff Barrow, who heard Smith cutting up disco breaks alongside hip-hop beats. "I would take records around to his house, and he started picking out the breaks that he would cut up for Portishead using a sampler that Massive Attack had given him," recalls Smith.
Many of those records are still in Smith's box at his Reach Up parties, which are held once a month at the Bussey Building in Peckham, South London, as well as at venues across Europe. "I actually think you can get away with going deeper with disco these days than you could before so it's really exciting," says Smith. In honor of his second Reach Up compilation, which drops this month, we asked him to talk us through some of his favorites.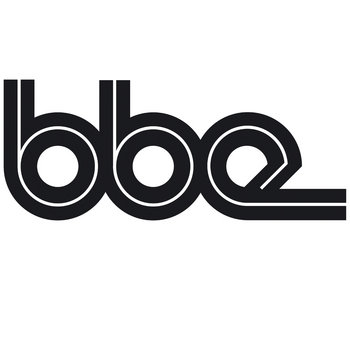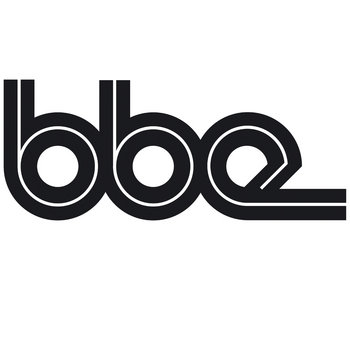 Merch for this release:
2 x Vinyl LP, Compact Disc (CD)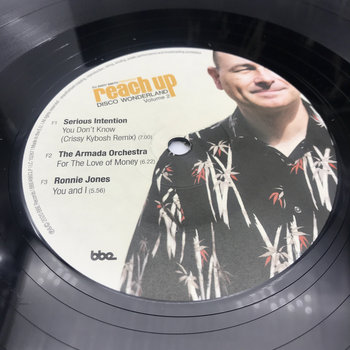 "Another one that came in via one of my many sources: this time Andy Bailey, who sometimes guest DJs with us at the Reach Up parties at the Bussey," says Smith. This serious slab of heavy disco emerged on an LP from producer Jürgen S. Korduletsch's Lollipop label out of Germany in the summer of 1976. "I'm not usually a fan of Euro disco, but there are exceptions, and this was a big one," Smith says. The voice on the track belongs to Korduletsch's Jamaica-born Canadian wife, singer Claudja Barry. The song became a bona fide anthem for New York's legendary DJs like Larry Levan at Paradise Garage and Nicky Siano at The Gallery.
Merch for this release:
2 x Vinyl LP, Compact Disc (CD)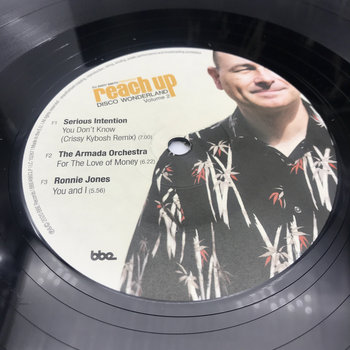 One of Peter Brown's family of labels out of Harlem that included Queen Constance, Golden Flamingo, Heavenly Star, and P&P Records (the imprint set up with Patrick Adams), Sound of New York was formed at the intersection of disco and early hip-hop. A classic disco funk bomb that rocked block parties in the Bronx and Brooklyn as much as the clubs of Manhattan, "Dance Freak" was also big in Bristol. "I'm pretty sure I heard this on the Radio West show," says Smith. "I still have a mountain of cassettes recorded from these stations, though I've yet to find the exact tape with this one on it."
Merch for this release:
2 x Vinyl LP, Compact Disc (CD)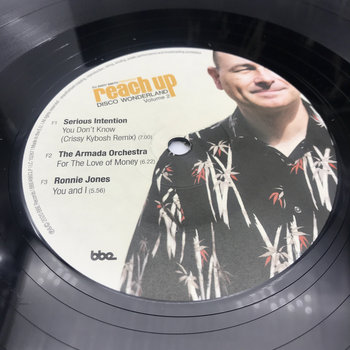 "An Italo disco track that I am pretty sure I was not aware of at the time of release," says Smith. "I believe I heard somebody play this when I was playing in Italy, where I still have a regular gig." This 1979 12", a collaboration between singer Marty Celay and songwriting partner Robert Drake—the latter went on to write and engineer for Chic—is one of the defining New York-style disco projects to emerge from the early Italo Disco scene. It was released on the Milan label Rocket, which was also home to big Italo Disco records by the likes of Quartz and Venus Gang.
Merch for this release:
2 x Vinyl LP, Compact Disc (CD)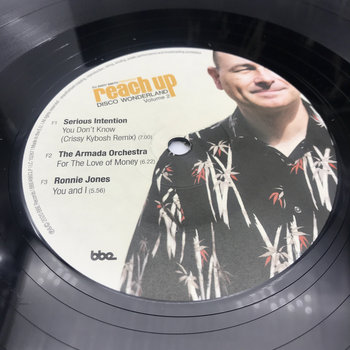 Released by New York's legendary Easy Street label, this heavy slab of post-boogie/proto-house was the work of one Paul Simpson, best known for producing Adeva's 1988 hit "Musical Freedom." Simpson was a regular at Paradise Garage, where DJ Larry Levan would make this one of his anthems of the mid '80s, alongside other synth and drum-machine-led productions by the likes of Boyd Jarvis, Timmy Regisford, and Simpson's production partner Winston Jones. "I first heard this when I acquired a cassette whilst working at the Hi Fi shop Laskys around 1984," says Smith. "I was in the radio/cassette section and, to my amazement, pulled out a UD4 cassette left in one of the cassette units. UD4 were a pretty deep DJ crew from Bristol at the time, and this track was on there!" (This particular remix is by fellow Reach Up DJ, Crissy Kybosh.)
Merch for this release:
2 x Vinyl LP, Compact Disc (CD)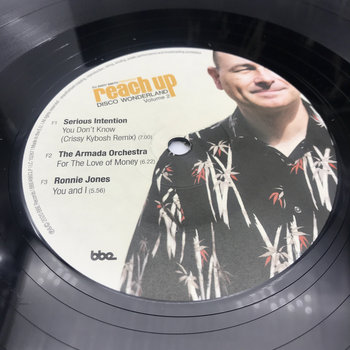 On Volume 2 of the Reach Up, series Andy Smith turns his attention to some of the contemporary tracks that have become secret weapons in his record box. "I met these guys (Will Sessions) when I was invited to one of the legendary (Northern Soul/Deep Funk DJ) Keb Darge/Guy Hennigan drink sessions," recalls Smith. "They gave me a copy of their recent CD, which had this on it. I listened to it in the car a few days later and heard the original and thought it would be a great track to re-edit."  The track by Detroit's Will Sessions, from a concept LP about one man's search for love in their hometown, included vocalist/keyboardist Amp Fiddler and female vocal trio Dames Brown.