LISTS
Anatolian Rock 101: Eight Releases to Know
By Joshua Minsoo Kim · July 17, 2020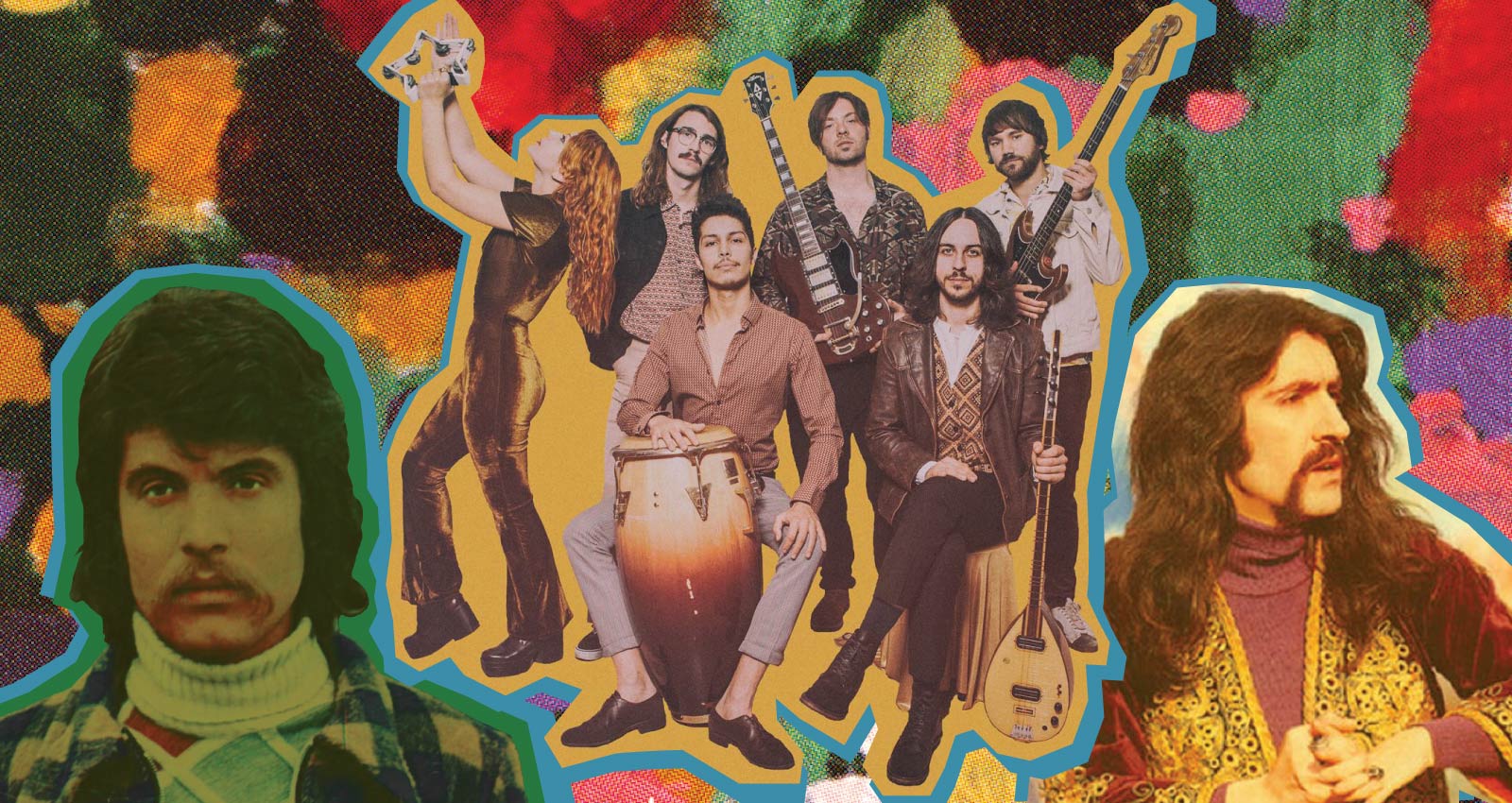 In the middle of the 20th century, Turkish artists innovated a style of rock & roll that was equally beholden to the Western music they heard on the radio as the Turkish folk, pop, and Arabesque scenes at home. By incorporating Turkish melodies and rhythms, singing in the Turkish language, and playing the saz—a traditional, plucked string instrument—Anatolian rock developed as a wholly distinct strain of rock music, and remains as such today.
Thanks to reissues, compilations, and a host of new artists, the popularity of Anatolian rock is surging. Plus, with Daniel Spicer's The Turkish Psychedelic Explosion: Anadolu Psych 1965-1980—a definitive guide to Turkish rock music's beginnings—non-native speakers have the perfect springboard for diving into this storied scene. Below are eight albums that paint a broad portrait of Anatolian rock, from its innovators to the contemporary acts carrying the torch.
Merch for this release:
Vinyl LP
Seyhan Karabay is best known as a member of the bands Apaşlar and Kardaşlar, and had notably transformed the latter group's sound when he incorporated a self-made, violin-like instrument into their music. In The Turkish Psychedelic Explosion, it's noted that Karabay called Kardaşlar's music "Anatolian rock" and wanted younger listeners to be drawn to their convergence of Western and Turkish musical styles. You can sense that confluence across this compilation, which culls together tracks from the '70s and early '80s. These songs are addictive because of Karabay's syrup-thick vocals, which give the songs a sense of unhurried calm that contrasts beautifully with the energized funk rock instrumentation. There's a lot to love: the piercing flute melodies of "Ölüme Ferman Yok Yar," "Kan Davasi"'s beautiful vocalizing and swaggering bassline, and the way "Nem Kaldi"—a song originally by Aşık Mahzuni Şerif that Karaby also recorded with Turkish folk legend Selda—sputters with joy.
Baba Zula


XX
Merch for this release:
2 x Vinyl LP, Compact Disc (CD)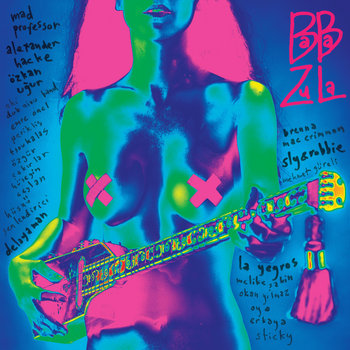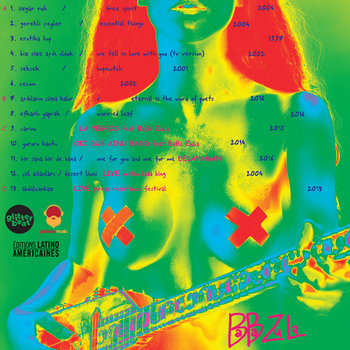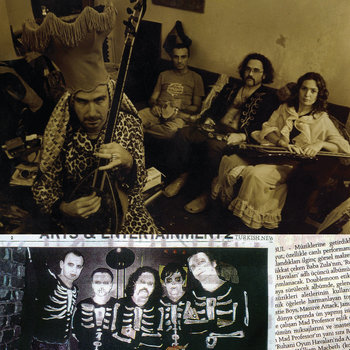 Originally starting in 1996 as a side project of the band ZeN, Baba Zula stands among Istanbul's most adventurous bands. Though their music is partially indebted to Anatolian rock legends of decades past, Baba Zula make plenty of additions to the formula as well, most notably with their infusion of dub reggae. XX, a two-disc compilation of previously-unreleased tracks spanning two decades, handily showcases their eclecticism. The first half is comprised mostly of psychedelic slow burners ("Aşıkların Sözü Kalır" and "Efkarlı Yaprak") that mesh with their Turkish peers, while the second disc collects dub versions of their tracks, a handful of which were transformed by the inimitable Mad Professor.
Altin Gün


On
Merch for this release:
Cassette, Vinyl LP, Compact Disc (CD)
With members of Turkish, Indonesian, and Dutch descent, Altin Gün is a cornerstone of contemporary Anatolian rock. Their debut album, On, consists of covers of Turkish standards originally from artists like Neşet Ertaş, Orhan Gencebay, and Nida Tüfekçi. It's not a note-for-note covers album, though; Altin Gün expand on the originals with ebullient synths and a stronger funk influence. On "Goca Dünya," a slippery bassline grants the song a slick groove, and it finds a thrilling match in chipper synth melodies and Merve Dasdemir's soulful vocals; it approaches drama differently than the strings-laden version from Gencebay, and is less languorous than Koray's take. "Cemalim" is another major cut, finding the rhythm section at their tightest as a psychedelic synth solo launches the song into astral bliss.
Merch for this release:
Compact Disc (CD), Vinyl LP,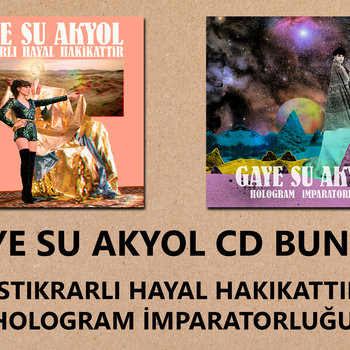 Gaye Su Akyol simply exudes star power: consider the video for the title track from her third album, İstikrarlı Hayal Hakikattir, in which she wields her saz while donning a cape, an ornate headpiece, and pink thigh-high boots. That same charisma is overflowing in her music, where her vocals are at once spellbinding and commandeering. She's been broadening her sound throughout her career, crystallizing her personal brand of Turkish psych in the process; it's especially captivating here. There's the flamenco break on "Şahmeran," the surf-rock steez of "Laziko," and the synths—both squelchy and serene—that gild the sultry "Hemşerim Memleket Nire" (itself a cover of a Barış Manço song). Akyol once said in an interview that "The world is ruled by idiots who lack imagination while the rest of the world feels powerless and hopeless." Her music's inventiveness consequently feels like a definitive political statement, a channeling and imparting of power.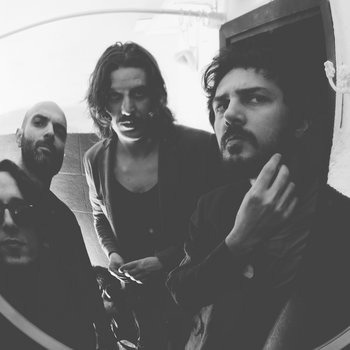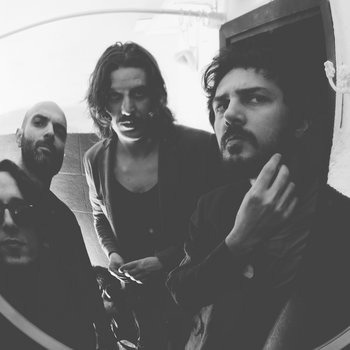 Merch for this release:
Vinyl LP, Vinyl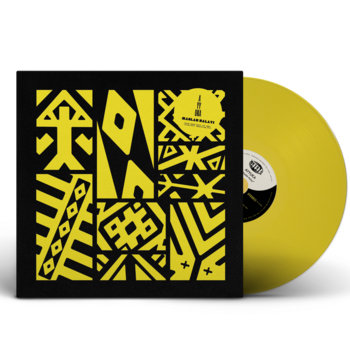 Ayyuka originally got their start playing together in high school. They were Red Hot Chili Peppers fans, and would play the entirety of Blood Sugar Sex Magik when getting together; soon, they decided to make music they could call their own. While they don't consider Turkish rock music to be the main influence driving their music, the band members acknowledged in an interview that, "when you live in Turkey, these melodies are in your soul." The guitar playing—like on "Yukadans" and Ayyuka's cover of the traditional song "Karşılama"—is highly melodic and replete with serpentine rhythms, firmly grounding the group in a long lineage of Turkish rock. While there's reggae skanks and a dubby break on "FM" and "Hoppa," respectively, Maslak Halayı is best seen as a collection of instrumental jams. Most potent is "Komalı," a psychedelic romp that features the blaring sound of the zurna, a traditional woodwind instrument.
Merch for this release:
Vinyl LP
For proof of Turkish rock's newfound explosion in popularity beyond its borders, look to Sven Wunder, the mysterious Swedish producer whose 2019 debut album, Eastern Flowers, was reissued this year by Light in the Attic. While the packaging bears classic library-music aesthetics, Eastern Flowers is a stirring, contemporary stab at Anatolian rock. The sound of winding saz permeates the album, and it sounds particularly fresh alongside the fabulously crisp jazz percussion. Tracks like "Hibiscus" and "Morning Glory" highlight Sven Wunder's greatest strength: the playing is always precise and clean, the rhythms mesmerizing from start to finish.