LISTS
A Guide to Alvin Lucier
By George Grella · February 14, 2022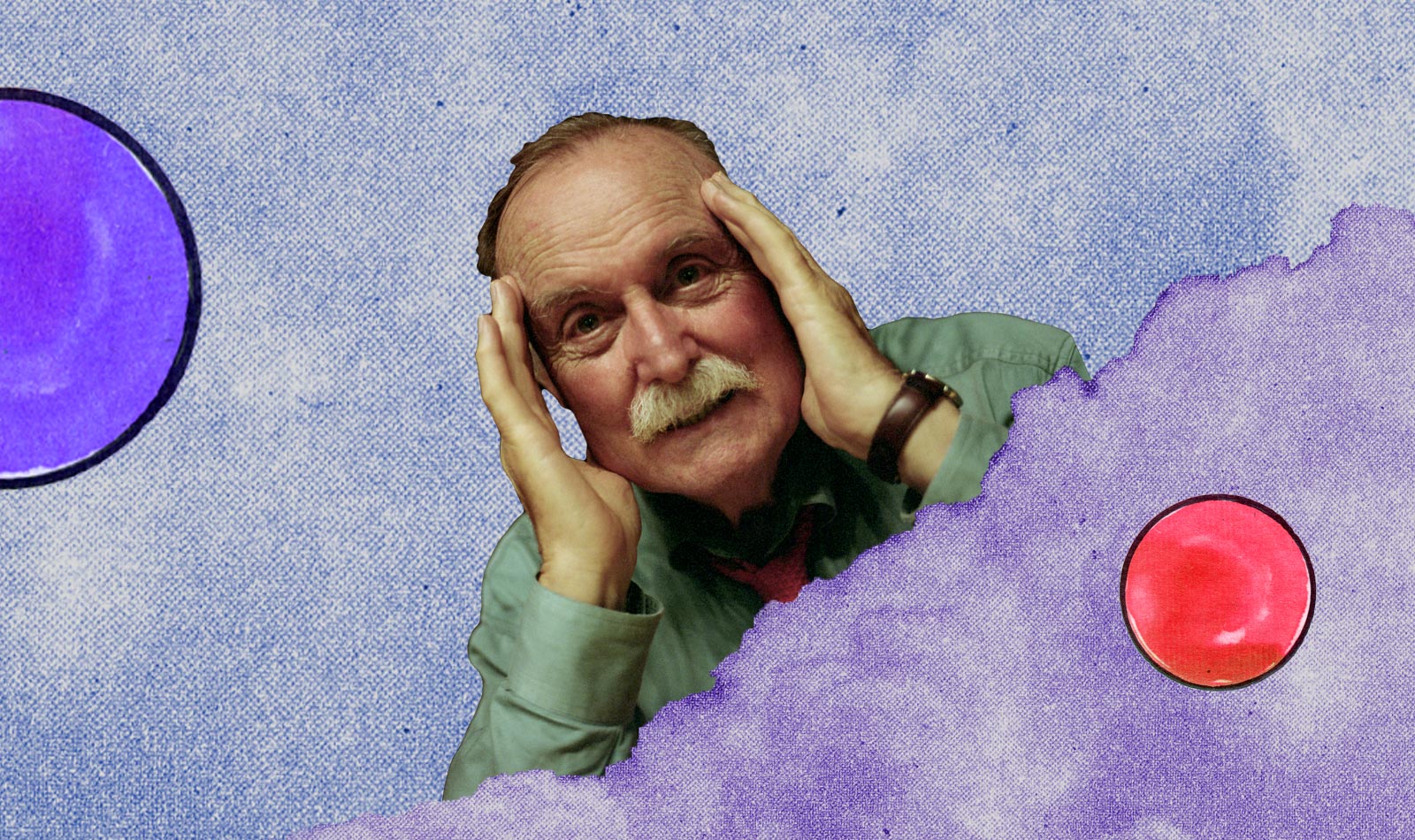 Alvin Lucier, who died December 1st, 2021, at the age of 90, was a giant of experimental music. His insights into sound—how it's produced, controlled, and experienced, and what that all might mean—were not just conceptually and intellectually profound, but beautiful and magical to experience. As a thinker who demonstrated his ideas, he was more like Albert Einstein than any of his musical peers, able to see ubiquitous experiences from perspectives so new and so different that they challenged existing language while striking the intuition as something exactly right and absolutely perfect.
In an era when the word "experimental" seems attached to every kind of music that has some sort of quirky feature, Lucier was a true experimentalist. He didn't have answers, he had questions, and he set about creating means to test those questions and see what might happen. For example, what would happen if one attached a long piano wire to an oscillator or some magnets (Music on a Long Thin Wire)? What would happen if one amplified brain waves (Music for Alpha Waves, Assorted Percussion, and Automated Coded Relays)? What would happen if instruments played against a steadily rising sine wave (Crossings)? What would happen if one recorded the sound of their speaking voice into a room, and played it back again and again until the resonant frequencies of the room destroyed all semblance of speech (I am sitting in a room)?
Lucier's dedication to experimentation and his profound appreciation for the sensual experience of sound make him a foundational inspiration for a vast amount of musicians, and there is a generous amount of incredible and important Lucier recordings present on Bandcamp. Here is a selection of the very best of these, which also can double as an essential Lucier discography.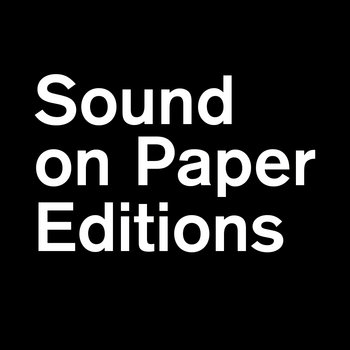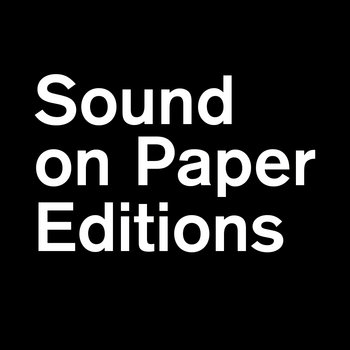 Merch for this release:
Vinyl Box Set
I am sitting in a room is an important composition, changing the way one hears and thinks about music. Its simplicity—the performer speaks a text describing the piece that is recorded then rerecorded again and again until there's nothing but shimmering, abstract frequencies—opens up infinite possibilities, like a 3-D Escher print unfolding in real-time. It is part conceptual art, part physics lesson, part generative music, and, in the context of the pandemic, an exploration of how to share music-making across distance and time. It starts with Lucier saying "I am sitting in a room, different from the one you are in now," an acknowledgment of distance and the asynchronous experience of listening to recordings. Made with rudimentary equipment, one could make their own version at home, and many did so. This limited archival collection is like a science history book, exploring how such a thing came to be, humanizing the magisterial results with the effort Lucier put into creating the idea and developing the work, from the first explorations to one of the last live performances.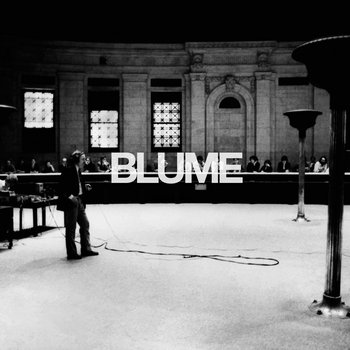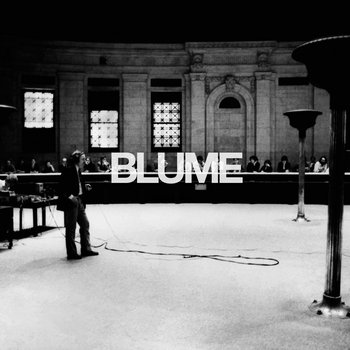 Merch for this release:
Vinyl LP
The two works on this album are contemporaneous with I am sitting in a room. In "Vespers," the performers are blindfolded and use handheld Sondol™ echolocation devices to move around the acoustic space. In "Chambers," performers put battery-operated sound-making devices into various containers, like paper bags, and then place those further into larger containers. Core Lucier pieces, these works use simple, irreverent, non-musical ideas to create musical experiences that are mysterious, surprising, and illuminating. The recording of "Vespers" on this album was made in 1969 using the Environ-Ears microphone system, that captures audio in space in the same way our ears do.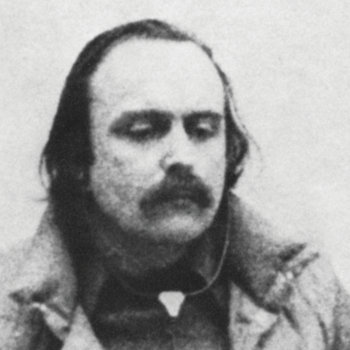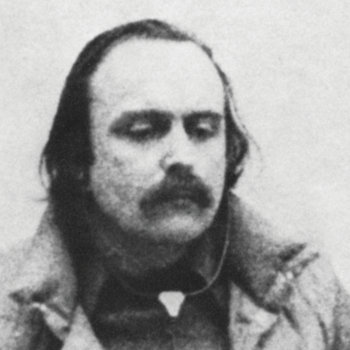 How sound exists in acoustic space, how it propagates, is transformed, and transforms its environment were fundamental questions for Lucier. His experiments, though, were inspired less by science than by play. "Bird and Person Dyning" began with an electronic bird call that connected to Lucier learning how birds orient themselves when flying at night. So he tried it himself, moving the bird call across the field of a binaural microphone, listening to the chirping and feedback as he walked toward the mic, controlling what he heard with small head movements—a man as a bird, traveling and making sounds. "The Duke of York" is a giant, abstract, meta-jukebox—one performer chooses an indefinite amount of any material, words, music, or beyond that can be produced vocally, while one or more people alters the duration of what the former performs using electronic means.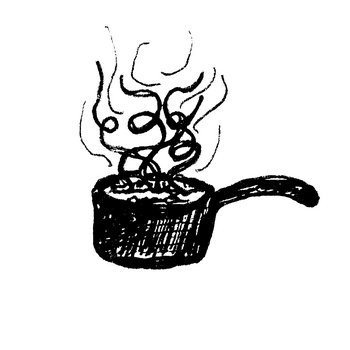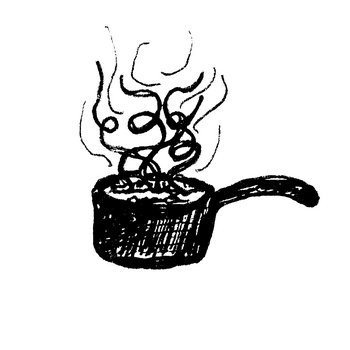 Merch for this release:
Compact Disc (CD)
The Black Truffle label has released several essential Lucier albums over the past several years. This album is named after the collaborators, violin duo String Noise (Conrad Harris and Pauline Kim Harris). In "Love Song," the two have their violins connected by wire attached to the bridges of their instruments, and circle around each other, playing their open E strings. As the tension on the wire varies, so do the vibrations it carries and the effects those have on the resonant bodies of the violins—the two share a note and space and use their instruments to make music inside that or their partner's. "Tapper" and "Halo" are two other echolocation pieces where the musician uses the sounds they create to find their way through an acoustic environment.
Merch for this release:
Vinyl LP
Over the decades, musicians across the globe, in every genre, have been drawn to Lucier's work, essentially creating a world of experimental music that crosses borders and styles. One of those is guitarist Stephen O'Malley of Sunn O))) fame. Lucier created "Criss-Cross" for him in 2013, the composer's first work for electric guitar. Recorded here by O'Malley and Oren Ambarchi, the two guitarists use e-bows to slowly glide up and down the tiny space of a semitone. The frequencies they produce rub against each other, creating acoustic phenomena that turn Lucier's seed of an idea into a garden of subtle, beautiful sounds. In "Hanover" the composer uses the instruments that appear in the album cover photo of the 1918 Dartmouth Jazz Band to slowly move along a scale, again setting pitches and different tones spinning around each other.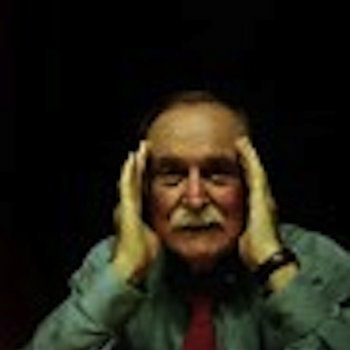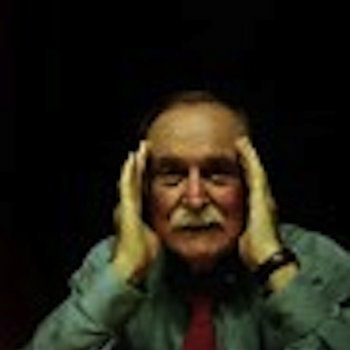 Merch for this release:
Compact Disc (CD)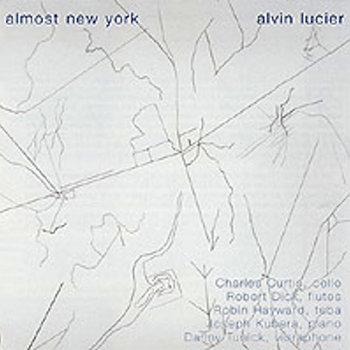 Lucier valued using the smallest and simplest means to create the most unexpected and complex results, and that was fully realized in his pieces that juxtapose one or more instrumentalists against the slow, inevitable motion of a sine wave moving from a starting point to an opposite endpoint, often over the duration of a dozen minutes or more. "Almost New York" is the most expansive of his "Crossings" music, with two oscillators moving in opposite directions over 24 minutes, with Robert Dick playing long tones on the flute in this recording. Seemingly as placid as a stone yet energized by the waves that are fundamental to existence, these works are strange, haunting, and lovely.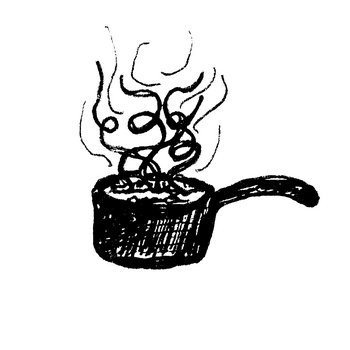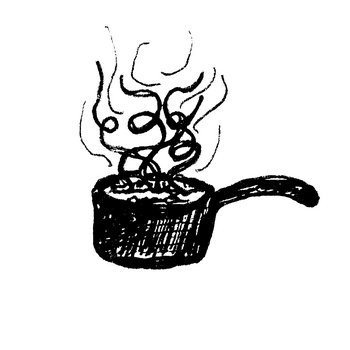 Merch for this release:
Compact Disc (CD), 2 x Vinyl LP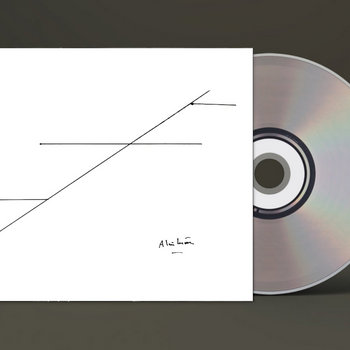 Lucier continued to experiment with what he could do with the electric guitar after "Criss-Cross," and this album is at the heart of that. The Ever Present Orchestra was created specifically to play Lucier's music, and at the center of the group are four electric guitars. The entire ensemble—guitars, four saxophones, four violins, piano, and bowed glockenspiel—plays "Tilted Arc," a mass of shifting, gliding pitches that mesh with and push against each other in uneasy but gripping entanglements. Other pieces on this album create very different sound worlds, from lapidary to glassy, and there are new performances of earlier works, like "Two Circles." This is a great collection from connecting Lucier's foundational ideas with his late-career innovations.
Quatour Bozzini, in Montréal, is one of the leading contemporary music ensembles, and a frequent collaborator with Lucier. As Isabelle Bozzini, a founding member of the quartet, describes, in the winter of 2020, Lucier asked if they would release the live recording of a 2015 concert of his music. Instead, the quartet decided to make an entirely new album. Bringing together echolocation ideas (there are two performances of "Group Tapper") with explorations of frequencies in concert and conflict ("Navigations"), Navigations is a superb way to hear Lucier as he expands out of the Western art music tradition.