LISTS
Albert Kuvezin: Tuvan Folk Rock Fusion Trailblazer
By Collin Smith · Illustration by Juila Dufosse · November 11, 2022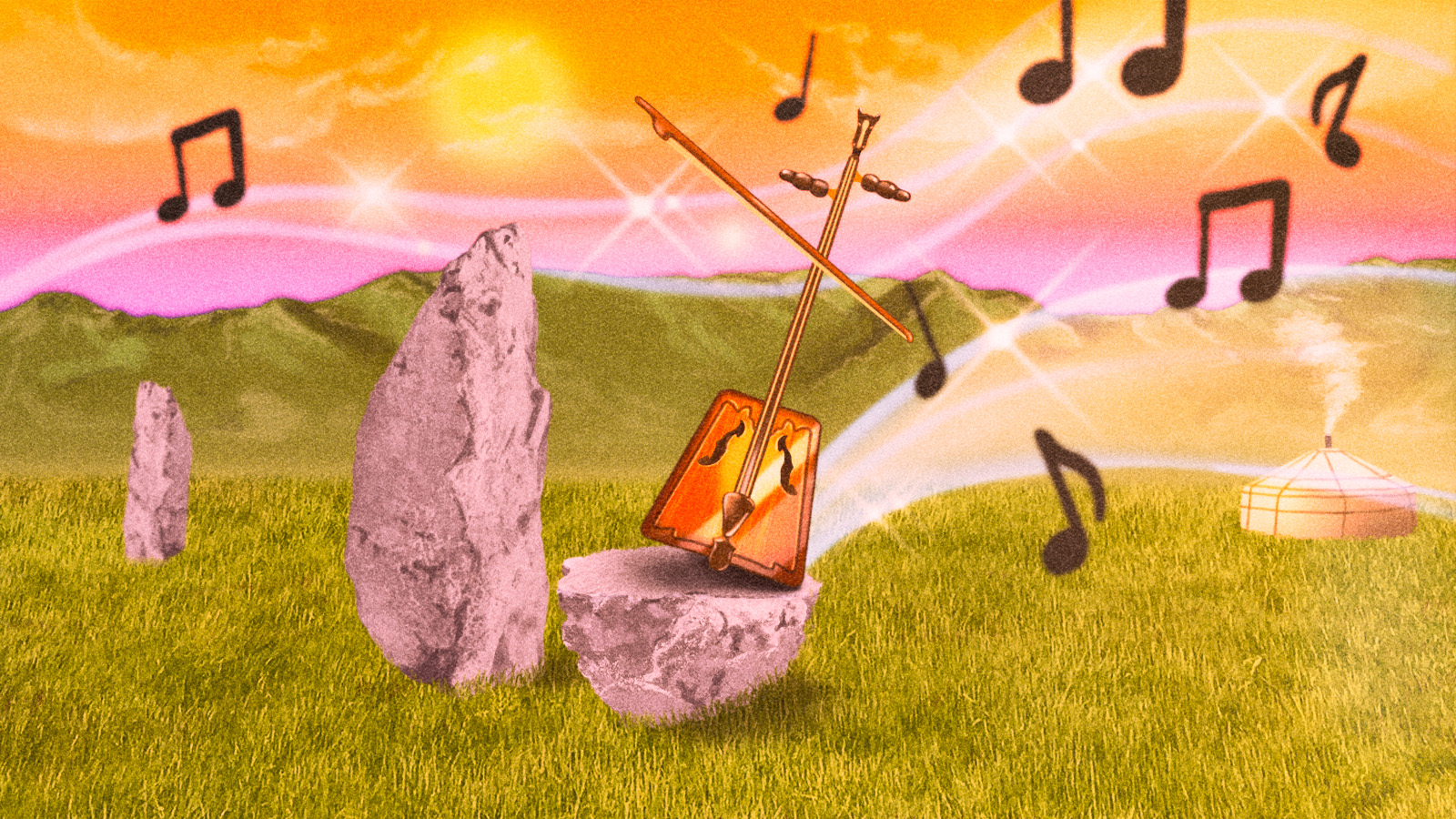 "In the beginning, I was not sure that my experiments would be successful," says Albert Kuvezin over email. "I don't remember other artists at the time who were doing [the] same like me." The 56-year-old Siberian native is referring to an endeavor he began over three decades ago when he began combining elements of the Western blues and rock that he listened to as a teenager with the traditional folk music of his hometown in the Tuva Republic.
Initially derided by Tuvan musicians and ignored by most Western ones, Kuvezin's experiments ended up laying the groundwork for what has become a thriving folk rock fusion scene that has spread far outside Kuvezin's south-Siberian origins, stretching through neighboring Mongolia into Northern China and, aided by modern technology, now into almost every corner of the globe.
Growing up in the Soviet Republic in the '70s and '80s, Kuvezin played in a number of different bands and ensembles throughout Tuva, eventually helping found the influential Tuvan folk group Huun-Huur-Tu. The band gained some early traction, playing at venues across Europe and the U.S., but Kuvezin began to find it creatively restricting. "I was bored of sitting on the chair and playing similar long slow songs," he writes. "I wanted more energy and louder music and, of course, a contact with [the] audience."
In 1993, Kuvezin and electronic composer Ivan Sokolosky released an experimental electro-folk album under the stage alias Yat-Kha, taking the name from a zither-type instrument commonly used in Mongolia and Siberia. Since then, Yat-Kha has been Kuvezin's primary band and outlet for his ongoing experimentation.
In hindsight, what started as an experiment could now be considered a natural evolution of the genres that Kuvezin used as source material. Early on, Kuvezin found that traditional Tuvan music has much in common with blues, including similarities in cadence and shared use of the same pentatonic scale. The transition to rock music came naturally after that, building on Tuvan music's regular use of "galloping rhythms" that Kuvezin points out are not far off from those employed in early rock 'n' roll.
Then there's khöömei, the traditional throat-singing style practiced for centuries by artists in Mongolia and Siberia, which can introduce a powerful textural element to vocals that cleaved to the direction rock had already been heading. "The sounds that Western musicians whom I was listening to have tried to find using effect pedals, synthesizers, modulators etc., already exist in Tuvan throat-singing," notes Kuvezin. "I can produce all these effects by my own throat." This versatility is complemented by the gravelly tone of most khöömei masters, which naturally achieves a level of primal gravitas that many contemporary rock artists attempt to hit through growled or screamed lyrics.
These similarities have not gone unnoticed, and in recent years the number of artists acknowledging and engaging them has grown significantly. Notable examples include Hanggai in Northern China and The HU in Mongolia, the latter of whom went viral in 2018 with a music video featuring an epic combination of bluesy power chords and khöömei layered across footage of rugged Mongolian scenery. Unsurprisingly, many of these artists took cues from Kuvezin's work. "I met the guys from Hanggai band a few times in China when they were young and [had] just started their own project," says Kuvezin. "They told me that they have been listening and learning our songs from our early albums."
Although Kuvezin says he's excited by this growing global attention to an approach he pioneered, he also sees potential pitfalls for bands who leverage this new interest from Western record labels to pursue narrow routes to mainstream fame. "In that case, the bands can lose their originality and own roots," he warns. Originality is a critical organizing principle for Kuvezin, who has emphatically avoided catering to any sort of comfort zones with his own music. It's telling that one of the Western artists he cites as a particularly formative inspiration is Captain Beefheart, another blues-oriented iconoclast whose legacy and influence expand far past any common measures of commercial success.
Kuvezin's secret weapon throughout his convention-bucking career has been his stunning vocal contributions. Those writing about his music might commonly cite the Russian critic Artemi Troitsky, who claimed that Kuvezin possesses one of the only two unique voices that exist on Earth (the other one belongs to Pavarotti). This accolade is in recognition of the hyper-deep octave that Kuvezin sings in, an extreme low-bass version of traditional Tuvan singing that he developed when he was younger and calls kanzat kargyraa. It's so distinctive that past media coverage has simply referred to it as "The Voice."
Propelled by his restless creative spirit and preternatural vocal talent, Kuvezin has worked with musicians and folk artists from across the world, happening upon additional cross-cultural overlaps on the way. "I was surprised that I found [similarities between] Tuvan music with Celtic music and music from Mali," he says. Perhaps not coincidentally, both of these regions have also developed their own successful blends of local music traditions and contemporary rock/blues, led by scene stalwarts like Shooglenifty and Tinariwen respectively.
With Yat-Kha now pushing 30 years, the question of whether Kuvezin's experiments were successful feels more settled. With a growing regional and international profile, Yat-Kha's musical hybridization has become an established style, if not a bona fide sub-genre. But true to his culture's nomadic roots, Kuvezin sees danger in it becoming too established. "We cannot exploit our musical achievements for a long time," he cautions. "It is [a] kind of stability but on the way to stagnation."
Fortunately, over his three decades of highly intentional innovation, Kuvezin has left plenty of breadcrumbs for the next generation's artists to pick up when they're ready. Check out a sampling of his offerings on Bandcamp below.
---
Kuvezin's second release as Yat-Kha, which takes its name for the Yenisei River that runs through Siberia, was the first to truly showcase the formidable combination of blues and Tuvan music that he would continue exploring throughout his career. Moody guitar-driven slow-burners trade places with more traditional folk harmonies, and ceremonial Tuvan drums and igil string arrangements take up prominent positions alongside electric rock-god guitar solos. "Karangailyg Kara Hovaa (Dyngyldai)" stands out as a paragon of this potent mixture, featuring Kuvezin's sub-baritone sing-chanting over dueling guitar/igil melodies as heavy dungar crashes keep pace like monstrous footsteps striding across the track.
The title of Yat-Kha's fifth album makes no mystery of what it's about and was an intentional effort by Kuvezin to capture the energy of his band's live shows. "We already played songs from our previous albums [differently] as they sound on the recordings, and we improvised too," he recalls. "Honestly I always wanted to make our sound more 'rocky.'" In addition to showing off Tuva's capacity to rock, Tuva.Rock is possibly the best demonstration (on Bandcamp) of how visceral Kuvezin's voice can sound surrounded by chugging baselines and the urgent buzz of distorted guitars. Released in 2003, the album predicted and preceded the rise of contemporary Mongolian metal, a related and increasingly rich world which is worth checking out if you haven't already.
A taste of that aforementioned live energy can be sampled on Live in Europe 2001, which was compiled from concerts Yat-Kha performed across western Eurasia (mostly in France). In addition to functioning as a sort of "best-of" album for Yat-Kha's early work, the record also has the honorable distinction of being the only place on Bandcamp (that I'm aware of) where fans can listen to "Ahoi," Kuvezin's re-arrangement of an epic piece of contemporary Tuvan music that remains popular across Siberia today. In Yat-Kha's version, the track morphs into a stadium-ready barn-burner elevated by the piercing vocals of guest singer Sailyk Ommun (who would later join Yat-Kha for a three-year stint). One could argue that the underlying purpose of any live album is to foster FOMO in listeners who weren't able to attend the actual event; if that's the case, then Live in Europe 2001 is frankly a bit too successful for my liking.
Kuvezin shows off the extensive range of his eclectic music tastes on the 2005 covers album Re-Covers, featuring a diverse spectrum of classic tracks that runs from Celtic folk to krautrock. The album was a bit of a reset for Kuvezin. "I had a feeling of tiredness [about] my music and the routine of touring," he says. That and an unfortunate car crash that prompted some enforced downtime for recovery (and which, yes, did inspire a double entendre in the album's name) created space for Kuvezin to step back and branch out. The results of this effort speak for themselves, introducing brilliantly unique interpretations of Beefheart, Santana, and a Tuvan take on Memphis Minnie's "When the Levee Breaks" that feels so organic it could usurp Robert Plant's famous re-work as the song's best modern-day rendition.
Originally listed in Europe on the anachronistically-named "World Music Charts" (which it topped in January 2011), Kuvezin's 2010 solo LP is actually a largely uncategorizable triumph of musical transmutation that features some of his most alchemical compositions to date. See, for example, "Are You Scared of Death," which begins with a section of sparse acoustic blues before swinging violins and a mournful clarinet melody pull it in an unexpectedly orchestral direction. Recorded on the Scottish island of Jura with an all-acoustic set-up, the album shines an especially strong light on khöömei's potential as ersatz electronic manipulation, skillfully balanced here by angelic backing vocals and meandering arpeggios that float upwards around the anchor of Kuvezin's subterranean register.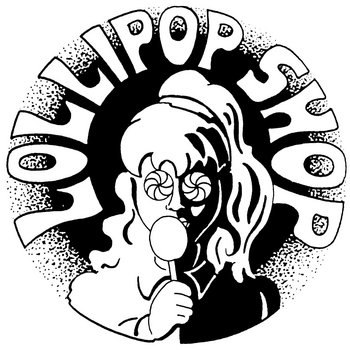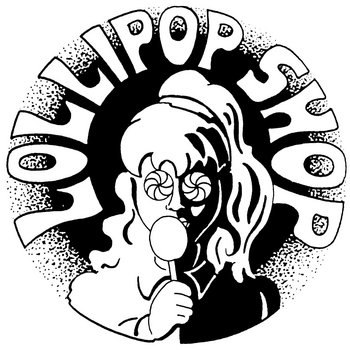 Yat-Kha's most recent album (released just last year!) leans into many of Kuvezin's strengths, but from a more minimalist angle. The acoustic guitar is given a primacy it hasn't had since maybe Yenisei-Punk, often accompanied by only an igil and The Voice. Kuvezin proves his blues chops are still strong on "Shartylaam (My Locust)," while "Bodap Choran" imports some of the more baroque elements he explored on Poets and Lighthouses. Provided with additional space, the rumble of Kuvezin's kanzat kargyraa becomes so pronounced it's practically tactile on songs like "While My Guitar Gently Weeps," a thematically familiar Beatles cover that closes out the album.
The first album released under the Yat-Kha moniker situates Kuvezin's voice in a less-usual location: the club. Created in a one-off collaboration with Ivan Sokolosky, it mostly jettisons lyrics to focus on the emotional impact of khöömei spliced with different electronic dance music styles. The album's atmosphere is often eerie and carnivorous, gobbling up influences from acid house, happy hardcore, and the dozens of other techno offshoots that developed in the decade before the record's release. Appropriately, its title is a play on "anthropophagy," a four-dollar word for "cannibalism" that has been invoked by other indigenous art movements to assert that the best way of fighting Western cultural imperialism is by devouring that invading culture whole.
Perhaps to his credit, Kuvezin's own experiments in sonic chimerism have never endeavored to be that academic. But that doesn't mean he hasn't still eaten his fill, and Antropophagy is a particularly satisfying bite.