LISTS
al.divino Is Remaking Boom-Bap According to His Own Surrealistic Vision
By Jordan Commandeur · January 03, 2019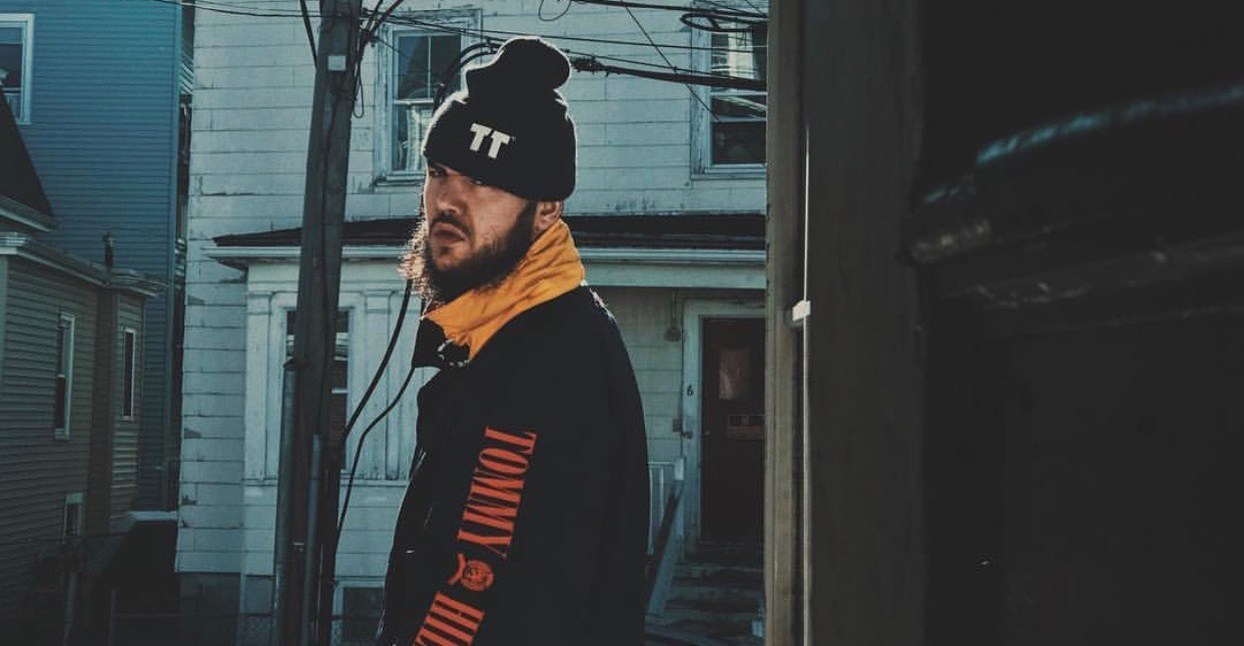 Hip-hop is in a time of transition. The music—and culture as a whole—are divided, and the schism isn't just between the old generation and the new one; there's also another divide among the youth. Trap may be ruling the charts, but a small, determined contingent are valiantly upholding the traditions of the genre's Golden Era. Boom-bap strongholds like New York, Philadelphia, and Boston have been reinvigorated, producing a wealth of captivating new artists.
The name generating the greatest amount of buzz in the Boston area is al.divino. The MC and producer has been paying dues since his teenage years, but it wasn't until he started landing co-signs from gatekeepers of the underground that people outside the city began taking notice. "What people get twisted is, as soon as they think Massachusetts, they think Boston," he says. "That ain't the case. Boston is a very small, condensed part of Massachusetts. You have a lot of surrounding areas, such as Lynn or Lawrence, that have culture that ain't like Boston. We're trying to shed light on them other cities."
The Spanish phrase "al divino" can be translated in a number of ways depending on context, but the most common way is, "of the divine" or "to the divine." Even before he assumed this weighty title, al was determined to prove his mettle. In the early part of his career, he'd drop one-off freestyles over Showbiz or Lord Finesse instrumentals and share the results online. In 2015, he released the Green Light EP, which he now describes as "A prologue; it's kinda before the first chapter starts. It's kinda like a demo tape." That same year, he produced the 777 EP for Paranom, one of the founding members of an established crew from Lynn called the Tragic Allies. In addition to providing the beats for the nine tracks on 777, divino also stepped in the booth for two cuts. P's knowledge of self rubbed off on al; his guest verses on 777 are an early indication of his rapid growth as an MC.
By 2016, he was being recruited by #TheWinners, a nationwide posse headed up by Hus Kingpin and SmooVth. He made appearances on a handful of the squad's projects before deciding to head out on his own. "I got a lot of love for Hus and SmooVth, man," he says, "but it got to point where I needed to break off and do my own thing." Turns out his "own thing" was joining ATL's Dump Mafia, a loosely-knit clique with the desire to position their music as fine art. This association saw the release of al's fan-favorite solos Dump Gawd: Divino Edition 1 and 2. Nonetheless, he parted ways with this team as well when he felt they were no longer on "the same page."
His friendship with the Tragic Allies' de facto leader Estee Nack led to the acclaimed LP, Triple Black Diamonds, a concept album that marks the beginning of a working relationship that is now seven albums deep. While Diamonds is more or less straightforward boom-bap, the two street sages got deeper and deeper into their own world of supreme mathematics and mysticism with each successive release.
Divino's solo work during this period followed a similar path, becoming increasingly esoteric as he grows less and less concerned with appeasing hip-hop fans. "When I was younger, rap inspired me," he says. "But as I got older, I took the initiative to look for more as far as truth, knowledge, knowledge of self. That was kinda a master key for me to open a lot of doors [and to learn things] about myself, about life, about the world." His spring 2018 drop, Monumentality, is his magnum opus—the sound of those doors opening. When he released Villains in Villas with Estee just seven months later, it became clear that the doors were actually floodgates.
Al.divino may be inspired by the Golden Era, but it's his ability to transform boom-bam into something else entirely that makes his work stand out. Below is a short guide to the world of al.divino.
Merch for this release:
Vinyl LP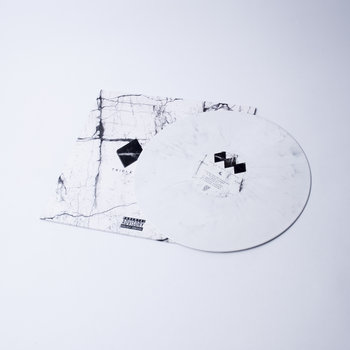 Divino had been grinding in the Massachusetts scene for half a decade before this 2016 release, but he considers Triple Black Diamonds his proper introduction to the world. The title is a tongue-in-cheek allusion to the distribution and use of cocaine, and while comparing snorting and slanging blow to skiing is nothing new, the way these two MCs zone in on mogul skiing and the high life elements associated with the winter sport is a fresh take. From the cover art to the album and song titles, to vocal samples in-between the tracks, to a handful of the choruses, a cold-weather theme dominates throughout. Divino's collaborator on this ice-cold affair is Murda Mass veteran lyricist Estee Nack. The duo don't just have chemistry—their music conveys a palpable sense of camaraderie. Divino provides the dusty loop soundbeds for all 11 tracks, and it's clear he sticks to the jazz section when crate-digging.
Merch for this release:
Vinyl LP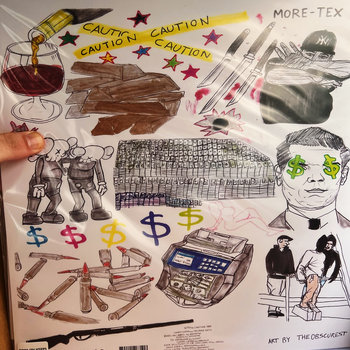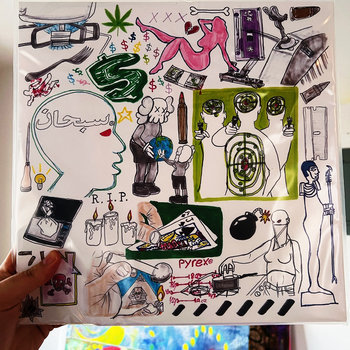 In 2017, divino met up with Tha God Fahim and Mach-Hommy while on a trip to New York, and the trio became fast friends. They wasted no time getting to work, and divino guested or produced on four of Fahim's albums (Dump Goat, Adamantium Dojo, Dreams of Medina 2, Tha Ides of Summer) released last year. Divino's association with these buzzy ATL rappers became official when he dropped his own installment of the popular Dump Gawd series, Dump Gawd: Divino Edition, last summer. Triple Black Diamonds may be the official launch of divino's rap career, but Dump Gawd: Divino Edition gave listeners the purest distillation of his lyrical prowess. His gruff voice and percussive cadence make it easy to miss his clever punchlines, which are plentiful here. He leaves the majority of the production in the capable hands of New Era boom-bap's finest button-pushers and knob-twisters, including Camoflauge Monk, Graymatter, Ewonee, Sadhugold, and Ohbliv. There is no filler here, but "Luchini Luciano," "Kaws Sculptures In The Crib" (featuring Daniel Son), and "Kapers" (featuring Fly Anakin and Estee Nack) are highlights. This is probably divino's easiest solo work to digest.
With Triple Black Diamonds and Dump Gawd: Divino Edition under his belt, al felt free to get a little more unorthodox. "I became a lot more experimental throughout the progression of my catalog. I think that comes from having a couple pillars album-wise for the rest of my catalog to stand on." DG:DE2 may not be as left-field and spaced out as his latest collection of songs, but you can tell he was on his way. The titles alone give a sense of the way his interests were becoming more diverse and eclectic: "Onimask," "Ayahuaska Mirage," "Saviorself," etc. Except for himself and Sadhu, al goes with a completely different line-up of beatmakers this time out. In-demand names like Billy Loman, Dibia$e, and August Fanon line up next to rookies like no.pulp and HaNN_11. The sound here is not as jazzy as DG:DE, but a bit more atmospheric. The run of "Onimask," "Brazilian Bank Heist," and "Asesino" is almost impossibly strong, and "Narcotic Stock Exchange" offers a glimpse of the direction he was headed next.
al.divino x Estee Nack
Nikola
It didn't take long for al and Estee to strike again, this time with an album rooted in the dark arts titled Abrakadabra, Alakazam!, produced by Graymatter of Mutant Academy. Then, at the beginning of June, the Mini Mansion dwellers dropped Veda, a collab exploring Hindu mythology. By the time they hit the studio to record Nikola, it was clear they had an almost psychic connection. Divino's experiments in sound run parallel to his experiments with psilocybin, and Nikola feels like a shared hallucination. For this mind-expanding trip, al and Nack Daddy added a new ingredient to their concoctions—Spnda. This Boston rapper made his name with a group known as Retrospek (that also included JuneLyfe of #TheWinners), and he appears on five of the nine songs on Nikola. The juxtaposition of his classic East Coast flow, Estee's rapid-fire delivery, and divino's unconstrained growl brings a distinct flavor to this joint album. The unusual and eldritch noises al incorporates in these tracks are avant-garde, to say the least. But no matter how weird it gets, the trio of MCs always find a rhythm to ride.
This 25-minute artistic expression feels like the culmination of everything Supa Nackman and divino recorded up until this point. It was as if their experiments in sound were successful, and AKIRAONACID is what that combustive alchemy yielded. The title conjures images of an omnipotent mutant placing a tab of LSD on his tongue…and it kind of sounds like that, too. The beats here are more aesthetically pleasing than Nikola, but the lyrics are just as challenging. "BeholdThePalePorsche" is the perfect example. With its chill female R&B vocal sample, it's a sonically smooth listen—but it takes multiple plays to catch all the meaning instilled in the beastly bars.