LISTS
The Massive Dream-Doom of Aidan Baker and Nadja
By Ben Handelman · September 11, 2018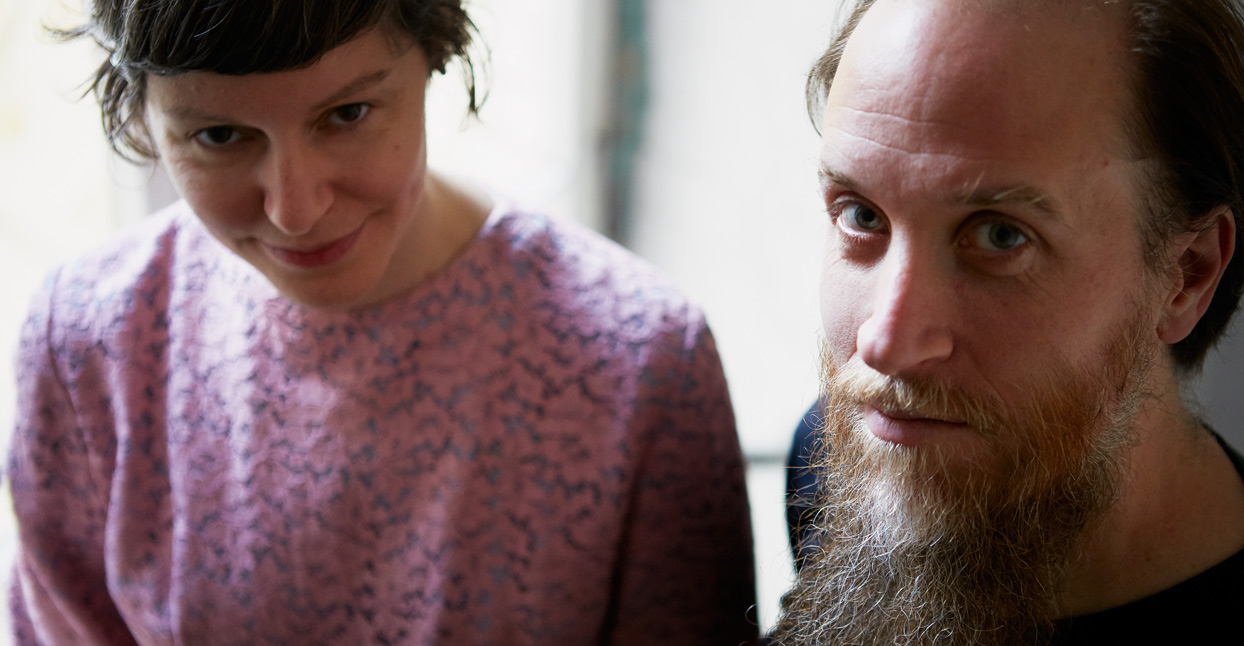 Aidan Baker likes to keep busy. Or rather, whether or not he likes it, he's the kind of artist whose output is so frequent—and so consistently engaging—that words like "prolific" fall short. Baker's main musical project, Nadja, an experimental doom act in which he's joined by his long-term partner Leah Buckareff, have just released their latest LP, Sonnborner. It's the group's 20th album and, like most of their recent output, it's being released via their label, Broken Spine Productions.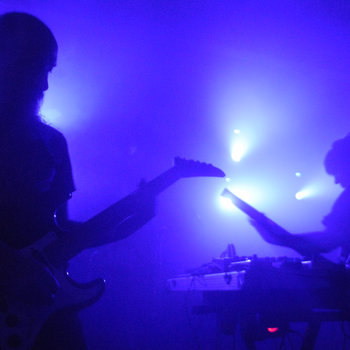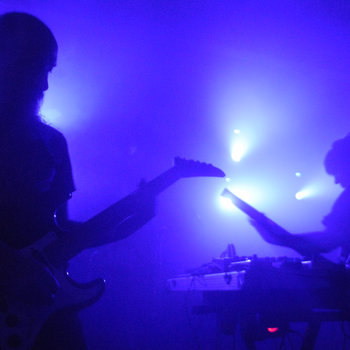 Merch for this release:
Compact Disc (CD)
While Baker had been creating music of his own prior to Nadja's formation in 2003, he started the project initially as a solo act to explore harsher sounds that weren't really part of the palette of his ambient/drone work. "Once demand for live shows from the project started, I didn't feel capable of properly representing that sound live by myself—nor did I want to incorporate a laptop into my set—so Leah joined," he says. "This changed the dynamic of the project, of course, and we upgraded our equipment from a four-track to a digital home studio." The expansion to a duo in 2005 led to the release of Truth Becomes Death, an album that quickly established Nadja's reputation in underground music circles for their unique fusion of shoegaze-inspired textures, endless droning atmospheres, and industrial metal texture.
When the duo moved from their hometown of Toronto to Berlin in 2009, their music shifted from a part-time source of joy to a primary source of income, and the band realized they needed to form their own label. "At that point, we had already worked with many different labels, and while we had good relationships with most of them, we'd also had some negative and frustrating experiences. We wanted to take more direct control of our own catalog and forthcoming output," says Baker. "Plus, given the way the music industry was changing at the time, direct sales of our records at concerts and from our own webshop was really the best way to actually earn a living from our music." It was at this point that Broken Spine Productions became a reality, serving as a co-label on almost every Baker-affiliated release from that point on.
In Berlin, the duo have found themselves part of a rich global community of underground musicians, with Baker's solo efforts and Nadja's work as a band regularly supplemented by collaborators from all corners of the world. Below is a survey of seven works under the Broken Spine Productions banner—though with such a vast catalog, there are admittedly many projects left out, like the krautrock-inspired "trancepunk" of Caudal and the blissfully explosive improvisations of Werl. But this handful of Nadja's notable releases—along with a few of Baker's solo and collaborative works outside of the realm of Nadja—are a good place to start.

Nadja's long been known for their capacity to stretch ideas to their natural conclusions. On this early foray in pure extremity, the duo manage to push the limits of both ambience and distortion. With their primary template of bass, guitar, and drum machine, they make a single hour-long song a work of great consequence. With no lyrics, the listener is left to simply paint a picture with imagination; it feels like birth, death, rebirth, or any other transcendent personal experience.
A collection of covers may seem like an odd pick for inclusion here, but this is more than a simple batch of reworked hits from familiar faces. By giving other people's songs the Nadja treatment, the listener gets an unexpected glimpse at the sounds that are at the core of the duo's identity. While crucial artists like My Bloody Valentine and Codeine are clear inspirations, it's the eerie, misty reworking of Slayer's "Dead Skin Mask" and the blissful haze of A-Ha's "The Sun Always Shines on TV" that stand out most clearly, and offers the most insight into the minds of Baker and Buckareff.
Queller, released in early 2014, is one of Nadja's most formally structured releases, yet it loses none of the massive shoegazey atmosphere the band is known for. Funereal synths lend both beauty and unease to opener "Dark Circles," while the lumbering "Quell" manages to balance groove with drifting atmospheres that swell to monolithic proportions as the song continues, making for an album that is dense and unwaveringly gorgeous. While it's undeniably heavy and huge, this is almost a dream-pop album for the drone-doom obsessives of the world.
Given Baker's roots in drone music, this first chapter in his Drone Compendium series is a natural for inclusion. True to the definition of ambient music provided by its progenitor Brian Eno, this is a record that is equally rewarding to passive and active listeners—although we might lean more towards encouraging an active listen. What begins with simple tonal guitar work becomes something that loops into and through itself in waves of sound, taking on a form that sounds like the swell of a distant orchestra in suspended animation. Neither as straightforward as its title would imply nor as raucous as his work in Nadja, Baker's Pure Drone is a true masterwork of the genre.
On Already Drowning, Baker's tendency towards more song-oriented composition comes to the forefront. This collection of subdued, haunting post-rock still has the shimmering buzz around the edges that has become his trademark, but there is a sparseness that lends itself well to these songs, each with a different singer conjuring images of female water spirits culled from myths around the world. From the delicate voice of now-departed Geneviève Castrée to the ominous and unmistakable intensity of Carla Bozulich, the diversity of collaborators elevates the work and keeps it in constant motion.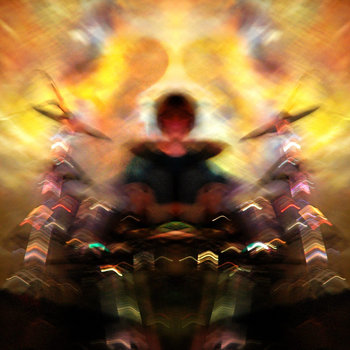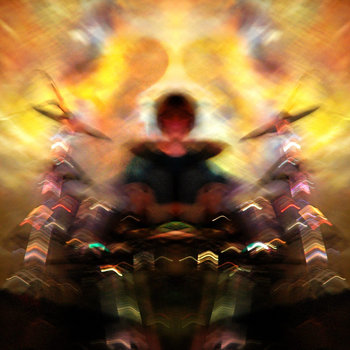 Recorded live with sound processing by Mark Thibideau, the trio of Whisper Room see Baker's guitar work paired with bass guitar from Neil Wiernik and drumming by Jakob Thiesen, musicians from Baker's original hometown of Toronto. The subtlety and emptiness captured in these tracks speaks volumes, with the live percussion serving as a centerpiece around which Baker and Wiernik craft their tones. While maximalist sound is often the domain of Nadja, the spatial awareness here is staggering, making this an exceptional headphone album.