LISTS
When African Country Artists Shaped American Sounds
By Jamal Khadar · June 17, 2023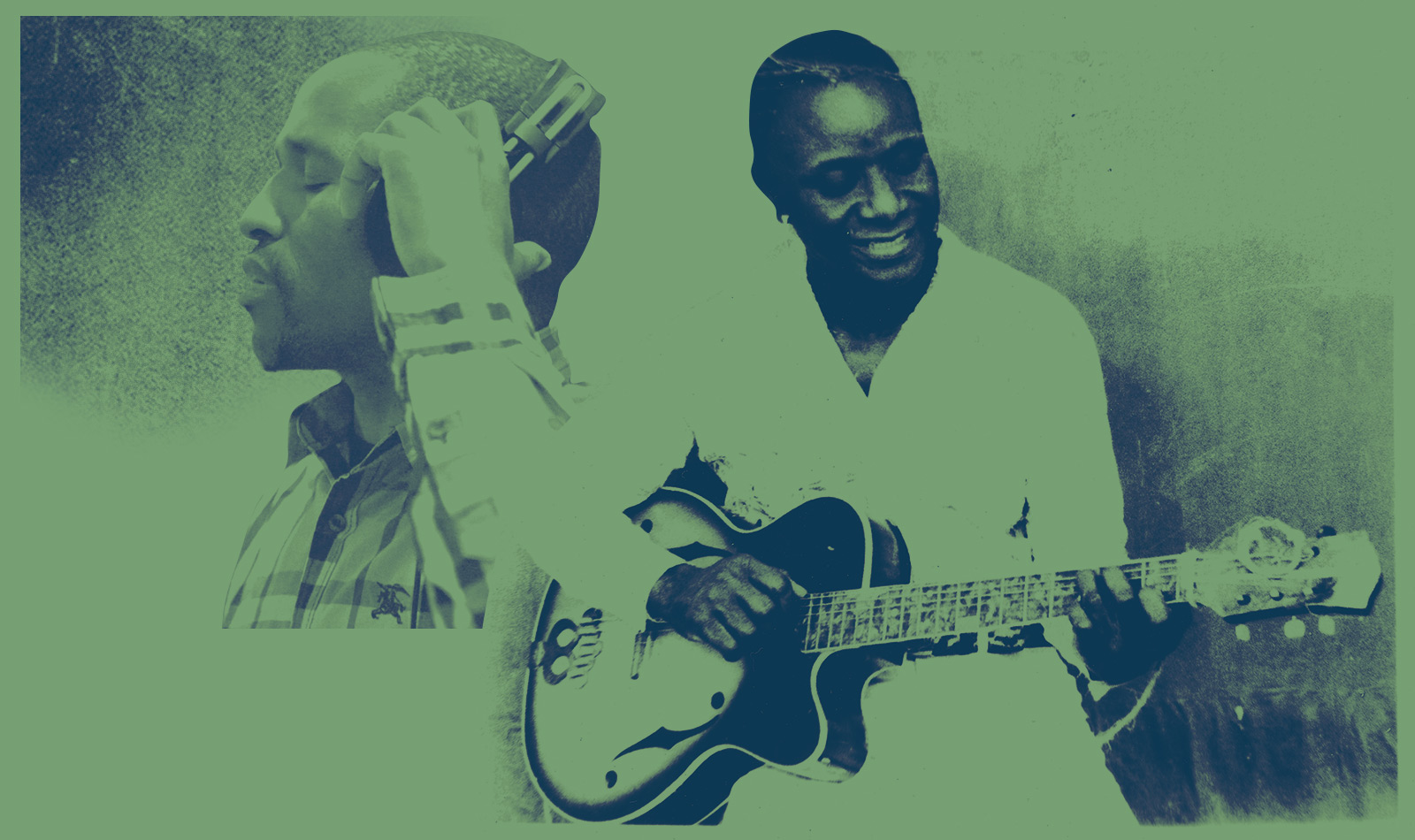 In the Global North we're gradually becoming more aware of the vastness and depth of African country music. This Bandcamp Daily guide from 2019 deftly sketched out the long history of this musical link, with its many unexpected twists and regional variations. Recent compilations such as Bulawayo Blue Yodel, a collection of 1950s country from mostly Southern Africa, have given us a window into its earliest period. And a recent viral Twitter thread seemed to push this hidden strand of musical history into something like mainstream conversation.
With closer engagement come richer, more complex questions. On the Bandcamp page for Bulawayo Blue Yodel, the sole comment from a supporter reads "Jimmie Rodgers must be grinning in his grave." It sparks an intriguing line of thought: Rodgers died before he could see his influence on a generation of African musicians, but across the history of African country music, has any found its way to American artists?
It's clear that country megastars like Dolly Parton or Don Williams have at least been aware of, if not delighted by, their African fan bases. Williams famously released Into Africa in 1998, a DVD recording of two of his concerts in Harare, Zimbabwe. But this kind of fare tends to frame Africans as passionate listeners, rather than contributors. A more interesting path to pursue might be whether Williams was aware of Zimbabwe's significant history with the genre—perhaps he met some local artists or took a record or two back to Nashville for inspiration. Or put differently: Have any African country acts had their music capture the imaginations of American country?
This may seem unlikely. But dig deep enough and you'll find a small but rich trail of covers, collaborations and—the real engine of musical mixes—coincidences, stretching back to the 1960s. These moments come in various shapes and guises. Some are more obvious connections, while others are more subtle or even abstract, and invite us to reconsider tracks or artists in a new way. But taken together, they show us the twisting cross-currents of African country, flowing back across the Atlantic.
This list isn't about legitimizing African music through its impact on America, but finding moments which illustrate the musical interplay across continents and cast African country musicians as creators rather than just consumers. In the process, it hopes to nudge us further down the pathways of African country music, its tensions and delights, with a wealth of under-appreciated music to be found right here on Bandcamp.
---
Merch for this release:
Compact Disc (CD)
George Sibanda was one of many troubadours in 1950s Zimbabwe, but the first to achieve real fame after British ethnomusicologist Hugh Tracey recorded his music for Gallotone Records. Sibanda mixed country, ragtime, marabi jive, and indigenous village songs into a signature new sound, scoring radio hits from South Africa to Kenya.
Sibanda's energetic, layered fingerpicking guitar playing became common practice regionally, even influencing greats like Congolese Jean Bosco Mwenda. But his 1952 song "Guabi Guabi" made its mark globally when Hugh Tracey's sons included it in their Broadway "World Music Revue" Wait A Minim! in the '60s. From there the song, sang in the Ndebele language, became a cult classic and has been covered (mistakenly as "Gwabi Gwabi") by Arlo Guthrie, Jim Kweskin, and perhaps most notably, folk-cowboy legend Ramblin' Jack Elliot, who cut a faithful if playful version in 1964.
Sibanda died just a few years into his career and often went uncredited in covers, as a result his catalog remains largely underappreciated. Two of his most country-tinged tracks are featured on Bulawayo Blue Yodel, but The Legendary George Sibanda, along with its liner notes, provide a more complete view of his work, from "happy-go-lucky" love songs to anti-colonial resistance music. The record also opens us up to Hugh Tracey's vast archives in the region. The Origins of Guitar Music, for example, takes less traveled paths through country's regional spread, mapping its mingling with other foreign and local sounds to inspire music in Zambia's colonial mining towns.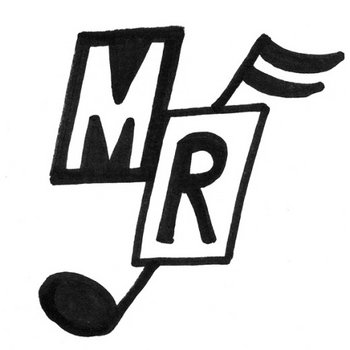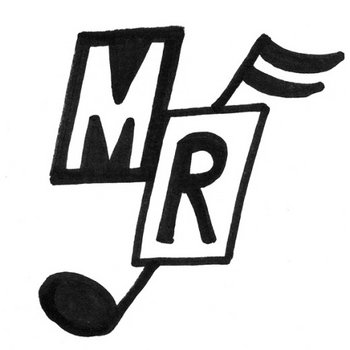 Merch for this release:
Vinyl LP
The Sierra Leonean palmwine music pioneer is seldom thought of as a country and Western musician. His gentle, flowing songs are so idiosyncratic it can feel reductive to talk of influences, but he was heavily influenced by his love of country. Vampire Weekend drew this link into sharp focus on their 2019 track "Rich Man," which sampled Rogie's "Please Go Easy With Me," but interpolated lyrics from Porter Wagoner's '60s country hit "A Satisfied Mind." It's a subtle juxtaposition of African and American country music, and an invitation to take a second look at Rogie's work.
Rogie's love of country is most apparent on The Sounds of S.E. Rogie, with songs like "A Time In My Life" and "I Wish I Was A Cowboy," an ode to singing cowboys, replete with yippee-ki-yay's and the kind of baseline-punctuated guitar strumming that recall early hillbilly hits (in a live TV performance, Rogie said the song was inspired by his love of Jimmie Rodgers). But there are more subtle traces of country elsewhere in his discography, such as recent compilation The Further Sounds of S.E. Rogie, from the storytelling and lilting vocals on "Not When I'm In Town," or cowboy whistling on "My Baby Girl Loves Me So." Rogie is a powerful example of an artist that used just a hint of country to create a distinctive new sound, one that has shaped music across the globe.
King Sunny Ade (featuring Demola Adepoju)
"Ja Fun Mi"
Merch for this release:
Vinyl, Compact Disc (CD)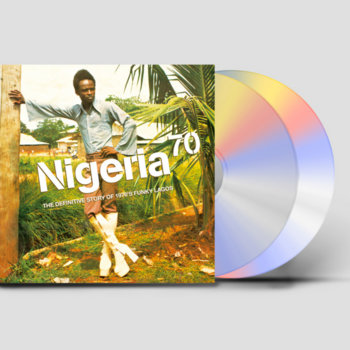 The story goes that after becoming a fan of the Hawaiian steel guitar, Demola Adepoju scoured Lagos' ports to find one. Adepoju's talents were eventually brought to the attention of juju pioneer (and George Jones fan) King Sunny Ade, who invited Adepoju to join the band. The results shaped Nigerian juju music, giving the pedal steel guitar a special place in its sound. Adepoju has an idiosyncratic style of playing; he devised his own tuning and pedal changes, possibly to find a sound closer to traditional Nigerian violin or goje. His striking riffs had global influence via Ade's 1982 Juju Music album, but he also provided flourishes to probably the most high-profile example of a transatlantic country collaboration, Paul Simon's song "Graceland."
We tend not to think of "Graceland" as country, but its famous jangly guitar riff and galloping drums were both made by South African musicians interpreting American country sounds. Adepoja was invited to play pedal steel over the top, before country music's The Everly Brothers laid down some harmonies: "world music" with a country soul.
Adepoju only released one, now notoriously difficult to acquire, solo effort in 1985, a funk EP shout through with wobbly pedal steel. But you can hear his floating licks on King Sunny Ade and His African Beats' "Jah Fun Mi," where he's given nearly a full minute to shine.
Dusty & Stones
Dusty & Stones have been a critical spark for the rising global interest in African country music, their sentimental ballads traveling largely by word of mouth. If you've heard about the contemporary duo from Eswatini, you'll likely know that they took home Best New Duo at the 2017 International Country Music Festival in Texas. However, less well known is that while in the US the cousins were invited to the studio of country hitmaker and producer Robert Ellis Orral who'd taken to their music. At the famed Rukkus Room in Nashville they recorded a number of tracks backed by a seasoned Nashville band, in what is perhaps the clearest instance of a country collaboration between African and American artists.
We're used to hearing the duo sing over a more stripped down sound, but here they're backed by a lush and loud Nashville studio band—still, their talent and local charm shine through. "Common Guy" was recorded in Nashville, while "Mbali Lenhle" was recorded in the pair's home country but sent to accomplished fiddle player Jimmy Mattingly, long-time member of Garth Brooks' band, after they met. The Rukkus Room sessions were captured by filmmaker Jesse Rudoy in a yet to be released Dusty & Stones documentary, which features a score by country-adjacent guitar virtuoso Yasmin Williams.
One of the more curious incidents in American-African country music exchanges involves Nashville Sound crooner Jim Reeves's immersion into Afrikaner music. He toured South Africa in the early '60s, having been made aware of his popularity and the fondness for country or sentimental "tranentrekkers" (tearjerks) amongst an Afrikaans audience. Reeves was positioned as sympathetic to Afrikaner Nationalist ideas, even recording an album in Afrikaans (and starring in a bizarre big screen musical about the 1880 Kimberley diamond rush in Northern Cape). But some of the songs he covered have more complex and anti-establishment roots in South Africa, including those by David De Lange.
De Lange, a miner who sang "boeren muziek," was one of the most popular artists of the 1930s, but was shunned by conservative authorities and radio stations for falling outside the strict parameters of decency created to foster Afrikaner nationalist identity. He sang about partying, booze, women, and spoke of his Jewish ancestry just as openly as his music embraced influences of Malay choir and Marabi jazz traditions. He was largely forgotten after death, but this new collection shines a light on his work, which set the scene for many Afrikaans country singers that followed in his footsteps.