LISTS
A Guide to John Morales, Disco Mix Pioneer
By Andy Thomas · July 15, 2021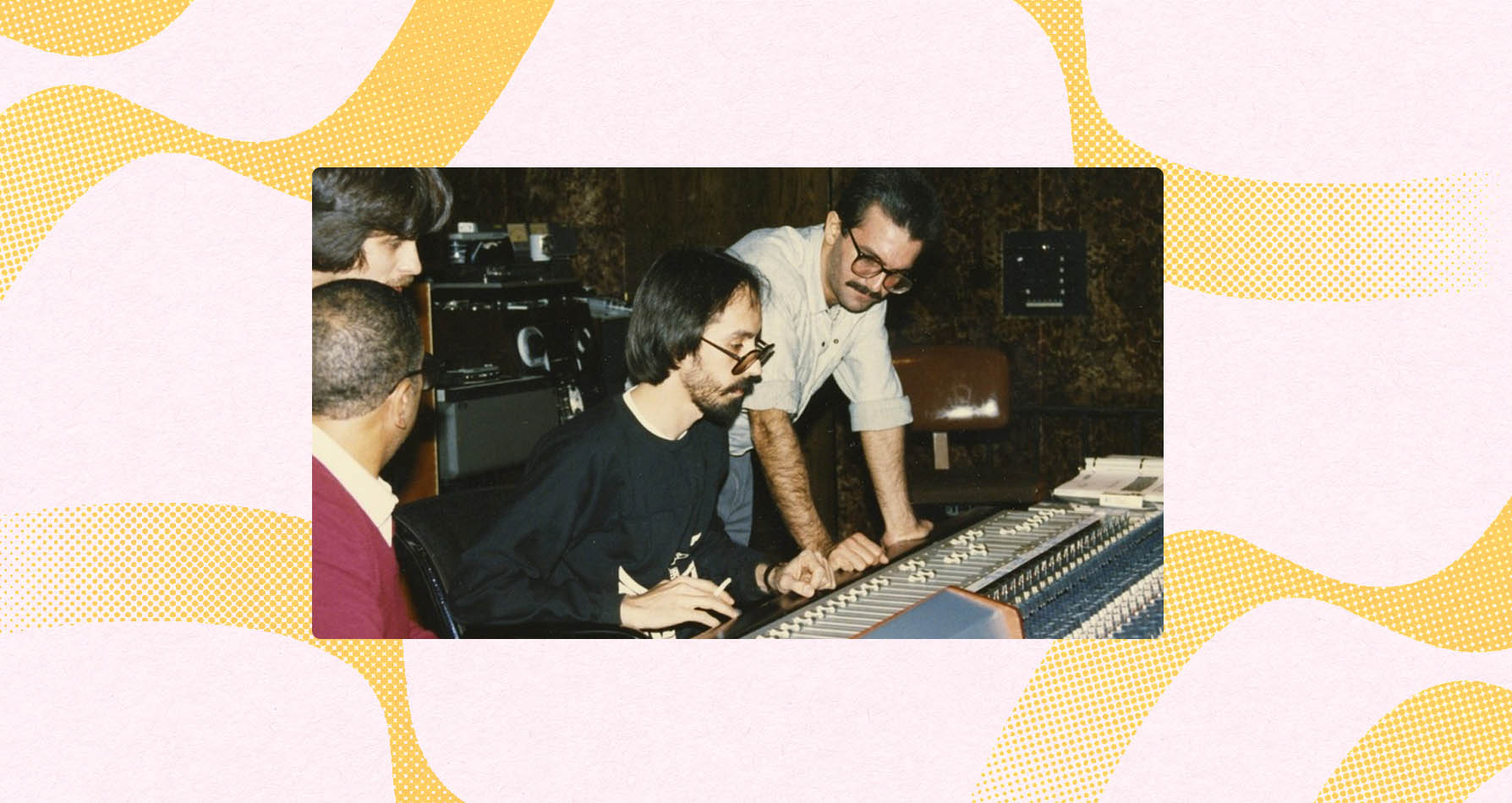 You might not know the name John Morales, but if you've been anywhere near a dance floor since the early '80s, you will certainly have been affected by his brilliance in the studio. Both on his own as well as with his production partner Sergio Munzibai under the name M+M, the New York artist has created mixes for everyone from cult disco acts like The Fantastic Aleems and Class Action to pop acts such as The Thompson Twins and even The Rolling Stones. He gained the admiration of lions in the field like Patrick Adams, who once said, "John Morales was one of the early pioneers who loved music, understood his craft and had respect for the creative work from which his mixes were derived."
Back in 2009, when the history of disco was being reassessed thanks to books like Tim Lawrence's Love Saves The Day: A History of American Dance Culture, 1970-1979, the BBE label released a compilation of M+M mixes many of which, at the time of release, were uncredited. Nevertheless, the collection kicked off a creative renaissance for Morales, who has since released three more volumes of extended mixes of disco classics and underground gems.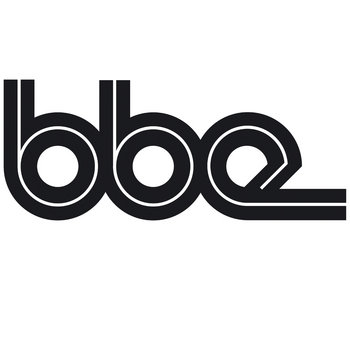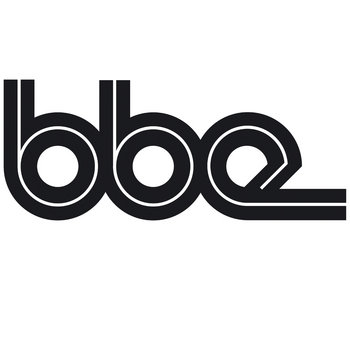 Merch for this release:
Compact Disc (CD), 2 x Vinyl LP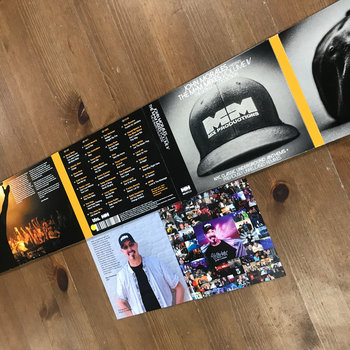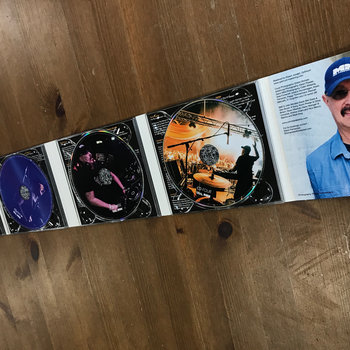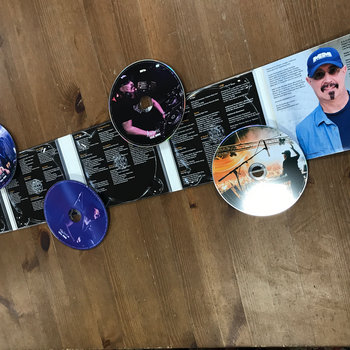 Morales caught the music bug early. Born in the Bronx in 1954 by the time he was 11 years old, he'd persuaded his local record store to give him a part-time job. "The owner Sam offered me a job after school and as payment they would give me ten 45s," he explains.  He got his first opportunity to play records for an audience when his dad and grandfather opened a bar in Jersey City, and was soon playing in small bars and basements around his neighborhood.
With his record collection growing, Morales began to get gigs in Manhattan, where he would form relationships with other voracious music lovers. "I used to go into Manhattan to meet all the other DJs like François Kevorkian, Ray 'Pinky' Velazquez, Jay Negron, and go around the record labels like West End, Prelude, and Fantasy looking for promos," he recalls.
This was the early days of disco, and the extended 12" remix was still in its infancy. Using rudimentary equipment, Morales was amongst a handful of DJs who started to make their own extended edits. "I still have the original of the first ever DJ mix I did, and that was Eddie Kendricks' 'Date With The Rain'," he says. "I started my mixes by using the pause button on a Teac cassette deck, before graduating to a Sony TC-10 ¼" reel-to-reel. The great thing about this unit was that it had these little effects, like echoes and delays."
In time, one studio became synonymous with the DJ disco mix. Owned by mastering engineer Frank Trimarco, Sunshine Sound at 1650 Broadway was the go-to studio for disco labels who wanted to get their promo acetates cut. "They were housed in a building with lots of different music companies," recalls Morales. "Patrick Adams had an office there, as did Greg Carmichael and his Red Greg label; Randy Muller of Brass Construction was there, too. So you had all these different people, and we were all going to the building to get promos. It didn't take us long to figure out that they could cut the acetates of our mixes, too."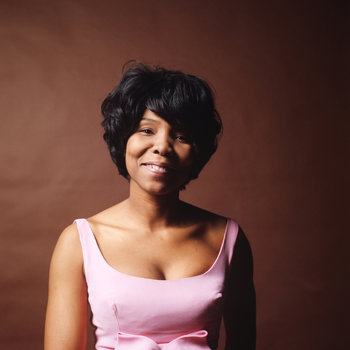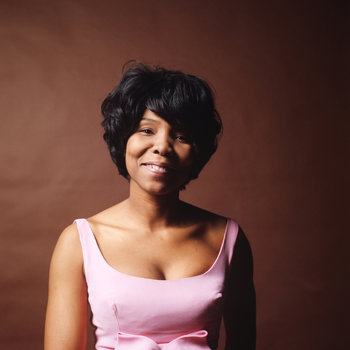 Sensing a business opportunity, Frank Trimarco approached Morales with an idea. "He said he could sell my mixes, and he would give me a dollar for each one he sold," recalls Morales. "So as well as getting my acetate cut to play in the clubs, I was now making a little bit of money. That encouraged me to make more of them."  What became known as the Sunshine Plates, sold to other DJs through specialist stores like Downstairs Records, included reconstructions by Morales and other early disco mix pioneers like François Kevorkian and Walter Gibbons.
So impressed was Trimarco by Morales' editing skills that he suggested an introduction. "Greg Carmichael was coming up to Sunshine to get his acetates cut and Frank told him, 'There's this guy called John Morales who's doing all these disco edits that the DJs are playing. Why don't you get him to remix one of your records,'" remembers Morales. "This was my first visit to a recording studio, so I was really excited. I went down and there was Jocelyn Brown doing 'I'm Caught Up (In A One Night Love Affair)."
The all-time disco classic by Inner Life, written and arranged by Patrick Adams, was followed by a raft of other mixes for Carmichael for releases on Red Greg as well as other labels like Prelude and Salsoul, among the classics like "Dance and Shake Your Tambourine" for Universal Robot Band, and the self titled Logg LP with singer Leroy Burgess. "I made it a point to always be there every time Greg and Patrick were in the studio," says Morales.
So why was his name left off many of the sessions he mixed? "You have to remember that in the infancy of this whole thing, nobody really understood what the DJ mix was," says Morales. "There were only a few people besides the godfather Tom Moulton who were doing this, like Jim Burgess, Walter Gibbons, Tom Savarese. They were the trailblazers for this whole art form. Then came people like me, Francois, Jellybean, Larry Levan, Shep Pettibone, and Tee Scott. So it was only later when the mixer started to really become recognized."
On other records, like the self-titled LP from Carmichael and Patrick Adams' avant disco group, Morales worked alongside engineer Bob Blank at his famous Blank Studios. "Back in the day the engineer was the most important person in making the record sound the way they did," says Morales. "But I don't think Bob got the credit he deserves. I learned a lot from Bob, watching the way he worked until I knew how to operate all the machines to get the sound I wanted."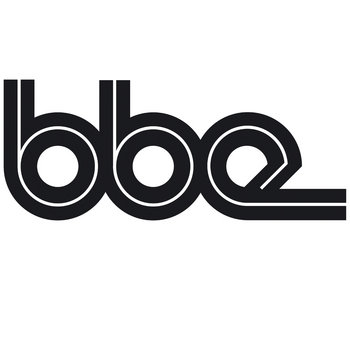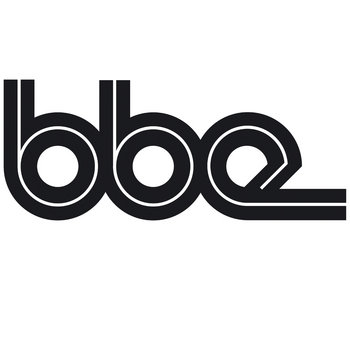 Merch for this release:
Compact Disc (CD), 2 x Vinyl LP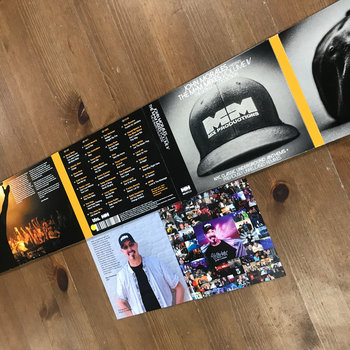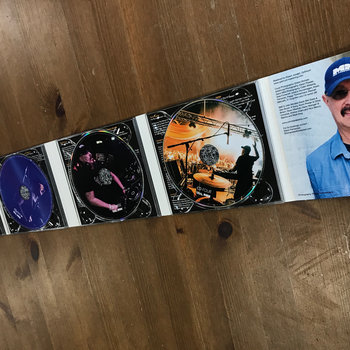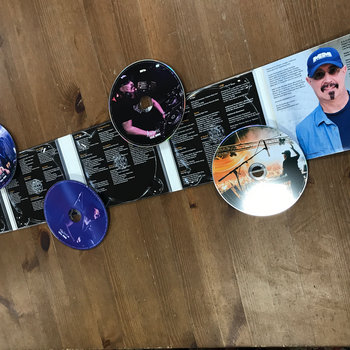 One day at the radio station WBLS, where Morales was promoting Inner Life's record, he met the man who would become his studio partner. "Sergio (Munzibai) was Frankie Crocker's program assistant, and they were just starting to do the radio DJ mixes on the Friday Night Dance Party," says Morales. "One day he said, 'Salsoul called me and asked if I wanted to remix a record. I really don't know what to do—can you help me?' That record turned out to be Instant Funk's 'No Stopping That Rockin'."
Recorded at Blank Studios, that record would lead to the first of their famous M+M mixes. "Bob was working on Class Action's 'Weekend,' and he said, 'Why don't you guys do a mix' and it just built up from there," says Morales.  "Those were great years. We were in the studio every day. And then we started doing stuff for Motown and for artists from Harold Faltermeyer to The Rolling Stones so it was really non-stop."
A collection of those early M+M mixes were released by BBE in 2009 to coincide with a return to studio work for Morales after years away. To date, there have been four volumes of M+M mixes beginning with unreleased versions from back in the '80s to new edits by Morales from his studio in New York. Here, we asked him to pick out some of his favorites.
Merch for this release:
Compact Disc (CD), 2 x Vinyl LP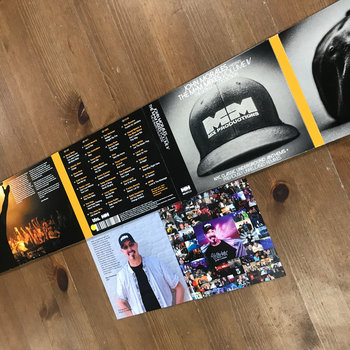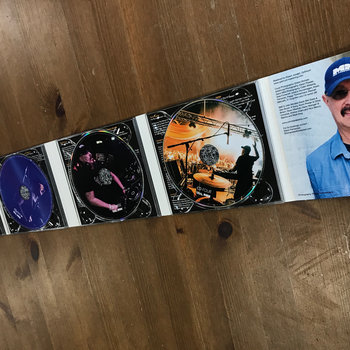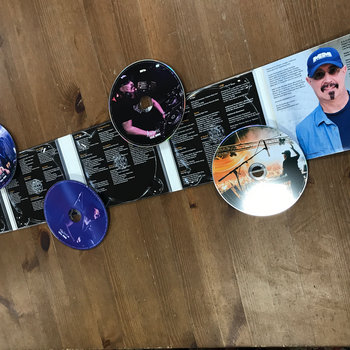 Originally released in 1973 as the first single from Barry White's LP I've Got So Much to Give, the brooding soul of 'I'm Gonna Love You Just a Little More Baby' was already stacked full of emotion before Morales took the recording into his M+M studios. What emerged from that session was one the great mixes in his oeuvre, a 10-minute soul epic full of Morales's trademark powerful Latin percussion, cymbal crashes, string stabs, and dubby effects.
Merch for this release:
Compact Disc (CD), 2 x Vinyl LP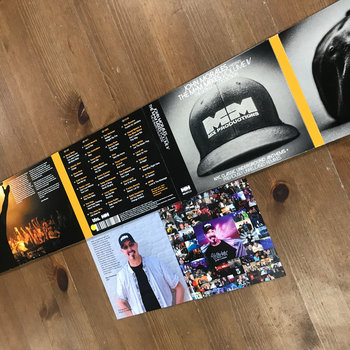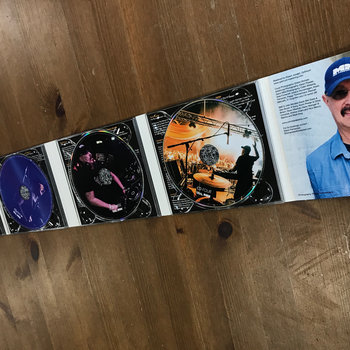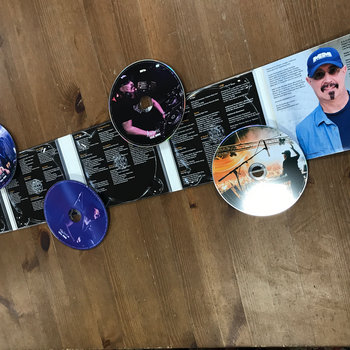 The opening track off Diana Ross's The Boss from 1979, "No One Gets the Prize" has saved many a DJ from losing their hold on the dance floor. Morales' M+M mix is a master class in how to take an overplayed classic and turn it into something new. "I guess that just comes down to my experience and clarity in what I want to accomplish," says Morales. One of the most euphoric intros in disco is turned up to the max before the original is taken to even greater heights, sweeping and swirling over 10 ecstatic minutes.
Merch for this release:
Compact Disc (CD), 2 x Vinyl LP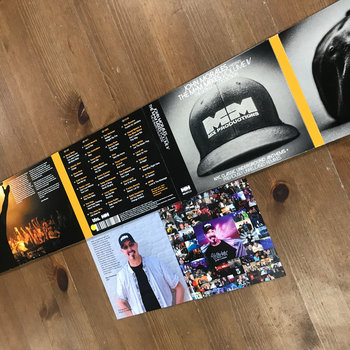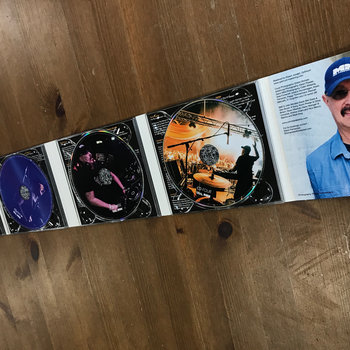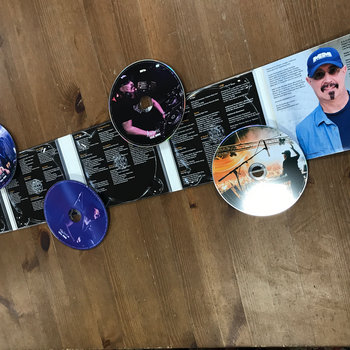 John Morales first mixed the music of the great Teddy Pendergrass on one of his famous medleys for Sunshine. "The day that Teddy was in the car accident [in 1982 that left him paralyzed], Frankie Crocker called me and said 'could you build together a Teddy medley'," Morales recalls. "I did an hour long medley and it got played the next day [on WBLS] as a tribute." Ten years since we lost one of  disco's great male voices, BBE are set to release a collection of Morales' Pendergrass mixes including this gem from 1979. "I have always been in love with the power of his voice so this is a great honor," says Morales.
Merch for this release:
Compact Disc (CD), 2 x Vinyl LP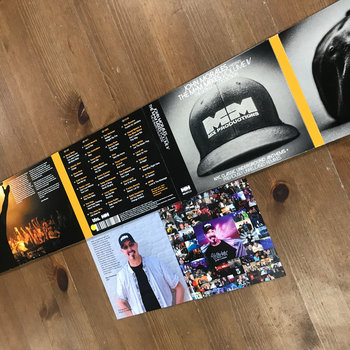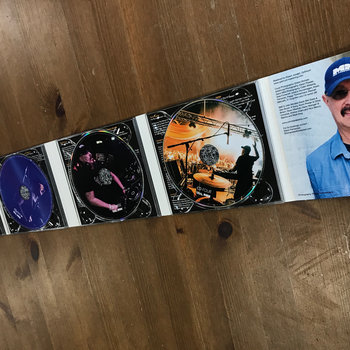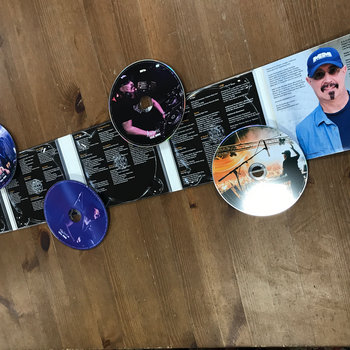 As Morales explains, "This all time disco classic was something of a sleeper track until Danny Krivit did his now famous edit, taking the back end of the song and making it the focal point." There have been many subsequent edits, but none of them could touch the legendary Krivit rework until Morales worked his magic. It was an edit John felt "honored to mix, giving it a more refined and dynamic sound and extension."
Merch for this release:
Compact Disc (CD), 2 x Vinyl LP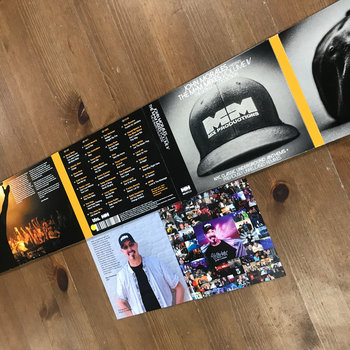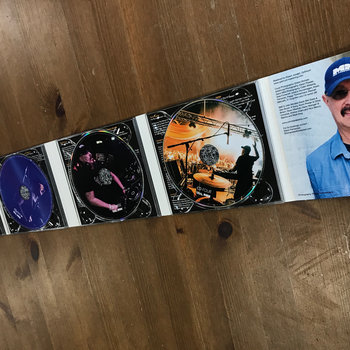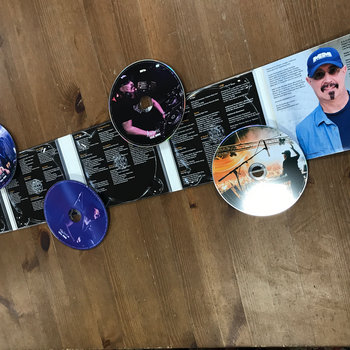 Released on Motown in 1975, David Ruffin's mid tempo soul gem "Walk Away From Love" was revived in the early '80s at clubs like The Saint in New York, where it became a staple of the morning music or "Sleaze" sets—sweet and sultry records to bring the dancers slowly down from the peak of the night. The original 7" packed all its soul into three perfect minutes. But for Morales's M+M, mix he nearly tripled that. "I took so much flack from the real hard core old school purists," Morales says. "I asked one of these guys what it was it that he didn't like. And he said, 'Well I haven't heard it yet'. So that says it all."
Merch for this release:
2 x Vinyl LP, Compact Disc (CD)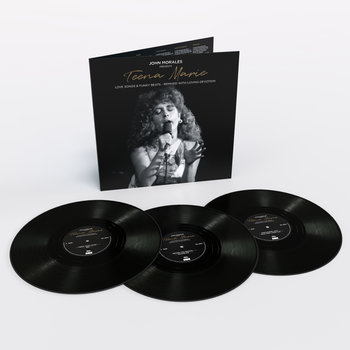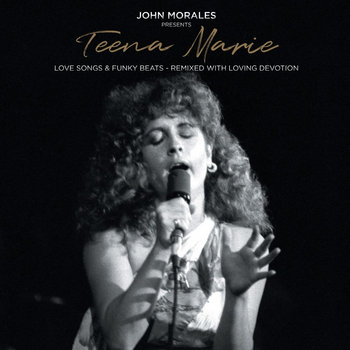 "I think Teena is somewhat underrated, and people don't really know much about her," says Morales of this new collection of mixes from the incredible singer, songwriter, keyboard player, producer, and arranger who passed away in 2010. "These mixes are a lot closer to the original recordings than other M+M stuff," Morales says, adding that the album was 10 years in the making. "I started this project when Teena was still alive and she didn't want her music to be made something it wasn't. So I was very careful to make it true to the original, but to also make it a powerful M+M mix."