LISTS
A Guide to Anthony Braxton's Robust Jazz Discography on Bandcamp
By Seth Colter Walls · February 28, 2018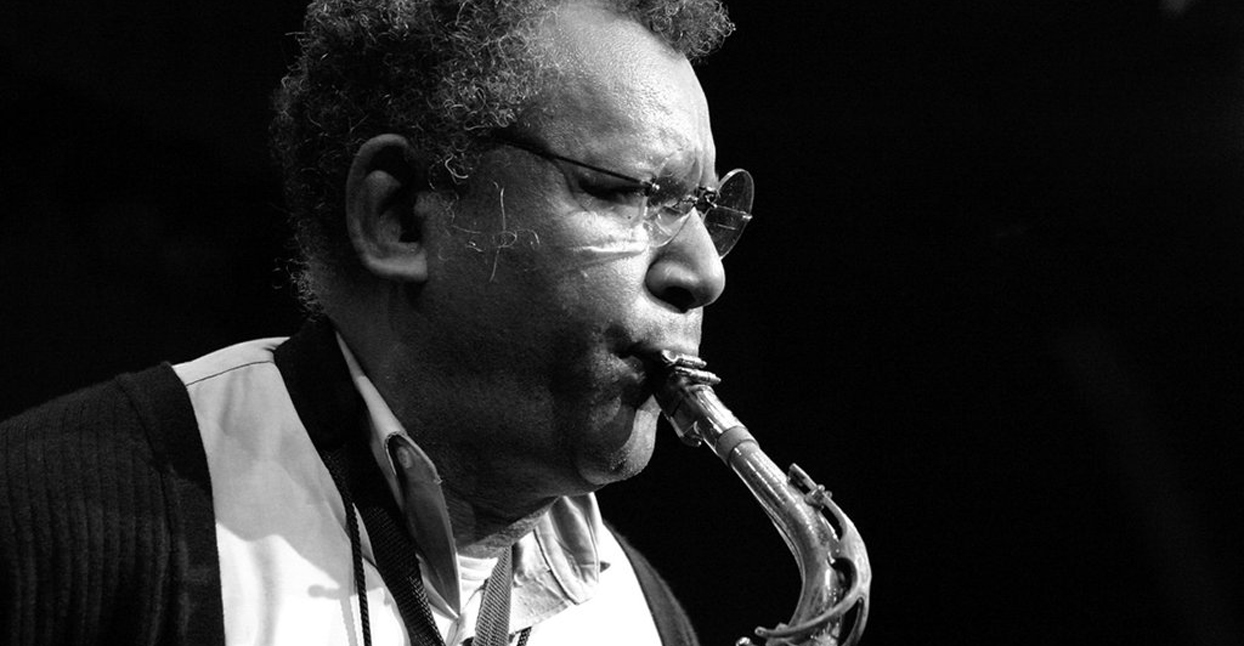 When it comes to Anthony Braxton's stupefyingly large discography, the major shock isn't that he eventually found it necessary to start his own label. In retrospect, the surprise is that this development didn't take place until the composer and multi-instrumentalist was almost 30 years deep into a masterfully inventive career.
The delay was partly due to Braxton's brief tenure on a major label distributed imprint. After emerging—in the late 1960s, as part of the first wave of artists to come from the Chicago-based Association for the Advancement of Creative Musicians (or AACM)—Braxton's profile quickly went international.
A collaborative group in which he played took Paris by storm in 1969. A year later, he performed a riveting solo saxophone set at Carnegie Recital Hall. Not long after that, Braxton's original albums—often full of fiery solo-saxophone riffing, re-conceptualized bebop riffs, and ambitious big-band charts—started appearing on the Arista label. The incredibly varied set, Creative Orchestra Music 1976, featured blasts of synthesizer, Braxton's take on a Sousa-style march, and a piece partly inspired by jazz icon Duke Ellington.
As that range suggests, the composer and saxophonist was never interested in only dealing with the lineage of past jazz masters. Braxton wanted to synthesize languages, and over the years, his music has referred to artists as different as Philip Glass and Karlheinz Stockhausen (like Stockhausen, Braxton wrote a piece for four orchestras; it was released by Arista in truncated form in 1978.)
Yet Braxton's work with jazz performance—including his ferocious improvisational capabilities on multiple reed instruments—made it difficult for gatekeepers to think of him as an important thinker in the world of classical music. This form of discrimination, not at all unfamiliar to other black composers who have also worked in jazz, proved persistent.
In Forces in Motion, Graham Lock's essential 1988 book of interviews with the artist, Braxton discussed his desire to document his personal approach to bebop, and his simultaneous fear that doing so would make it even more likely that people would think of him as a jazz musician and nothing else.
"I can't get my orchestra music out, I can't even get my chamber music out," Braxton told Lock. "One would not have to be a philosopher to understand that if a record company can get you playing 'How High the Moon' rather than 'Composition 116,' they'll ask for 'How High the Moon.' So I decided not to do too many bebop records…"
Braxton no longer has to be so calculating; he's now established his own pipeline for releases. Happily, this era of self-distribution has coincided with a particularly fertile creative period—one that often finds him switching between grandly experimental operas and small-group improvisations, and also debuting new compositional systems. (In yet another sign of his unflagging creativity, Braxton also continues to toss a few albums to other companies.)
His first independent label, simply named Braxton House, debuted in 1996. It used grant money tied to the composer's 1994 MacArthur "Genius" award to make the first complete recording of a Braxton opera, Trillium R (subtitled "Shala Fears for the Poor"). After going dormant for a time, in the early 2000s, the label—now dubbed New Braxton House—sprang back to life in 2011. Since then, the organization has added more box sets and digital-only albums to the artist's independent production schedule.
The latest New Braxton House release is a look back at one of Braxton's bebop projects, but it's not a nostalgia trip. Titled Sextet (Parker) 1993, this exhaustive 11-CD set expands—or rather, blows away—the previously released two-CD version known as Anthony Braxton's Charlie Parker Project (first issued by the Hat Hut label in 1995). The core group, on most of the CDs, includes the firebrand Dutch pianist Misha Mengelberg, brass specialist Paul Smoker, additional saxophonist Ari Brown, bassist Joe Fonda, and famed drummer Pheeroan akLaff.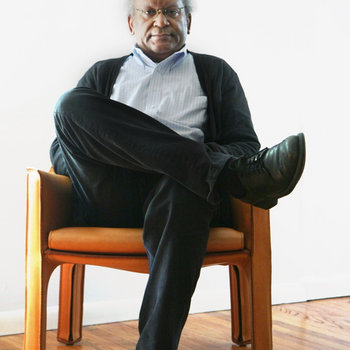 .
00:10 / 00:58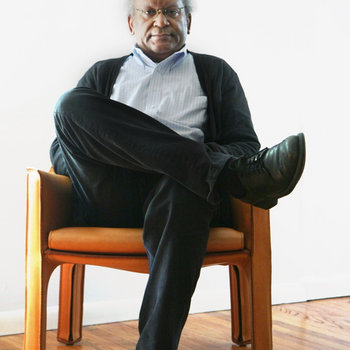 Those unfamiliar with Braxton's habit of releasing massive box sets may blanche at the prospect of navigating 11-plus hours of material. But his impulse to document a band's complete range of thinking, on a single patch of repertoire, is warranted. Listeners need not think of the track listing as a homework assignment that needs to be read sequentially. Dip in and out, at random, and what you get instead is a rich variety of experiences. (Braxton often calls his ideal listeners "friendly experiencers," a gently warm term of endearment.) What you have is simply lots of paths for potential enjoyment.
The release features different takes—often, many takes—on tunes of Parker's (like "Confirmation"), as well as those of his associates (like Neal Hefti's "Repetition"). As Braxton scholar Stuart Broomer writes in the set's liner notes, the versions of "A Night in Tunisia" seem to become "increasingly exotic." The set also holds another double-album of material not at all covered in the original Hat Hut release. The newly issued recording of Parker's "Another Hair-Do"—on disc four, track two—contains a righteously burning, verging-on-gutbucket Braxton alto sax solo. There's also a covert Quintet album embedded here—on the takes where Brown lays out, and Braxton is the only reed player.
Some of the cuts not included on the original release are ballads beloved by Parker and other bop-influenced stars of the period. On a new-to-us take of the Johnny Mercer/David Raskin tune "Laura" (disc two, track three), Braxton starts out with some gorgeous legato playing, perhaps ideal for the soundtrack of a vintage noir film.
Gradually, his intonation turns bitter on select notes—suggesting the influence of Ornette Coleman's style. As the phrases start to lengthen, Braxton's unique, headlong rhythmic energy finds a place to express itself. The closing minutes find Braxton and Mengelberg pulling the melody apart until it nearly disintegrates. (Though it never does, fully.) The performance traces a trajectory of experimental styles—from the '40s to the '90s—in under nine minutes. And it's completely spellbinding.
When Braxton departs from traditional bebop practice, he's not thumbing his nose at the past—but reminding listeners of the oft-forgotten reality that beboppers were the experimentalists of their day. Braxton himself has also helped to move along the dynamics of black creativity. The most recent New Braxton House titles—whether physical box sets or digital one-offs—have filled in some of the gaps in his career.
Rare, early symphonic works—like the dreamy, drone-like piece "Composition No. 24"—can only be found on the label's slate of offerings. The set also contains Braxton's recent turn toward choral music, an apparent byproduct of some of his operatic work. (About those operas: they are deeply strange—and deeply rewarding, too.)
.
00:10 / 00:58
The pay-what-you-wish sampler albums that the label has put together give you only a fractional sense of what living with this diversity of musical work actually feels like. A Braxton binge isn't best experienced in a one-hour duration. Think of the prospect as more like a weekend, or even a week-long trip to a sonic theme park like no other. You can spend an afternoon visiting a three-orchestra piece that plays music from Braxton's "Ghost Trance Music" late-'90s period. And then scurry off to a boisterous improvising-orchestra set from this decade, featuring rising-star players like trumpeter Nate Wooley.
A more intimate trio recording between Braxton and his one-time students—the avant-guitar titan Mary Halvorson and the vibrant brass experimenter Taylor Ho Bynum—is a good way to whet your appetite for more music in his electronically-aided Diamond Curtain Wall Music system. (The four hours of DCWM music Braxton made with vocalist Kyoko Kitamura—housed in this box—is some of his most mystically transporting, ever.)
Though if the scope of all this seems just slightly intimidating, remember that Braxton had a similar experience when first encountering Charlie Parker's music, on the album Bird on 52nd Street. Appropriately, the liner notes for Sextet (Parker) 1993 quote a bit of the saxophonist's memory of that transformative event, as related to Lock:
"It frightened me, and it was the most exciting music I'd ever heard, and it was also talking about partials that I could not, as a young man, understand exactly," the liner notes say. "Charlie Parker solidified all of the language dynamics that took place in his time period and, like Louis Armstrong before him, his language would express the […] brilliance of the era and all the people who had worked to solidify bebop."
-Seth Colter Walls