LISTS
Revisiting the Sound of '90s Ambient
By Andy Beta · April 13, 2021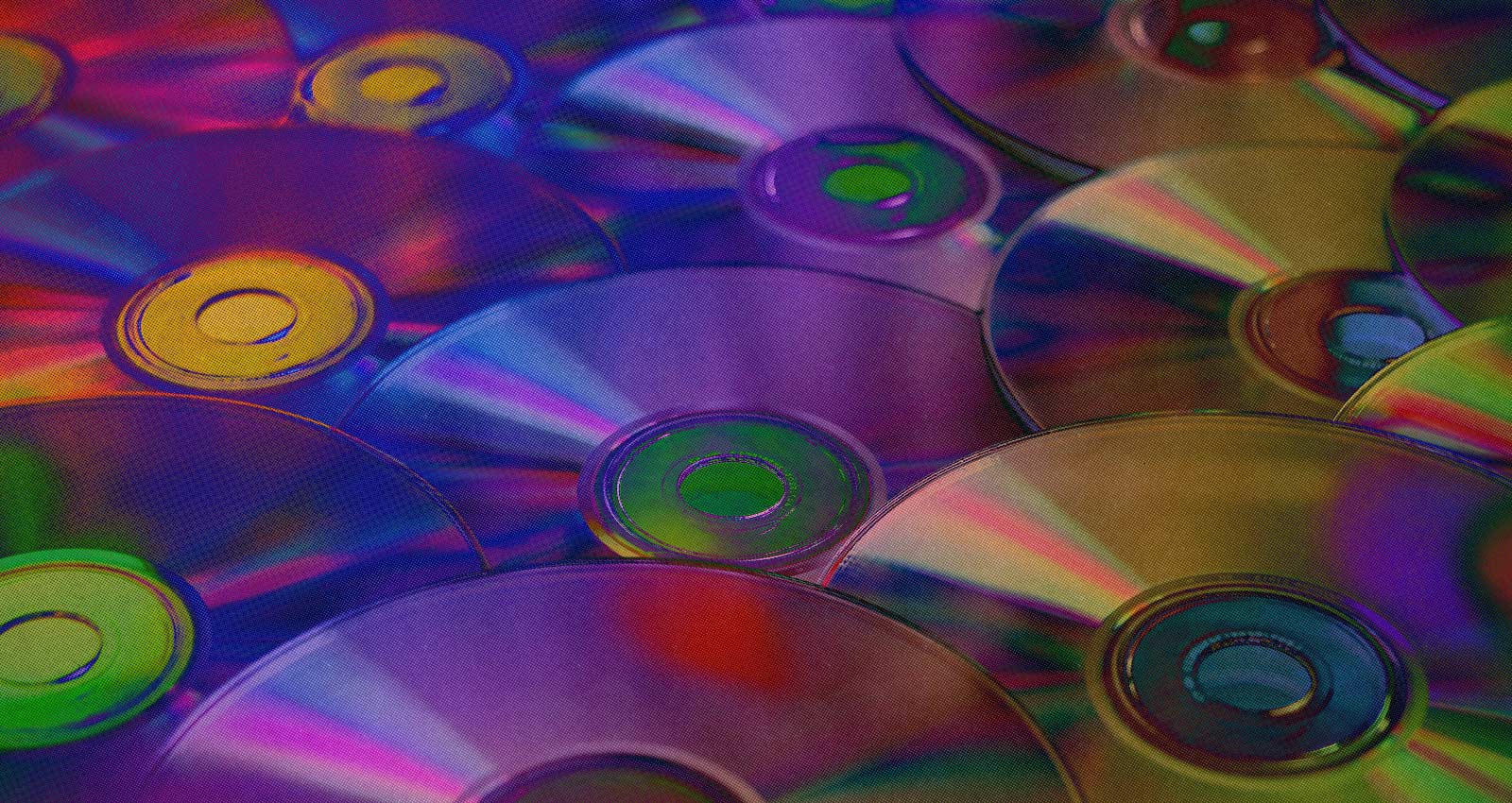 In 1993, NASA, the Russian Federal Space Agency (RKA), Japan's Aerospace Exploration Agency (JAXA), the European Space Agency (ESA), and the Canadian Space Agency (CSA) all finally agreed to a treaty to launch the International Space Station. It would be another five years before construction began and the first long-term residents finally floated aboard the ISS in the year 2000.
If only these countries had taken a look at the burgeoning underground electronic music scene, which was already launching kids into zero-gravity deep space as early as the summer of 1992. That's when The Orb played chess on Top of the Pops as their epochal single "Blue Room" floated up the charts. These were mental trips, starting with Warp's 1992 landmark Artificial Intelligence compilation (featuring a spliff-smoking cyborg), which introduced a new generation of producers who had become enamored with house, acid, and techno. These artists soon began to push into unplumbed regions of the music, exploring the spongy, diaphanous space in between all those 808s and 303s. Early practitioners like the KLF, the Orb, Pete Namlook, Mixmaster Morris, and the like, began to offer up alternative sounds for those coming down from a loud, pounding night out—places to cool off, come back down to earth, and well…"chill out."
The concept of the chill-out room might have been idealistic and utopian rather than a fully-realized space, though. "They never really seemed to have succeeded as an actual club's chill out-room," Jamie Tiller says, speaking about the music featured on Virtual Dreams: Ambient Explorations In The House & Techno Age, 1993​-​1997, a compilation on his label Music from Memory. "The music was always leaking from the main room. Or the chill-out room was just filled with people who were simply too high, trying to sober up or looking for somewhere to pass out. It seemed to work better as a pre- or post-club experience at home."
Whether it was in your living room or in a loud club, ambient electronic music served as a gateway for listeners hesitant to go out clubbing. "I was an indie kid, and I got into electronic music via this scene, as going out to clubs was not really my thing," DJ Ivan Smagghe says via email. "Then the first raves happened in France, and there were always some chill-out or alternative room. I got started DJing in those, actually." Some of the tracks he recalled from his days in the chill-out rooms on the continent and from working as a record store clerk informed his recent compilation, IDMEMO – A Future Of Nostalgia, compiled with fellow DJ (and Offen Music head) Vladimir Ivkovic.
Tim Humphrey recently started the reissue label re:discovery records to revive this particular era of electronic music, while also admitting to a love for chill-out rooms. "I grew up with '90s ambient, and that style and period of music is near and dear to me," he says. "It takes you away to another place, like reading a great sci-fi book. It's mysterious and futuristic, you can escape from whatever is going on in your life. The music makes you dream." So far, his label has reissued astoundingly great early works from the likes of American practitioners like David Moufang and Taylor Deupree, with upcoming reissues of long-revered releases from A Positive Life and Adham Shaikh.
Regional varietals of ambient electronic from that era have also recently resurfaced. And beyond the trappings of the chill-out room, a few dedicated diggers have revealed the early '90s on through the early '00s to be a particularly fertile time of exploration. Matthew Xue, who runs the Australian record label A Colourful Storm and DJs/compiles as Moopie, found himself particularly enamored with tracks from this time period that "were often the 'delicate' outliers on an album or CD compilation that contained heavier or denser tracks," he says. "Bayu and I looked for songs that we felt had some romantic, desirous, and longing sensibilities to it." The end result is the dreamy Still in My Arms. With the heavier drums absent, these dreamier elements were allowed to float up to the surface.
Similarly, Justin Cantrell, another Australian who runs the Daisart label, found a curious realm culled from otherwise forgotten and out-of-print tapes, records, CD-Rs, and the like, exploring his country's relatively isolated take on ambient electronic music with the Wound Without a Tear compilation. "I'm fascinated by ephemera as a memory enhancer," he says. "The longer we live, the more prone we are to forget. These minor things from our lives that bring us back to a time and a place often push us closer to each other—sometimes almost touching." Even adrift in the imaginary space of such ambient electronic atmospheres, the warmth of such music still shines through.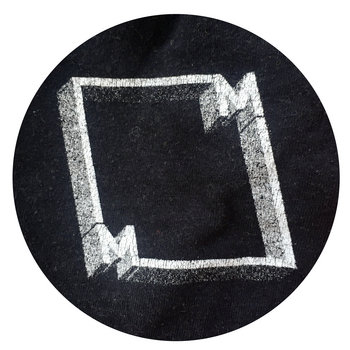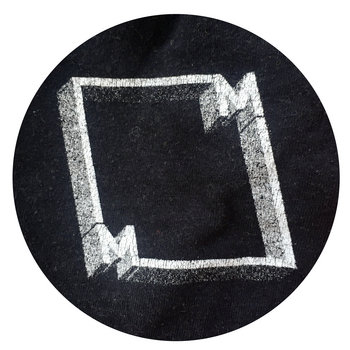 "I'm still finding lots of amazing music," Jamie Tiller says of the early-to-mid-'90s ambient electronic music that comprises the recent compilation Virtual Dreams. "It feels quite endless to be honest." This meticulously curated compilation touches on some of the true heavyweights of the era, from the likes of Global Communication (via a side project) and LFO, to Richard H. Kirk and David Moufang. Look closely and you'll also see early efforts from the likes of Taylor Deupree (as Human Mesh Dance) and Roman Flügel's The Primitive Painter. But the set also looks to obscure B-sides and Jonah Sharp's first track as Spacetime Continuum.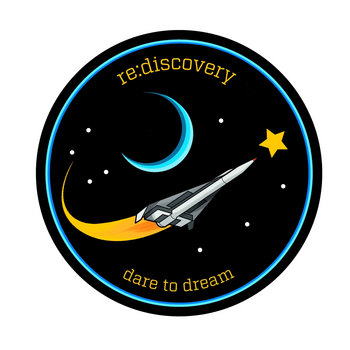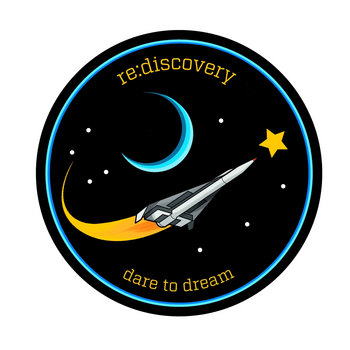 Merch for this release:
2 x Vinyl LP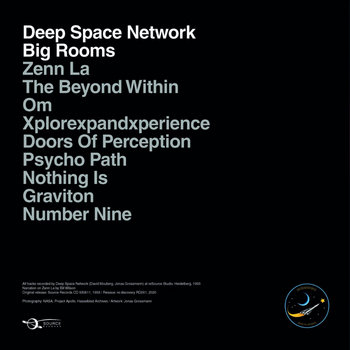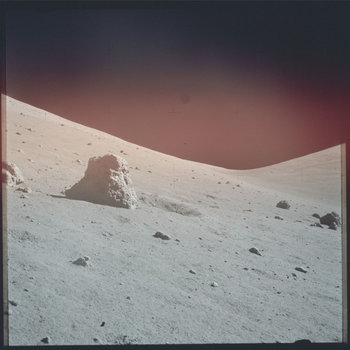 Tim Humphrey inaugurated his reissue label re:discovery records with this heady, long out-of-print David Moufang collaboration with Jonas Grossmann as Deep Space Network: "I told David Moufang many years ago if I ever had a label I would love to put it on vinyl. It was the perfect blend of all the styles. No limits. Free form electronic music that was almost spacey jazz to me." Traces of acid, techno, and IDM showcase Moufang's full range, adding just enough atmosphere and mood to make for a psychedelic journey that—as this vinyl reissue proves—has stood the test of time.
One of the best groups to work in the ambient electronic idiom, Sun Electric's legacy has been overshadowed somewhat by its members' future endeavors (see Max Loderbauer's duo with Ricardo Vilallobos and Thomas Fehlmann's long tenure in the Orb). But on this live set from 1994, Loderbauer and Tom Thiel (with Fehlmann credited as "Global Energy Consultant") go into deep exploratory mode. The set oozes and sparkles like liquid gold across its three immersive tracks.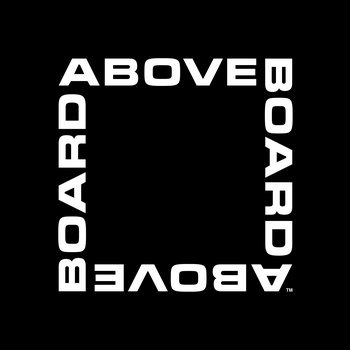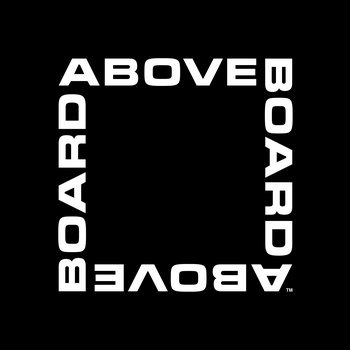 Merch for this release:
2 x Vinyl LP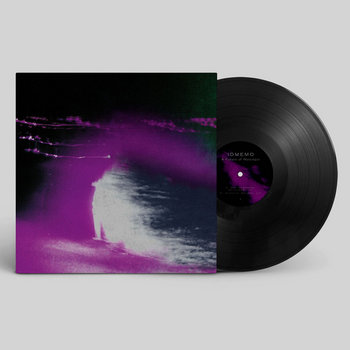 "I was working at Rough Trade in Paris for most of the '90s, and it was both an indie and electronic music shop," Ivan Smagghe says about the roots of the IDMEMO: A Future Of Nostalgia compilations. "In Europe, it was mainly indie kids who bought the early Warp/B12/GPR stuff. The Slowdive Reload remix is a strong symbol of that axis." These two volumes highlight some visceral early experiments, mutating into weirder and more psychedelic sounds. Come for the expansive, deep cut remixes from Aphex Twin and Autechre, stay for the obscure jewels from the likes of The Marcia Blaine School For Girls, Replicant, and Beaumont Hannant.
Detroit Escalator Co.
Excerpts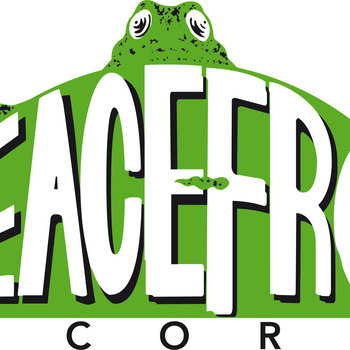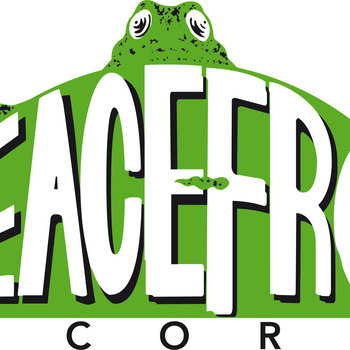 While European audiences and producers readily gravitated to the mushy, malleable aspects of ambient, in the American hotbeds of house and techno (namely Chicago and Detroit), it wasn't as thoroughly explored. Enter Neil Ollivierra, who was present at the birth of techno as promoter of the legendary Detroit club the Music Institute. He then served as label manager for Derrick May's imprint Transmat during its biggest years. Ollivierra only released two full-lengths and a handful of singles before retreating from view, but they are stunning in their vision of what techno could be. The handy Excerpts compilation mesmerizes, favoring his drifting, lowkey, yet expertly crafted productions. Perfect for night-driving down empty city streets.
Merch for this release:
Vinyl LP
Martin Haidinger's low-key late '90s/early '00s label Toytronic mostly slipped through the cracks between bigger things like IDM and clicks & cuts. But thanks to the due diligence of A Colourful Storm, that label's many gems are captured on Still in My Arms. "Bayu and I were also listening to a lot of early '00s ambient and electronica," Matthew Xue says. "I think we naturally gravitated towards the pieces with the same romantic/desirous sentiment." There's a great track from the unheralded Abfahrt Hinwil project and a sweet selection from Bauri, but fans of Boards of Canada will find plenty to explore with the winsome, melodic, laidback feel of these selections.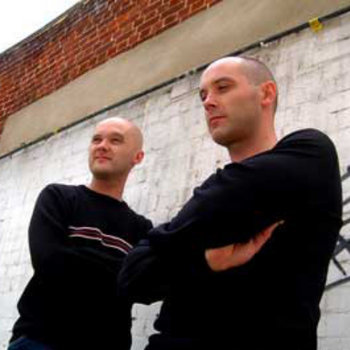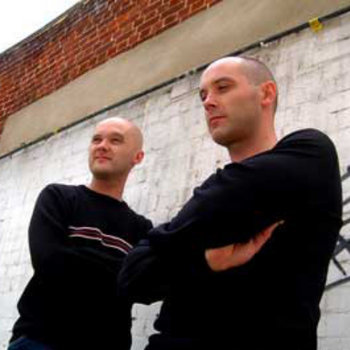 Merch for this release:
2 x Vinyl LP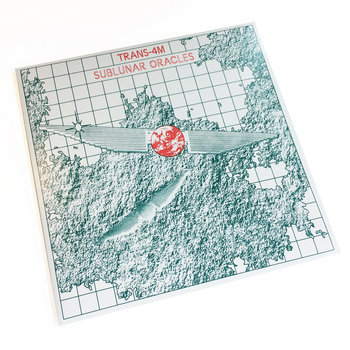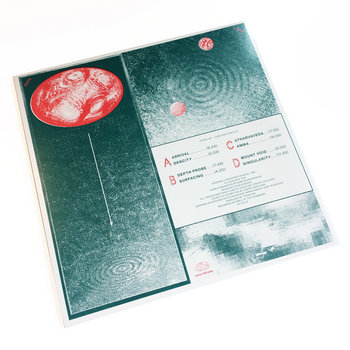 Were the tingling, Reichian peak of "Amma" not included on a crucial 1993 Mixmaster Morris mixtape, Trans-4M might have totally fallen through the cracks. It nevertheless remained one of the most mysterious ambient house albums from the era. Which is a pity, as Belgian brothers Dimitri and Stefan van Elsen melted together ambient tropes (Indian sitar, hand drums, indigenous chants, punchline samples) with as much skill and daring as The Orb. But they also let in wandering saxophone, animal grunts, and some gorgeous piano on this singular album, thankfully reissued by DJ Young Marco's label Safe Trip in 2019.
Merch for this release:
2 x Vinyl LP
Somewhere between New Beat and IDM is the brief blip of Mappa Mundi. Their lone album, 1990's Musaics, is yet another hard-to-pin-down project originating from Belgium. A swirl of samples stitched together, there's classic funky breakbeats and proto-trance elements, but it's made turbulent by a strange juxtaposition of sounds. It's telling that one track is called "Serendipity," as there is indeed some element of chance to these. Did James Brown's telltale screech ever sound as eerie as it does when sampled on "The Oracle"? How can the zoo sounds punctuating "Sexafari" feel goofy and claustrophobic? These tracks remain sonic riddles.
From 1994 to 1998, the British em:t label pumped out some of the lushest ambient music of that era. Financial woes (and rumors that they didn't properly pay their artists) led to their ultimate demise. Thankfully, Paul Frankland, the man behind Woob, has uploaded his own vast discography to Bandcamp and his 1994 classic 1194 is a great gateway. The 32-minute epic "On Earth" is as expansive as its title suggests, weaving together TV samples (Quantum Leap!), classical music motifs, birdsong, Indian tabla, and chugging trip-hop drums. And the slow-moving "Wuub" is a downtempo mesmerizer. You can also find another entirely different mix of 1194 by Frankland here.
Merch for this release:
2 x Vinyl LP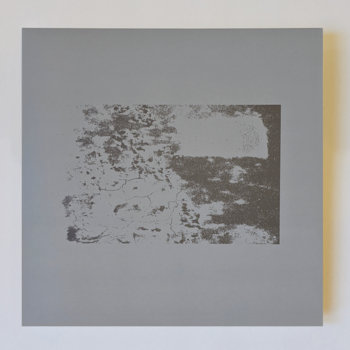 Almost every early ambient album here utilized didgeridoo in some fashion or other, yet very little Australian music made it beyond the continent. Enter the recent compilation Wound Without a Tear, a true labor of love. "I spent hours each week looking at different message boards, forums, abandoned blogspot accounts, the CD archives at Triple R Community Radio Station in Melbourne, and Discogs," Justin Cantrell says, describing the legwork needed to unearth the scarcely heard ambient scene of Australia. Spanning from 1993 to 2008, few of these artists (outside of the prolific Paul Schütze) showed up on anybody's radar during that time. This surprising set reveals that continent's penchant for evoking exquisite dreamtime sounds.