LISTS
30 Tracks to Celebrate the 30th Anniversary of Acid House
By Joe Muggs · Illustration by Valentina Montagna · December 15, 2016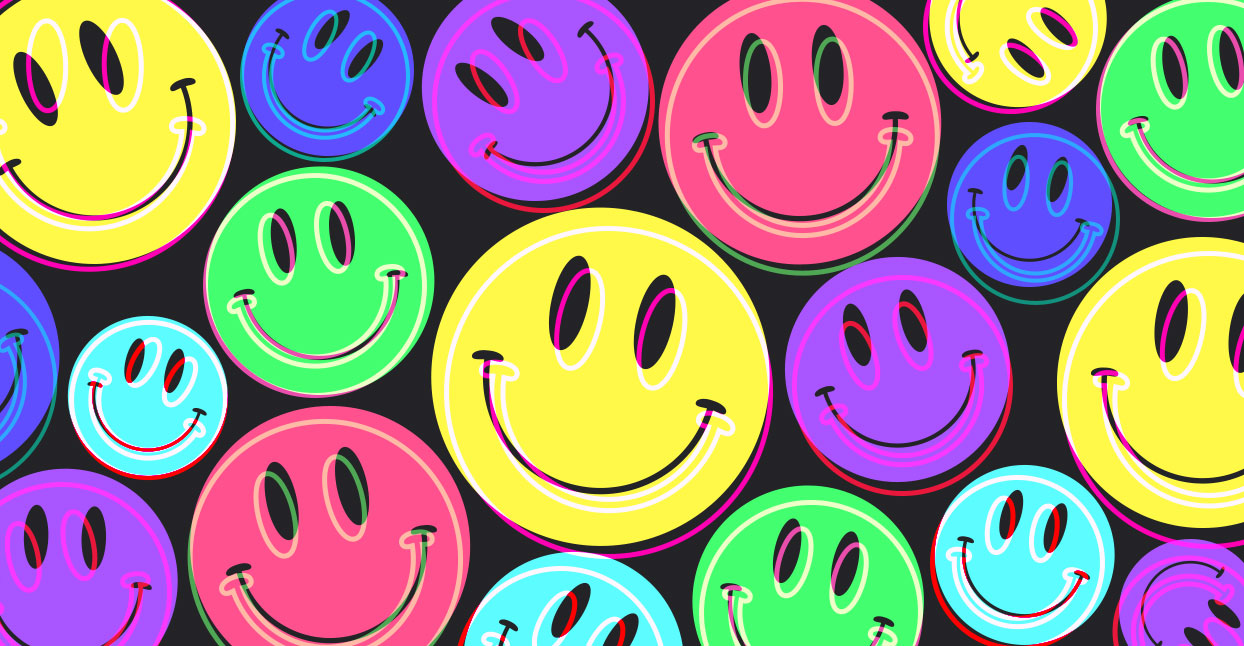 Some sounds seem to short-circuit our notions of new and old, future and retro. The gurgles, burps, whoops and warbles of acid are some of the most easily recognizable and timeless—the Roland SH-101, the Roland TB-303 bassline generators and the many, many synthesizers that have tried to copy them. The 303 was only manufactured for two years, from 1982 to 1984, and was little-used at the time; it wasn't until 1986 that Chicagoan Earl Smith Jr. (a.k.a. Spanky, of house hall-of-famers Phuture), at the behest of his bandmate Nathaniel Pierre Jones (a.k.a. DJ Pierre), sat up late one night exploring the little silver box's sounds and welding them to a dancefloor drum pattern.
The tune they made from that experiment was played to death that year by the legendary local DJ Ron Hardy, got released the following year as "Acid Tracks," and went on to change the world. It was the match that lit the tinderbox of ecstasy culture in Europe, creating the explosion of rave genres that would follow. But now, 30 years on from that first night in Chicago, the sound that Smith—who sadly died this year—first wrung from the 303 somehow retains its power to surprise and delight.
No matter how many tunes have been made, no matter how many dancefloors have vibrated to its modulations, acid remains a sound that seems to be wired straight to the nervous system. It is alien and inhuman, yet feels as familiar to us as the human voice. It crops up, constantly, in DJ sets from the most commercial to the furthest underground. It can be ultra-funky, ice cold and industrial, melodic, atonal, or any combination thereof. There is scarcely a sub-genre of dance music that hasn't absorbed it one way or another, and dance megastars—from Daft Punk to Richie Hawtin—all have it to thank for their success in some measure.
In celebration of 30 years of acid's inescapability on the dancefloor, here are 30 tracks demonstrating its vitality in the now. Some are ambient, some are industrial, some are funky and some are just damned weird. The majority of these tunes are from 2016, with a few from the last two or three years, but every one is just the tip of another acid iceberg: it will lead you to labels and artists with vast and still-growing discographies—deeper into the strange and elastic world of acid, which is as enthralling now as it's ever been.
Voiron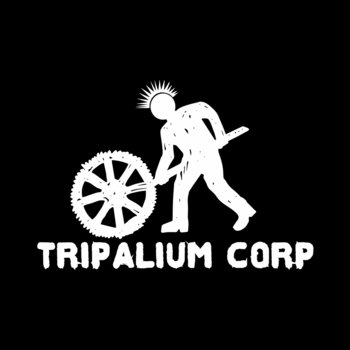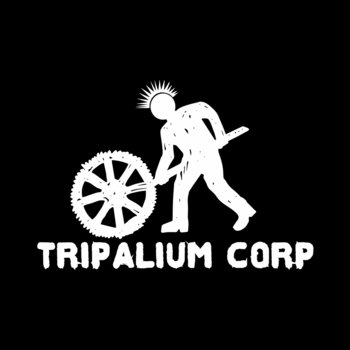 Merch for this release:
Vinyl LP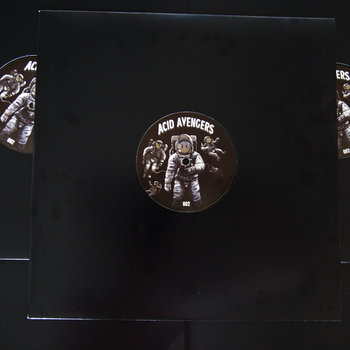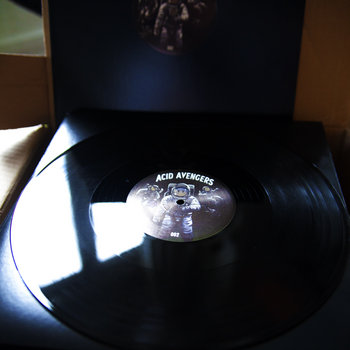 France seems to be having a refreshed love affair with techno over the last few years. But it's always had a long and dirty history of "Teknivals," lawless free festivals where furious acid is the order of the day, attended by international crews like Britain's notorious Spiral Tribe. This release is a beautiful split 12" by two young French producers showing off the Janus-face of modern Western European acid; there are two gorgeous, gentle tracks by Botine, who calls his style "sensitive acid," and the two by Voiron are militant, aggro acid rave that seem to channel Teknival spirit in bucketloads.
Automatic Tasty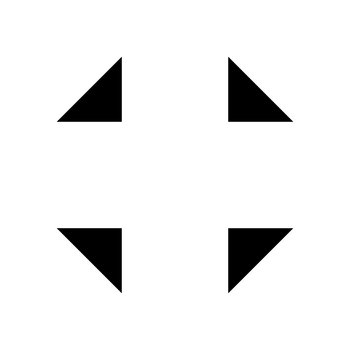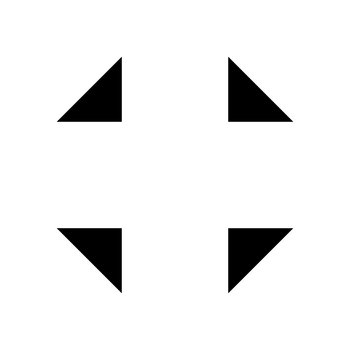 Merch for this release:
Vinyl LP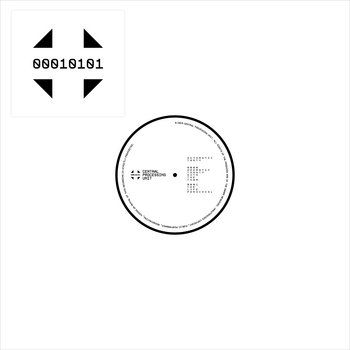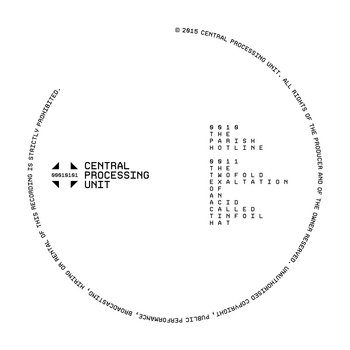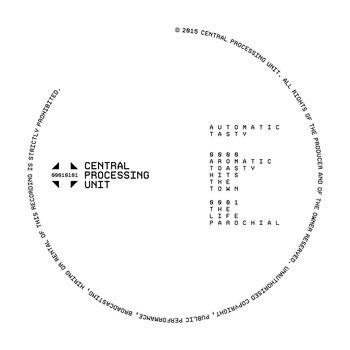 Irish producer Automatic Tasty is an under-appreciated master of melody and groove, and rarely more so than here where he channels Luke Vibert, Daft Punk and a lot of other feelgood funk. A lesson in good-natured sophistication.
Steven Simpson
How narcotic would you expect these tracks to be, given his label is called 1Ø Pills Mate? Scotland has always been a home for the most dedicated of ravers with the purest of musical tastes, and this Scottish producer has captured that energy perfectly with this unadorned bit of acid magic that lingers with listeners like the chemical fizz of a serotonin comedown.
DEZ WILLIAMS
Merch for this release:
Vinyl LP
The name of the VANTA Series—based on Vantablack, the "blackest ever black" pigment—is a shameless indicator of how deep the Killekill label intend to go into the dark techno of their native Berlin. This is unforgiving, evil-sounding acid pounding, and is absolutely extraordinary fun.
Luca Lozano
A South Londoner in Berlin, Luca Lozano has released work on a who's who of switched-on underground club labels—Optimo Trax, Unknown To The Unknown, Sex Tags, Crème Organization, Super Rhythm Trax and more—and somehow finds time to run the outstanding Klasse Records himself. This six-track compilation EP on the label perfectly demonstrates the breadth of acid's possibilities, from Lozano's own warm and welcoming sound to the inhuman twitchiness of Hermans' "Trak 4 Hedz."
Mitaka Sound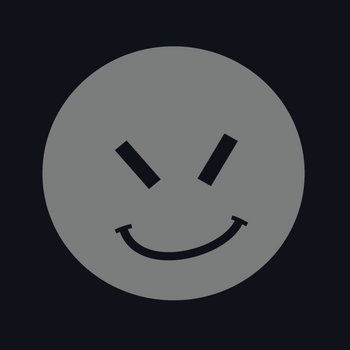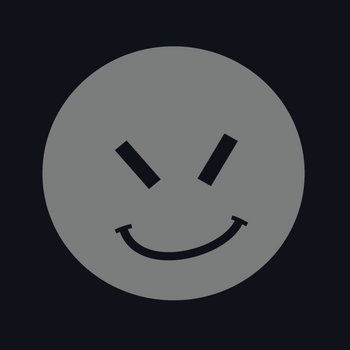 Japan's AcidWorx label is impossibly prolific, rolling out as much 303 joy as you could want week after week; their oeuvre is diverse, but includes a good amount of gorgeously atmospheric acid like this gem.
Mekron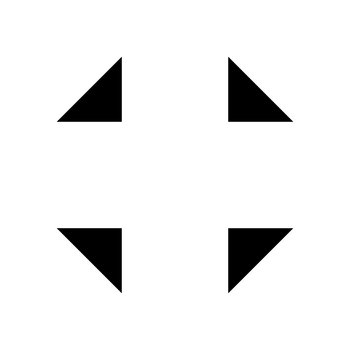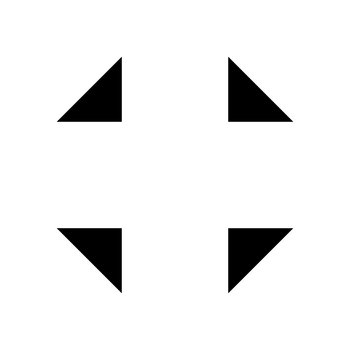 Merch for this release:
Vinyl LP, Compact Disc (CD)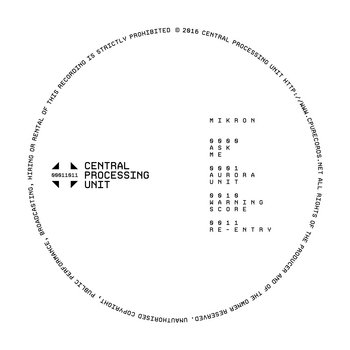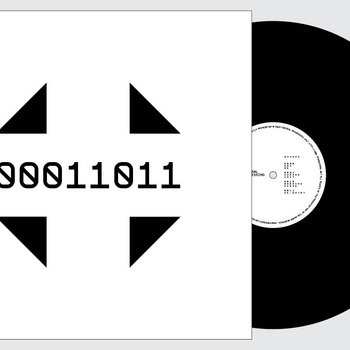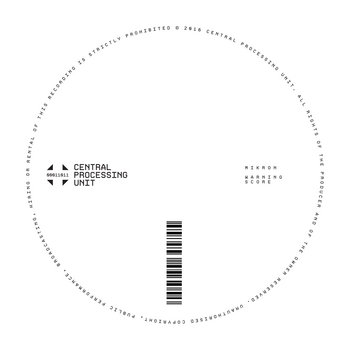 Fantastically moody electro-acid from a deep and dystopian album that feels like a hallucinatory ride through an abandoned city.
Roy of the Ravers
Merch for this release:
Cassette
11 minutes of pure melodic acid pleasure from a 100% hardware-produced album, on the Newcastle-based Acid Waxa label. But this material isn't just purely dreamy—it touches many acid bases, too, including some gloriously rugged stuff.
Acidulant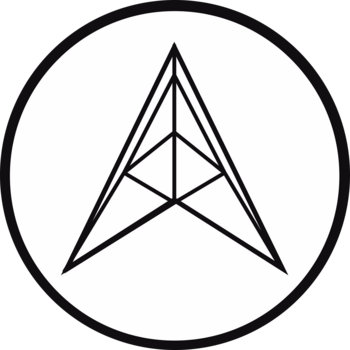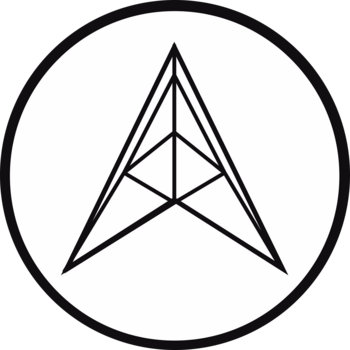 Acidulant hails from the Mediterranean island nation of Malta, which oddly enough has a thriving techno and acid scene. This track is eerie '80s disco with subliminal acid woven into its funk. The effect is filmic and dreamy—real food for the imagination as well as for your dancing feet.
Romans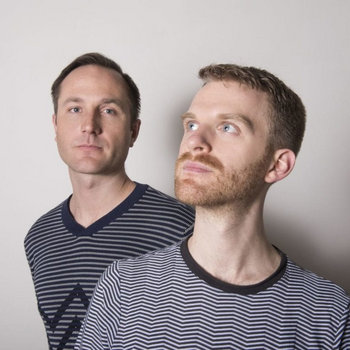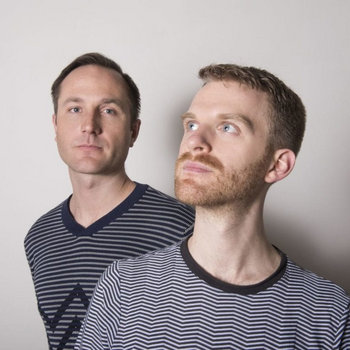 Merch for this release:
Vinyl LP, Compact Disc (CD)
Romans is a collaborative project between New York techno producer Gunnar Haslam and Vienna-based acid evangelist Johannes Auvinen (aka Tin Man), on the hipper than hip The Bunker NYC label. Roman-empire themed, and full of sophisticated structures and audio narratives, their 12-track album is a gloriously coherent listening experience and certainly one of the best electronic releases of 2016.
Etcher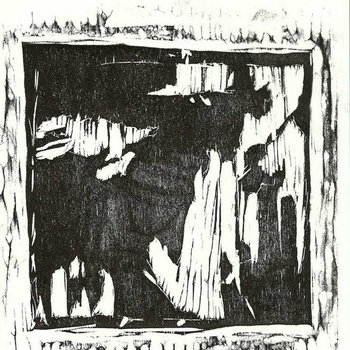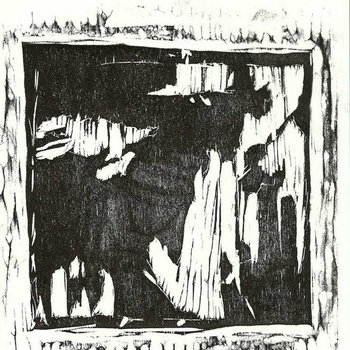 Merch for this release:
Vinyl LP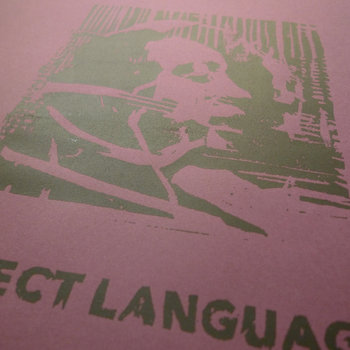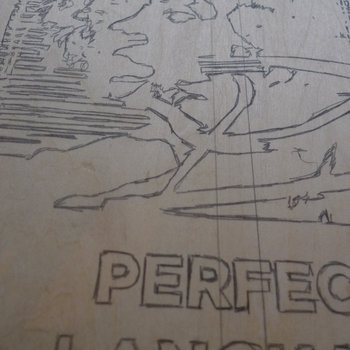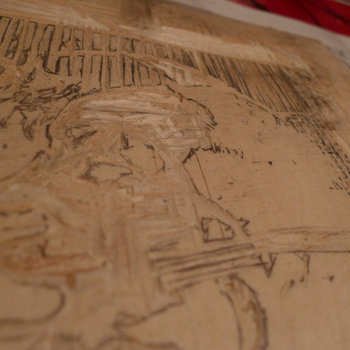 Acid at its most low-key—this bouncy but on-edge track from London's Brokntoys label is extraordinarily hypnotic, designed to draw you into its web at in a cellar at 4AM just when you think you're ready to quit the dancefloor for a soft bed.
TB Arthur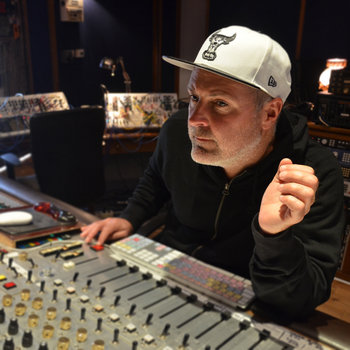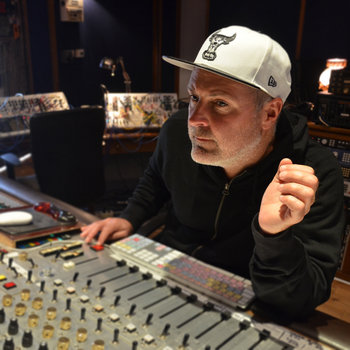 The TB Arthur project has been shrouded in all kinds of mystery and silliness, with tales of rediscovered tapes from the mid-nineties Midwest rave scene, videos of roller-skating hippies, and some fantastic iconography (notably the "JE PARLE ACID" logo)—but the music transcends these theatrics. TB Arthur makes the most disquietingly hallucinatory acid house tracks of any producer currently operating—and like all his output, this one really plays tricks with your mind.
Tiga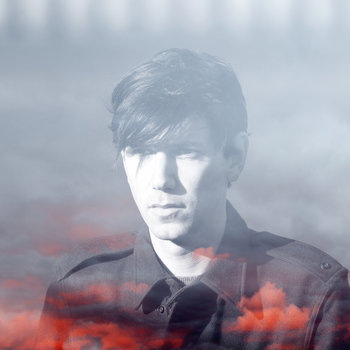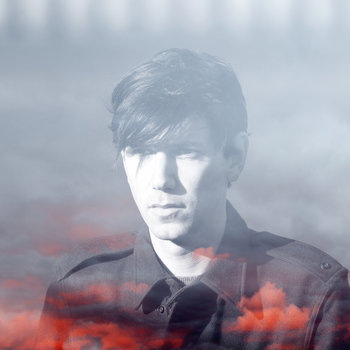 Merch for this release:
Vinyl LP
As close as this list gets to mainstream club music, here is Canadian superstar Tiga getting a hyper-funky acid re-rub from German good-time guy Gerd Janson. The result is slick, smooth and simply irresistible.
Ash
Razor-sharp acid electro from long-serving underground legend Mike Ash. Some of Ash's lost nineties recordings for the UK rave label Rising High have been resurfacing recently; that shouldn't overshadow his present output, which is still as on form as ever. His vision is still brilliantly future/sci-fi focused, with track titles like "Quantum Computation" and "Rings of Saturn" appearing on this fantastic EP.
Martyn Hare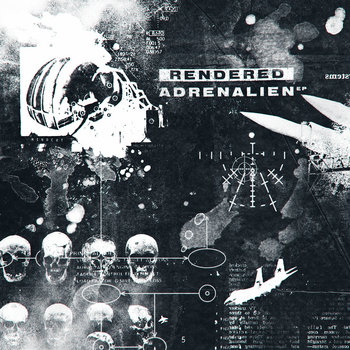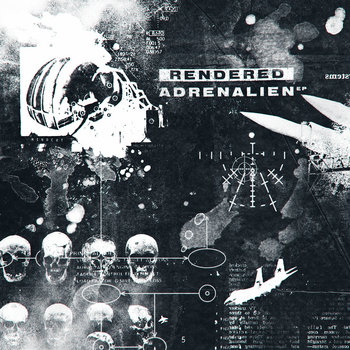 Merch for this release:
Vinyl LP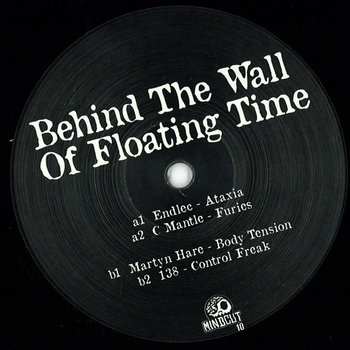 Over on the harder, crustier, no-fucking-about side of techno, acid's signature squelches are rarely far away, and Frankfurt's Mindcut Records roster is a great place to find some gnarlier acid-infused tracks like this one.
Chris Moss Acid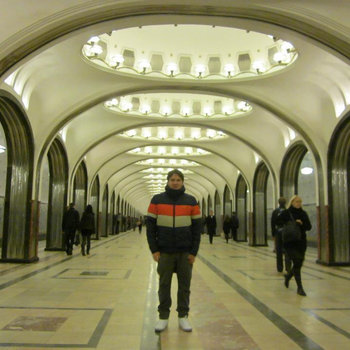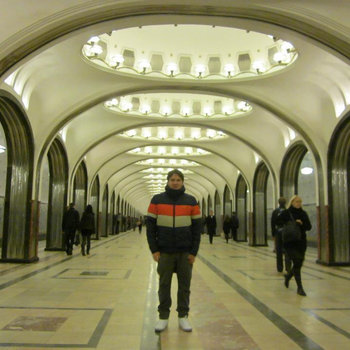 Chris Moss—or to use his highly inventive artist name, Chris Moss Acid—is part of a loose scene of British misfits orbiting storied labels like Planet Mu and Aphex Twin's now defunct Rephlex, like The Doubtful Guest and Ceephax Acid Crew (aka Tom "Squarepusher" Jenkinson's younger brother Andy). These acts tend to have a mischievous and self-deprecating sense of humor, balanced out by extraordinary programming skill and love for what they do. Here Moss goes lo-fi but irresistibly funky, for a proper acid party starter.
Lake Haze
Merch for this release:
Vinyl LP
This Portuguese producer has a poetic, lyrical disposition, as one might surmise from the other track titles on this EP ("Her Pale Skin Glowing On The Dancefloor," "'Somewhere Between Shadows") and that shows in full here. This adventurous, internally-focused track can really take you to some strange emotional zones.
CDX
Merch for this release:
Cassette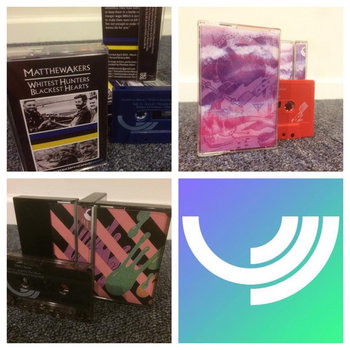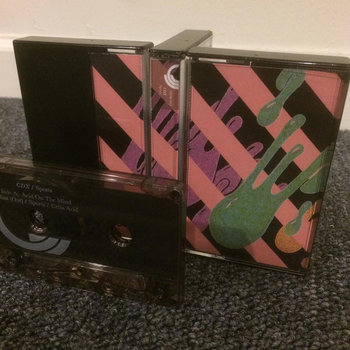 Outside the dance world, many people from the noise scene have taken to the modulations of acid synths. The most famous example is probably Carlos Giffoni's No Fun Acid project, but there are plenty more including this wonderfully thoughtful and spacey tape from Tim Thornton, a.k.a. Tiger Village, a.k.a. CDX from Cleveland Ohio.
Kiyadama
The German city of Cologne (or Köln) is probably best known in the dance music world for the slick yet emotional house and techno of Kompakt Records—but historically it has also produced some unbelievably brutal and energizing industrial acid. This isn't quite as raw as an old-school Cologne track, but it definitely hints at early '90s madness; it's a zippy, driving club banger.
EDMX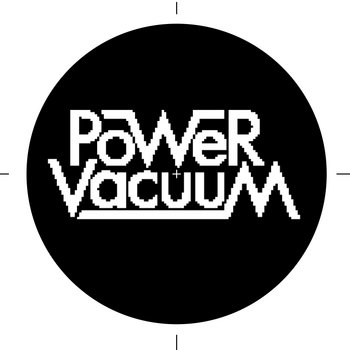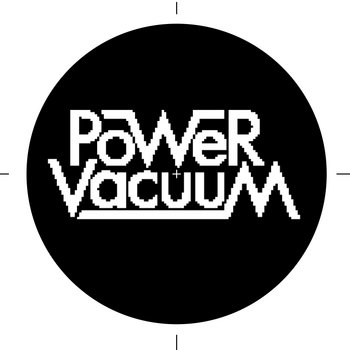 Merch for this release:
Vinyl LP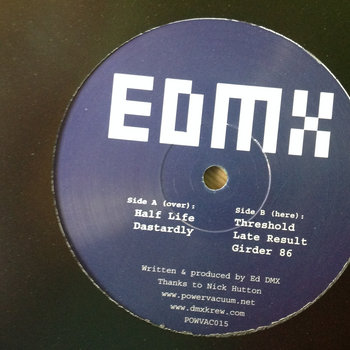 Milo Smee's Power Vacuum label, out of Berlin, has successfully bridged generations of electro and techno with releases from old-schoolers like Mark Broom and young drum machine gunslingers like JoeFarr alike. This one is a slab of absolutely beastly acid from EDMX—aka Rephlex veteran DMX Crew.
Cassegrain & Tin Man
Merch for this release:
Vinyl LP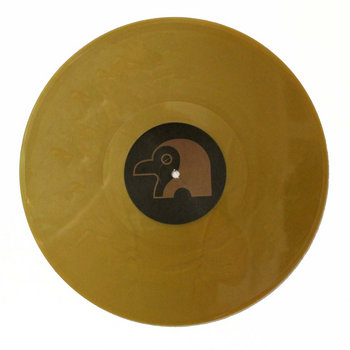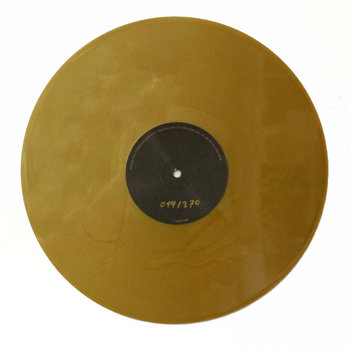 Ultra-refined production but still wonderfully warped; this one sneaks up on you and gets into your brain easily.
Rat Snake
There's some online debate about whether Rat Snake, a.k.a. Gelosten Cirkel, is Dutch, Russian, or Australian—or an alias for someone better known.  But there's no doubt that his red-raw acid electro (with plenty of moves from the playbook written by Detroit's Underground Resistance) hits the spot, and that matters more than any dweeby mythmaking.
Violet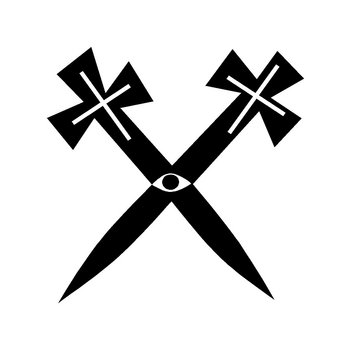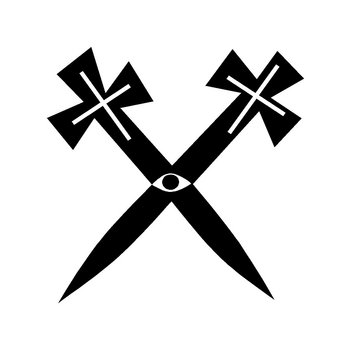 Lisbon, Portugal has lately become one of the most important cities on the European club scene, and the Portuguese have, delightfully, developed a taste for acid in many various permutations. This here is a brilliant cubist vision of acid from Violet, a.k.a. Inês Coutinho. She's a brilliant rising star in the dance music world, a muse to Donatella Versace, and a keen supporter of sisterhood and solidarity among female electronic producers.
HOLOVR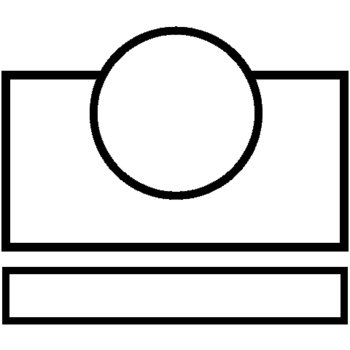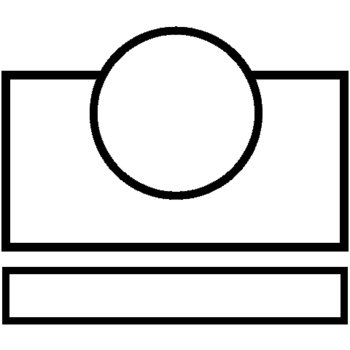 This is ambient acid from Seattle, and it is very, very beautiful. One to lay back on your beanbag and switch on the brain machine to.
Chevron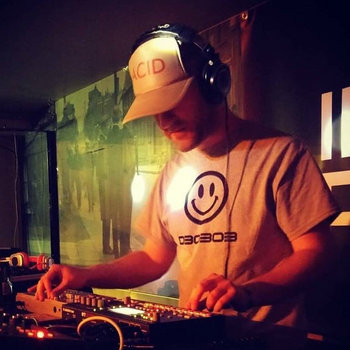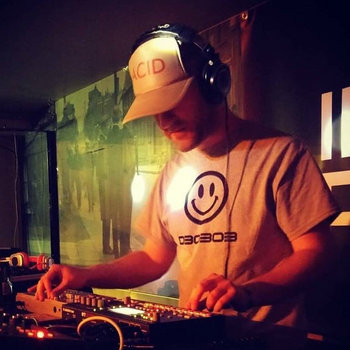 Like Chris Moss Acid, Chevron also frequently travels within the British Braindance/electro/acid circuit. He's a heady, serious producer. From his 11-track Voyages album, "Trapanazepam" is indeed a proper psychedelic journey of a tune, with every bend and slurp of the 303 feeling like part of a living, breathing system.
Bawrut
Merch for this release:
Vinyl LP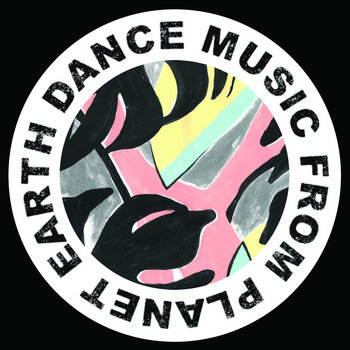 The first release from RAN$OM NOTE Records, the label born from the excellent music blog of the same name, sees young producer Bawrut dig back before he was born to the Latin roots of house music, winding cowbells and Spanish language chants around a fantastically rambunctious acid line.
Sistema
Polybius Trax provide pure party music out of Barcelona—their eye-frying dayglo artwork tells you exactly how much energy to expect, and the roster never disappoints, especially not this bouncy, pulsing track.
Luke Vibert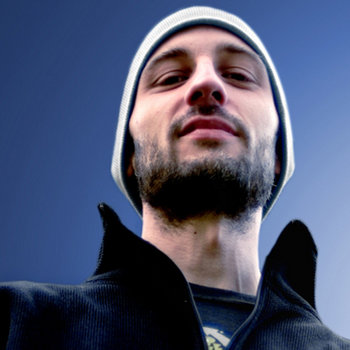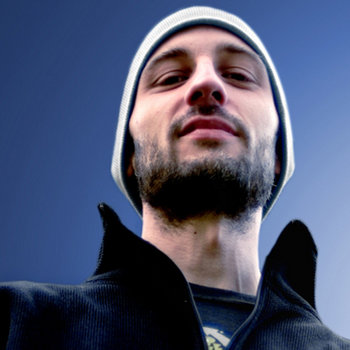 Luke Vibert, a well-known Cornish contemporary of Aphex Twin and Tom "Global Communication" Middleton, has dozens, maybe hundreds of great acid tracks to his name. This one is one of his more conventional, but his productions never fail to light up a DJ set. This is no exception.
Posthuman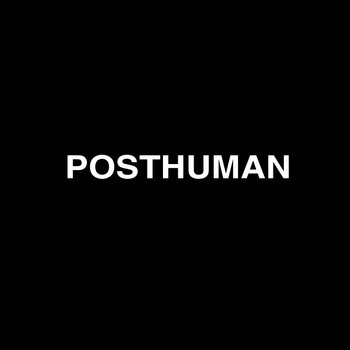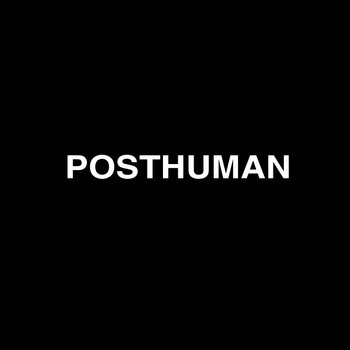 Josh "Posthuman" Doherty has many fingers in many musical pies, including kickstarting the re-formed version of rave legends Altern-8. But he's probably best known for his I ♥ ACID parties around London and beyond, and the Balkan Vinyl label, which puts out acid tracks with every tempo and rhythm pattern imaginable. His own Posthuman tracks have never been less than dancefloor dynamite, but they seem to get progressively better and better.
Egebamyasi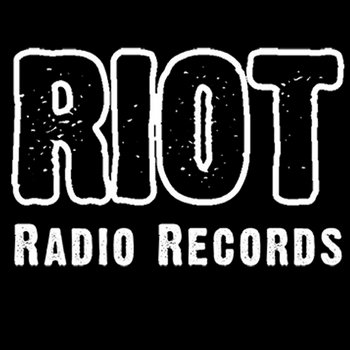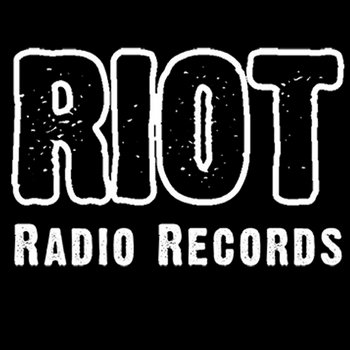 Inverness veteran Egebamyasi (named, of course, for the Can classic), has been carving out his own unique melodic style of acid since the start of the nineties—and shows no sign of falling out of love with the sound. Here he's pumping out typically high-velocity sounds with 303s that really sing.
Photonz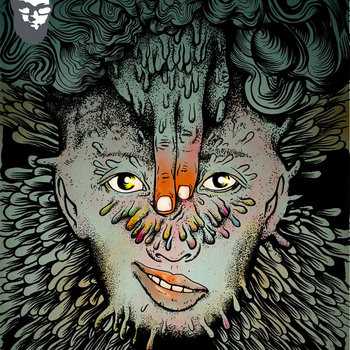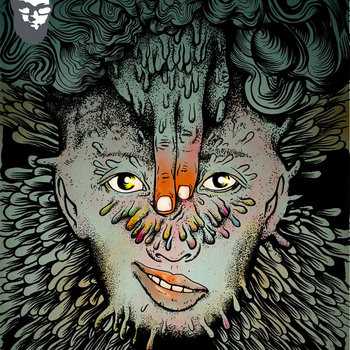 Merch for this release:
Vinyl LP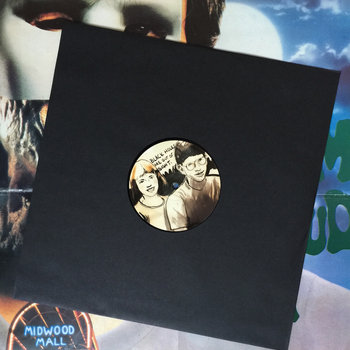 Another key figure on the Portuguese scene, along with Violet, is Marco Rodrigues, a.k.a. Photonz. The two are cornerstones for Rádio Quântica, which broadcasts outstanding underground music to the Portuguese diaspora. When he dips into the acid template, it results in mind-bending pieces like this one.
Perseus Traxx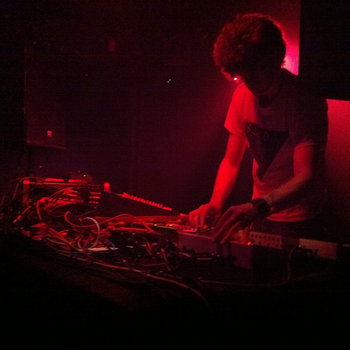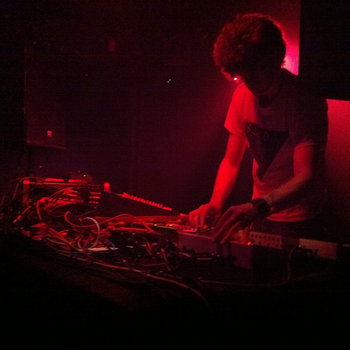 Merch for this release:
Cassette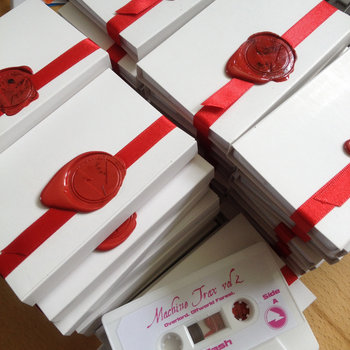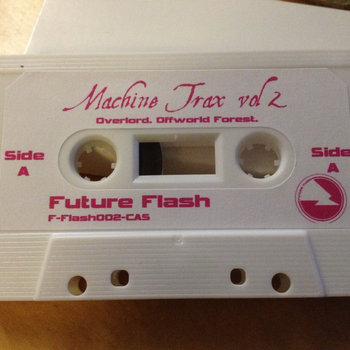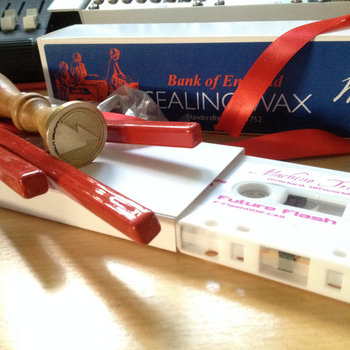 Nigel Rogers has no shortage of musical aliases—Nite Vision, Orpheus, Sir Leon Greg, Operator Tracey, Vulcano—but his best-known identity is Perseus Traxx. His live sets, stocked with of tables full of hardware, have helped him become an international acid circuit fixture, and his new tracks continue to be full of joy and invention. Balancing a smart wit with delicious sonorities, this is one of his best.
Legowelt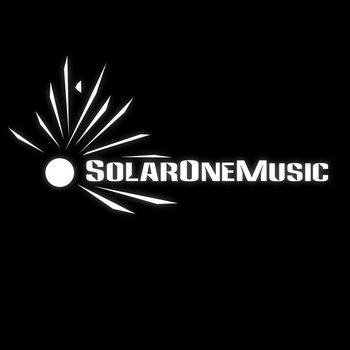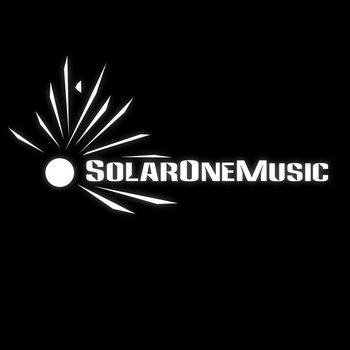 Danny Wolfers, a.k.a. Legowelt, is quite simply one of the greatest dance producers working today. The Dutchman is a scholar of house, techno, Italo disco and more obscure forms; though hugely prolific, he never lets up on quality. His unique sound hinges on the fact that he masters all his tracks to old tape, giving a sound that is superficially lo-fi but when turned up loud on a good system positively pops with energy. This, on the Signs of Decay series from SolarOneMusic, is an exploration into the aesthetics of sci-fi soundtracks (of which he's a well-documented fan), as well as his brilliant way with a subtle, insidious melody.
Helena Hauff
Helena Hauff, resident at Hamburg's storied Golden Pudel club, has a fondness for industrial and gothic textures, and builds all her music from analog equipment. Her evolving sound constantly threaten to tip over into full-on acid, and on this track she finally gives in with results as disturbing as they are delightful.
—Joe Muggs