LISTS
2016: The Year in Stats
By Bandcamp Daily Staff · December 23, 2016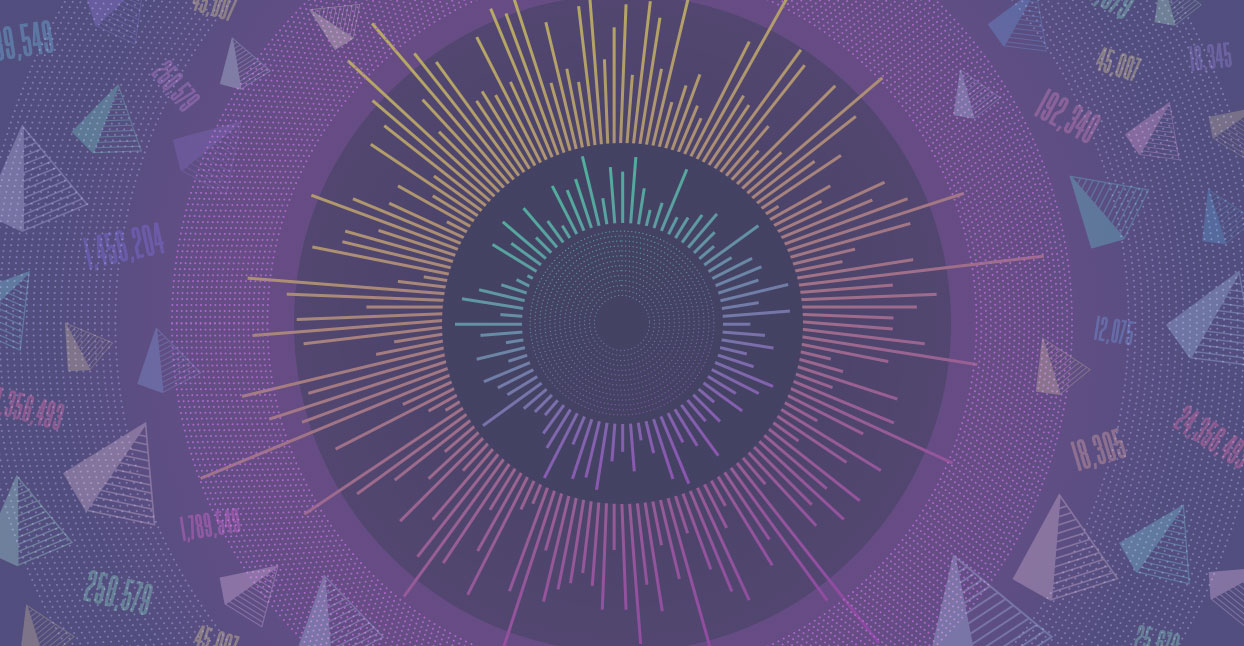 Last year, we rounded up some of the more interesting, unusual stats from the world of Bandcamp for a single end-of-the-year post. The results were so interesting, and we had so much fun putting it together, that we decided to do it again.
Popular Names and Titles
This year, I tried to think of a great opening line based around the idea that, for a band, choosing an album title is like naming a baby. That didn't work out. So we'll forego the humor entirely, and get right to the most frequently-used words in Bandcamp album titles, song titles, and band names over the course of the last year.
Album Titles
(and the number of albums released with this title in 2016)
Home (115)
Reflections (56)
Dreams (55)
Love (55)
Time (55)
Waves (52)
Lost (48)
Void (46)
Memories (45)
Blue (43)
Track Titles
(and the number of tracks released with this title in 2016)

Home (1,310)
Time (905)
Lost (884)
Alone (788)
rain (665)
Dreams (619)
The End (610)
Waves (598)
Love (597)
Ghost (586)
Band Names
(and the number of bands with this name who published their first release in 2016)

Orion (11)
Void (10)
Soma (10)
Apollo (8)
Bloom (8)
Monarch (8)
Alex (7)
King (7)
White Noise (7)
Xander (7)
What About Atlas?
Longtime readers will notice that this year's popular band names list doesn't include Atlas! That's right—after pointing out last year that Atlas was the most common band name, only five bands called Atlas joined the site in 2016. Apparently, we've finally reached Peak Atlas:
Atlas isn't the only name to drop out of fashion this year—Outsider, Aura, and Vex are also on the wane. And, after 11 bands made VHS one of the most popular names of 2015, only one VHS was launched this year.
Out with the old defunct magnetic storage formats, in with the new impending apocalypse! 2016 has been a serious year, and the new entries to the Popular Band Names chart are appropriately somber. The names Void, Orion, Soma, Monarch, and White Noise all emerged from relative obscurity to new popularity in 2016:
You'll be happy to know that Atlas is still the most popular all-time band name, and unless lots of bands named Atlas decide to suddenly rebrand, it looks set to hold the top spot for the next few years. Here are the all-time most popular band names on Bandcamp:
Atlas (71)
Apollo (56)
Bloom (42)
Nomad (40)
Ghost (38)
Haze (38)
Moon (35)
Soma (35)
Zero (35)
Void (34)
[something]wave
It's always interesting to dig into the genre tags that bands use to classify themselves. Once you start, you can quickly disappear down a rabbit hole of "this"core, "that"wave, new something, post-etc… But this year, no genre made waves like "-wave":
There's a clear winner, and we shouldn't be surprised. Readers of the Bandcamp Daily will be so familiar with vaporwave that I'm probably causing a collective eye-roll by even mentioning it. If your eyes are still reading this, you might appreciate a link to our vaporwave coverage. The eye-rollers will have skipped ahead to the next paragraph.
The number of albums tagged vaporwave, while large, doesn't quite tell the whole story. Searching the tag list for variations on "vaporwave" (or "vapourwave" for the Canadians and Brits) we find post-vaporwave, classic vaporwave, post-post-vaporwave, and many more. Here are the year's top 10 vaporwave tags:
We can go even deeper into the taxonomy of vaporwave-related tags. Thanks to a recent article on the vaporwave family tree, I learned that there are vaporwave genres that don't even include the word "vaporwave". Plunderphonics, future funk, virtual reality… I made a graph of those, too:
(Aside: I honestly can't figure out if microwave is a joke genre or not.)
Bandcampers' Favorites
The Bandcamp team has grown a lot in the last year, and there are a few new entries in the top 10 albums collected by Bandcamp staff (excluding Germany Germany and Candy Says, since members of those bands are on staff, and it wouldn't be fair to mention them here):
Most-Collected Albums
An album is "collected" if it's bought for real money and the buyer has a Bandcamp fan account (the album appears on their public collection page). So the albums on this list have to be popular, but they also have to appeal specifically to to the kind of person who has a Bandcamp fan account.
Bandcamp fans are unique, and to characterize them by analyzing their collections would be to deny them their humanity.
That said, here are the top 10 most collected albums of all time:
Most-Reviewed Albums
We can also look a little closer at the fan collection stats and see which albums have the most reviews. Writing a review for an album you've bought is optional, but there are a few reasons why you might do it. Some fans are so overwhelmed by listening to an album that they feel compelled to write something. Some write a recommendation to other potential fans. Some review everything in their collection, because they are very thorough.
These are the albums that have inspired the greatest number of reviews:
Election Music
80 new albums and around 800 tracks with "Trump" in the title have been released so far in 2016. We have yet to find one that is unironically pro-Trump, although the President-elect would surely appreciate the vaporwave masterpiece TRUMP. Hillary Clinton inspired around 50 tracks from across the political spectrum, as well as the rather amazing Hillary Mask Replica and Hillary: R E M E M B E R albums.
The UK's musical response to Brexit wasn't so dramatic in terms of the number of releases. But Brexit Music For a Film and Cake Or Brexit deserve a mention, both for their names, and for the sense of despair, and hopelessness conveyed in the recordings.
And with that: Happy 2016!