LISTS
A Walk Through Label 1080p's Blissful Haze
By Neil Fauerso · August 29, 2016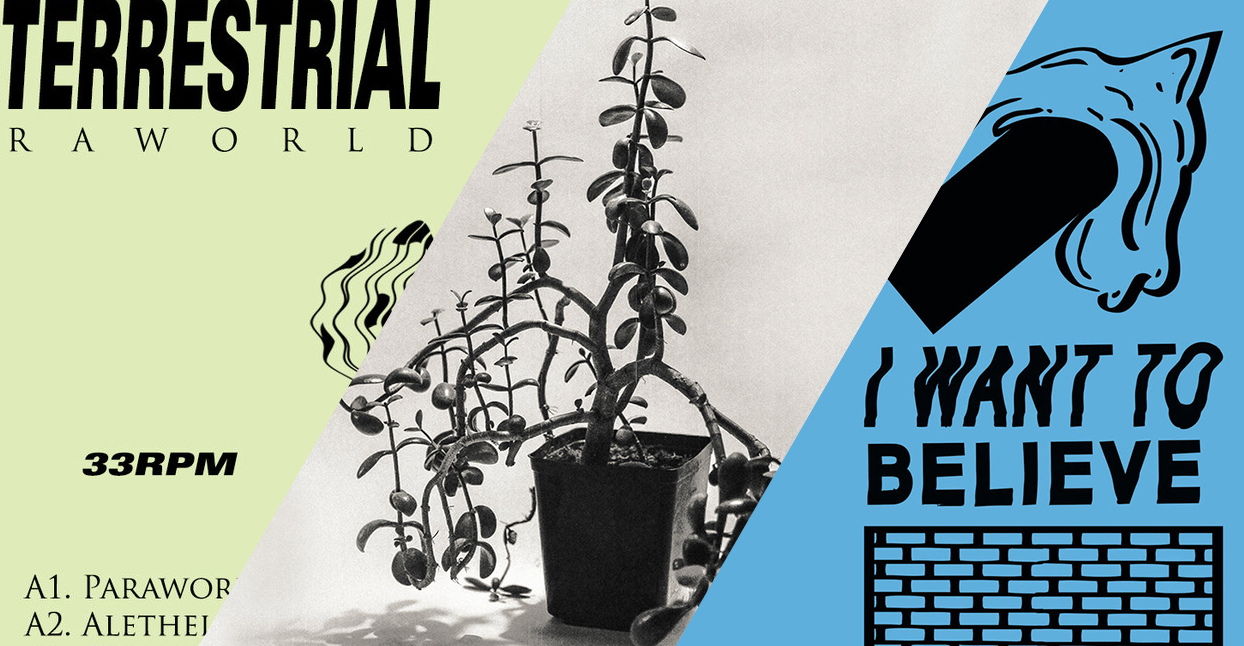 "I wish I had a clear aesthetic in mind when I first started, but I think it was important to just get it going and see how it went from there."
I grew up in the Midwest, in the country. In the late 1980s and early '90s, people threw raves in the surrounding farmland; in the summer, I'd have my windows open and wake up in the middle of the night to the sounds of Detroit techno and Chicago house coming off cornfields.
Vancouver tape label 1080p takes me back to that time, back to the blurred nostalgia and blissful haze. The label name is a sly joke, referencing a former co-worker of label head Richard McFarlane's, who was obsessed with digital resolution. The music isn't exactly lo-fi, but there's a gauzy, surreal quality to it, recalling the space funk of the early '90s liquid house group Dream 2 Science, and the globalist "fourth world" sound of Brian Eno's EG label. McFarlane has dropped a new release every two weeks for the last few years, which makes 1080p remarkably prolific. The quality is consistent; the music is always forward-thinking and wistful. Powered by McFarlane's refined tastes, the label is full of sonically kaleidoscopic albums that feel both familiar and far away. He's a voracious consumer, gliding through different sounds and aesthetics.
The label also thrives on strong visuals and album art that are equally baffling and murky. Crude black and white scrawls of hoops and balls sit alongside grotesque 3D animated tableaus and pitch-perfect new-age design. "It definitely developed over time naturally," McFarlane says. "I wish I had a clear aesthetic in mind when I first started, but I think it was important to just get it going and see how it went from there."
1080p mostly distributes its physical releases via cassette (some of the newer 12 inch" releases have vinyl pressing in partnership with Rub a Dub), usually a medium now associated with low quality DIY dubs. 1080p tapes sound smooth and crisp (McFarlane uses a church cassette press in the Midwest). Below is a selection of memorable 1080p tracks.
Trust Image, "Doing You Wrong"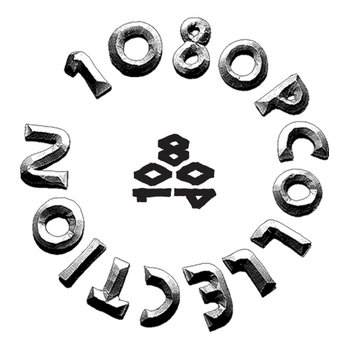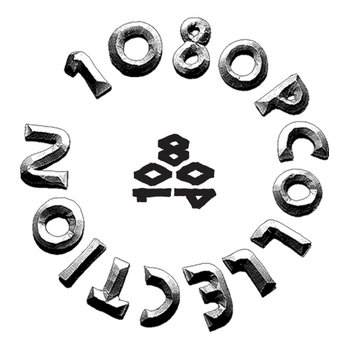 Richard McFarlane: "It's always amazing to me how people can actually 'make music,' especially with breaks in it. This release from NYC's Trust Image had been in the works for a year or so, with various tracks coming through over time, and takes me back to how weirdly into drum & bass I was when I was 14 or so."
A euphoric roller by the NYC producer, this EP recalls the ecstatic early '90s sounds of ghetto house and Detroit techno. A classic jungle break rumbles under a vocal loop, as the track slowly ascends into echoes and fat synths. This track thoroughly illustrates what 1080p does best—releasing techno not like it was, but like you wished it were.
Physical Therapy, "Temple Grandin"
RM: "Real glitzy edit from Physical Therapy's Kirk the Flirt and Peter Pressure project, the imaginary DJ duo from New Jersey. I've been a huge fan of his for a long time now, and his visual aesthetic is amazing, also."
A fruitful collaboration between Berlin producer Physical Therapy and New Jersey's prank duo Kirk the Flirt and Peter Pressure (the 1080p roster has sublimely ridiculous names) that culminates with Temple Grandin—a sly, Dadaist reference to the autistic Texan who revolutionized the livestock industries. Grandin layers souled-out four on the floor pianos with hand drums and Linn. A perfect end to a cheerful album.
Betonkust & Palmbomen II, "Leo Mirjam"
RM: "One thing I love about the tape format is releases can come together in a matter of weeks. Palmbomen II sent me tracks he and Betonkust had been working on, we collaborated on the artwork, and had the release out about three or four weeks later. Real sincere and immediate track recorded in a family leisure park."
An EP of aqueous infomercial music recorded at a decaying tropical resort in the Netherlands, this track sounds syrupy and celestial. One of the greatest strengths of 1080p is releasing music that is effortlessly kitschy and sad, a naturally buoyant sound that doesn't try to be about "anything" but feels like the soundtrack of one's life.
Body-San, "Dream Support"
RM: "Body-San has a couple of releases now and is unbelievably smooth—a vibe-focused marriage of electronic grooves and dank chords from Kansas City's Brandon Knocke."
Kansas City's Brandon Knocke—going under the moniker of Body-San—creates a tropical chillout room with this release. Filled with ambient bird chirps and warbled voices, it sounds the way I imagine Quaaludes would feel if you took them somewhere tropical at sunset.
DJ Zozi: "Zozi Theme"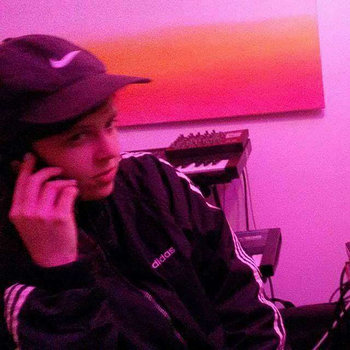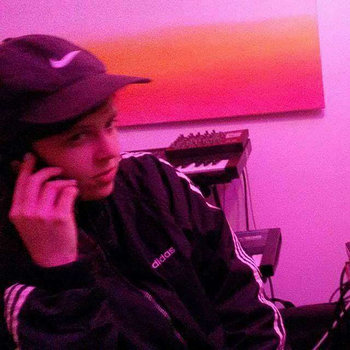 RM: "I was stoked to work with Sophie Sweetland aka D. Tiffany again with this 12″ of breaks inspired tracks, and this one seems particularly unique to her flow and approach to genre, so wild!"
Vancouver's DJ Zozi nails a sort of spaced out, cosmic drum and bass, recalling the trippier sides of Goldie, LTJ Bukem and Roni Size. Intercom sounds glide in and out over icy breaks and ambient swells. Like many of 1080ps releases, this is perfect music to study or clean to.
Ex-Terrestrial, "Paraworld"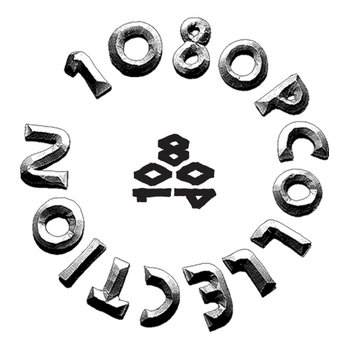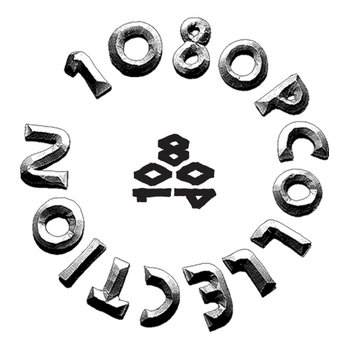 RM: "Adam Feingold had a tape out last year on 1080p and this new batch of tracks delves even deeper into the early 00s and chillbient zones that I have been listening to a lot elsewhere recently. This gentle IDM one is sort of the apex of the 12″, real gentle and vivid."
Another sublime, ambient drifter made on vintage synths. Like many 1080p releases, this music is perfect for an icy and ambiguous ending. One could easily create alternate soundtracks for all the Michael Mann movies (which often have a bewildering heavy dose of nu-metal) using the archives of 1080p.
McFerrdog, "Lawd Forgive Me"
RM: "Max has four releases now on 1080p, it's super fun to collaborate with someone over a few releases, and Max's blend of weirdness with sincerity and life-affirmingness is super important to me."
This was the track that made me fall in love with 1080p. The entire album is a dizzying, euphoric take on house that captures the teenage wonder of hearing a techno track that bursts your heart. The last track begins with an intro sample: "I'm an artist…" "You will be, and a great one…" rolling into a syncopated and mesmerizing loop of female vocals. The track builds and builds and reaches a crescendo of pure joy.
Sasha Jan Rezzie, "Play Infinite"
RM: "Another real important take on sincerity from NYC's Sasha Jan Rezzie, real hazy and high, but uplifting and super deep and throwing back to bygone luxuries in a way that I love."
A Brooklyn trio of producers that confidently looks back to a period of progressive downtown new music, vogueing and queer house, "Play Infinite"—with its buzzing string and emotive vocals—could be a lost Arthur Russell track. Like many of the best 1080p releases, the song feels as if it pinpoints the most fleeting of moments in time.
Dan Bodan, "Soft Opening"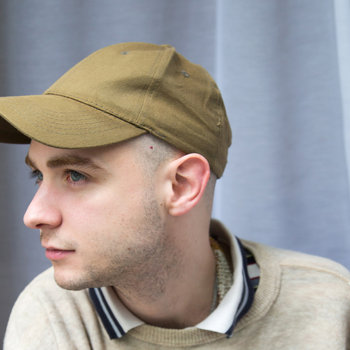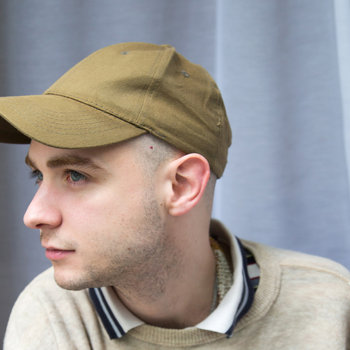 Merch for this release:
Vinyl LP
RM: "It was a huge honour to work with DFA on this tape. I put out the physical tape edition. Dan Bodan makes a lot of sense in his connections with Montreal, NYC and Berlin too, sort of a triangular zone of movement for many people I know."
I Am Just A Pupil, "Apothecary"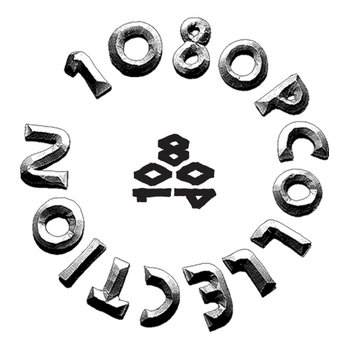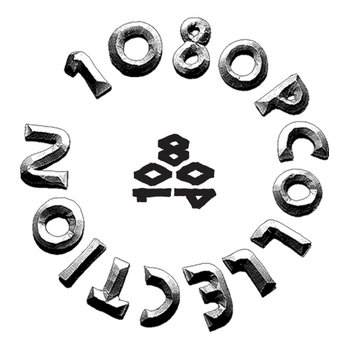 RM: "I came across I Am Just A Pupil's tape on Twin Springs Tapes and was so hooked. Real amazing blend of hilarity, irony and sincerity built from YouTube samples and other tape samples."
One of the most out releases in the catalogue, a surreal, hilarious and weirdly moving spoof a new-age relaxation tape that simultaneously satirizes a deep and profoundly uncool sector of primarily cassette releases. It's slyly humorous and trippy, but never smug, and the instrumental passages are genuinely beautiful and haunting. This tape would legitimately relax a stressed person.
Dialect, "Coney Island Fog"
RM: "Maybe the most carefully orchestrated and structurally complex releases on the label, Andrew PM Hunt crafted this vivid picture of Red Hook through ambient, found sounds. Lots of the music on 1080 is imagistic to me but this goes to the next level."
A disorienting collage of field recordings, second-wave minimalism, psychedelia and drone, illustrating that in addition to releasing techno and ambient gems, 1080p puts out some of the more interesting "avant" releases of the past few years. This track, with its gorgeous horns perfectly evoking Peter Gordon's wind work in the early 80s, unspools to a sort of nightmarish city scape of noise, perfectly encapsulating an urban auditory experience.
Project Pablo, "Movin Out"
RM: "For the first vinyl release on 1080p me and Project Pablo converted his tape into 12" form—chunky disco and hybrid house inspired by ultra-real types of smoothness like George Benson, Sade or Steely Dan ("Aja," that is) and relocating perceivably dated cafe culture styles of groove focused house into a newly sincere context."
A lacquered Italo house glide with bright-mic'ed congas and a deeply based hacienda vibe. Alongside 100% Silk and Mr. Saturday Night, 1080p releases some of the most fun, vibrant and original house music recently, illustrating that house music, the invention of some Midwestern nerdy teenagers in the early 80s, is one of the most durable and versatile genres out there.
—Neil Fauerso