LIFETIME ACHIEVEMENT
Thomas Heckmann's Tough Yet Ebullient Techno
By Tom Sobolik · February 10, 2020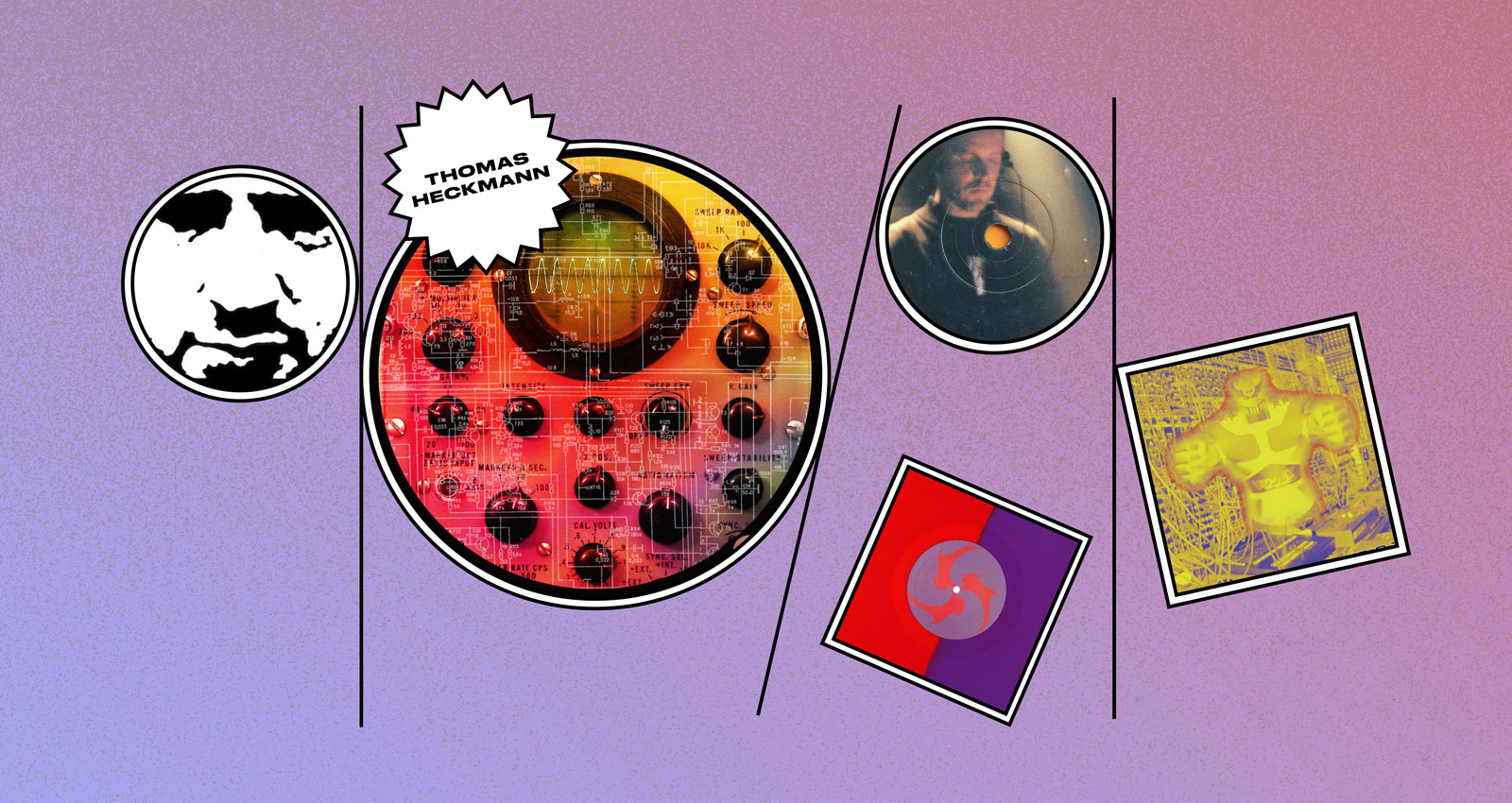 Over a nearly 30-year career, Thomas P. Heckmann has made distinctive, well-loved techno. His signatures—buoyant, pounding kicks, swinging hats and throbbing bass, delivered with an impetuous intensity—are unmistakable, though they have informed the work of countless young producers. His is a uniquely dark, punishing, and yet exuberant take on the genre.
Heckmann has been immersed in popular European electronica longer than most; he first caught the synthesizer bug as a young boy in his parents' home in Mainz, Germany. "My parents had a good collection of music like Beatles, Stones, Pink Floyd, Led Zeppelin," Heckmann says over email, "but also a very interesting album that I used to build my Lego stuff [to]—Jean-Michel Jarre's Oxygene." The groundbreaking synth record captivated Heckmann's young mind; reading the list of instruments Jarre included in the liner notes, Heckmann quickly became interested in trying them out himself. "I traveled to Synthesizer Studio Jakob in Wiesbaden quite often," Heckmann says. "[They] had all the Moogs, Sequentials, etc., and I was allowed to look and collect the catalogues, but no touching."
As he got older, Heckmann began collecting records and conducting bedroom production experiments. "I pretty much started with nothing, just plastic plates played with plastic sticks in the party basement where we lived," he says. "Then came the Casio VL-1 and recording from cheap cassette players to each other, adding sounds and noises. Everything I know comes from my own experience…I'm an autodidact." He started DJing, playing small gigs in Mainz and Wiesbaden. Eventually, he would come in contact with Force Inc., a then-nascent Frankfurt label that would eventually become one of the biggest German exporters of dance music. This led to the release of Heckmann's first record, 1991's Liquid, under the Exit 100 alias. The following year, Mute Records licensed the tunes for a re-release, and Heckmann achieved a minor club hit. His relationship with Force Inc. would continue until 1993, when, disillusioned by the label's direction into lighter breakbeat fare, he decided to strike out on his own.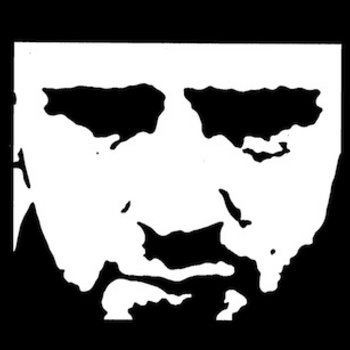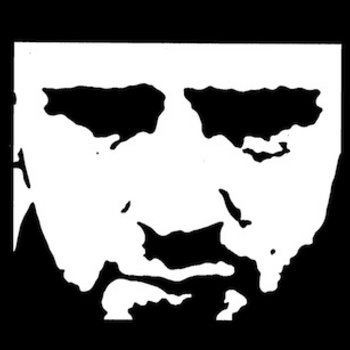 Merch for this release:
Compact Disc (CD)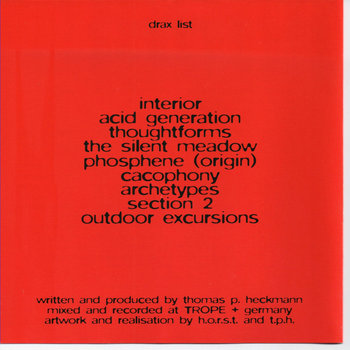 Of Heckmann's numerous aliases, the Drax project is probably the best-loved. Heckmann began releasing music under that name shortly after leaving Force Inc., minting a label, Trope Recordings, to issue the vinyl. With a half-dozen drummy techno plates under his belt, Heckmann hoped to form a new vehicle that would help him expand his musical practice. "Drax, for me, was and is a project to find new sounds and perspectives of my own music," Heckmann says.
Red, the first album Heckmann released as Drax, opens with "Interior," an essential acid techno work which first appeared on the project's inaugural EP Drax One. At a searing 150 beats per minute, "Interior" begins as a fleet, funky dance track, before soaring pads carry it into ravier territory. Along with a few more choice acid techno floor-fillers, like "Acid Generation" and "Phosphene," Heckmann, for the most part, stretches out into starry electronica, with a dreamy feel that sharply contrasts his more dancefloor-oriented work. His bass and lead sounds emphasize the rubbery, tactile quality of ravey acid a la Orbital and 808 State. Deploying them in concert with deft, slinky drum programming, Heckmann creates a set of pleasantly funky, heavily syncopated late-night grooves.
This three-track EP, released in 1998 through the Trope sublabel Acid Fuckers United (A.F.U.), remains an enduring example of the aquatic machine funk Heckmann explored under the Electro Nation moniker. In the late '90s, Heckmann's project figured prominently in a movement of German and Dutch producers (Dave Clarke, Anthony Rother, and I-f among them) who were inspired by Detroit electro, a techno-adjacent refiguring of the bassy hip-hop style, pioneered by Juan Atkins and Drexciya. Heckmann trades the pummeling, four-to-the-floor drum patterns of his techno output for slinky, syncopated electro-hip hop rhythms. The germ of the B1, "Woman / Machine," came from Heckmann's collection of Speak & Spell toys, which he used to build and play back the track's eerie vocal refrain. "It was pretty Dada-esque," he explains. "I was searching for the best words to make a great and memorable short text."
"I built a woman / I built a machine," Heckmann's Speak & Spell barks, over a stuttering bassline and a swooping tremolo pad. It recalls the indelible synth hook from Cybotron's "Clear," the Detroit electro classic famously sampled in Missy Elliott's "Lose Control." On the A-side track, "Fist-Man," Heckmann uses an insistent, bubbling bass riff that evokes the hypnotic, propulsive quality of his techno work. Delicately balanced between the two styles, Fist-Man is an ideal tool for a DJ hoping to maintain the dense mood of a techno set while breaking up the genre's rhythmic constancy.
Thomas P. Heckmann
Raum
On Raum, Heckmann's sixth LP (but the first under his own name), released in 1999, he made an excursion into uncharted sonic territory; influenced by the sample-collage practice of musique concrete and the world-building compositional logic of Brian Eno's notion of ambient music, Heckmann produced 45 minutes of glacial, steely textures and minimal drum work. Having recently purchased an Eventide Harmonizer effects unit, Heckmann found himself swimming through dozens of ghostly reverb-echo patches well-loved by synth pioneers (Laurie Spiegel, Suzanne Ciani) and shred-guitar cheesemongers (Steve Vai, Eddie Van Halen) alike. "[The device] had a lot of effects that I always dreamt of," Heckmann says. "That triggered my ideas straight away for Raum."
Far-flung from the pastoral style of Eno's Ambient series, Raum is, for the most part, cold and austere. The drones that lead cuts like "10-27-16" and "08-29-47" churn like troubled water and linger like thick smoke, feeling airy yet impossibly dense. Heckmann's drum programming on the record, composed of wooly kicks, dubby snares and crisp hats, doesn't provide groove so much as it provides locomotion. "08-36-29" is the exception, led by a round, tumbling percussion sample straight from the Fourth World playbook.
Heckmann assembled this compilation in 2012, collating 20 tracks that illustrate his development of a techno style that draws from the EBM and post-industrial influences of his youth. Called "EBM-Techno" by Heckmann, these tracks anticipated (and in many cases, directly informed) the glut of EBM-influenced techno being released today, by contemporary labels like Dominic Fernow's Hospital Productions and Ron Morelli's L.I.E.S. If EBM, the driving, severe, hypermasculine "Electronic Body Music" pioneered by Nitzer Ebb and Front 242, rendered the "aestheticization of physical power and physical force," as Simon Reynolds writes of the proto-EBM band D.A.F. in Rip It Up and Start Again, then Heckmann's EBM-Techno repurposes this domineering energy to propel tireless techno ravers. These tracks crackle with chaos, each leading with a gleefully deranged, rolling EBM bassline and punctuated with distorted percussion, adding industrial clang, Heckmann pushes up from the typical EBM tempo and adds deftly funky drum work, and as a result, standout tracks like "Himmel and Hoelle," "EBM.1," "Necronomicon" and "Poltergeist" carry a levity and cheekiness that set them apart from EBM's characteristic severity. Heckmann cites the influence of "gay disco"—the production work of Patrick Cowley, Giorgio Moroder, and Bobby Orlando—on the formation of this sound.
Merch for this release:
Vinyl LP
On the Acid Seduction series, Heckmann has continued to refine his rough, lethal figuration of acid techno. The original Acid Seduction was released on a two-track 12-inch in 2010 via A.F.U. Limited (Heckmann's revival of the original Trope sublabel, which began in 2005). It came into being from a spontaneous jam session Heckmann had while repairing a Roland TB-303, the bass synthesizer responsible for the characteristic bass squelch of acid house. In 2015, Heckmann would revive the project, producing four more Acid Seduction records in the ensuing years.
Acid Seduction 3 is a clear highlight in this oeuvre. While writing the record, Heckmann was inspired by trips to DJ in Japan, where he used the famed Shinkansen high-speed rail network. "Black Dope" and "Acidulent" deliver the crushing pressure Heckmann's known for, each with a characteristically addictive acid line and a satisfying, swinging groove. The former ratchets up the tension through its use of polymeter—the acid line is in 11/16, and the typical 4/4 techno groove of the drum track is juxtaposed to produce a hypnagogic 'phasing' effect. "Halcyon Days" uses a constant, chugging single-note acid line and a bluesy lead, lending it a motorik quality. The clear standout, however, is "Nozomi 303," a sublime roller with chattering hi-hats and ebullient string synths, that stands among the most transcendent pieces in Heckmann's catalog. It's Heckmann's tribute to a day spent in Kyoto with a pair of Japanese friends, Sayori and Mirai—"Two girls from Nagoya and friends of mine," Heckmann says. "We just had a great day, and I had the idea to have them say a few things that I could use on a future track. It was all a great coincidence that we took the Nozomi 303 train, of course, so this naturally all fell into place."
Heckmann's latest record is a pair of rough techno tools released through the hard techno label Molekül. Run since 2016 by a cohort of Parisian friends—Khoegma, Mayeul, Airod, and JKS—Molekül emerged in 2019 as one of the most promising fast techno purveyors in Europe. Thanks to the proliferation of young scenes in places like Tbilisi, Warsaw, New York and Copenhagen, fast, hardcore dance music has reached a level of popularity not seen since Heckmann's first heyday in the mid '90s. He has remained staunchly committed to this sound since then, weathering tides which have finally, it seems, come back to meet him. Today, globetrotting techno DJs play his records every weekend in the music's most hallowed contemporary halls.
Heckmann explains that Khoegma (aka Gabriel Fleuret) was the one who initiated their partnership. "At first, Gabriel of Molekül contacted me some years ago for a track for a vinyl compilation [2018's MLKL012]," he says. "The recent one was another attempt by Gabriel and I had these two tracks that instantly clicked with them. Molekül is a great label with great artists and I'm happy to work with them." Both cuts on Bone Breaker are absolutely furious, showcasing Heckmann's brutal production in fifth gear. They stand to demonstrate why Heckmann currently sits with literally hundreds of releases under his belt; in today's crowded field of fast techno tweakers, few have so reliably delivered the goods.