LIFETIME ACHIEVEMENT
Recovery and Remembering in the Work of Norman W. Long
By Erin Margaret Day · February 10, 2022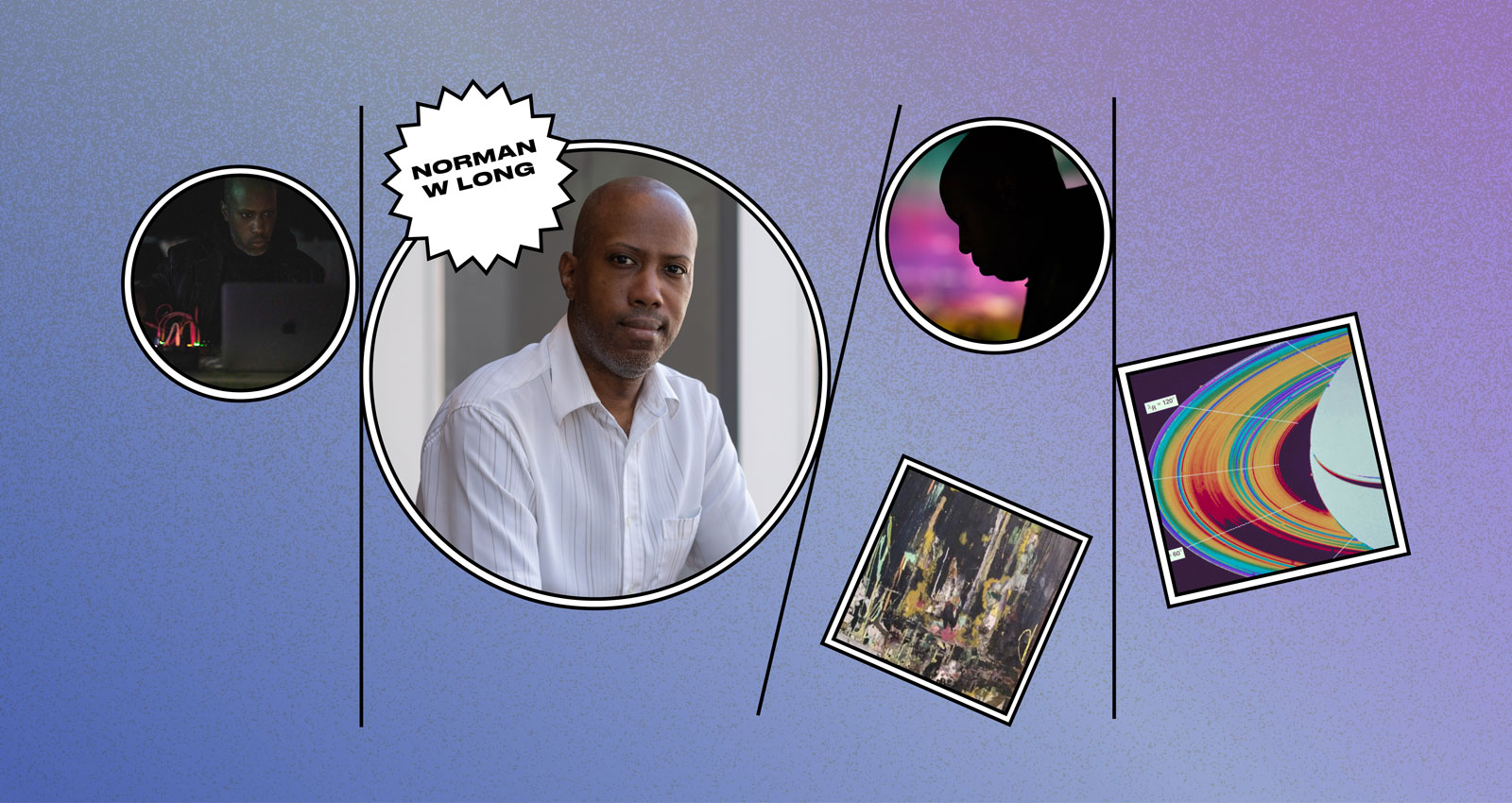 Norman W. Long is from an area on the Southeast side of Chicago that's about the same distance from downtown as it is from Gary, Indiana. It used to be part of a whole industrial corridor along the shoreline of Lake Michigan, with a thriving community life and vibrant economy. South Chicago was kind of its own city and residents didn't have to go into downtown for much. Long remembers when the Wisconsin Steel Mill closed in 1980—locking out workers; stealing paychecks and pensions; and in many cases, destroying lives. In the following decade, a quarter of the workers laid off had died, most from suicide, heart attack, or drinking themselves to death. The community's resources dwindled, businesses shuttered, and eventually, even schools closed. The mills that used to line the shore were replaced by toxic vacant lots and casinos. Though Long was too young to anticipate its consequences or future possibilities at the time, one thing had become certain: his generation of residents would have to leave the community to find opportunities in the world.
Though he became interested in experimental music in high school, Long didn't think about producing music for about another decade, in the late '90s. Music came out eventually as an expansion of his artistic practice spanning sculpture, found objects, installation, painting, and early digital image work. While attending San Francisco Art Institute as a graduate student, Long created works that focused on how memory shapes your identity and the expansion of Black subjectivity. Inspired by the work of Doris Salcedo, Long worked primarily with concrete without knowing she had a whole team of graduate students supporting her. Working without those resources, he struggled both with the cost of supplies and only being able to afford a small studio space in a San Francisco which was already quite gentrified and expensive.
When Long realized that sound is a more affordable medium, his work found a new focus on memory in time and space, sampling from records he found in thrift stores and turning toys and other domestic objects into speakers—"so that things which are ordinary become something else when activated through sound," Long explains. This shift was greatly impacted by his sound instructor at SFAI, Laetitia Sonami, who introduced him to John Cage and David Tudor's Rainforest, in which they "attached transducers to these large objects like huge oil cans and resonated them with their composed sound," continues Long, resulting in an object sounding unlike what it ordinarily would.
While Sonami, Martin Schmidt (Matmos), Asphodel Records, and the experimental turntablism scene going on in the Bay Area at the time were big factors in what drew him there in the first place, Long found that the gallery and club cultures were both very close-minded and that the culture of both the city and the school had shifted irreconcilably from the progressivism he had associated them with. "Nobody was reading bell hooks, everybody was reading Dave Hickey," Long says, adding that most of the art was "formulaic." "People were there to buy their degrees and have fun—it was a really expensive daycare center," he continues. As the only Black grad student, the other students ignored his work, thought it took too long to understand, and were dismissive of the critical race theory and cultural theory it was usually centered around. When he began making sound-based works, their reaction was "very 'HOW DARE YOU MAKE US LISTEN TO THIS?'" Long recalls.
Something that increased Long's loneliness, depression, anxiety, and rage around this time was that he worked odd hours and didn't have regular access to the internet. Discussing Ytasha L. Womack's book Afrofuturism: The World of Black Sci-Fi and Fantasy Culture, Long points out that she learned a lot through listservs. While he had other ways of learning things, there was no discussion or community. Long says the endless stacking of frustrations and challenges led to a panic attack and a very expensive hospital visit, and after that, he went to a doctor who prescribed medication that helped him slow down his mind a bit. Over the course of the next few years, he developed an interest in sound walks and meditations, undergirded by reading bell hooks and in-person lectures he attended on the subjects of mindfulness and being your authentic self.
Enrolling in a Master of Landscape Architecture program at Cornell University, Long found himself both happy and angry. "Of all the socializing I've had in the last 25 years, that was the closest contact I've had, with the students in my cohort at Cornell—other than that, not even a lot of contact or even particularly fair treatment," Long says. Yet he had really wanted the Bay Area to be the last place he went, and was still carrying a sense of loss about this place he had such high hopes for being so disappointing. Comparing it to breaking up with someone "[he] had wanted to be with forever," gentrification made it impossible for him to be happy in the Bay Area, but he still wanted it to be possible, even though he was deeply frustrated by the way his time had been wasted by the creative community there. He began taking audio production courses at Cornell, learning Ableton on the side while his main program focus on landscape architecture really helped him learn to organize his ideas. It was also here that Long developed his aesthetic of field recordings in relation to space, history, and ecology, but upon completion of the program, he struggled to work in a discipline in which you need capital to begin, acquiring all the expensive products used to design. Long says he "wasn't able to cross particular thresholds or deal with things in an efficient manner due to mental health struggles."
Despite leaving the city multiple times to attend prestigious schools and his high levels of education, Long was forced to return to Chicago during the economic crash of 2008. His current practice has been steered by a lack of resources and his own ongoing unemployment and under-employment after struggling in abusive and dehumanizing working conditions. Using Ableton, a mini-disc recorder, and a computer, he began documenting the world around him—a world that, with the pandemic, has become particularly constrained and localized, but also increasingly centered on the value of Black life and Black community, the idea that Black spaces matter, and that there are spaces within Black and Brown communities for walking and other forms of self-care. He has become an engaged community member in the transformation of contaminated and abandoned industrial sites on the South and West sides into green spaces like the Chicago Center for Green Technology in East Garfield Park and Big Marsh Bike Park in the South Deering community where he grew up and lives presently.
"Once the park district started holding open houses and events at Big Marsh in 2014 and 2015, it sparked my interest in how the landscape was going to be changed," Long explains. "I had already done recordings and soundwalks at the Indiana Dunes, Pullman National Monument, Washington Park, and Garfield Park, so I was really excited about walking, listening, and recording what was going on in my community." However, he also studied and had studio projects focused on converting brown and gray field sites to green spaces as a grad student at Cornell between 2005 and 2008, even receiving a rejection letter from one of the landscape architecture firms he applied to that worked on the Big Marsh project in 2009.
There are native grasses growing where toxic industrial sludge used to be, and thanks to Long, an ongoing sonic record of the process of transformation. "It's remembering, awakening," Long explains, "a way for me to be in the world, a chance for those not here to experience this process of recovery."
Here are eight releases to get the world more familiar with Norman W. Long's unique approach to remembering, resonating, and recovering.
<hr/ >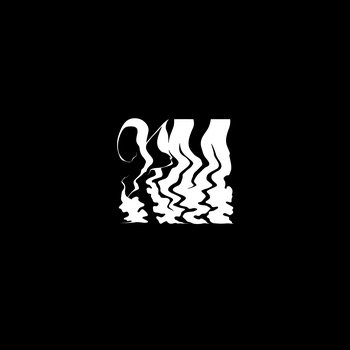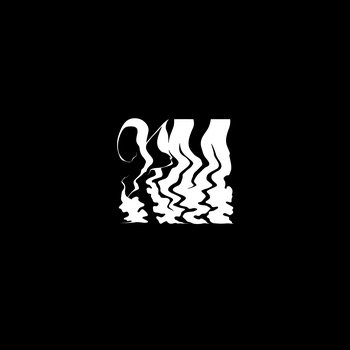 Merch for this release:
Cassette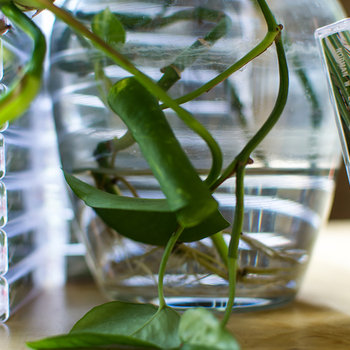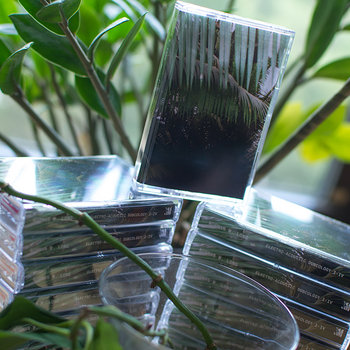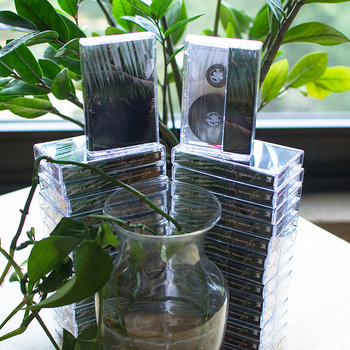 Coming into contact with Reserve Matinee label-runners John Daniel and Michael Stumpf was a real surprise for Long. "The fact that they reached out to me was truly a blessing," Long admits. "They were able to not only put out my Dubcology series, but book me with really great artists and musicians since we got to know each other in 2018." The Dubcology series began as a series of recordings of Cornell University's Botanic Gardens and Arboretum, which Long mixed and processed live during the summer of 2007 at No Radio Records and the Lost Dog in Ithaca, NY. The final form of these recordings was more like a mapping of the trails he walked. While not released on Reserve Matinee until 2018, it was mixed and processed at the Cornell Center for Electro-Acoustic Music in the summer of 2007.
Merch for this release:
Cassette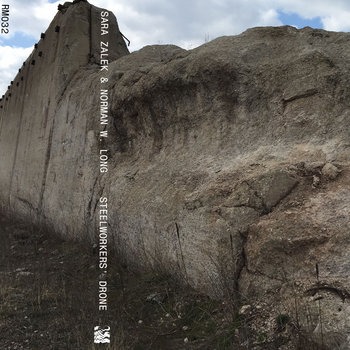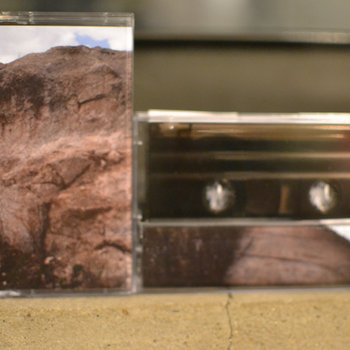 Steelworkers' Drone was recorded at Ignition Project Space and Steelworkers Park over two trips with avant-garde interdisciplinary artist Sara Zalek in Chicago. Steelworkers Park is an abandoned steel mill facade (previously home to U.S. Steel operations) being reclaimed by nature and serving as a monument to the industrial workers who once toiled there. Resulting from their collaborative reading of Pauline Oliveros's Environmental Dialogue, Long and Zalek listened and improvised, reinforcing the elements of the Steelworkers Park soundscape during their sessions with electronics. Two cuts are live recordings of collective listening experiences they led in these post-industrial areas and two are of field recordings they made together on trips to Steelworkers Park.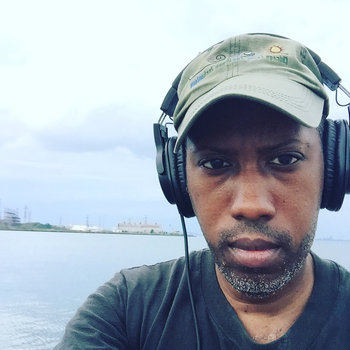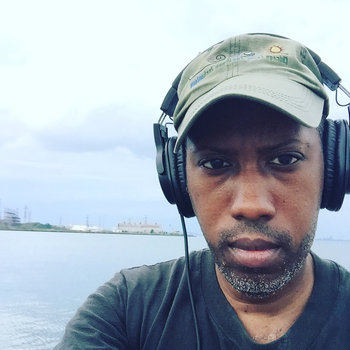 This collaborative duo with Xris Espinoza is organized around a deep exploration of the unknown. With Espinoza on reeds and percussion and Long on electronics and percussion, they make it clear that some "Sacred Soundologists"—as Angel Bat Dawid describes these two—are guiding us on an experiential journey connecting the ancestral to the future. Bat Dawid and Espinoza had studio and rehearsal spaces at this building in Bronzeville where Long rehearsed with them several times and these are the last recordings they made there.
"I think what was important about the group and duo releases was that there were these small pockets of communities here in Chicago that listened to me and were willing to work with me," Long says.
Angel Bat Dawid & Tha Brothahood
LIVE
Merch for this release:
2 x Vinyl LP, Poster/Print, Compact Disc (CD)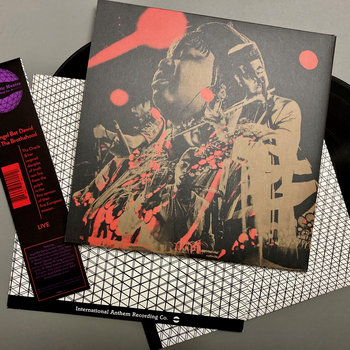 Long originally met Angel Bat Dawid when performing in Free Trio at Brown Rice with Dan Godston and Saalik A. Ziyad in 2011. Bat Dawid expressed great interest in his recordings, leading them to put together a group improvising with his field recordings and archival recordings of Sun Ra, Myth/Science Dubcology Quartet. (Other iterations of Long's Myth/Science Dubcology series included contributions from Damon Locks.) In early 2015, Bat Dawid put together the Participatory Music Coalition, which is how Long met most of the members of what became tha Brothahood at Transition East, along with Eliel Sherman Storey, David Boykin, Sojourner Zenobia, Gira Dahnee, Jamal Moore, and Dr. Thomas Stanley from Baltimore.
Long says he "played a relatively small part on this album, improvising samples and electronics with the group," but touring and performing with Angel and tha Brothahood in Europe was "an incredible experience to be part of—playing with incredible musicians for three weeks almost everyday was great, but what was even better was that they are even better people!" He says working for Angel Bat Dawid was absolutely the best job he has ever had.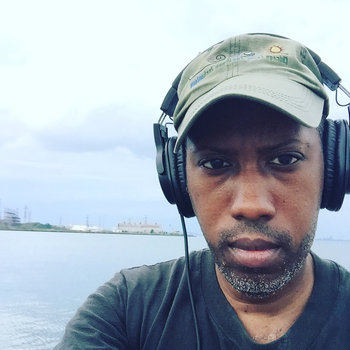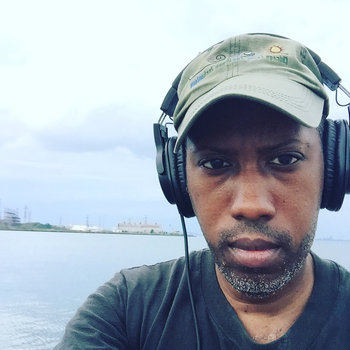 Recorded in January of 2021, Black Space in Winter offers us a way to listen to communities of color via the economic, residential, and ecological life sounds recorded "by a member of the community and a Black man economically affected by this pandemic," with relatively affordable handheld devices in a publicly accessible space which can "facilitate the health and resilience of the ecology and local residents," Long explains. "Me: holding this recorder, not being able to work…but I'm able to take care of myself in this creative way." This was recorded as a part of the We Series curated by Lia Kohn and Dierdre Hackabay and features recordings of bird song, train activity at the Norfolk Southern Calumet rail yard, traffic from 103rd Street, and neighbors bordering the east side of the park. For this one, Long also plays bowls and cymbals in addition to electronics.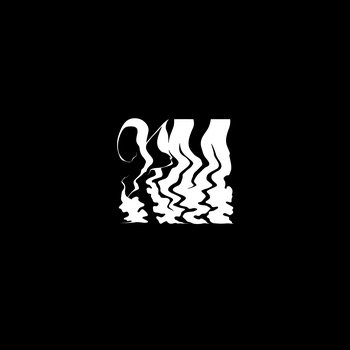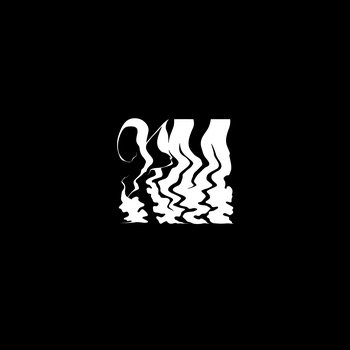 Merch for this release:
Cassette
This is the first release of the eXU-9 project and Long's latest release on Reserve Matinee. "This project is more open, meaning the sounds may come from field recordings, harsh noise, or weird beats," Long says. It is an exercise in reclaiming or redefining words weaponized against you. Named after the epithet endlessly used to deride his different way of learning and processing in middle school—affirming his Afro-Futurist inclinations—the cover is an altered picture of his sixth grade portrait in which his face and hair have been replaced with an image of our solar system, because (as Angel Bat Dawid often says) "we are stars." Long states that "the purpose of bullying and its violence is to separate one from their community and their humanity." The album is dedicated to "those who did not survive" and exists as "an act of self-care and an acknowledgment that we are so much more than the labels, limitations, and violence done to us."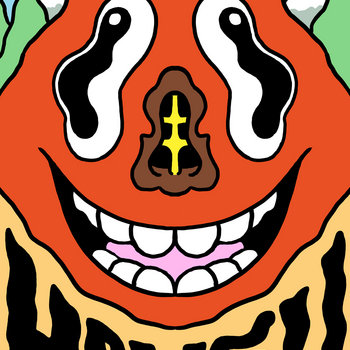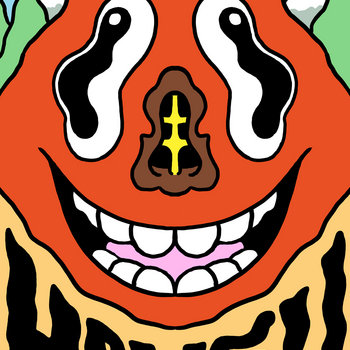 Merch for this release:
Cassette, Compact Disc (CD)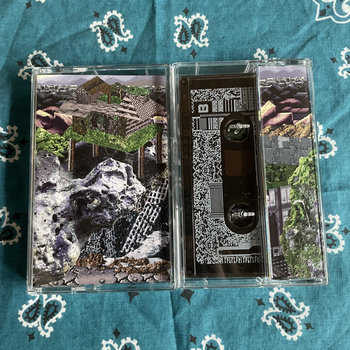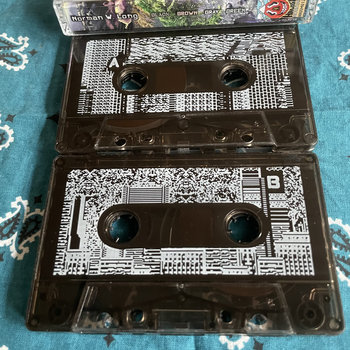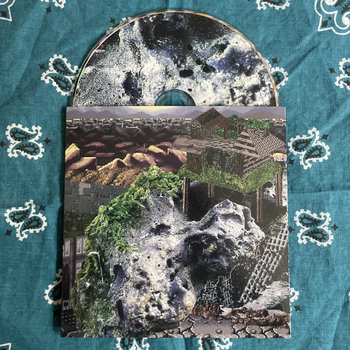 BLACK BROWN GRAY GREEN is a collection of work done from 2019 to 2020. Opening track "SOUTHEAST LIVE 2019" was recorded live at Experimental Sound Studio by sound engineer Alex Inglizian; it is a mix of field recordings taken from ESS's garden and parks from Chicago's South Deering area, improvised with analog synth sounds and midi data from plants for a sound installation at ESS's Audible Gallery that accompanied a sculpture by Mie Kongo. The rest of the album were shorter pieces recorded at Marian R. Byrnes Park and Big Marsh from the start of the pandemic lockdown in March 2020 to the fall of 2020. Long describes this album as an album "of multiple access points referencing green spaces in Black and Brown communities, Brown and Gray fields in post-industrial landscapes, recovering landscapes, essential workers commuting to their jobs, and my own response to the crisis by walking, mindfulness, recording and composing for my own mental health."
Long performed multiple shows at Digital Art Demo Space (DADS) between 2017 and 2018, when Max Allison of Hausu Mountain was volunteering there. Allison and Long ran into each other again, performing in and attending shows at Options, a house venue in Albany Park. Allison was always very vocally supportive and encouraging of Long's work. They kept in touch until Allison and label co-founder Doug Kaplan asked if he wanted to release something on the label in late 2020.
McKenna/Long/Ali/Harris
Anemoi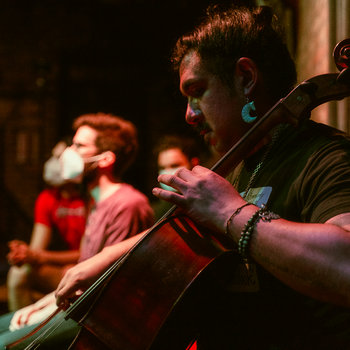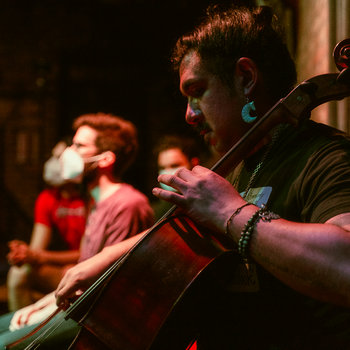 Merch for this release:
Compact Disc (CD)
In late 2017, Bill Harris invited Angel Bat Dawid, Xris Espinoza, and Norman W. Long to open for his Hatcher/Namay/Harris Trio at Elastic Arts. This trio featuring Long would go on to become Angel Bat Dawid and tha Brothahood. This set of recordings captures the first interaction of a diverse quartet of improvisers during the second pandemic spring of 2021: Ishmael Ali, Bill Harris, Norman W. Long, and Will McKenna. Anemoi is a project of Chi Away, which will be comprised of three recordings of separate and novel small ensembles of Chicago musicians from a great breadth of backgrounds made over the course of a few months, all released on the Chicago record label Amalgam, with funding from the New Music USA Creator Development Fund.