LIFETIME ACHIEVEMENT
Nick Macri Embodies the Spirit of Chicago's Creative Community
By Erin Margaret Day · October 18, 2022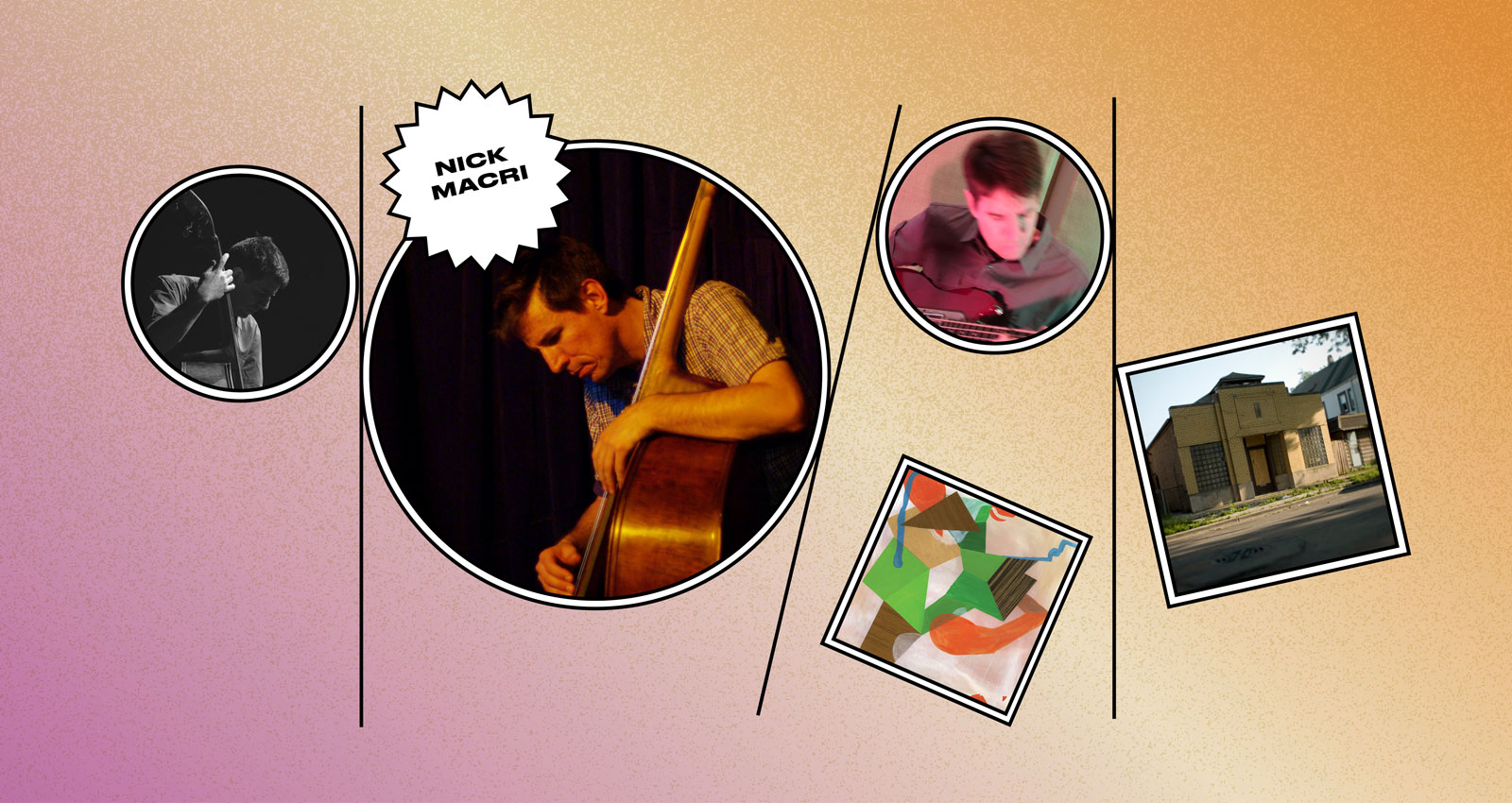 Chicago has long distinguished itself as a working-class metropolis: "A tall bold slugger set vivid against the little soft cities," in the immortal words of Carl Sandburg. This is not to say that all Chicagoans work in the trades, but rather that their spirit has grit and their vision is not limited by the pursuit of fame and fortune. It's a city of working artists, of ordinary geniuses—people who would rather work a day job and be truly passionate about what they create. While the stockyards that led Sandburg to call the city "the Hog-Butcher for the World" are no longer here, that legacy is alive in the artistic culture its residents have built over time. One of those residents is Chicago multi-instrumentalist Nick Macri, known largely as one of the city's finest itinerant bass players.
Macri is a fourth-generation Chicagoan, raised on its far southwest side and south suburbs, whose grandparents both worked in the stockyards until they opened a portrait studio in Brighton Park, where Macri and their other grandchildren would help out as youngsters. Macri left the city briefly to attend college downstate at the University of Illinois in Champaign-Urbana, settling on the north side of Chicago following graduation, much to the dismay of his grandmother, who only traveled north of Madison Street a handful of times. There was never a question about where he would set up his creative life.
"Being a creative musician in Chicago, at this point, for me, barely feels like a conscious choice is being made on my part because it is so ongoing and engaging and keeps moving around me that I can only move forward with it," Macri says. "The city's musical trajectory, to me, will always be on an infinite ascent and in constant renewal because anyone involved with it—whether right now, in the past, or in the future—will bring something new to it themselves, guaranteeing constant change. I think the cross-pollination in Chicago—between musicians and artists, across disciplines and techniques, and never being too concerned with style or trend, but rather with originality and inclusion—is really the hallmark of the Chicago creative community that will always be at the forefront and continue to grow."
Macri received piano lessons around age six or seven for about six months that did not take at all, but he loved listening to old 45s and 8-tracks in his father's collection and other houses in the neighborhood, cranking classic rock and hits of the day on WLUP, WXRT, and WLS, and watching musicians perform The Midnight Special on WTTW or at neighborhood block parties. In fifth grade, he dipped his toes back in the waters of musicianship, playing alto saxophone in the school band; he continued this through high school, adding baritone sax to the arsenal. Sometime in seventh grade, a fretless Gibson "Ripper" bass in the band room caught his attention.
"My band director, Robert Hiorns, very kindly, and likely against all best judgment and school rule, allowed me to carry it—without a case—and an amp home on the school bus on weekends," Macri says. "I had zero idea what I was doing initially and for a couple of years to come. Mr. Hiorns allowing me to take that bass home and just kind of explore it on my own time and to lead my own charge down my own path was, in retrospect, clearly the trailhead of a path I can trace back from now to four decades ago, carrying that bass guitar on the public school bus."
Macri now plays both upright and electric bass (and recommends learning both to all bassists who desire gig security), but he didn't actually even touch an upright bass until age 30. "I played saxophones all through grade school and high school—marching band, symphonic band, etc.—and bass was always more for me: a deep, developing side/self-interest," he says. "While I had music education and could read music and understand some theory from my time in school band as a saxophonist, I taught myself how to play the bass simply by doing: listening to records, failing, then doing again (then failing again), and so on. Very auto-didactic to my approach on bass on the whole. I really didn't develop an interest in playing upright until much later in life, and it shows. Although, like most of the music I've done, I kind of came at it sideways, through an open window, rather than through the front door."
Though Macri played saxophone in school jazz ensembles, his own musical interests were more rock-centered in the beginning, as evidenced by his work in bands like C-Clamp, Heroic Doses, and the Zincs. He didn't really "catch the jazz bug" until college when he saw Sun Ra in 1990. He actually had tickets to see a then-still underground Soul Asylum that night, but a good friend convinced him to ditch that to catch Sun Ra at the Student Union at U of Illinois. "I honestly think some of my DNA was altered that night–a common occurrence when young musicians witness Sun Ra–and my listening and understanding of music was forever changed," Macri acknowledges. "A few years later, I saw Art Ensemble of Chicago at the Steppenwolf Theatre in Chicago and was completely blown away by this group that was incorporating hundreds of years of music into their original repertoire and were also punk as hell; very serious, but with a sense of levity at times; and very theatrical and ritualistic. At the same time, I began regularly attending the jazz and improvised music series at the Empty Bottle that was curated by Ken Vandermark and John Corbett; the free/jazz music series in the basement of The Nervous Center coffee shop that was next to the Davis Theater in Lincoln Square; then a few years later, early Elastic shows [when it was in Humboldt Park]; the burgeoning Hungry Brain series by Josh Berman and Mike Reed, etc. I was always interested in this community, but I was coming at it more from a punk/underground approach. I went to as many shows as I could, just to watch, but eventually, I started to get asked to play and join in. The first folks who invited me to join in were Fred Lonberg-Holm, Tim Daisy, Charles Rumback, and Ken Vandermark."
Importantly, while Macri takes inspiration from an infinite source of individual musicians from all over the place, what he is most inspired by are his friends in the arts community in Chicago. "Chicago is teeming with inspirational musicians, visual artists, writers, dancers, etc…some who are close friends, and others whom I admire from afar…just walking around this city and seeing all these folks doing their own thing," he says. "Always making new stuff, without paying too much attention to what it might bring them, but rather for the love of creating something and of self-expression."
"When I was younger, I always assumed there might come a day when I stopped playing and hung it up or just played covers in a friend's garage or something," Macri continues. "But as time has gone on, it's been great to realize that living a creative life doesn't have to stop, and that it only keeps growing if you want it to, and that you can grow along with it."
Here are 14 releases showcasing the bold, vivid, and adventurous spirit of Chicago's creative community through Macri's life and work.
---
Macri had earlier bands, but he considers C-Clamp, where he really began to hone his own voice on bass and as a human being. It was his first group right out of college, and at 22, he was the oldest member of a three-piece rounded out by guitarist and vocalist Tom Fitzgerald and drummer Frantz Etienne. This is where Macri became more serious about his relationship with music and his commitment to being an open-minded collaborator, as C-Clamp was a very collaborative group.
"It had taken years of playing in unoriginal and derivative bands in high school and college to get to a point where I was in a room with two other people really working hard to make something beautiful together rather than just getting together on a lark," Macri says. "We essentially wrote songs together in real-time from jumping off points from [Tom Fitzgerald's] guitar parts, so it was like pulling teeth at times in that it was arduous, but ultimately worth it."
C-Clamp never made it out of Illinois and self-released and kept ownership of all their music, so they are thrilled that Numero Group was interested in rescuing their recordings from their "very certain purgatory, wallowing in the obscurity of the pre-internet bardo," Macri says. "I find it interesting that Numero is releasing the C-Clamp stuff in reverse order, from final music released (the song 'In Tow' from our Longer Waves album) to our first 7″. By the time 'In Tow' came out, the band was just hitting its stride and sounding singular—a perfect time to break up, of course!"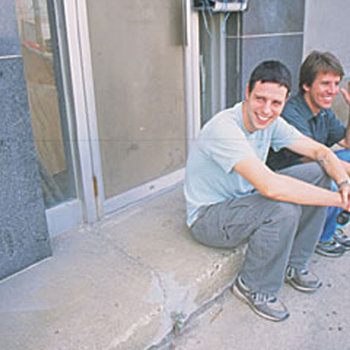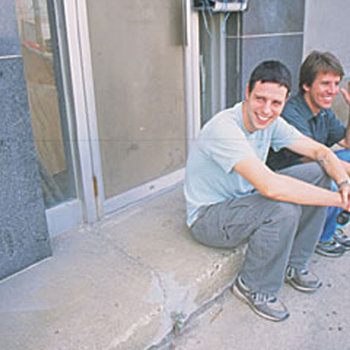 Macri first met Ryan Rapsys working together as the rhythm section of Heroic Doses, a band that were on the front lines of the Chicago '90s post-rock scene, breaking down barriers between punk, jazz, funk, and basically everything else, too. Meeting Rapsys and joining up with him in the multi-instrumentalist duo Euphone was a pivotal moment for Macri as a musician and as a young adult. "Ryan opened my eyes to a lot of different styles of music, and his approach to music-making was always very playful, yet with serious intent and masterful playing that belied his years; he was probably 22 or 23 when we made this," Macri explains. "He really opened up my playing—it was like running behind a pace car, trying to keep up with him, but it greatly advanced my playing and understanding." Euphone actually had an offer to sign with Sub Pop at this time due to their connection with Bill Dolan and Heroic Doses, but they chose to go with Jade Tree instead, which turned out to be great for them. "The records we made on Jade Tree took us around the world—to Europe, Canada, and Japan…it came right at a time in my life when I was considering bagging music altogether, but the music I made with Ryan made me think, 'Hmmm, I'm going to follow this music thing a bit further and see where it takes me.'"
Merch for this release:
Vinyl LP, Compact Disc (CD)
While playing in the Zincs, who had two albums on Thrill Jockey with James Elkington (Horses Ha, Eleventh Dream Day), Macri went on a month-long bus tour with Monade, Laetitia Sadier (Stereolab)'s side project. The time on the road together made them comrades, and the two hit it off so well that following the tour, they made a collaborative 7″ of Kevin Ayers covers on Stereolab's label, Duophonic. "I was, and still am, a huge Stereolab fan, so getting to work with Laetitia on this album was a beautiful experience, and we're in touch to this day," Macri says.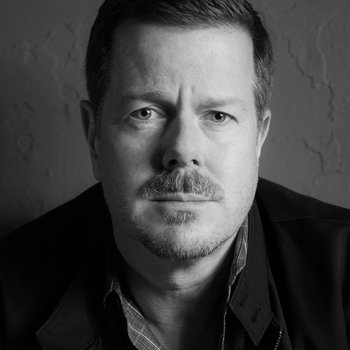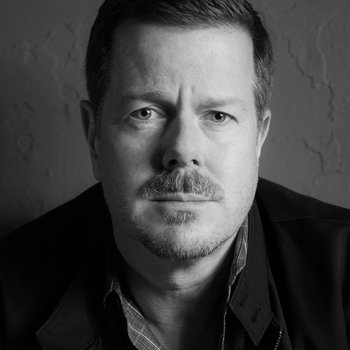 Macri had seen Ken Vandermark play many times at his long-running regular gig at the Empty Bottle with the Vandermark 5, but didn't actually meet him until about 2012, when Vandermark, at drummer Tim Daisy's suggestion, asked Macri to play with him in a group backing Milwaukee-based visual artist and songwriter, Adrienne Pierluissi (The Margots).
"At that point, I hadn't worked much at all in the fields of jazz or improvised music, but I had been playing in a trio, Stirrup, with Fred Lonberg-Holm and Charles Rumback, so I was getting my feet wet," Macri says. "Our experience playing together with Adrienne was a good one, and he asked me to join him in a new, big band he was forming called Audio One. He took a bit of a chance on me as, at the time, I was coming more from a punk/underground end of the spectrum, but, ultimately, it worked out great; and Audio One went on to make three albums and do a couple tours, and I have continued to make new music with Ken in various formations ever since with a new quintet in the works. On this particular album, I get to 'double': that is, I get to play both the upright bass and the electric bass—sometimes on the same song!"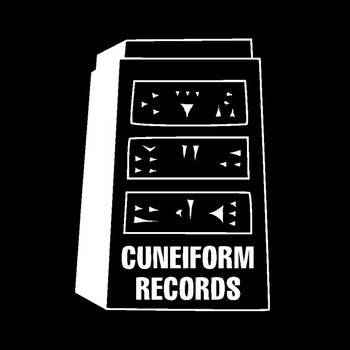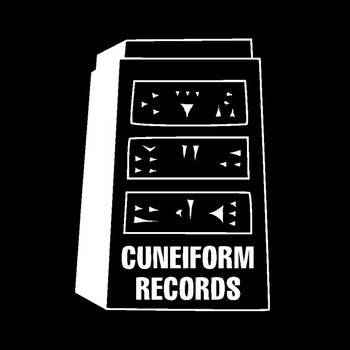 Merch for this release:
Compact Disc (CD)
Stirrup is Macri's long-running collective trio with Lonberg-Holm and Rumback. They have released five albums. The Avondale Addition is perhaps Macri's favorite, as it flips their trio on its head by adding six additional members to the group from across the jazz, improvised, and noise communities—which Macri is quick to point out is really just one community in Chicago. He explains the kicker: "Fred, who is usually the lead 'voice' in Stirrup with his cello, is instead conducting the group with a series of signs, texts, drawings, hand signals, and his infamous, handmade 'Lightbox,' which has a different color light on it that is assigned to each musician in the ensemble that Fred can then conduct by flipping their light on or off. The result sounds to me like an expressionistic jazz big band nearly going off the rails with bursts of noise here and there, but mostly floating melodies and rhythms that go in and out at Fred's whim with occasional—almost, but not quite—dub qualities."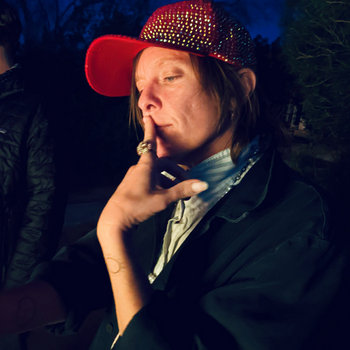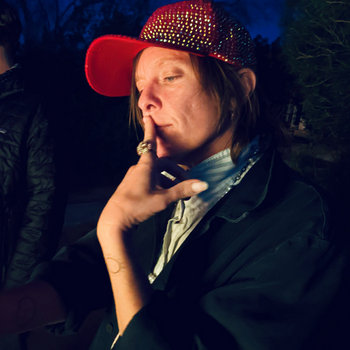 Merch for this release:
Vinyl LP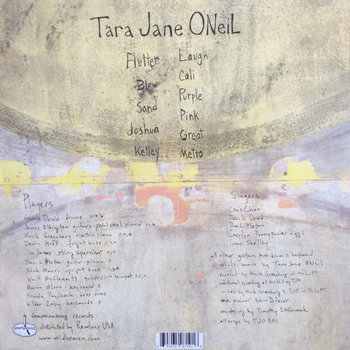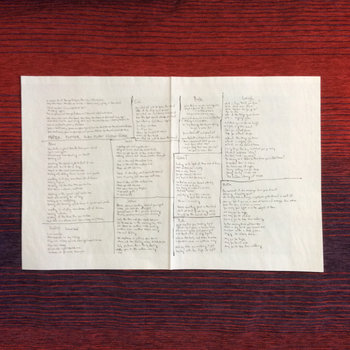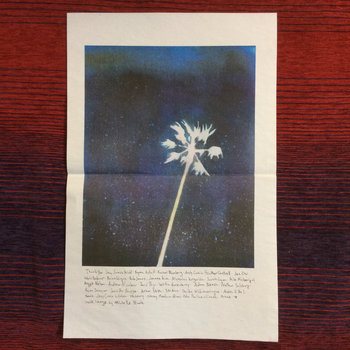 Mark Greenberg (Eleventh Dream Day, The Coctails) is the studio manager at Wilco's recording and rehearsal studio, The Loft. His relationship with Tara Jane O'Neil extends back to her earliest performances with Rodan and Drinking Woman at the Lounge Ax in Chicago. When Greenberg and O'Neil were both hanging out at an Eleventh Dream Day show in New York, he casually invited her to record her next album at the Loft. Since O'Neil wanted to record the sessions live and be a guitarist in an ensemble, she thought it would be a good fit. Greenberg hired Macri to play on it, along with James Elkington and Gerald Dowd.
"We tracked in one afternoon, and the session felt, from where I stood, to be pretty smooth and open-hearted," Macri says. "Tara Jane is a fantastic bass player in her own right—I saw Rodan play in 1993—so getting to lay down some low end for her was an honor."
Daughter of Swords is the solo project of Alexandra Sauser-Monnig (Mountain Man), who opened up for Joan Shelley while Macri was on the road with her.
"Alex played solo and sounded amazing, casting a spell each night on the tour before we went on," Macri recalls. "The last day of the tour was in Chicago, so I was home, but Alex had plans to stay on to record a song with Jeff Tweedy (again at The Loft) while she was in town. The next morning, I got a call to come play bass on the track she was recording, so this was a nice post-tour surprise. When you record rhythm tracks, oftentimes, you don't really hear what the song will eventually become, as you are one of the first things put to tape (along with the drums). So, I played a couple of bass lines to Spencer Tweedy's drum track, then we hugged it up, and I went on my way, wondering if it would ever amount to a finished song or not. Fast forward just a couple of months, and I woke up to an Instagram tag from Nonesuch Records that this song was out and released, and I had played on it—which was a nice and unexpected surprise because, at that point, I had kind of forgotten all about it!"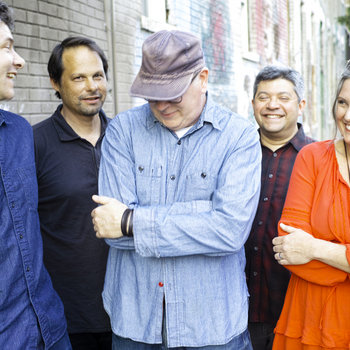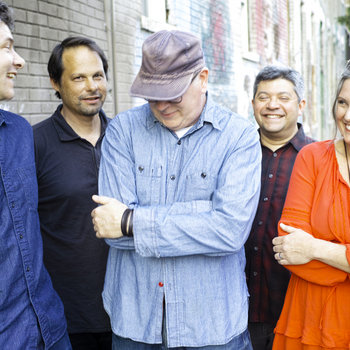 Merch for this release:
Compact Disc (CD), 2 x Vinyl LP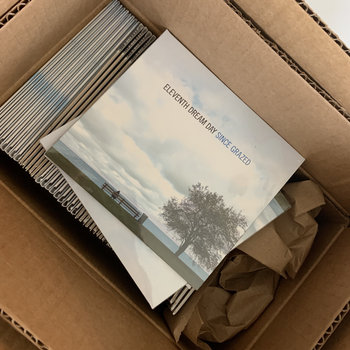 Eleventh Dream Day were one of Macri's favorite bands during his senior year of high school in 1989 when their album Beet came out. "I played it constantly, especially the opening song, 'Between Here and There,'" Macri admits. "The 17-year-old me would have pushed the middle-aged-me and said, 'No way…get out!' when middle-aged-me told him that he will grow up and play on an Eleventh Dream Day album one day, and will play live with them at their record release parties. All the Dream Day crew have been good friends of mine for many, many years now, but it's nice to know that thrill from your younger self can still be ignited at any time."
Merch for this release:
Vinyl LP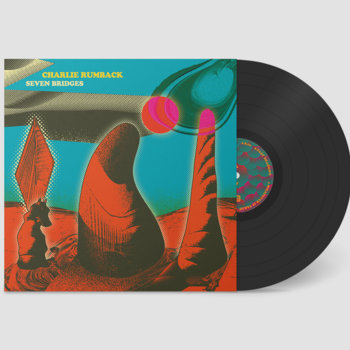 Charles Rumback is one of Macri's favorite musicians and humans, so it's quite remarkable that he's had the great pleasure to work with Rumback extensively over the course of fifteen years, mostly with Stirrup.
"This album of his is one of my favorite albums I've ever played on for many reasons, but primarily because it gave me a chance to play and record with the late, great Blue Note jazz trumpeter Ron Miles whose albums I Am a Man and Rainbow Sign are, I think modern-day jazz masterpieces," Macri explains. "Charles, along with the amazing sound engineer and mixer John Hughes III, painstakingly crafted this album over the course of several years with appearances by singers Krystle Warren and Sima Cunningham and a rogues gallery of notable Chicago jazz musicians.
The Sea and Cake
Any Day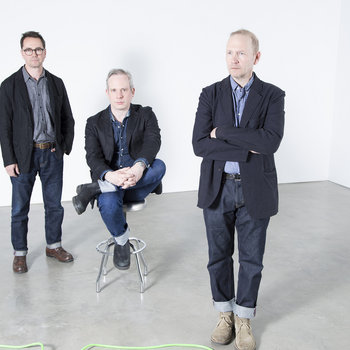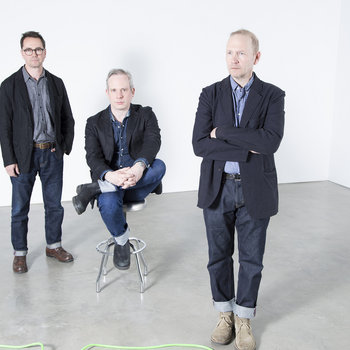 Merch for this release:
Vinyl LP, Compact Disc (CD)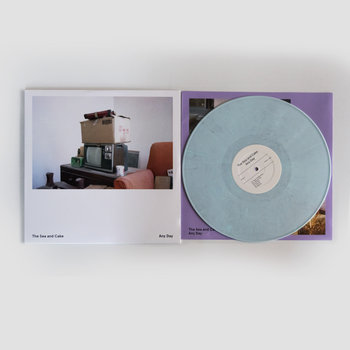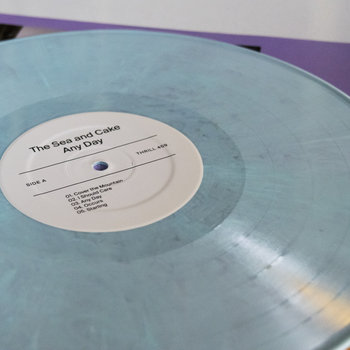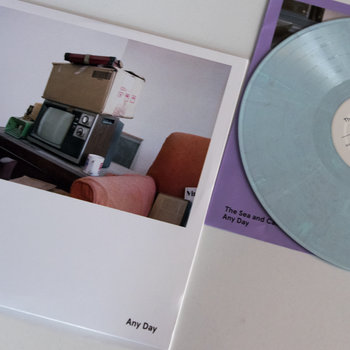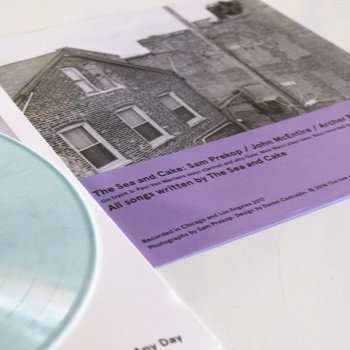 Macri has known the fellows in The Sea and Cake for many years now, as they were labelmates at Thrill Jockey during his time with the Zincs. They also toured together a couple times, as he recalls.
"I've been listening to The Sea and Cake since before they were The Sea and Cake, meaning [Sam Prekop's] previous band, Shrimp Boat," Macri says. "The drummer/engineer John McEntire, who I've worked with on many records at this point, contacted me about playing upright bass on a new The Sea and Cake track on their new album. He sent me the session files, which I took over to John Hughes' studio and recorded a couple passes of a bassline the next day, sent it back, and it ended up being the first single and the title track."
Merch for this release:
Vinyl LP, Compact Disc (CD)
James Elkington has been a close friend and a co-conspirator of Macri's for over twenty years. "We always have something cooking and are in a perpetual state of working on some new project together to varying degrees," Macri says. "Whether in the past, real life, like the Zincs or the Horse's Ha, to the present with his solo albums and duo albums with Nathan Salsburg, to the completely imaginary and non-existent Touch Tones. We are the same age and have a lot of mirrored musical tastes and a sense of humor, plus we have some parallel experiences of our youth, despite growing up on different sides of the Atlantic Ocean. We are both insatiable music/record nerds as listeners, and as musicians, I think we both put a premium on self-growth as players, which has served us well over the years to inspire one another to never settle, and to egg each other on to keep pushing ourselves forward."
Ever-Roving Eye is Elkington's second solo album under his name, but Macri points out that we could easily have highlighted the first, Wintres Woma, too—it's just as good.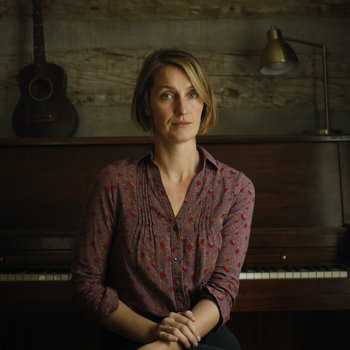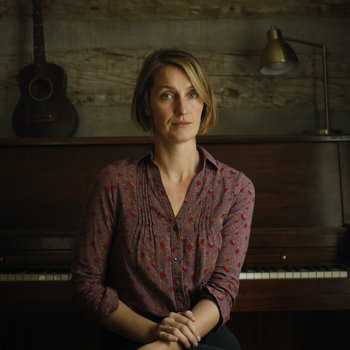 Merch for this release:
Vinyl LP, Compact Disc (CD)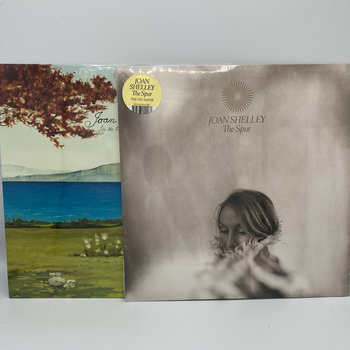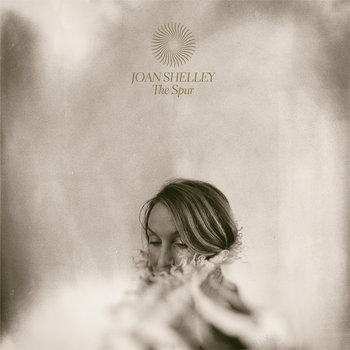 Macri's friend Nathan Salsburg is a curator for the Alan Lomax Archive at the Association for Cultural Equity, as well as being "a ripping fingerstyle guitarist with terrific solo albums to his name," including his album Psalms that Macri plays bass on, and two guitar duo instrumental albums with James Elkington (Avos and Ambsace).
"Through Nathan, I met the singer-songwriter Joan Shelley. I had the good fortune of doing a tour with Joan and Nathan right before COVID-19 hit, and I ended up playing upright bass on The Spur, which she recorded during the pandemic and was produced by Jim Elkington." Macri continues to work with the Louisville-based songwriter and just returned home from a week on the road with her.
Nick Macri & Mono No Aware
Amache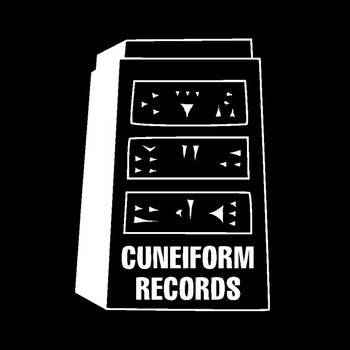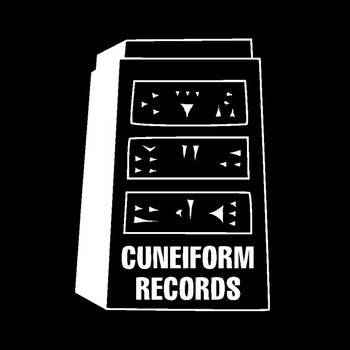 Merch for this release:
Vinyl LP
In 2019, Macri was invited by Tim Daisy, Ken Vandermark, and Andrew Clinkman to perform at their music series Option at Experimental Sound Studio (ESS) in Chicago.
"It's essentially an open recording session wherein an artist does a solo, improvised set to a live audience," Macri explains. "I had never performed solo before, and still felt a bit green with regards to playing freely and improvised (still do!), but the performance was super fun, very challenging, and quite liberating to do. I liked the recorded result, so I asked John McEntire to mix it with only one edit; to remove my quote of 'Do You Want New Wave or Do You Want the Truth' by the Minutemen. Other than that edit, the record is the performance as it happened, and I was thrilled when the storied Cuneiform Records, who I had worked with on a Stirrup album, was willing to release it. I called the 'band' Nick Macri & Mono No Aware because, even though it's completely a solo recording, I'm such a dyed-in-the-wool collaborator that I had to make up a group name just for myself."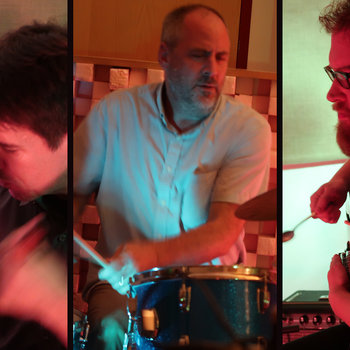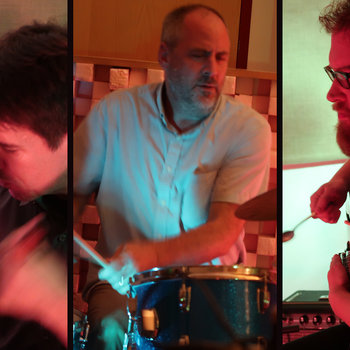 Merch for this release:
Cassette, Vinyl LP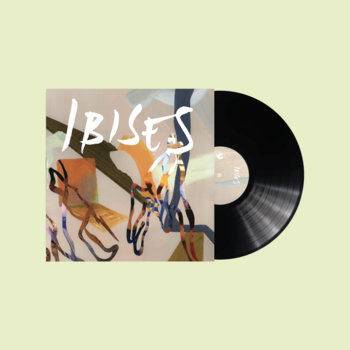 The upcoming Ibises album, soon to arrive courtesy of American Dreams Records, comes from the second set of the same night as the Mono No Aware solo album Option session at ESS. At the time of recording, it was an unnamed trio: Dan Bitney (Tortoise, Isotope 217); Steve Marquette (The Few, Marker); and Macri.
"This recording is, more or less, a first meeting of these three musicians, and the entire set was improvised on the spot," Macri informs. "I then sent the recording session files to Casey Rice in Australia and gave her carte blanche to mix and edit how she saw fit. Casey has been one of my absolute favorite live sound engineers as well as mixing/remixing engineers since I first worked with her on the Euphone records nearly 25 years ago. She is a huge part of how this record turned out, with redlined tones and floating pink noise and rhythms floating in and out. The whole album, to me, is asynchronous and surprising and kind of a head (phone) trip that, I feel, reflects the times it was created in."