LIFETIME ACHIEVEMENT
Mike Weis Takes the Long Road to Pure Sound
By Erin Margaret Day · October 31, 2022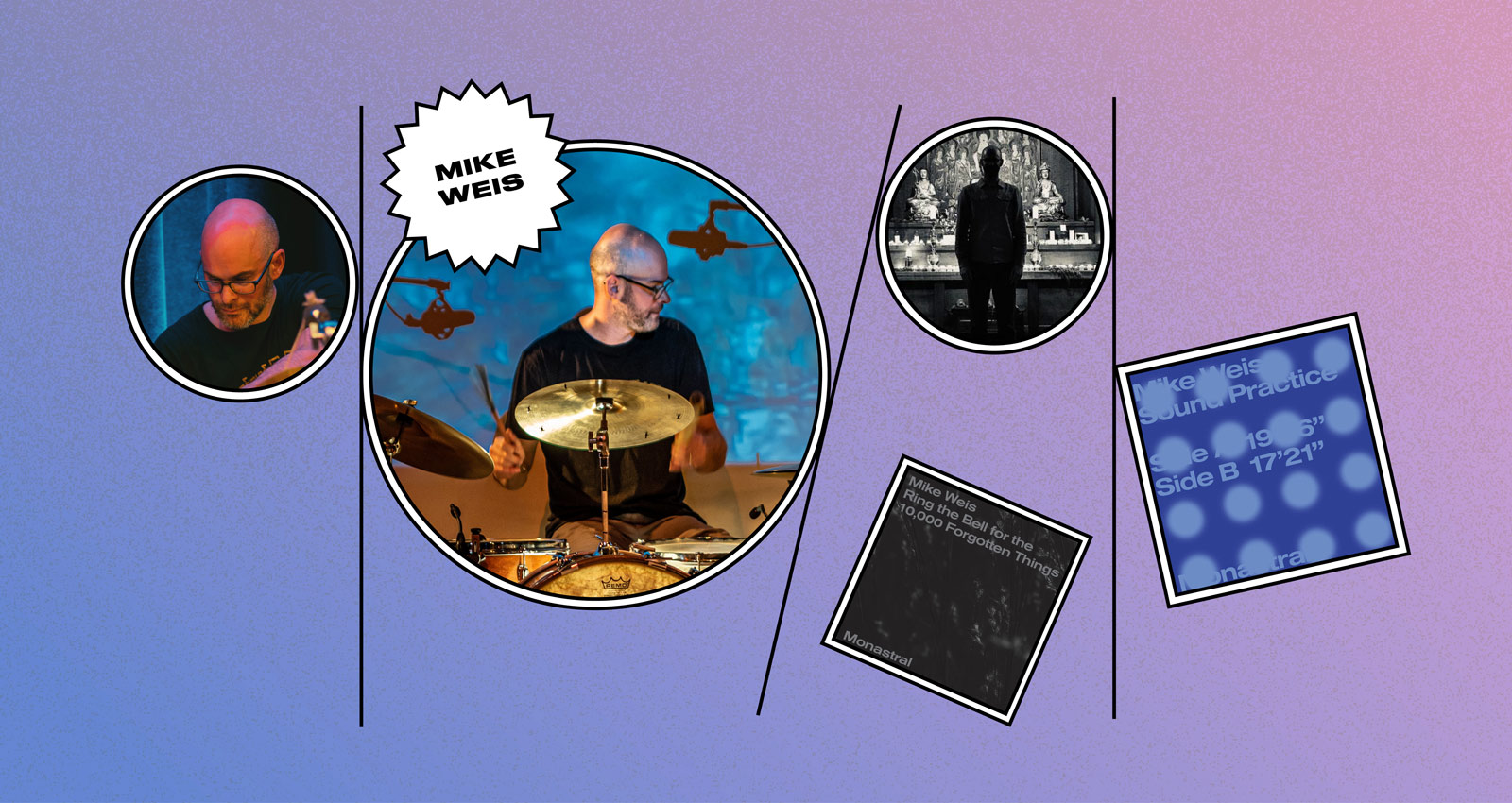 "I think of it as a symphony, and this is the last movement," percussionist Mike Weis explains, gesturing towards the autumnal sights and sounds of the gorgeous ridges and swales of Miller Woods. A lot of stories about the decline in Rust Belt cities focus on loss and suffering, but this area, where Weis often makes field recordings and engages with wildlife, was essentially saved by the decline in his birthplace of Gary, Indiana. If you've seen Gary from the freeway or from the street, it probably seems strange to imagine that the backyard of the U.S. Steel Corporation Gary Works is one of the most botanically diverse units of the National Park Service; but the large natural area helped to separate the steel production from the general public, and as steelworks and the population of the city have both sharply declined, the land was never developed.
Weis grew up just south of Gary in St. John, Indiana, but once he got into punk, new wave, and industrial as a high school student in the late '80s, he was drawn to the thrill of the big city and everything it offered a curious mind. "My friends and I would take any chance we got to make the 45-minute trip from our Northwest Indiana town to Chicago to shop at Wax Trax! and go to [legendary all-ages club] Medusa's," Weis recalls. He fell in love with this world then, so after finishing his college education in Bloomington, he wanted to get back to Chicago immediately to immerse himself in the scene. Weis was a fan of many local bands who were making it big at the time, like Smashing Pumpkins and Urge Overkill, but once he moved to the city, he got turned on to many other scenes that weren't receiving national attention.
"All of the stuff that was happening at Lounge Ax and Empty Bottle at the time, like the Thrill Jockey stuff, kranky, Touch and Go bands, Skin Graft, and the 'now wave' punks were very interesting to me," Weis continues. "A friend of mine also turned me on to other forms of music that I never thought I would ever have any interest in, like free jazz, creative free improvisation, and traditional folk music from other cultures, specifically Ghana and Morocco. In the '90s and aughts, Chicago was the hotspot of the world for free jazz and post-rock, and I soaked up as much as I could. Pretty much every night of the week, there was something happening at the clubs or the loft spaces on Milwaukee Avenue that really opened up my mind to different ways of approaching music and sound."
Weis had always wanted to play drums, but being the youngest of five children in a family that didn't have much money, the drum set on his Christmas list every year was ignored. As a result, he made drum sets out of cardboard boxes, coffee cans, and other odds and ends, ultimately resulting in something much more obnoxiously loud than a proper kit. He was able to buy himself a drum kit in high school, but he found that lessons were totally unenjoyable and took all the fun out of it. He did his own thing and played in scrappier punk bands until he got into space rock in college, which is where he got into repetition, and his interest started to shift from songs to pure sound.
What makes Weis such unique and fascinating percussionist results from experiments stemming from limitations. When he began playing in Chicago avant-rock band Zelienople, his drumming had to become quieter to accommodate recording in lead guitarist and vocalist Matt Christensen's apartment, which resulted in him acquiring lots of softer percussive instruments from around the world. He also wasn't confident as an improviser until Scott Tuma (Souled American, Boxhead Ensemble, Good Stuff House) started forcefully insisting Weis join him without a plan. "And what do you do with Scott Tuma's guitar?" Weis asks rhetorically. "There's a structure to it, but it just kind of blurs and morphs all over the place. Do you try to nail it down and put a rhythm behind it? You try that, and you realize that's just stupid. You're putting him in a bit of a box. So, you just try to be as textural as possible and compliment it, and that's how I kind of got a 'style'…there's a rhythm, but the rhythm is so nebulous that it's not obvious."
Weis also began studying West African and Korean drumming traditions where music is not written down, total presence is required, and drumming is more of a communal cultural experience and a spiritual practice. He studied with Torgbui Midawo Gideon Foli Alorwoyie, a high priest of the Ghanian Yewe cult and a teacher of Steve Reich, at the Old Town School of Folk Music. When Weis and his wife decided to adopt a child from Korea, he began learning about Korean culture and religion to prepare himself for that journey. Emma Franz's incredible documentary Intangible Asset #82 (2008), which documents the expedition of Australian jazz drummer Simon Barker to Korea in search of the enigmatic Korean shaman, musician, and composer Kim Seok-chul played a key role: it led Weis into both the Buddhist temple and studying and performing with Korean percussionist, performance artist, and producer Kim So Ra.
"When I was younger, I was pretty naïve about the music industry and had delusions of grandeur of becoming a rock star and making a living off of it," Weis admits. "But once my attention turned to making 'out' or more experimental music that would have difficulty reaching a wider audience, I let go of that fantasy." In true Chicago style, Weis has always kept a day job that would offer a reliable paycheck with enough flexibility that he could spend most of his time making music. Recently, musical practice became relegated largely to winter, as his enormous interest in native plants and related activism have turned into a full-blown small business providing native plant landscaping services in his new home base of Kalamazoo, Michigan. There's something enormously ecological about the arc of his life's work so far, formed out of necessity in so many ways, similar to how plants rebalance the soil themselves when working in organic, undisturbed collaboration. Decades down the line from where it all began, every practice he has had over the years—photography, music, botany, and Buddhism—has converged into a singular, aligned path on his most recent solo effort for the Monastral imprint he co-runs with P.M. Tummala, Ring the Bell for the 10,000 Forgotten Things.
"I'd say that my Zen practice loosened my grasp of expectations," Weis says. "In the past, I would have preconceived ideas of what I wanted the finished piece to be, but when you work in a fluid medium like music, and especially when you collaborate with other people, that just makes you a rigid asshole! I used to be a rigid asshole before my daily meditation practice transformed my perceptions and opened me up to other ideas, fluctuations, and, most importantly, embracing mistakes (or a better word might be the unplanned). This is especially important when it comes to improvisation. If you have a concept of the direction the music should go before you start—well, then I'd say you already failed at improv. Free improvisation is all about listening and responding on the fly, in the moment. Neither the past nor the future exists in improvisation, and that's the crux of Buddhist practice as well. There's a balancing act of assertiveness and passivity—or the ability to know when to punch the throttle and when to lay off. It's all about attentive listening and sensitivity."
He continues: "As for my ecology work, this all comes down to the first vow in the Four Great Vows of Mahayana Buddhism that I chant every morning, which is: 'Sentient beings are numberless, I vow to save them all.' Another version is: 'All beings one body, I vow to liberate.' It's impossible to save all beings, but nevertheless, that is the Bodhisattva vow—you 'try, try, try for 10,000 years.' This is especially important in environmental work, because the task seems so impossible that you feel like, why bother? It's mountain-size. But when you have a practice that emphasizes diligence and perseverance—also known as virya paramita—you are supported by a very long tradition that allows you to carry on with forbearance despite the enormous obstacles. When I create my native gardens, I always have in mind the '10,000 things' that will benefit from this biodiversity and it keeps me going."
Here are fifteen releases crafted along the winding trail Mike Weis has traversed, going deep into quiet to arrive at pure sound and unity of purpose.
---
Weis' longest-running project is Zelienople, whose constant members have been Weis on percussion, Brian Harding on bass, and Matt Christensen on guitar and melodically mumbling whatever he is feeling—he never remembers the words or sings the same thing. They had been recording since 1997, but 2002's Pajama Avenue was their debut album; they're celebrating both a quarter-century as a unit this year and the 20th anniversary of their first album.
"We were so prolific back then. We were all music, all the time," Weis says. "We would record entire albums worth of material and just shelve them. For every show, we would create new material just for that set and then discard it. So, by the time we finally decided to create something that we would release to the world, we were very comfortable with each other's playing and with the recording process. Everything was recorded in Matt's apartment, so we were limited to low volume—the opposite of our live shows at the time, which could get very ecstatic. In hindsight, Zelienople was really two different projects back then—the live version was very different from the recorded one."
This album was originally slated to come out on kranky, but it ended up being released on Loose Thread Recordings, run by P.M. Tummala. Their next two records would also be released on this imprint: 2004's Sleeper Coach and 2005's Ink.
Scott Tuma & Mike Weis
Taradiddle
The recording of this album took place following the economic crash of 2008. Weis was partially furloughed from his job—driving all over Chicago's South side taking photographic evidence of advertising billboards for clients who had purchased them—which meant that he only worked half-days on Fridays. This allowed him to go over to Scott Tuma's house and record music with him for the rest of the day.
"I give credit to Tuma for pushing me out of my comfort zone and forcing me to improvise," Weis says. "I still prefer improvisation as a duo because of the listening space. The funny thing about playing with Scott is that everyone in the band is improvising except for Scott! He's got his songs, and everyone else meets him halfway. This is usually a recipe for disaster, but with Scott, it works because his songs are so slippery and amorphous that there's a lot of space for everyone to move around, as long as you don't try to pin him down. I highly recommend all of his solo albums, especially the two on Truckstop, as well as his work with Boxhead Ensemble."
Zelienople produced a number of albums for Type Records between 2007 and 2012, but this is Weis' personal favorite of the bunch.
"I feel like this is where our experimentation and our structured songcraft came together beautifully," Weis says. "Listening back to it now, I realize that Matt did some amazing production on this album. There's some incredible sound collage work that he excavated from out-takes and improvisations that mix with the songs. There's some really great playfulness with the experimentation process that makes it really unique, but not 'difficult' music. This was probably the time when I was trying out anything laying around to use as percussion—very John Cage-y in practice. The sound of Matt's vocals are so beautiful on these recordings—so fucking ethereal!"
Weis never thought that he would make a solo album, but then he did, working on this material as a new parent. After he put his son to bed, he would go down to the basement and create loops with a looping station that Matt Christensen had left behind in the studio.
"I'm a bit of a Luddite when it comes to technology, so it has to be super stupid simple for me to grasp, which this apparently was. I really got into this practice and loved the results, and started improvising my percussion over the top of these loops. At the same time that I was making these experimentations, the Deep Horizon oil spill in the Gulf of Mexico of 2010 happened. I had this vision of it as a modern-day Raft of the Medusa, the 1818 painting by Theodore Gericault, so that's the direction the concept and atmosphere of the album took."
This solo album was also deeply influenced by Holger Czukay and Rolf Dammers' Canaxis 5.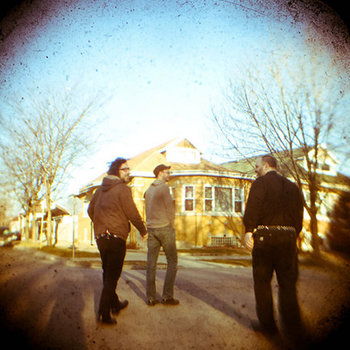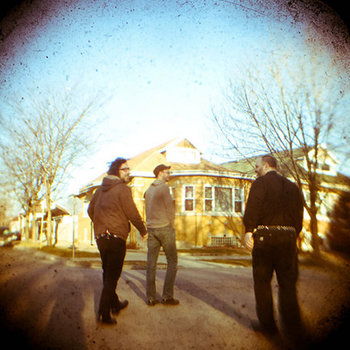 Neil Jendon was one of the first Chicago musicians that Weis played with when he moved there from Indiana. "He was in a rock band that I was really into called Catherine, so when I found out that the trio I was playing with at the time was expanded to a quartet with Neil on guitar, I was super excited," Weis recalls. The other two members of that band called X-Feline were Chicago veterans of the scene: cellist Eric Remschneider played with Smashing Pumpkins and Hole and singer Yvonne Bruner was in Big Hat. "That band didn't last very long, but my friendship and collaboration with Neil still carries on," Weis explains. "This project was with art-metalhead André Foisy from Locrian. I think André envisioned this trio to be more of an ambient project, but it could never really be contained in that way. During the time of this project, I was deep into studying traditional Korean folk music, which I think gets nicely synthesized [here]. The changgo [traditional hourglass drum] makes its first appearance in my drum set on these improvised recordings. The album title and most of the song titles were taken from Buddhist chants. We're still sitting on a studio album that we made with a master changgo player from Korea."
The process of creating material for this second solo album happened shortly after Weis was diagnosed with prostate cancer. During that time, he really leaned into the Zen practice that he had recently begun, but wasn't super disciplined about until that time.
"The monk at the Korean Zen temple gave me very specific meditative instructions to help me with the mental preparation needed for keeping a clear mind during the treatment and recovery," Weis explains. "I also augmented that daily practice with a very disciplined approach to creating music as well. So, basically, both the formal meditation practice and my informal music meditation helped me stay lucid and prevent speculation and irrational worries. There's a great Buddhist story that warns of the dangers of the second arrow. I won't go into the tale, but the takeaway is that the first arrow is the common suffering that all living beings must deal with in one's life: old age, sickness, accidents, failure, construction traffic, hair loss, weight gain, and death; but the second arrow is what we create that causes unnecessary suffering—the 'woe is me' drama. The second arrow will cause the most persistent damage."
Merch for this release:
Vinyl LP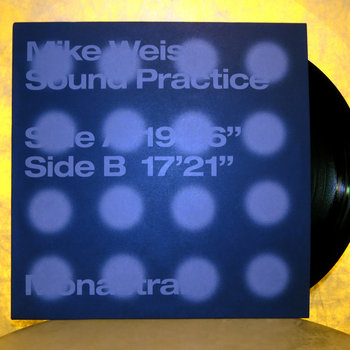 His first two solo albums were heavy on the loops and musique concrete techniques, but for Sound Practice he wanted to try to do everything live without loops or overdubs while still getting an intricate, full sound. This forced Weis to use many analog objects: vibrators on guitar strings and on gongs; cassette tapes that he could manipulate in real time; drum-top guitar manipulations; gongs and bells. "Basically, lots of limbs moving around and lots of concentration, and it had to be super prepared and rehearsed because I was recording it in a professional studio with a limited amount of time," Weis explains. "There are some complicated polyrhythms on these recordings that I'm not sure I could still pull off these days."
Mike Weis & Simon Scott
Thesis 15
Merch for this release:
Vinyl
Weis has been a huge fan of Simon Scott's work with Slowdive since their 1993 shoegaze masterpiece Souvlaki. So, when Scott got in touch with Weis to say that he was a big fan of Zelienople and his solo work, he was floored. They met backstage during the first round of Slowdive reunion shows when they came through Chicago, at which point Scott invited him to collaborate on this project. "We have a lot in common," Weis says. "We're both into straightforward rock drumming but are also into very abstract experimentation for our solo work." The concept from the label was that each artist create a piece of music for one side of a 10″ record, and the other artist would collaborate on it. The piece Weis developed was inspired by John Cage. Scott and Weis reconvened as a duo for a live performance at the Art Institute of Chicago of his piece For John Cage for the Pitchfork Winter Festival in 2019, which Weis considers a highlight of his live performance career.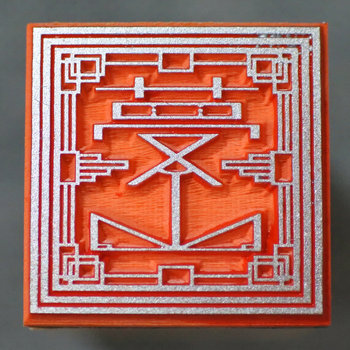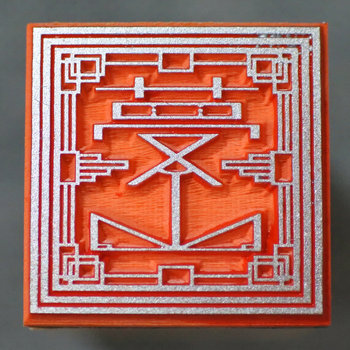 Merch for this release:
Cassette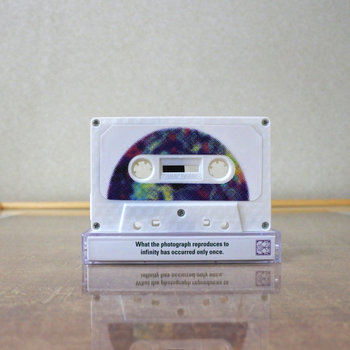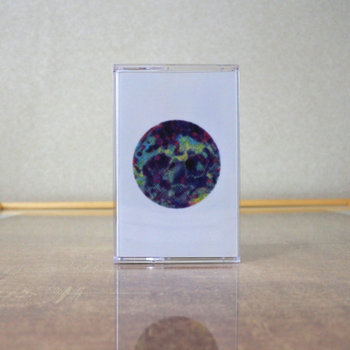 This release is another collaboration with Jendon, this time with the addition of guitarist Jason Shanley (Cinchel). "We need to make more albums together because listening to this now, for the first time since it came out on this Japanese cassette label from 2018, I'm really loving it," Weis says. "This is another album that, at times, makes me think of cinema, more specifically Tarkovsky films. Another project that was completely improvised in the studio but sounds like it was sculpted over a longer period of time. I remember that we recorded this album during a furious Chicago blizzard on a Sunday afternoon in Neil's basement after I gave a dharma talk at the Buddhist temple on John Cage. I wonder if shit like that seeps into the improvisation."
This is yet another duo collaboration, this time with Christensen. "I really love this little album because it feels like sonic cinema to me," Weis explains. "I didn't touch a drum for this album, I just made a bunch of field recordings for ecological study and ended up handing them over to Matt to make something out of. In a lot of ways, it's the precursor to my most recent solo album, because it's recordings I made in the natural areas of the Calumet Region, the dirty but wonderful corner of the world where I'm from. The rest of Indiana calls us 'region rats.'" (The "rat" comes from "millrat," a pejorative term for steelworkers.)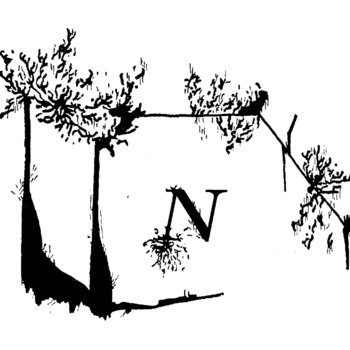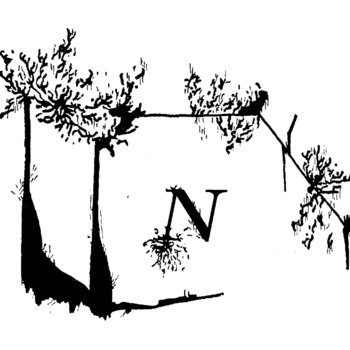 Weis recorded this one himself, but since he self-identifies as a "dipshit when it comes to gear," he had to adapt the process to account for his lack of studio skills and tech. "My challenge for this album was to make an ambient album to fit the mood of the winter solstice and Yule season using only percussion objects," Weis explains. "My handy contact mic and looping pedal that Brian left behind from Zelienople practice were the main tools. It was a painstaking task, because I would create these loops that couldn't be saved and amplify them through our P.A. speakers in such a way that required spatial mixing between the speakers, the live drums, and the one mic—a fucking headache that could've been avoided, if I were just a little bit patient enough to spend a bit of time learning ProTools, but I never will. As a result, there's no way that I could've got the results that I got with this process, if I went with the laptop approach: a Luddite's success story."
Merch for this release:
Vinyl LP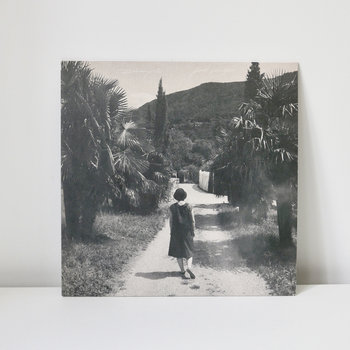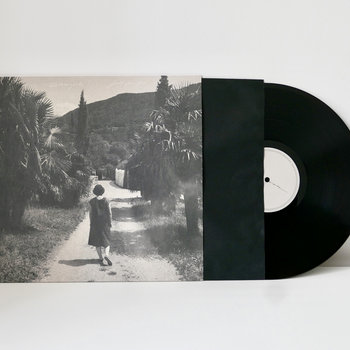 Weis says that "Safer" is a perfect opener for this album, because it "signals the straightforward approach that this album takes, which was very different from previous recording processes for Zelienople." Hold You Up is their most recent album on the Miasmah label, and it was made during a period where they had really limited time to work on music together due to the business of being parents. As a result, this album is very live, with some minor overdubs. "We knocked these recordings out rather quickly, which is a testament to the trust and ease that we've developed playing together for so many years," Weis says. "I'd bet that few bands reach this level of ease of movement and confidence."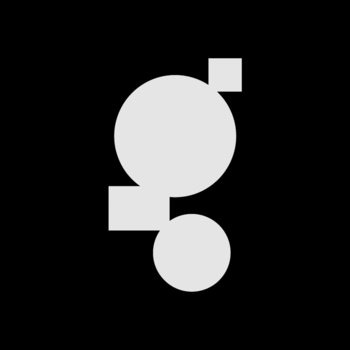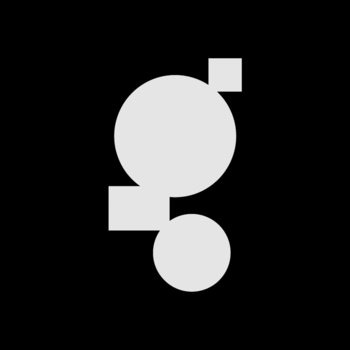 Merch for this release:
Cassette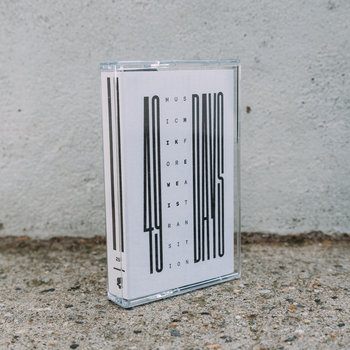 When Weis' father-in-law died unexpectedly, he felt an enormous pull to create these two pieces. In the Zen Buddhist tradition he practices, there is a ritual performed for 49 days following the death of loved ones, in which those who are grieving chant the name of "the bodhisattva of transitions," Ji Jang Bosal, for an extended time in daily meditation. In the Buddhist mythology surrounding this ritual, the function is to assist the dead as they navigate the bardo period, guiding them to see clearly through their karma and choose an appropriate rebirth. But it's also, in a more secular way, meant more for the living than the dead: it's a form of grieving which brings one closer to the dead and a means of going beyond death as a separation from the living. Weis has found this approach to have powerful effects, one of which was the idea to soundtrack the images of this "otherworld" as they came to him very clearly while deep in chanting meditation.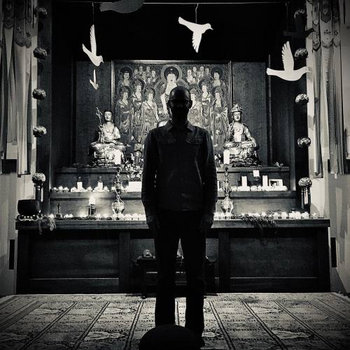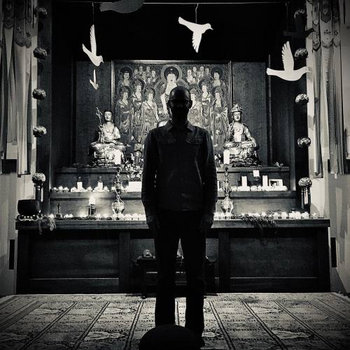 Merch for this release:
Book/Magazine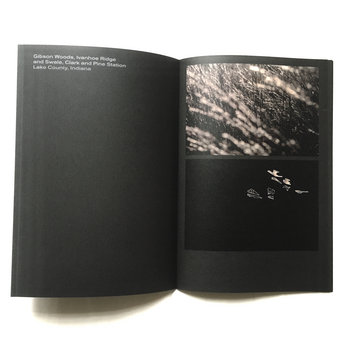 "I'm starting to notice a pattern here with these successive solo albums—each one is born out of a challenge that I'm placing on myself," Weis says. "This particular challenge was to create an album about a specific place that was heavy on field recordings, but I wanted to blend live percussion so subtle and seamless where, at times, it would be difficult to tell the difference between what was a field recording and what was performed. This project is the moment when all of my seemingly disparate practices come together as one: sound, photography, ecological study, and free improvisation all interact with this release." Because of this interaction of practices, Monastral decided to do something a little different for the release. The album is only available as a download, but one can buy an accompanying catalog-style photography book, Fragmented Wilderness of the Calumet Region. The project was part of an artist residency Weis had in 2019 in the Indiana Dunes National Park.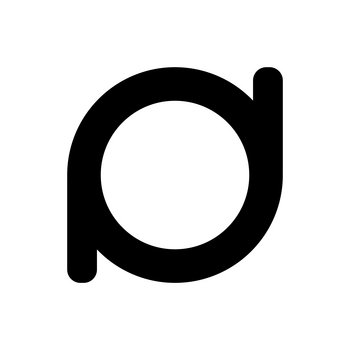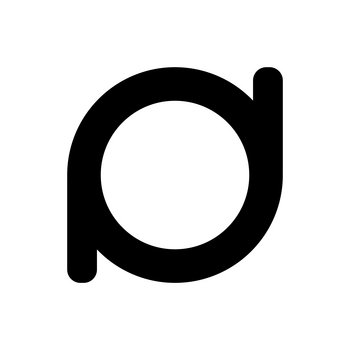 Merch for this release:
Cassette
This is Weis' most recent release, which comes to us via the excellent L.A. imprint Dinzu Artefacts, who focus on contemporary art of sound. It features both Weis and Steven Hess (Cleared, Locrian) on percussion and electronics, while Keefe Jackson handles contrabass clarinet, soprano sax, and cracklebox. "This is as free jazz as I get with my projects," Weis says. "Both Hess and Jackson are masters at their craft and I'm just humbled and feel fortunate to play with such talent. This is one of those projects that has the possibility of going in many different directions. We've only played a handful of shows together, but each one has been completely different. It might be straight up free jazz, or it might be completely abstract musique concrete."