LIFETIME ACHIEVEMENT
Unraveling The Discography of Hardcore-Rap Enigma Lil Ugly Mane
By Andy O'Connor · February 11, 2020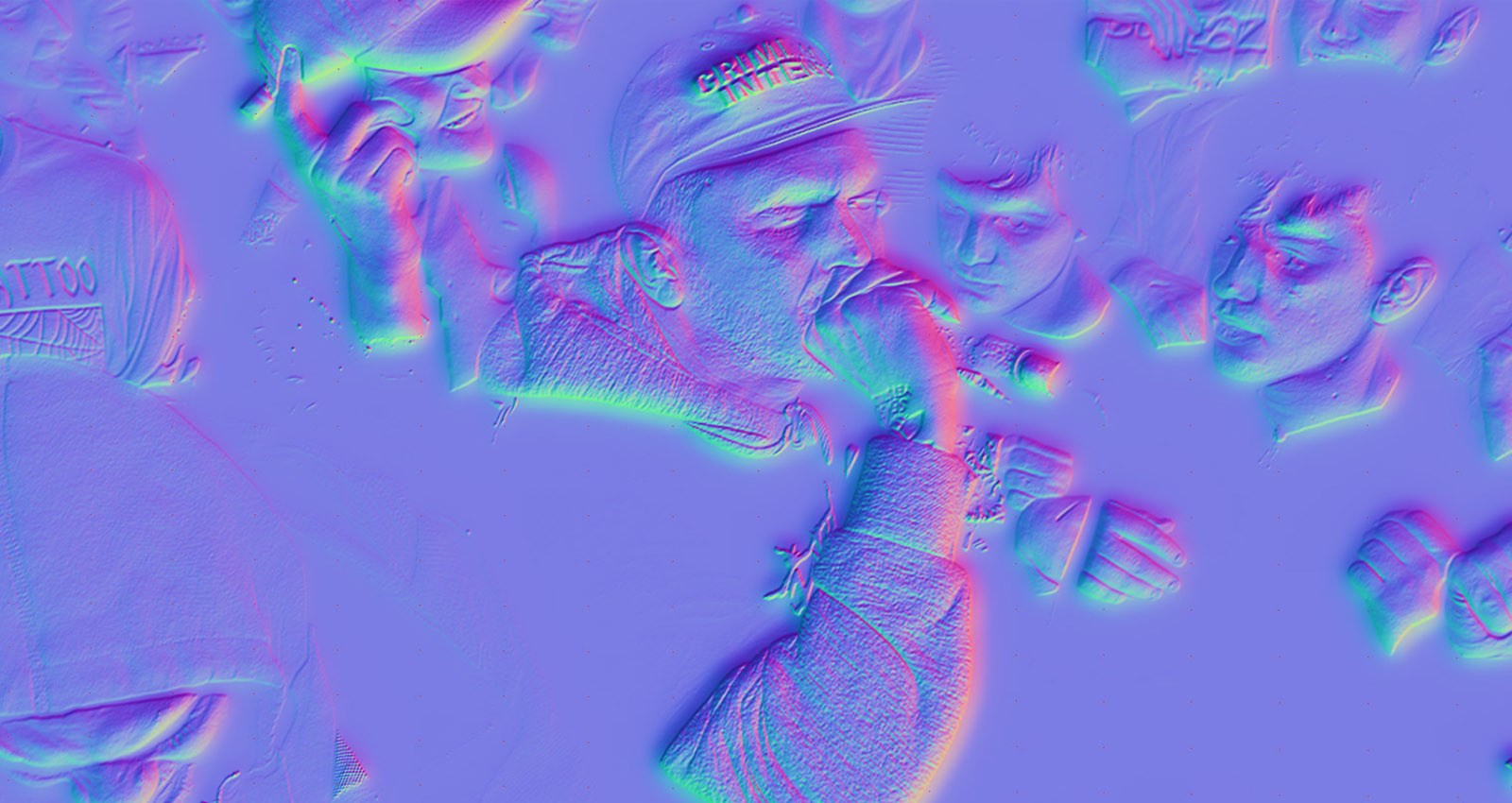 The Virginia artist Travis Miller—known to most by his hip-hop nom de plume Lil Ugly Mane—is an enigma. He doesn't give many interviews or make appearances on features; once, he deleted all of the posts on his Instagram account not in anticipation of a new project, but because he simply felt like it. It's not that he's trying to be elusive; he just doesn't want to be pigeonholed. In the mid to late '00s Miller was a staple in Richmond's noise and punk scene, playing in bands like Vudmurk, Dreamo, and Cat Torso. At the beginning of the last decade, though, Miller made a sudden pivot into underground rap, joining the short-lived Chocolate Milk Collective under the name Shawn Kemp in 2010 and uploading his first tracks as Lil Ugly Mane onto Bandcamp the same year.
Miller's twisted, fun-house mirror takes on '90s Houston and Memphis gangsta rap prefigured the rap/hardcore crossover that's since bubbled over into the mainstream via artists like Ghostmane and Ho99o9. But it's his signature, grisly wordplay and mobility within the underground music scene that places his firmly in a league of his own. Sharing bills with metal and hardcore bands while performing in Theatre of Tragedy and Mortiis shirts—if anyone could spit on a dungeon synth track, it would be him—Lil Ugly Mane shows are a moshing melting pot of punks and rap kids, which shouldn't be revolutionary in 2020, but is. If Miller's success is any indicator, we can look forward to more genre-bending, underground crossover breakouts to come this decade. But until then, here are some highlights from the Ugly Mane catalog.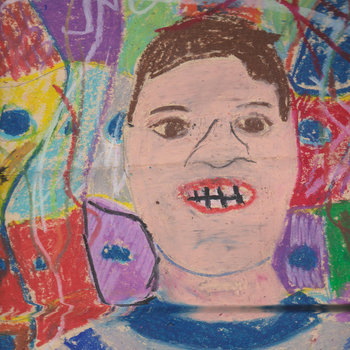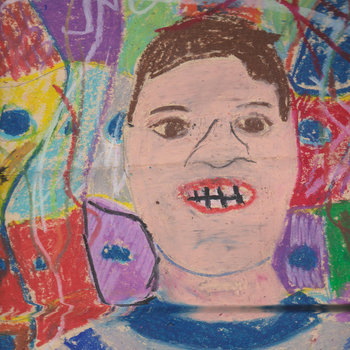 Though technically preceded by a few singles, Playaz Circle is where the Lil Ugly Mane story truly begins: Music indebted to Memphis and phonk influences, with shades of the sinister developments to come. The production is equally macabre and joyful, like alternate-dimension crunk; that bipolar aesthetic extends to the lyrics, which split the difference between sexually charged and cartoonishly sadistic ("Freaky ass hoes/ Turn their pussy into a mausoleum.") His bars addressing industry politics skew equally incredulous and refreshing: "Game need a shape up, I'm the motherfuckin' trapezoid," from "Tell Dem Boyz Ima Skeleton," is one of those lines where the first reaction is confusion and the second is total awe. The venom comes from the absurdity, where the metaphorical and painfully literal are hard to distinguish. In a way, it's a fucked up affirmation that appearances matter, and he's gonna use them against you. For most rappers, it's a once-in-a-lifetime line; for Miller, it's not even in his top 10 hardest bars—and it's still brilliant.
Mista Thug Isolation is the sound of Lil Ugly Mane leveling up from a makeshift persona to a full-fledged entity. Here, he drops the smooth affectations of Playaz Circle, experimenting with chopped-and-screwed production that renders his gliding flow menacing and rigid, like a tortured hustler. But Lil Ugly Mane's outlandish, subversive boasts haven't faded in the least; a line like "She on my dick like flies in a box of fruit" on "Slick Rick," shouldn't be so compelling, and yet here we are. "Bitch I'm Lugubrious" teaches a self-contained masterclass in transformative braggadacio, refashioning an image of his haters' corpses into a bloody caramel treat to be savored ("I'mma let the uzi spit/ Turn his face into gooey shit"). As an added bonus, "I ain't really nothing like a hero, I just wanna get my dick sucked and multiply them zeros," is the hardest slacker proclamation ever.
Thug Isolation is a 365-day banger, yet it's a summer record for our hellworld—swampy and bouncy, much like cassette-era Three 6 Mafia. A carnival of terror, self-loathing, mindless carnage, and loveless sex, it sounds like the greatest party of all time. Perhaps that's why, on the rare occasions Miller performs live, Thug Isolation cuts make up most of the setlist: We all hate ourselves, and isn't that why we revel?
Criminal Hypnosis: Unreleased Shit is remembered mostly as a teaser EP for Thug Isolation, dropping a month before and featuring "Lookin 4 Tha Suckin" and the Denzel Curry collab "Twistin." In such a short span from Playaz Circle, he jumped lightspeed in terms of beatmaking and flow, going beyond Houston-Memphis homage to adapting its influence into his signature sound. Closing track, "End Ya Whole Shit," is one of the most beautiful tracks he's ever recorded. It both perfectly encapsulates his aesthetic and totally spins it sideways. Miller unknowingly created funeral rap with this track by combining skittering 808s with loops of underlying synth strings resembling the '90s gothic doom of Peaceville, conjuring a kind of floating elegy. A repeating, screwed sample of Biggie Smalls saying "Swear to god I just wanna slit my wrists" is not the foundation for a breakthrough, but Miller doesn't operate like most rappers.
Thug Isolation is a certified underground classic, and the downside of making a classic is that people will try to view your work from beneath its shadow from then on. In that light, Lil Ugly Mane's abrupt tonal shift on 2015's Oblivion Access makes total sense. Its introspective swag skews closer to Def Jux than Juicy J, with the hellacious, otherworldly bragging that defined his magnum opus largely absent. Instead of rapping about all-night ragers and one-night-stands, Ugly Mane explores existential imprisonment ("Grave Within a Grave"), information-age ennui ("Columns"), and cyclical violence ("Slugs"). Ultimately, Oblivion Access reasserts Miller as a mind-bending MC and producer, though one could be fooled into thinking that these were two albums by two separate artists—and given Miller's career-long emphasis on subverting expectations, that's sort of the point.
Miller's latest release is a trio of re-worked tracks, two from 2001 and one dating back to 2006. He's been active playing shows as Lil Ugly Mane, but hasn't released much under that moniker as of late. Even his minor releases, though, have some significance. "Radiation," which features Supa Sortahuman and ended up on Thug Isolation, has a beat that is the exact intersection in the late 2000's when crunk started going EDM, when Three 6 decided to start partying with Tiesto. It's completely different from the album version, and the evolution is fascinating. "Down Motherfuckers" also sounds distinctly of that era, in more of a bloghouse meets horrorcore way. It goes to show how aware and omnivorous Miller is of music around him, and how he can make anything he touches his own.