LIFETIME ACHIEVEMENT
Five Essential Jean Grae Albums on Bandcamp
By Phillip Mlynar · September 02, 2020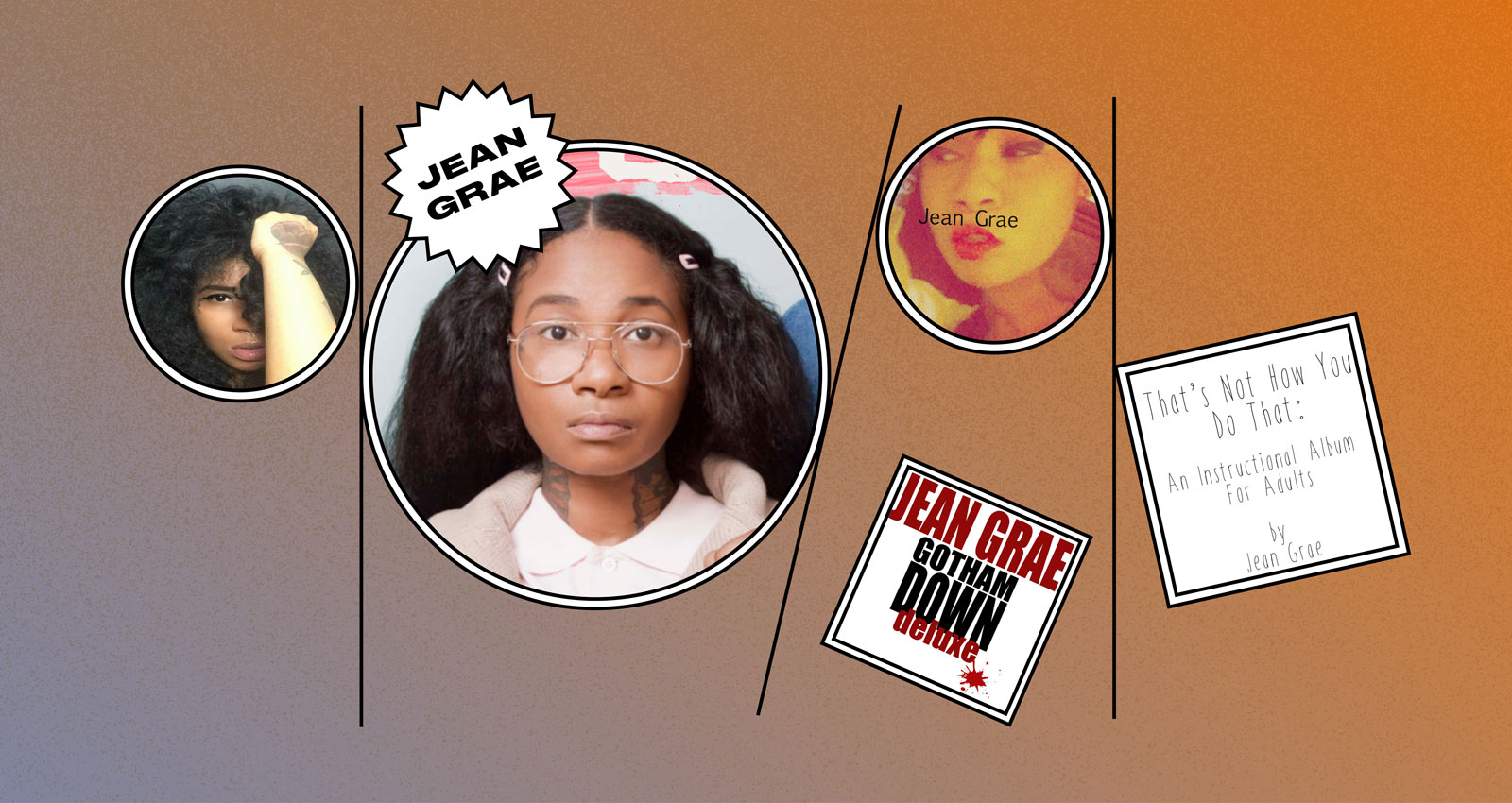 "I very much love language and rhythm and finding new and clever ways to use it," says Jean Grae, when asked what she enjoys most about the thrill of rhyming and songwriting. Renowned as a rapper, singer, producer, and all-around unstoppable creative force, Grae announced herself on the New York City independent hip-hop scene in the mid '90s as part of the trio Natural Resource (back when she was using the MC handle What? What?). As a virtuoso songwriter, Grae quickly established a reputation as an artist who moves between delivering intricately-worded blitzkrieg lyrical assassinations and relaying earnest and relatable relationship insights. Beyond the hip-hop releases she built her early career on, Grae's discography has bloomed to include projects that swing in the direction of sultry R&B and conceptual ventures that showcase her keen comedic eye and sardonic delivery. Grae might also be the only artist whose back catalog includes both a digital children's book and a series of definitely-not-safe-for-work holiday song parodies.
For a newcomer to Grae's work, her discography can seem overwhelmingly varied—but it's the artist's unbridled passion for words and language that successfully ties everything together. "I like challenging myself and I like to make myself laugh or be really impressed by a double or quadruple entendre," says Grae. "Even in day to day things, if someone says something, I'll match the syllables to something else. Words feel good to me—and I don't think that ever goes away."
Here are five highlights to get your started traversing the unceasingly inventive nooks and crannies of Grae's Bandcamp vault.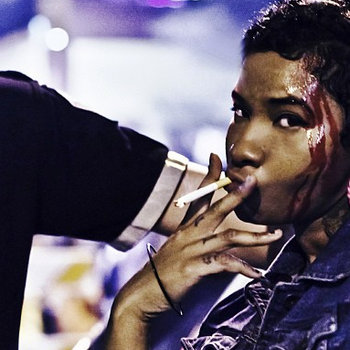 .
00:10 / 00:58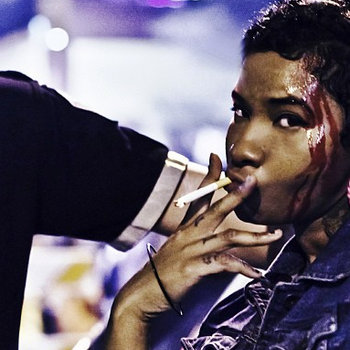 Released in 2013, the Gotham Down saga was originally told over three separate releases, before being condensed together as a deluxe edition. "The story is about a time-traveling assassin who decides to leave the company she works for and they have killed her family, her kids and her husband, and she's out to avenge their deaths and she'll do whatever it takes," says Grae, summing up the concept behind the project. She adds that much of Gotham Down is inspired by, "my general idea of how time works," as well as the manga and anime series Golgo 13, and assassin flicks including The Professionals and La Femme Nikita.
There's a wanton ultra-violence streak to Gotham Down. Grae gleefully doles out a heady mix of executioner-style punishments and hyper-sharp braggadocio-laden barbs. "I wish I had guillotine garage doors/ Mass carnage, barnyard parties, animals, carnivores/ Trash, garbage, Skarsgård hotties, mandibles, parting jaws/ Bleeding y'all dry of convictions—the art of war," she unleashes on "Kill Screen," expertly flowing over a self-produced backdrop that blends viscous bass with sinister swaths of strings. Indicative of the feisty energy pulsing through the Gotham Down trilogy, on "Fuckery Level 3000" Grae's character turns up for a disciplinary review at her office job and proceeds to let fly with a tirade of lyrical jabs over crunching stripped-down drums. "I personally think it's the best thing I've written, verse wise," she says. "I listened back at the beginning of this year and I was surprised at the level of what I call 'blackout rapping' I was doing on things."
The svelte liner notes to 2014's jeannie describe the project as, "a little softer, a lot more personal, and no one gets murdered." The album has a tenderhearted and vulnerable tone, and Grae says the EP was written while she was "going through some relationship things" and was designed to be a deliberate move away from recording "anything too deeply conceptual." On "So Glad It's Over," Grae pries into the feelings that emerge after a breakup. The following cut, "mask," strips the production down to reflective piano and a smattering of percussive ticks and taps as Grae pleads a case for being emotionally open and earnest. The album's most powerful track, "37," reads like a therapy session, with Grae gazing back on her 20's and lamenting those around her who have been unable to move on in life. "Maturity's a blessing/ I want bourbon and investments/ A permanent address/ Even Murder Myrtle has changed," she raps over a strangulated horn refrain that carries the track.
Grae says that writing honestly about relationships comes naturally to her. "I don't mince words, but I've learned how to be more responsible about it rather than saying someone's name or putting their phone number on a record as I've done in the past," she says. "It's being more responsible to other peoples' feelings and the situations in general—but I've never had a problem being honest and vulnerable and hoping that it helps other people to be more honest and transparent."
.
00:10 / 00:58
That's Not How You Do That kicked off a series of acerbic instructional albums based around Grae expressing her frustration at times when people behaved in a selfish and entitled manner. "I'm still like, 'I don't understand why people aren't aware of their environment or caring about anyone else around them,'" says Grae, relaying the origin of a trilogy that also includes 2015's That's Not How You Do That Either, and the following year's That's Still Not How You Do That. Across the three projects, she recalls waiting to pay for household essentials at a store while being stuck behind someone buying endless lottery tickets; witnessing friends becoming insufferable due to the disdainful way they treat service industry staff; and dealing with folks who decide to stop abruptly once they reach the top of an escalator.
For a snappy gateway into the series, head to "PLANES: A Trilogy." Over three shifting musical backdrops, Grae takes umbrage at people unable to travel on an airplane without causing a constant kerfuffle. "When you're boarding a plane, it's really cool if you just take your fuckin' seat/ There are more people behind you/ We'd all like to leave fairly soon," she sings in a theatrical manner over cocktail lounge piano and hushed bass. A fiery Afrobeat-inspired backdrop provides a runway for Grae to rag on passengers using the seat in front of them to hoist themselves up, before she signs off by targeting the free-for-all that is exiting a plane: "I don't think I'm smarter than everyone here/ Oh no, I just understand how lines work/ Don't want to get off the plane first/ I'm just saying let's have a fuckin' system in place."
The trio of releases have taken on a more ominous feel in light of the Covid-19 pandemic proving so many people unwilling to modify simple behaviors for the greater good. "Sadly, I think [the releases are] always going to be kinda timeless amongst those of us who get annoyed," says Grae. "I'm one of those people who needs to be logically able to explain why these people can't do these things and I think that's a lot of general frustration that we're all having: But why can't you just do this? Now, at this point, when you're endangering peoples' lives and your own life, it's like, 'Nope, fuck that.'"
.
00:10 / 00:58
Ho x 3 A Christmas Thingy is Grae's contribution to the unfairly maligned canon of Christmas music. Released during the 2012 holiday season, the five track release features Grae putting a sardonic spin on festive standards. "Santa, Baby" is transformed into a liquor-fueled string of sexual innuendos, starring an amorous Grae setting her carnal sights on Saint Nick; "Baby, It's Fucking Cold Outside" veers in a darker direction as a sociopathic suitor winds up holding an incapacitated Grae captive. "I thought, 'Let's just take it to the complete horror side of it,' which is how [the original song] reads to me if you're trapping me here and drugging me," explains Grae.
"I think what I generally try and do is supply adults with some new shit that makes a little more sense for the times we live in," Grae says. "I didn't celebrate Christmas growing up: my dad was Muslim and my mom was very much a free spirit, so there was some tension there—I'm going to put that lightly—and I like the holiday season. It doesn't necessarily have to involve anything religious: I like lights, the warmth, the food and the smells, and I like fucking Christmas songs and I like parodies of songs."
.
00:10 / 00:58
Recorded with Grae's husband Quelle Chris, 2018's essential Everything's Fine was hailed as Bandcamp's best album of the year. Fueled by production that shifts between melodious keys and more agitated outings grounded by thudding drums and grit-laden bass lines, the album thoughtfully and emotionally tackles subjects including parasitic parts of the modern hip-hop industry ("My Contribution To This Scam"), unceasing cases of police brutality ("Breakfast Of Champions"), and the dynamics of social stereotypes ("Gold Purple Orange"). It's a conceptual agenda that sounds even more relevant in an endlessly fraying 2020—but Grae insists there's nothing necessarily prescient about the album.
"I think it's a constant," says Grae. "I think it's really interesting that people were like, 'Oh, there's a lot of things that's like a prophecy.' No, they are just things you decided to not be aware of. All of these things have always been issues and always been problems. You can choose to be aware of your environment which includes the rest of the world and not just your bubble; or you can go through life and be like, "No, this is cool, stuff is happening to other people but it doesn't affect me." I don't think [Everything's Fine] was seeing into the future—it was already there."