LIFETIME ACHIEVEMENT
An Introduction to the Drive-By Truckers' Southern Sprawl
By Grayson Haver Currin · November 23, 2020
Come the Final Judgement, the Drive-By Truckers stand a strong chance of being tapped as this century's quintessential American rock 'n' roll band.
Founded by longtime North Alabama friends and bandmates, Patterson Hood and Mike Cooley, in the mid-'90s, the Truckers have survived the kind of drama you'd expect with such an appellation: intra-band divorces, booze-fueled fallouts, bitter standoffs with record labels. They've written a Southern Rock Opera about Southern rock royalty, toured with a tirelessness that has cultivated a cult of feverish diehards, and developed a singular and identifiable visual brand.
Best of all, though, the Truckers have broadcast the grievances of their benighted homeland to the rest of the world in magnetic songs while holding up a mirror for their sometimes-troubled Southern peers. They tell stories of dealers, abusers, capitalists, crooks, racists, addicts, veterans, and absconders with a perfect mixture of empathy and judgement, accepting their brethren as they are while insisting that they can be better, too. As Chuck Reece rightly wrote in The Bitter Southerner, "With the exception of Outkast, no Southern musical act over the last two decades has done so much to challenge and change the way their fans see themselves and their home." But as the industrial U.S. has continued to crumble, these tales reflect an increasingly large swath of abiding American failure.
In the Trump era, the politics forever inherent in the Drive-By Truckers' songs have overtaken the spotlight. Since 2016's American Band, they have excoriated the rot beneath America's city-on-a-hill facade, from the murder of people of color to the homogenization of strip-mall suburbs. They have long toured with a Black Lives Matter sign on an amplifier; the cover of their second 2020 LP, The New OK, depicts a former Confederate pedestal overgrown with weeds and vines and emblazoned with a rainbow swipe and a BLM inscription. No other band of white American men is speaking so directly and consistently about our current sociopolitical crossroads.
The Truckers have released 13 studio albums, plus a raft of live records and side-projects. In an effort to untangle that intimidating sprawl of music, we look at two transformative segments of their career: When a young Jason Isbell helped make them a peerless three-songwriter juggernaut and, more recently, when they stepped directly into the political fray. From his new home in Portland, Oregon, Hood offers his own commentary.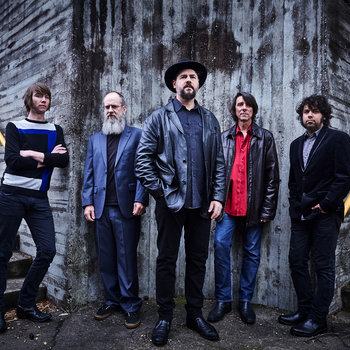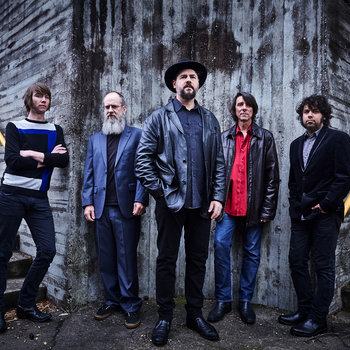 Merch for this release:
Compact Disc (CD)
Decoration Day or The Dirty South? The question of where exactly to begin with the Drive-By Truckers' enormous catalogue is one without a correct answer. Their fourth and fifth albums, respectively, are both monumental achievements, united by incisive storytelling in Southern patois and set to three-guitar rock so dashing it would stir Skynyrd's grits.
But the case for The Dirty South runs like this: On their second album with still-young songwriter Jason Isbell, the Truckers render a diorama of life in the South so vivid, real, and honest you will struggle for a lifetime to find a short-story collection so rich with regional understanding. They contribute a new classic to each thematic canon they broach—moonshine, murder, twisters, folklore, Sun Records, NASA, NASCAR, cancer, heartbreak. What's more, they sound convinced these are their best songs, delivering several in single takes. "I'm sad to say we weren't able to enjoy that era, because it was a hard time with growing pains," says Hood. "But the band was really good—everything was clicking on all cylinders."
Compared to Decoration Day, Isbell feels less like an unproven newcomer than a permanent fixture. He musters the album's metatextual centerpiece, a reflection on worshiping fallen gods called "Danko/Manuel," and "The Day John Henry Died," a jangling wonder that reminds us R.E.M. is a Southern rock band. Hood remembers a late-night, booze-fueled debate with Isbell about whether or not songs needed bridges. Isbell insisted they didn't, but, days later, he played "Goddamn Lonely Love" for Hood, a song where the bridge serves up a gut-punching punchline about how the quest to kill the hurt with chemicals might kill you, too. So devastating it should come with a therapy coupon, the song became the finale of a record that brilliantly portrays the weight of existence, in or out of the South.
Merch for this release:
Compact Disc (CD), Vinyl LP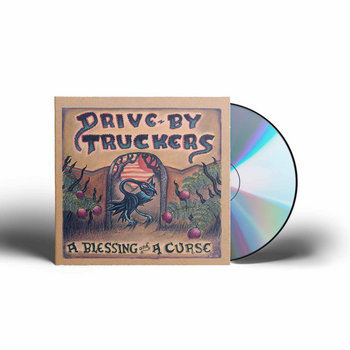 "It's a good movie, but that was a bad time for us," admits Hood of the unruly era surrounding the Truckers' 2006 album, A Blessing and a Curse, and the documentary that captured those harried days. By the time the Truckers arrived in a fabled North Carolina studio in the Summer of 2005 to record, they'd been luring bigger crowds and fawning press while falling apart at the seams behind the scenes. The marriage of Isbell and bassist Shonna Tucker was collapsing. Isbell was on the verge of quitting. The band's relationship with their label, New West, was crumbling. They were partying too hard, high on their unlikely ascent, but vexed by the oppressive notion they could only be a great "Southern rock" band. As Hood puts it, "None of us even liked Southern rock very much."
A Blessing and a Curse is a reaction to all that baggage. Largely written just before they were recorded, these songs turn away from the grand conceits and intricate storytelling of the previous three Truckers albums to examine more intimate woes. Hood surveys crumbling relationships from start to finish on the Replacements-like opening romp "Feb. 14" to the brooding spoken-word exit "A World of Hurt." Isbell again finds the country side of college-rock, especially on the arcing "Daylight," a radiant tune about hoping for redemption you know can never come. And on one of his career masterpieces, Cooley immortalizes the grief of a once-tough country boy, crippled not only by the death of his wife but also the unflattering ways he treated her while she was alive. Though A Blessing and a Curse charted well, it encountered a tepid early reception from longtime fans, somewhat miffed by the Truckers' turn from Southern set pieces. Still, it remains a tragicomic bunch of terrific rock songs, plus an early indication of the Truckers' burgeoning versatility and emotional sophistication.
Merch for this release:
Compact Disc (CD), Vinyl LP
Even before its songs were written, Brighter Than Creation's Dark offered a new beginning and a pending ending for the Drive-By Truckers. After three superb albums, Isbell had exited the band to pursue his solo career. And after a tumultuous but productive decade on New West Records, this would be the band's farewell. To avoid drafting some hotshot young guitarist to fill Isbell's shoes, the Truckers downshifted, recruiting rock-and-soul keyboard legend and family friend Spooner Oldham to join them for an acoustic tour dubbed "The Dirt Underneath." On the road, Cooley and Hood stumbled into a writing rampage, penning what felt like too many songs to fit one album. Their solution? Thread them together in a 19-track opus, so New West couldn't horde the unreleased goods. "They said, '19 songs, and not one of them's a single?'" remembers Hood, laughing. (To be fair, band and label have since mended fences. 
In the Truckers' vast catalog, there may be no set of characters as woebegone, compelling, and curious as those of Brighter Than Creation's Dark. Working at a rare prolific clip here, Cooley crystallizes the quirks of a Southern "mama's boy" with "Bob" and takes us inside the mind of a small-time criminal who's gone too hard beneath Las Vegas' overwhelming lights. Plucked from Hood's real-world experience, "The Opening Act" reads like a film script about rock's actual casualties, while the swashbuckling "Goode's Field Road" reminds us of the bad things good people do for cash. The three heartsick beauties Tucker sings serve as the sprawling record's country-soul glue. They are aching reminders that every miscreant, here or otherwise, suffers some unknown hurt—especially the aggrieved man at the middle of "The Righteous Path," a perfect single for a world that still loves Tom Petty.
Merch for this release:
Vinyl LP
The serrated first chords of 2016's American Band feel like a righteous scowl, an instant announcement of the worry, frustration, and urgency that frame what became the Truckers' most vital album in nearly a decade. Cooley and Hood swap shots at the full spectrum of American hypocrisy and violence—greedy men who extol conservative values publicly while maintaining private kinks, school shootings so devastating they make you wonder what freedoms we've even waged war for, a society that's more scared of John Lennon's call for equality than the bloodshot inherent in denying equality itself. For two decades, politics had simmered beneath the surface of the Truckers' music, fueling their distrust of power and advocacy for the dispossessed. For these 11 songs, cut as Donald Trump's surge to the presidency began, they shoot to the surface in a river of doubt.
American Band's center of gravity rests in the record's second half with a pair of Hood standouts, essential anthems of New Southern reckoning. Musically, "What It Means" is a passive strum-and-stomp, acoustic guitars moving in lockstep with marching drums; lyrically, though, it is a laser-guided rejoinder to the sort of passively permissive racism that allows white people to excuse the sins of their kin. Hood's genius here stems from acknowledging quotidian white grievances—"He must have done something/ Or else why would he have run?"—and gently putting the light to the lies beneath it all in his trustworthy drawl. In fact, Hood addresses that drawl and the infamous tradition of obdurate Southern pride on "Ever South," written as a side-eyed love letter to home after he moved to Portland in 2015. In just six minutes, he captures the tragedy and wonder of his homeland with winks and sighs, knowing he's bound to that place no matter where he moves. "It's really pretty out here, and I love it," says Hood of Portland. "But the things that made me who I am are still there. I don't even have a different haircut."
When COVID-19 unraveled the Truckers' plans to spend the year touring behind January's The Unraveling, Hood headed home to his family in Oregon. He had his own relationship to return to, but the perennial gift of the Truckers has been their ability to articulate the deepest anxieties of others—the former cop frustrated by a litany of self-destructive decisions, or the preacher's wife who puts an end to his abuse with a bullet. Likewise, "Quarantine Together," which Hood wrote in his home-office in mid-March, documents our collective gasp when we realized that single people would remain that way indefinitely. A tender snapshot of a fraught moment's complexities, "Quarantine Together" links a socially distant meet-cute ("I saw you walking across the street") to a hypothetical solution: "What if we acclimate and call this isolation a date?" Hood croons, voice breaking sweetly.
The five Truckers cut their respective parts at home, with drummer Brad Morgan discovering that his pattering drums sounded best if he recorded them by sticking his phone in his bathrobe pocket. For Hood, this tender little pickup dream already feels quaint, made bitter by the recent nostalgia for relatively easy times. "The really dark shit hadn't set in yet, and now it feels like it's making light of it," he says, sighing. "But it was a love song."
Merch for this release:
Vinyl LP, Compact Disc (CD)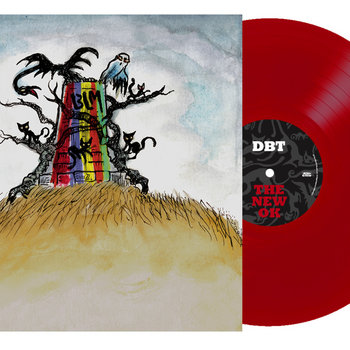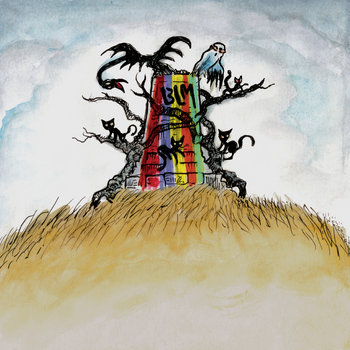 After a decade-plus spent issuing albums so long they felt like books, the Drive-By Truckers issued themselves an edict: Make records that could fit on two sides of an LP. After faltering slightly on American Band, they cherry-picked nine of the 18 songs they cut at Memphis' Sam Phillips Recording to make The Unraveling, their January offering of Election Year existential dread. As the Spring of Quarantine gave way to the Summer of Civil Unrest, the Truckers linked several of their leftovers (including The Unraveling's surging title cut, sung by bassist Matt Patton) with a pair of observational missives Hood wrote from his perch in Southeast Portland, a locus of U.S. protest. The result, The New OK, marries the low-stakes spirit of early Truckers LPs to the trenchant critiques of their best recent work. Dark as it may get, The New OK is a fun record for this fucked-up time.
The political commentary is sharp, too. Cooley teases with tenderness on the biting "Sarah's Flame," an indictment of the way Sarah Palin helped light the torches in Charlottesville. Above gospel harmonies, Hood surveys the United States at the lip of an abyss during "The Perilous Night." And Hood's Summer 2020 songs, especially the learning-to-cope title track, memorialize the feelings of fear laced with hope so many felt as protestors poured into the streets after George Floyd's murder. The Truckers' capstone cover of The Ramones' "The KKK Took My Baby Away" is a stinging reminder that the fight for racial justice continues to take an absurdly long time—and that sometimes you just have to shout about your anger.
Any effort to rank the Truckers' 13 studio albums or sort them into some starter kit is bound to involve some vexing omissions—even their 2009 odds-and-ends compendium, The Fine Print,  includes several songs that could serve as a record's centerpiece for most other rock bands. That's where the Truckers' bevy of live records comes in handy. Whether meticulously stitched together from multi-night stands or obsessively documenting one in its entirety, these recordings cut a winding and surprising path through the unruly wilds of the band's catalogue, revealing new connections through juxtaposition. The Truckers have become a legendary live band in part due to their Springsteen-like generosity. They play for hours, tearing into songs with the élan of a basketball team trying to keep their thin lead in the last quarter of the NBA Finals. "We try to treat every night like it might be our last," says Hood, laughing at the cliché's sad new relevance. "We've always taken that attitude, and that's what's made us the band we are."
Their 27-song, career-spanning set at Charlottesville's Jefferson Theater was one of their last shows before COVID-19 sent them home for the year, and the band indeed races through opener "Made Up English Oceans" like they're fighting against a clock. They rip themselves apart during a raging take on "Lookout Mountain" and pound against "The Righteous Path" as if locked in a fistfight, organ howling like the hero just trying to hold it together. "Ronnie and Neil," their history lesson on one of the most complicated friendships in rock 'n' roll, teeters at the edge of ragged glory. And if the 12-minute closer, a roaring take on "Hell No, I Ain't Happy" that morphs into a political tirade doesn't make you long for live music again, maybe this just isn't your band.