LIFETIME ACHIEVEMENT
The Eurobeat of Dave Rodgers Pioneered '90s J-Pop
By Patrick St. Michel · March 09, 2023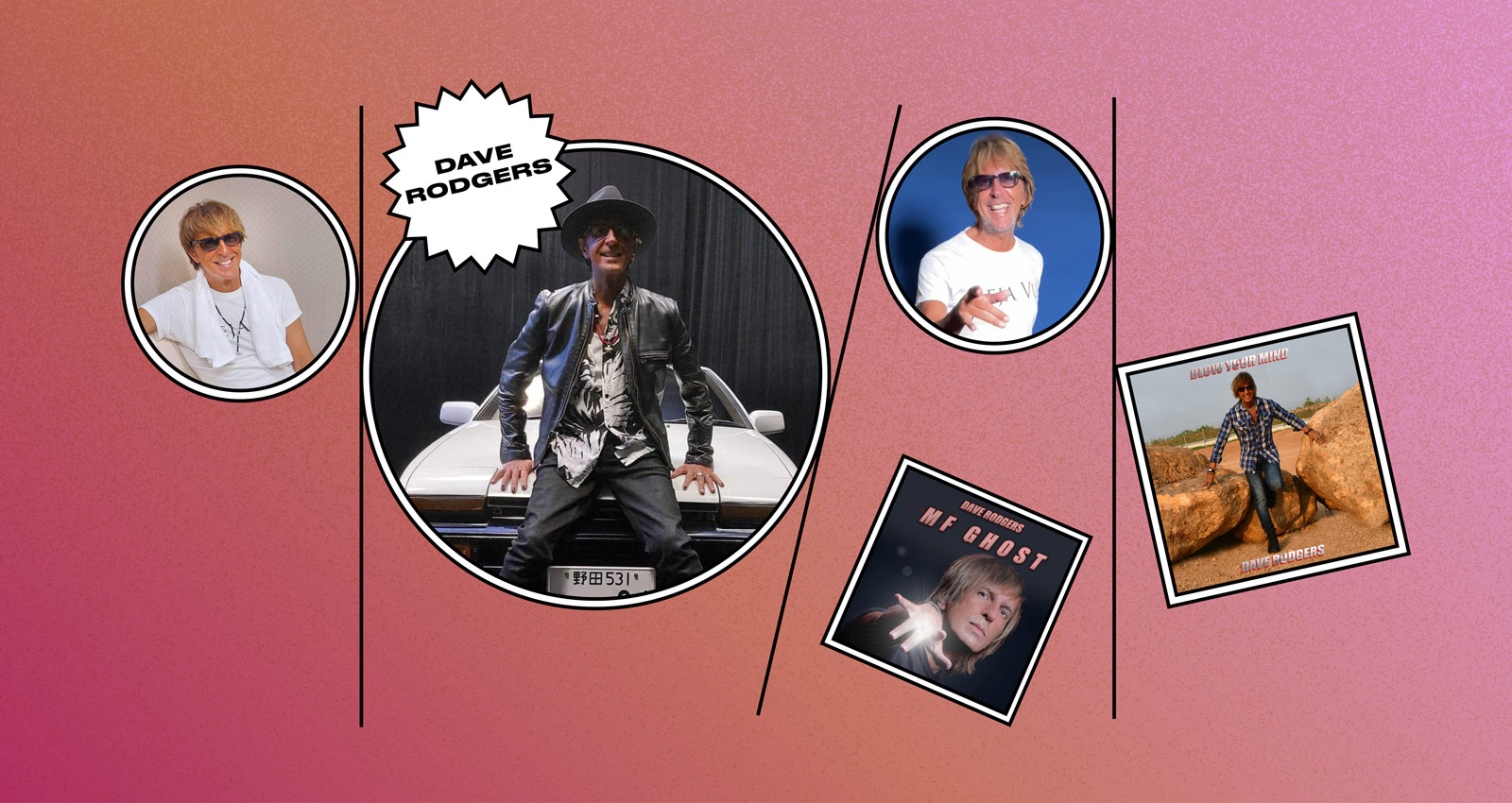 Japan's pop music industry hit a peak in the 1990s, recording huge sales figures and attracting attention from neighboring Asian nations. While the previous decade's economic bubble had popped, people could still find revelry in songs with high energy beats and delirious synth melodies, whether they be on CD singles or blaring out of a Tokyo megaclub's soundsystem.
Italian artist and producer Dave Rodgers, born Giancarlo Pasquini, shaped many of those dance hits, becoming omnipresent in the country.
"From 1985 to 2002, my music was everywhere [in Japan]—on the streets, in music stores, at Tokyo Disneyland," says the 60-year-old Rodgers. "The excitement was very high, and I don't think I understood exactly what was happening in that period."
Eurobeat was the backbone of J-pop in the 1990s. First coming to popularity in Japan in the 1980s thanks to club-driven interest in dance genres such as Hi-NRG and Italo Disco, Eurobeat became a phenomenon. Compilations like major label Avex's still-ongoing Super Eurobeat series delivered fresh tunes monthly, while Japanese stars rode the sound to the top of the charts. By the end of the decade, it had even inspired its own type of dancing, referred to as para para, revolving around hand movements.
"My company was producing about 18 to 24 songs a month. I was very focused and busy," Rodgers says. Many of those songs ended up on Super Eurobeat releases, either performed by Dave Rodgers or one of the dozens of artists he produced and wrote for. Others landed with then-emerging J-pop stars such as Namie Amuro or the male group V6 or became part of the soundtrack to the drift-centric anime series Initial D, where scenes of cars pulling off pinpoint turns were soundtrack by Rodger's thumping Eurobeat.
"I think Dave Rodgers learned and acquired all the elements needed to make hits back in the '80s," says Akira Yokota, better known as Eurobeat performer DJ BOSS who has worked on Avex's Super Eurobeat series since the early 2000s. He adds that Rodgers pinpointed how to use melody as a way to get Japanese listeners to feel, whether making them cry or sharing a sense of elation. "He applied that as a producer in the '90s, and mastered it with his songs."
J-pop during that decade didn't need to sell itself abroad; the domestic market was booming, so Rodgers' work at the time mostly stayed in Japan. Yet his work and Eurobeat at large have proven to be as relevant as ever in the social media age. Once a signifier of times gone by, Eurobeat is now enjoying a boost in attention in Japan as pop acts turn to the style as a way to stand out and younger artists, who grew up with the sound, get a chance to play with it themselves, especially those dabbling in the blown-out world of hyperpop. Outside of the country, Eurobeat's anime connection helped give it new life as a meme in the 2010s, when videos of various vehicular mishaps were soundtracked by Rodger's contributions to Initial D ("Eurobeat Intensifies" goes a phrase online).
"I think the younger generations use my songs to dream and use their imagination via the lyrics I like to use," Rodgers says. "Memes can connect many young kids, they use my music because they also found the energy, positivity, and happiness they need to have a better life."
Even as Eurobeat receded from mainstream taste in the early 21st century, Rodgers never stopped exploring the style. In recent years, he's launched his own label, Dave Rodgers Music, which includes a project to re-record his biggest hits "to give new and fresh life to these historical songs," he says.
Here are five releases from Dave Rodgers and his assorted projects and collaborations showing both the influence of his sound and the evolution of Eurobeat.
---
Merch for this release:
Vinyl LP
Rodgers credits his father for sparking a love of music in him while growing up in the Italian city of Mantua. "He was a keen listener, and almost everyday he came home with a new record," ranging from Deep Purple to David Bowie to Quincy Jones. "In a magical room full of hi-fi components, I tried to take my first steps by recording my voice on the songs by the artists I heard using an AKAI reel-to-reel recorder."
His first steps into the industry came as a member of trio Aleph, who tapped into the driving sounds of Hi-NRG. That sound enjoyed huge popularity in Japan in the mid- to late '80s, and soon Rodgers's group found themselves in the club mix.
"I first encountered Dave's music through 'Fly To Me,' released in 1985," Yokota recalls. "It was played at a disco in Shinjuku I used to go to, and I remember being shocked. Aggressive sounds with a melancholy melody and a power that I had never felt in high-energy sounds before."
The success of "Fly To Me" and subsequent songs opened up Japan to Rodgers, who first toured the country in 1988. It was the next year, though, that his role in the melding of Eurobeat and Japanese pop music became clear.
"My manager for the Japan tour was contacted by Avex, looking for productions for their new Eurobeat series," Rodgers says. "He introduced me to [Avex co-founders] Tatsumi Yoda and Max Matsura regarding this new collaboration [and] we decided to start."
From that point on, Rodgers contributed songs to the then-new Super Eurobeat series, both as a performer himself and as a writer/producer for a cohort of other Eurobeat artists, providing a steady flow of high-BPM music for fans and clubs while also getting the chance to cover existing Japanese stars in his frantic electronic style.
Alessandra Mirka Gatti, an Italian singer close to Rodgers, was a go-to voice in Super Eurobeat, recording under many different monikers. Her most famous stage name was Domino, under which she released 1994's Rodgers-produced "Tora Tora Tora." That came out right on the precipice of something bigger. The next year, emerging J-pop singer Namie Amuro and new boy group V6 covered Rodgers's productions, helping bring his style of Eurobeat closer to the center of the country's pop center. In 1996, new female group MAX took "Tora Tora Tora" and covered it in Japanese for their debut album, helping cement Rodgers's sound as foundational.
Merch for this release:
T-Shirt/Apparel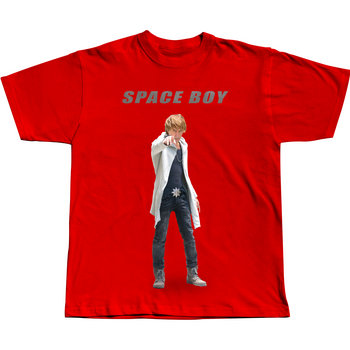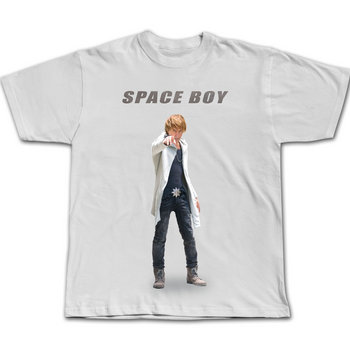 While Rodgers boasts a large musical legacy as a foundational figure to the sound of Eurobeat as it was understood by Japanese audiences, the connection that helped his music connect with a new generation came through an anime series about street racing.
Initial D started running as a comic in the mid-'90s, but became an animated program in 1998. Eurobeat made for the perfect soundtrack to this high-octane series' racing scenes, owing to its pedal-to-metal tempo. An assortment of Rodgers-produced songs appeared in the series, with "Space Boy" and "Deja Vu" standing out thanks to their particular synth-powered energy and lyrics approaching cheesy—a core element of Eurobeat.
Merch for this release:
T-Shirt/Apparel
Twenty years later, those same songs became meme music for internet users growing up on Initial D. Compilations of cars and other vehicles "drifting" were paired with Eurobeat—often Rodgers's songs that had been featured in the anime—for maximum absurdity, swerving between irony and nostalgia. That goes for Rodgers himself, who has leaned into Initial D recently, with his own compilation series Initial Dave (now in its fifth installment) and Initial D Hell The Album From Hell.
"Life is curious, and when you least expect it the strangest things happen. 'Deja Vu' amazed me. After 20 years—the song was composed in 1997—and there are rivers of memes that belong to this song, one better than the other," he says.
By the early aughts, Eurobeat was more associated with para para dancing and youth fashion than clubbing. While Yokota appreciates the way it was received at the time, he also laments how the music itself seemed lost. Rodgers, for his part, kept the Eurobeat coming, including 2005's "Wild Reputation" under the name The Big Brother, one he points to as a personal favorite.
Along the way, he found himself caught up in an ownership dispute. "Years ago, a loving person came into my life to whom I gave my entire old catalog to. Seven years ago, we broke up," Rodgers says, speaking vaguely but possibly referring to his previous label Sun Fire Records, co-founded with Evelin Malferrari. "After a long legal negotiation, I was able to work again, and I started my new label."
Dave Rodgers Music allowed the creator a space to re-record a large chunk of his previous catalog while also creating new songs, both serious and tongue-in-cheek. At the same time he launched his new endeavor, Eurobeat enjoyed new attention in Japan, fueled partially by nostalgia but also by its sounds standing out in the modern J-pop environment. Some of the biggest hits in Japan are retrofitted '90s Eurobeat songs, while contemporary anime series and video game themes have turned to the style (and the dances associated with it) for aesthetic purposes.
Beyond this and the meme-ery abroad, however, is a generation of younger artists interested in exploring the sound of Eurobeat. Many hail from the world of "hyperpop," especially in Japan, where creators like Manon and Starkids draw from it for their songs. However they came across it—Super Eurobeat, J-pop from their early childhood, a video of a tractor taking a turn to sharply on YouTube—Eurobeat is a sound to play and sculpt with.
Rodgers is keeping busy. Among his latest work is "MF Ghost," a song inspired by the sequel manga to Initial D of the same name. "This song wants to take you to a new dimension," he says. Whatever mutations Eurobeat experiences, Rodgers will be there, keeping the spirit of it alive as it plunges ahead.