LIFETIME ACHIEVEMENT
Lifetime Achievement: As SPC ECO, Curve's Dean Garcia Charts a New Course
By Ned Raggett · July 25, 2018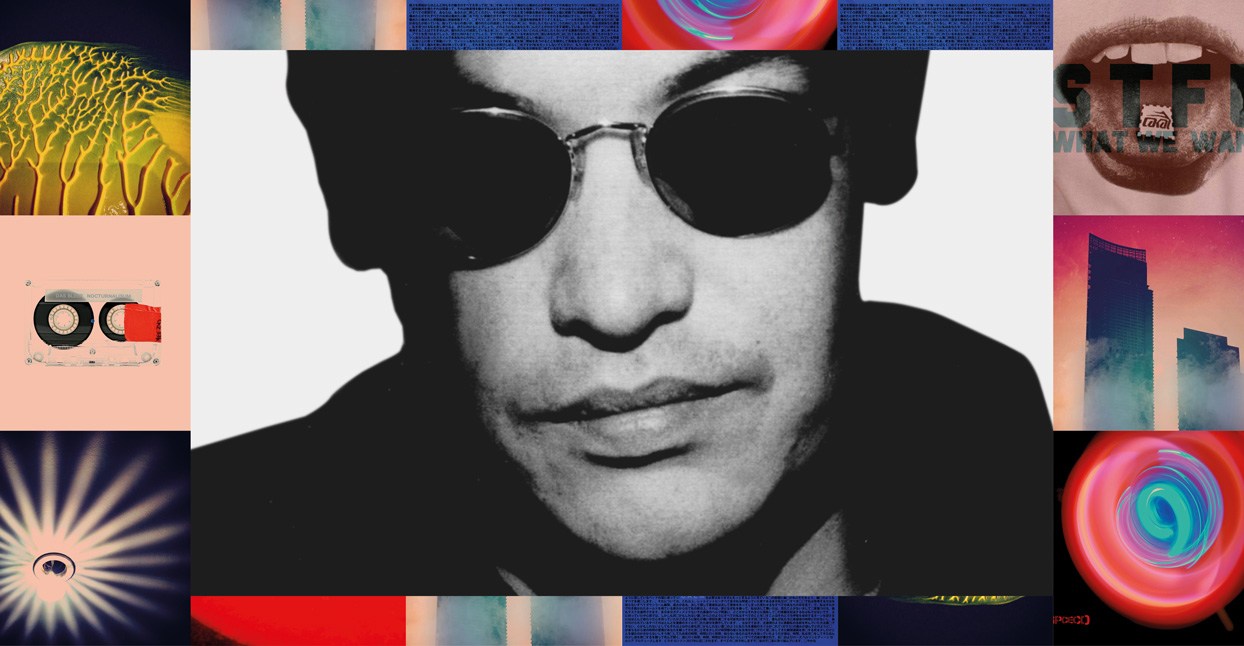 In our Lifetime Achievement series, Bandcamp Daily takes a deep dive into the work of artists with a staggering number of releases to their name.
To say Dean Garcia speaks quickly would be an understatement. Though he just turned 60 a few weeks back, the London native has the drive and energy of someone half—or even a third—his age, which is appropriate for someone who has about five different projects going at any one time.
"You start from ground level," he says of his process. "It's never preconceived ideas. You just sort of go in, and you have good days and bad days. Out of adversity, something happens. You don't get something you like, so you go away. You come back to it an hour or so later, and it's completely changed, and you get something great."
Garcia's most famous for his time in Curve, a powerful and beautiful electronic rock act that was lumped in with shoegaze, but had their own shattering sound and style that, in turn, netted their fair share of imitators. After an on-and-off 15-year run, Garcia's key partner in the duo, the coolly ferocious singer Toni Halliday, chose to bow out in 2005 and concentrate on a lower-key solo career, leaving Garcia to ponder what might be next.
"I took a year or so off, and then started to get back into a few things" Garcia remembers. "Then you come to, 'Well, how, what are we going to do now? We still want to do this and everything, but what we going to do?' So you just kind of judge what's out there, what's going on and things, and then start doing a few independent things on your own."
While Garcia is involved in a variety of creative efforts and collaborations, pride of place goes to SPC ECO (pronounced "space echo"), a strong successor to the general Curve aesthetic: chiefly, walls of feedback and rigorous beats. While essentially an open-ended, freeform collaboration involving a number of musicians, the one consistent member is co-founder Rose Berlin, a singer and lyricist who is Garcia's daughter.
"Ever since Rose could make sounds, I've been giving her the microphone to make noises and things and just record them or do whatever she wanted," says Garcia. "She was always singing, and she's a very creative person. So it was just a follow-through really, from those very early days to saying, 'We'll try something.'
"I generally have something in mind, and Rose will come in we'll work on it, and she'll be very random and of-the-moment and sing a few things over it, and then we'll move on to the next one and go on like that. Rose is the only person I work closely in the studio with. Everything else is done via internet. I'll send things to people, and they do their things and send them back to me with the view that I can do whatever I want with them. Rose is the only person who works in the exact same way as I do. If there's not something good within the first two takes, we move on to something else."
Curve's complete archives are on Bandcamp for those wanting to explore further, but Garcia's more recent incarnations are all there as well, with more work appearing on a regular basis. As he says at one point in our chat, "I must say it is a good platform. We've been there for about 10 years!" Rather than picking whole releases, Garcia offers up nine songs from SPC ECO and his other musical efforts as his own personal highlights, along with thoughts on each.
Appearing on SPC ECO's 2010 debut 3D, "For All Time" feels more lushly romantic than most Curve tracks—a bit more self-consciously shoegaze, if you like—but the beats add distant rigor while Berlin's vocal effortlessly matches the song's melodic swirl and charge.
Someone who I met online, Joey [Levenson], was just sending me a few things, and I really latched on. Something about this sound reminded me of bits of Kevin Shields. I was developing these things with Joey, and then played them to Rose, and she did some minimal kind of things. But 'For All Time' was this—I don't know, it was kind of like the chemical of that record for me. It was taking things from what had gone before with Curve, and was sort of like a fond goodbye to it in some way. That particular song was a stepping stone in connecting Rose and I together to make something that we thought was actually quite awesome, to be honest.
With a grinding punch from the get-go, the seething anger Garcia effortlessly called up in Curve is back to an even bleaker degree on this song from the 2012 Don't Say EP, sounding as much like Justin Broadrick as anyone else. Berlin speak-sings the lyrics with a burning intensity, and while there's hints of Toni Halliday's coolness, Berlin's own distinct voice and approach is clear.
We always end any live show with this song, and it tends to floor the audience with a breathless 'WTF was that' afterglow. The sort of bigness of the bass, and all the drums and stuff that are on there—I mean, it becomes quite animalistic, really. That track really brings out the raw bass element. You don't think about, 'Where's the drum? Where's this? Where's that?' You just hear this thing and it's like, 'Wow.' That's awesome, and it just works. It certainly could have quite a lot of stuff on sequencers, it's virtually the same as tape, except that I could control all the elements to it, but we always use a backdrop of noise which I created, and then put things over the top.
SPC ECO
"Push"
The video edit mix from 2013's Push EP starts with a near-classic '80s synth/EBM bassline, with a sweetness countered by the sharpness of Berlin's vocals. When the beats fully punch in, it's not that far from the industrial-pop undercarriage on Carly Rae Jepsen's best work, building up to a rising sweep. 
This song finds us exploring the alt-pop zone that we like to delve into. We almost had a breakthrough hit with this song at radio—'almost' being the familiar word, something I've learned to live with. It's always a process, and Rose and I don't shy away from genres. There's areas that we like, stuff that we've been listening to, or whatever that sort of creeps into elements of what we do. I think we'd been listening to the film Drive, the Winding Refn film. There's a few songs on there that have got this sort of electronic darkness thing, and which we love greatly. So we wanted to do something a bit more sparse and electronic, a bit more poppy, so we did. We just went and wrote a few songs like that, and that's when the 'Push' one came out.
A standout from 2013's Sirens and Satellites album, "Fallen Stars" moves from a lovely start into a big, slow swing and blast, Berlin's vocals almost lost in the flow but not crushed by it.
Jarek [Leskiewicz] came and sent me a track. It was quite fully formed, with the structure and the sound of it. He likes to delve into similar areas, the multilayered kind of thing, he likes there to be 15 bits of guitar that are slightly different from each other. This is what I do as well, and so between us, we just went into the track and did the thing, because that's how we connect—with the textural weaving of everything. Then, I changed all the drums, added a bass, and did some other things, and then Rose sang on the chorus straightaway. It just happened. It's just one of those sort of natural things that just happen when you're recording. It's kind of fresh, because I had heard a couple of things that [Leskiewicz] had done and I wanted to involve him some way with this more basic stuff, without it being overbearing and unlistenable.
The slowest and calmest of the SPC ECO songs Garcia chose, from 2015's Dark Matter, is a showcase for Berlin, whose singing and lyrics takes center stage, demonstrating a powerful—but never forced—intensity.
Probably a challenge to anyone who prefers the Sirens wall of sound, but we think it's good to rock the genre boat. I've never shied away from that throughout my life. This song means a lot to us both for different reasons. Rose steps up and says it all. Perfect delivery—again, one take, just rearranged a bit. [Being] a lyricist is definitely not one of my strong points, but I do appreciate the lyrical element. It's really, really important to me. I think it's best left to the person that's singing the song, really. With Toni, I'd give her the track and say, 'Tell me whether you respond or not,' and then she'd write the lyrics and do the thing. Rose is just the same, except the lyrics come from somewhere else. She'll sort of hint at words, but it'll be more concentrated on the actual melody. Then you go in later and decipher what it is she's saying. Sometimes it makes sense and it sometimes doesn't, but it doesn't really matter about that to me.
An absolute high point from the 2017 album Calm, its flowing feedback feels like a guitar riff that never resolves. A buried bass riff adds a strong anchor for the track, as even more layers emerge. 
We put on these distorted keyboards that sound like guitars, because of the way that they're ringing within the modulation of the sound. So they've got this sort of guitar-y thing, but you can't quite put your finger on what sort of guitar. I think a lot of the guitars that Jarek does and I do that may stem from a stringed instrument, but they are going through other things. It's to make them otherworldly and have their own unique kind of stamp. It's to do with the effects and stuff, and how you use them, and how they're actually not guitars, but they sound like guitar, because they've got that sort of distortion thing to them, so people assume that it's guitar.
Blurred City Lights is the continuing collaboration of Garcia and Leskiewicz; much like SPC ECO, other musicians contribute as well, including Berlin, who appears on this track from the 2018 album Volker. While the sonic connection to SPC ECO is clear, Blurred City Lights is more spacious and deliberate, a subtle change that suggests the deep echo of classic dub more than once. 
Jarek sends me virtually fully formed ideas. So between he and I, I go in there and I rearrange and adjust. It depends what's coming to me. But with Blurred City Lights, there's a very clear start, and that's generally from what Jarek does, because he's a very fine, skilled recorder. He knows how to record and produce very well. Then he'll send me all the individual components, so then I can then take it and then do my thing. That's, again, the sort of chemistry. You have to trust each other, and respect each other about what's going on, and to bring out the best of what's there. I dig this record for its refined attention to detail. It's well crafted, and produced with a nod to Floyd and other early alt rock that we both grew up with. Post-rock is how people see this; I don't know what it is other than Jarek and I talking to each other and crossing the sonic wires we both love so dearly.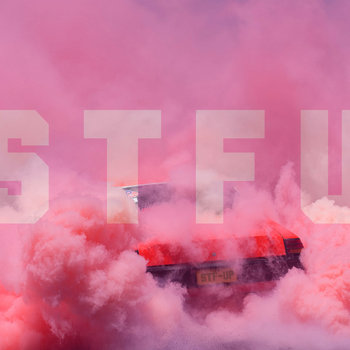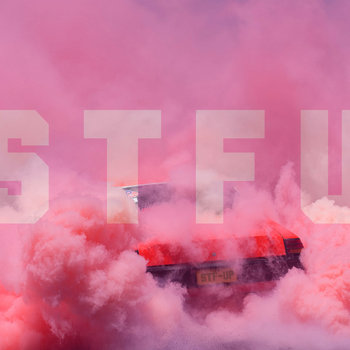 STFU is a more recent collaboration, a duo consisting of Garcia and vocalist/musician Preston Maddox, a member of Austin, Texas's Bloody Knives and an irregular SPC ECO contributor as well. "What We Want," the title track to their full-length debut from 2016, sounds both grinding and dreamy, Maddox's singing melting into the arrangement in a way that can seem familiar, but still works very well. 
Preston's got kind of a very different approach to it all. He'll send me fully formed things, but not really cared about if I only ended up using a little keyboard from it, or whatever. Whereas with Jarek, you can't do that because, it's too fully formed and it sounds great as it is. With Preston, it's more kind of expressive and open and more punk, really. It's about his voice. That's what I want to focus on. I want to focus on what he's saying, and his delivery and tone of voice, because I really like it. It's always like that with Preston.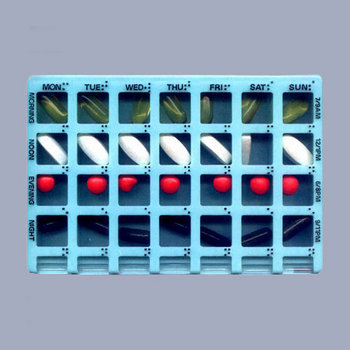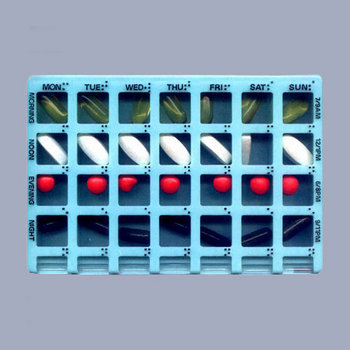 Garcia closes his list with a selection from one of his own irregular solo efforts, the 2018 album Nocturnalism, released under the name Das Bleep. While Berlin contributes vocals here, as well as on a few other tracks, the album is much more of its own thing, suggesting instead the kind of moody soundtrack music in which Trent Reznor has recently specialized.
It's me messing around with very minimal bass ideas, it's something that doesn't involve actual songs, as such. It's more of a thing that just happens to you. It can be very minimal and very bass-heavy. It's kind of underdeveloped on purpose, and it just has instinctive kind of beats and bass. I don't want to mess around with it too much. Or I'll mess around with it a bit and just develop it a bit, but not take it to the same kind of song levels as some of the other things that I work with. It's much more experimental, really.