LIFETIME ACHIEVEMENT
Eight Essential Releases by Detroit Producer Apollo Brown
By John Morrison · September 30, 2022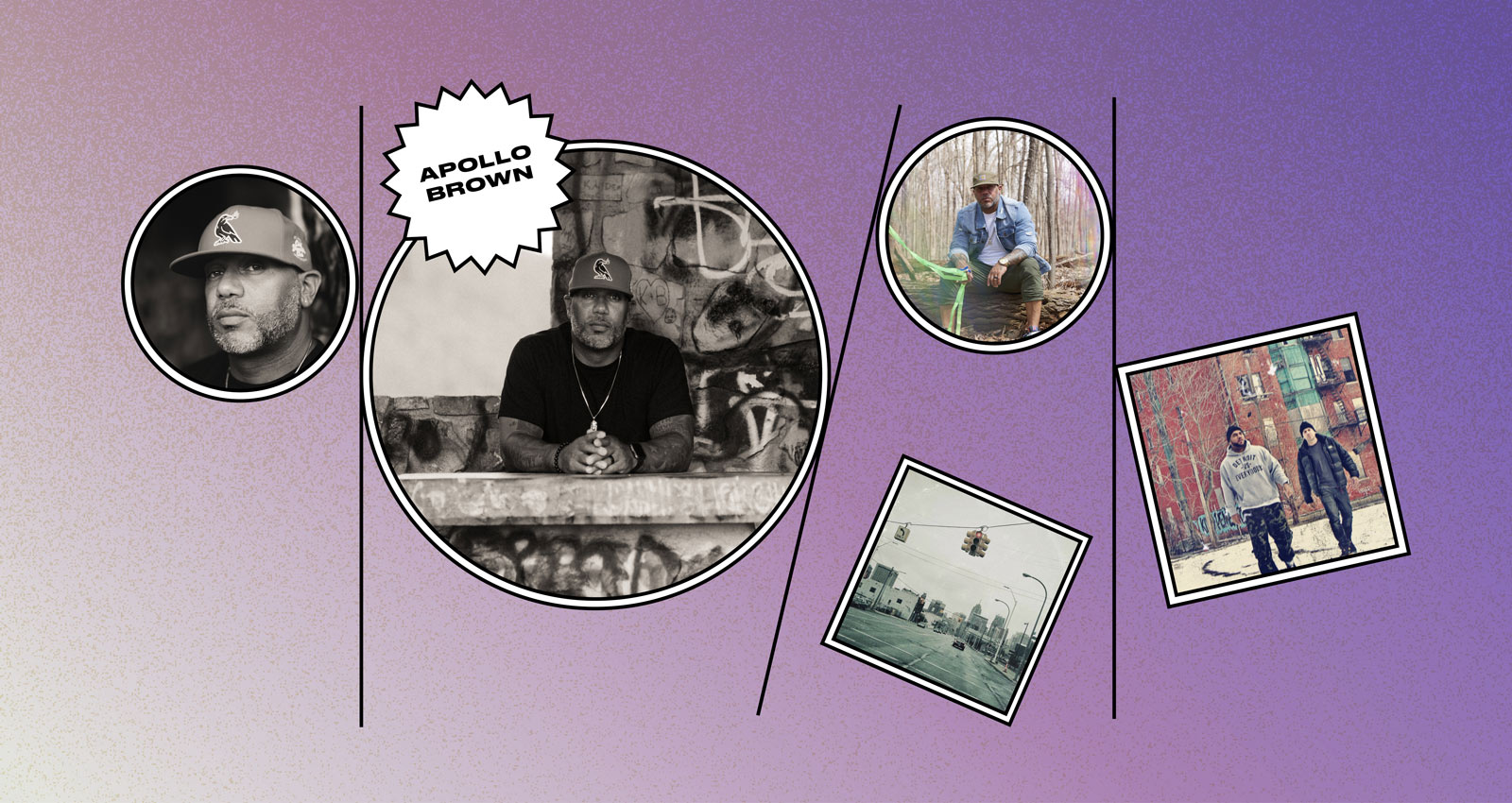 In order to master the art of sampling, an artist has to employ a variety of skill sets. In addition to the technical ability required to chop, loop, and filter the source material, they also need the deep knowledge of records that can only be acquired from years of crate-digging, as well as a hefty amount of imagination and taste required for creative sampling. Born in Grand Rapids, Michigan, veteran hip-hop producer Apollo Brown cut his teeth in Detroit's storied hip-hop scene. Today, Brown is part of a vanguard of underground hip-hop producers who make samples from old records soar.
For the better part of the last two decades, Brown has built up a deep and extensive catalog, crafting rich, soul-infused beats for top-tier rappers. A willing collaborator, the list of artists with whom Brown has worked reads like a who's who of contemporary rap's best MCs. In addition to the celebrated full-lengths that Brown has co-anchored over the years, standout tracks like Westside Gunn's dreamy cut "Mr. T" and Has-Lo 's hypnotic "Hindsight" are among the best entrees in both artist's discographies. Recently, Brown has been on an impressive run, producing celebrated albums for rappers Che' Noir and Stalley and R&B artist Raheem DeVaughn within the last two years.
Here are our picks of Brown's best work. These projects demonstrate his skill in performing the magic of transforming old samples into new beats that are often anthemic, gritty, and dark.
---
Made up of Brown, Journalist 103, and DJ Soko, The Left only made one album—2010's Gas Mask—but the album is now rightfully celebrated as one of the best rap albums of that decade. Hard as nails, sharp, and incendiary, Gas Mask boasts an impressive collection of fly beats and stellar guest appearances from Marv Won, Haassaan Mackey, and Guilty Simpson. Marv Won torches the haunting beat on "Real Detroit" with a slick flow and tons of presence. "Fooled Thought" is an insightful cut driven by a sample of brass fanfare that sounds like Brown letting the record skip.
Apollo Brown & O.C.
Trophies
By the time O.C. collaborated with Brown for 2012's Trophies, he was already a certified hip-hop legend. Whether one considers his first two solo albums (1994's Word…Life and 1997's Jewelz), his standout guest appearances with Organized Konfusion, or his membership in D.I.T.C., O.C.'s status in hip-hop culture is unquestioned. Trophies is a solid entry into his catalog, standing confidently amongst the Brooklyn MC's best work. Brown and O.C. come out swinging with "The Pursuit," a sleek musical high-speed chase with a funky bassline and piano. "We The People"'s punchy drums and strings are the perfect complement to O.C.'s observational rhymes.
Apollo Brown & Planet Asia
Anchovies
A collaborative album between Brown and Fresno, California rapper Planet Asia, on Anchovies, Brown flips lush, soul samples into minimal backdrops that leave plenty of room for Planet Asia's polysyllabic rhyme patterns. Songs like "Avant Garde" and "The Aura" hit hard, with chopped vocal samples and Planet Asia dropping surrealist lines like: "Wove a wonderful web, ghetto celeb/ The legend of the Buddha in the rain protected by the cobra head."
Brown and Che' Noir's As God Intended opens with the voice of the writer and prophetic social critic James Baldwin: "It seems to me that God is our responsibility and God's only hope is us. If we don't make it, he ain't gonna make it either." Dealing with themes of violence, struggle, and faith, As God Intended is a weighty, scrappy record. Che' Noir is one of the best MCs working, shining on cuts like "Blood Is Thicker" and "Hustle Don't Give" (feat. Black Thought). The album ends on a bittersweet note with "94." Over a rich and soulful beat, Che' Noir reminisces about the sights, sounds, and music of 1994, leaving us with a heartfelt illustration of her younger years.
Apollo Brown & Raheem DeVaughn
Lovesick
Merch for this release:
Vinyl LP
Raheem DeVaughn is a veteran soul singer from the Washington, D.C. area and the melding of his smooth vocals with Brown's hardcore hip-hop beats makes for a nice balance  Songs like "Broken Pieces" and "Honey" are beautiful R&B songs with gorgeous vocal harmonies. Lovesick is intriguing because it allows Brown to expand on his signature sound with slick, fun tunes like "When A Man," which flips the same Billy Brooks sample that A Tribe Called Quest used on "The Luck of Lucien."
Apollo Brown & Ghostface Killah
The Brown Tape
An alternate version of Ghostface Killah's 2013 noir-crime thriller Twelve Reasons To Die, The Brown Tape replaces producer Adrian Younge's ornate, orchestral arrangements with gritty, static-laced beats. "Rise Of The Black Suits" sounds like an avant-garde take on Barry White's "I'm Gonna Love You Just A Little More Baby," while "Enemies All Around Me" opens with a dreamy, baroque-pop style vocal sample before transforming into a raw, fuzz-guitar-laced psych-rock banger. Throughout the album, Ghostface sounds engaged and energetic, taking listeners on a journey to the depths of the criminal underworld.
Merch for this release:
2 x Vinyl LP
A heartfelt and inspired homage to the motor city, on Sincerely Detroit, Brown recruits some of Detroit's brightest voices. The cast is stunning, with guest appearances from Slum Village, Leaf Erikson, Boldy James, Royce Da 5'9", Black Milk, Illa J, Bronze Nazareth, Phat Kat, Clear Soul Forces, and more. "God Help Me" (feat. Black Milk, Ketchphraze & DJ Los) is a harrowing meditation on faith, police brutality, and life in the city while "All Day" (feat. Slum Village) has a breezy beat that is contrasted with hard verses from T3 and Young RJ.
Merch for this release:
Vinyl LP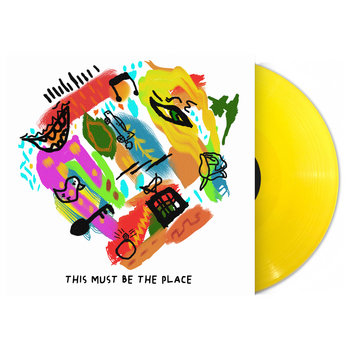 In 2022 Brown released This Must Be The Place, an album that holds a significant place in his growing discography. His first instrumental project, The Must Be The Place allows Brown's beats to come to the forefront. The album opener "Got It Good" is built around lush synth chords and a funky synth bassline. "Time Lost" has a delicate, hypnotic piano melody, and "Flowers Die" flips a classic drum break, layering it beneath celestial synths and a buttery electric piano motif. While there are still heavy, underground hip-hop-style moments on the album, This Must Be The Place showcases another side of Brown's beat-making by focusing on dreamier, more ethereal sounds and textures.