LABEL PROFILE
Z Tapes Releases Lo-Fi Bedroom Pop on Cassette
By Adam Badí Donoval · November 11, 2016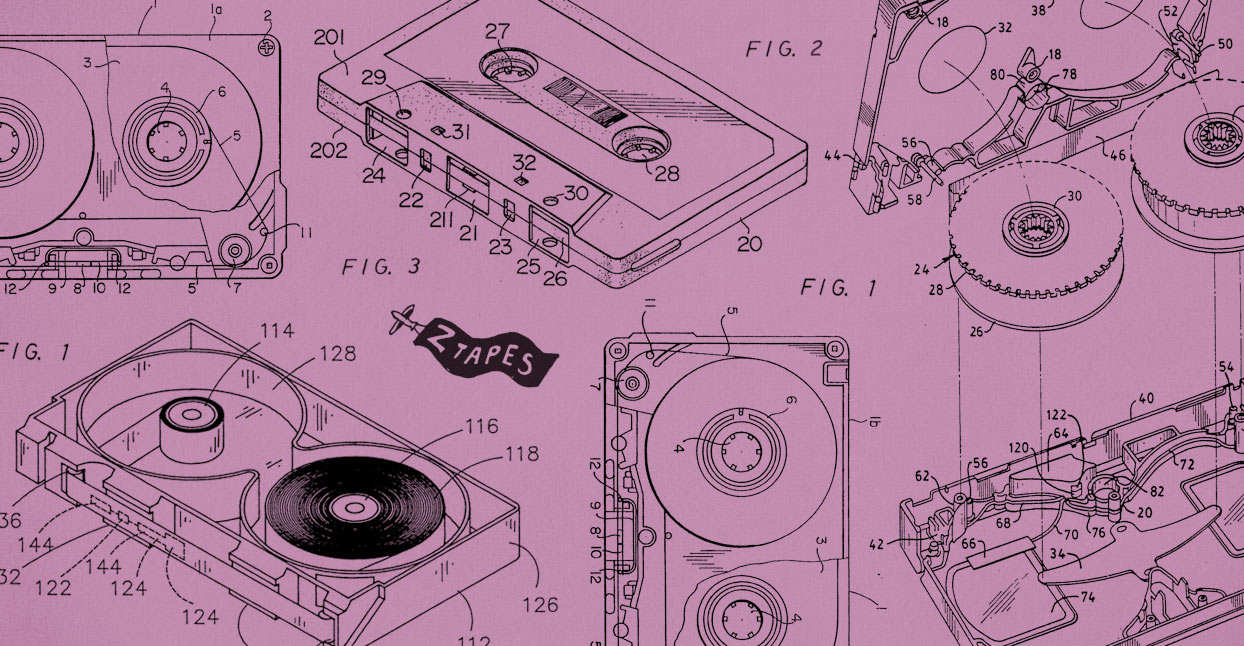 Filip Zemčík has loved both bedroom pop and cassette tapes for as long as he can remember. He's always wanted to share his favorite music with other fans, but in the past, he had a tough time finding like-minded people in either East London—where he lived a few years ago—or in his native Slovakia, Bratislava, where he currently resides. Undaunted, Zemčík launched start-track.com as a way to share his love of niche genres and, in 2013, founded Z Tapes by searching the depths of Bandcamp for music that caught his ear. That connected Zemčík to several artists—like Euphoria Again, Candy, and Jackie Trash—with whom he still works. "Without the blog, there would be no label," Zemčík says. "It kick-started everything—my interest in cassettes, my passion for the scene."
Three years later, and the Z Tapes catalog consists of 42 limited-edition releases by artists from around the globe—Dying Adolescence from Australia, Mayen from Czech Republic, and Bedbug from the United States. In 2016 alone, Z Tapes has released 29 projects, making it a go-to place for lo-fi pop cassettes. In the coming months, Zemčík says he plans to release different styles of music on both cassette and vinyl lathe cuts. As Zemčík prepares to drop the final Z Tapes releases of 2016, he walked us through some of the label's essential albums.
The gentlest of albums, full of subdued drums, foggy synths and distant voices. An absolute gem that floats by on a breeze.
I remember discovering Dylan's (aka Bedbug's) music a long time ago when he was using a different moniker—Fairweather Currents. I was captivated by the atmosphere of his songs and the gentle lo-fi vibes. When new stuff came out as Bedbug, especially his previous album buzzing like a bug in the snow, I was pretty sure I wanted to work with him. We worked together on our special Theme Song compilation, and at that stage, Dylan mentioned a new album that he was in the process of writing. I offered him a spot in our Z Tapes family, and he gladly accepted. Even before listening to the album, I was sure this would be a gem, but Dylan exceeded my expectations. I was captivated by the amazing pastel cover art, then I poured myself into the gentle nuances of his songs, with their various instruments and layers. if i got smaller grew wings and flew away for good has everything a bedroom pop release should have: voice samples, Casio tunes, gentle guitar, and light themes. If you know Dylan, all this makes sense—he is as cute as his music is, and you cannot help but like him from the first meeting. That's how I felt about this release: Love at first sight.
Merch for this release:
Cassette
The eight tracks on Lord Bendtner's self-titled release are as heart-breakingly sad as they are gorgeously produced. While initially lo-fi, they evolve into synth- and bass-heavy monsters as the album progresses.
I remember how I got to know Nate Wagner—aka Lord Bendtner, aka Leavves, aka An Occasion For Balloons. A message from a stranger arrived. It was Wagner. As it turned out, he supports tape labels, and found ours while he was studying nearby, in the city of Vienna. From that point on, we talked; we even started working together for United Cassettes. He was always mentioning a new project he was working on, with a more lo-fi sound, and I was very interested. That's how Lord Bendtner became a part of the Z Tapes family. Nate's friend, Zack, seized the opportunity to create very cool cassette artwork matching a uniquely-colored tape, and the release came to life.
Merch for this release:
Cassette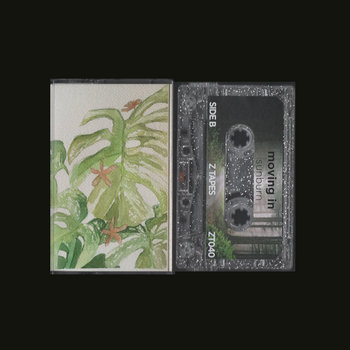 This album delivers in 14 minutes what many albums fail to fit in an hour—the calmness and haziness of a dream. Put this on repeat while travelling into the city, and everything will feel surreal, slightly distorted, and slower-paced.
moving in's release perfectly illustrates how most of the artists become part of our little label. I remember hearing Jordan's music first through social media, and I totally fell in love with it. I bought it on Bandcamp, and Jordan sent me a message. From that point on, we wrote back and forth, and he told me he was working on a new EP. sunburn was that EP. When I heard it, I knew it had to be released on Z Tapes. We were trying to do a tiny run of 25 copies, as I was not sure how well the release would do—which is always a problem with small, unknown artists. But everyone loved this. The melancholic atmosphere of all the songs, enticing you to stay in bed, appealed to many listeners. I was blown away by all the support it got. Jordan and I did not expect so much. He's also a great supporter, and one of our most loyal fans. He loves buying our releases on cassettes. The best thing about releasing the music by a fan of your label is the connection that's there, and it is so easy to build up a great relationship on that basis. Labels should always be about great relationships.
moin moin
Dawn
Merch for this release:
Cassette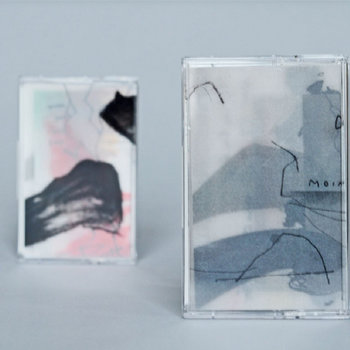 Dawn sounds incredibly rich, but moin moin is the product of just one musician,  a woman named Magdaléna. She sings and strums masterfully, at times lightly and hauntingly, other times with fury and intensity. This is a must-have for the heartbroken.
David from Headless Duplicated Tapes (who produces our cassettes) sent me a message to say that there was a Czech folk artist who was ordering some cassettes to make tapes. He sent me a link to her music, and I was very surprised by how beautiful it was. Magdaléna is a very talented musician, both musically and lyrically. I talked to her about releasing this together, and we made a deal where I took part of the cassette release and sold it through Z Tapes. It sold out pretty quickly—the reception was astonishing. It's so amazing to shed light on someone local who deserves it. The beauty of the internet, and especially Bandcamp, is that there are no borders. Anyone can become your fan, whether they buy digital or physical copies. Our fans are spread all over the world, and it is so exciting.
Merch for this release:
Cassette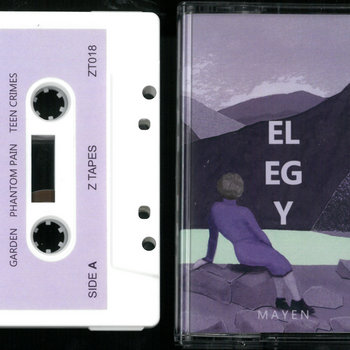 These six dream-pop tracks evoke warm sunsets at summer festivals, a long music-filled day coming to a close as you kick back and rest. The Czech outfit is currently preparing their second release.
Luke [Mayen] first captivated me with the dreamy songs he released when he started out as a solo act. Later, when Mayen turned into a proper band and Elegy was made, I was sure I want to put it out on cassette, but it wasn't the right time to do it. I didn't have a budget for it, and I wasn't sure how well it would be received. But after a few months of talking, we made it, and it turned into one of my favorite tape releases. I remember selling tapes in person for the first time at Mayen's show. The direct interaction with fans made it more real, especially in comparison to my everyday communication via social media or email. I always wished that Z Tapes could be more physical than digital, and this release made it possible. I was so pleased to get new fans to Mayen's music. I honestly think it deserves much more attention, even outside Czech Republic or Slovakia. I also felt very special when we sold out of all the copies we had.
Merch for this release:
Cassette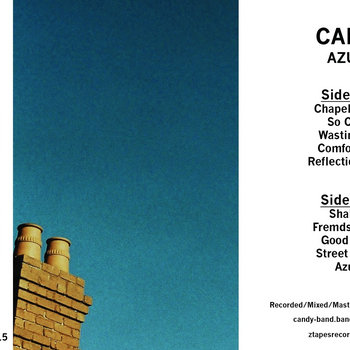 With its rippling guitars, glowing synths, and strong vocals, Azure is one of the catchiest dream-pop records of 2016. As the album goes on, it seems to conjure images of Melbourne's sun-drenched beaches.
Calum Newton, the mastermind behind Candy, is a one-of-a-kind guy. He not only writes and performs music, he also records, mixes and masters it—not only for his own projects (e.g. Lunatics on Pogosticks, Buddy Holiday), but for other musicians as well. He's even mastered our benefit compilations. He does his job very well, and knows how to create catchy songs that will captivate anyone. Calum's straightforward lyrics, catchy guitar riffs and Australian surfer vibe are the perfect combination. This release started our 2016 release train, and it has now brought us to releasing his new album Waiting For U, a further step in sound exploration and music evolution. Australian music will always have a special place in my heart—especially the songs with Calum's gentle touch.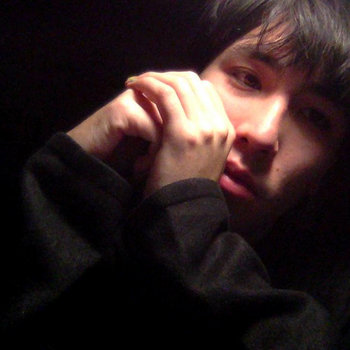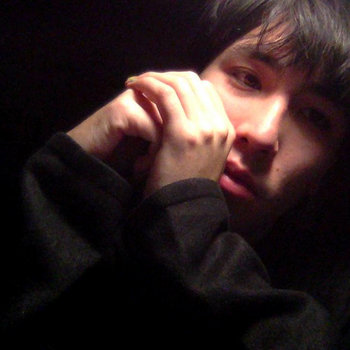 Merch for this release:
Cassette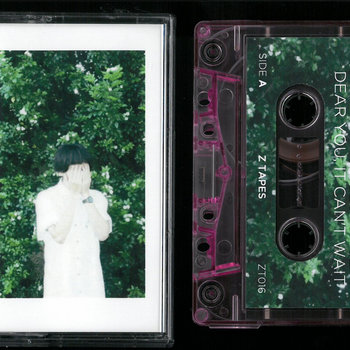 Wonderful, pop-driven guitar melodies. Dying Adolescence's name could not be more fitting for a band that sings about growing up, leaving carelessness behind, and remembering all the great times.
I remember listening to Dying Adolescence a long time ago, while searching for new music on Bandcamp. I instantly loved the teenage punk he incorporated in his songs. Later, Mikey [aka Dying Adolescence] wrote to me to tell me that he was working hard on a new release and that he was putting a lot of effort into recording it. It took a few months before it saw the light of day, but I loved it from the first listen. I knew people would love it. Mikey's catchy songs about teenage times will always appeal to me as a listener. It amazes me how some people are so talented at such a young age (Mikey turned 18 during the recording process). It pleases my heart to be there at the start of careers of young musicians. Z Tapes will always be there to support them and help them spread their music around. On cassettes.
—Adam Badí Donoval