LABEL PROFILE
The Vin Du Select Qualitite Label Brings a Punk Aesthetic to Acoustic Music
By Andy Beta · April 16, 2020
The Vin Du Select Qualitite imprint has been releasing contemplative and adventurous acoustic guitar music for just over decade. And for label head Steve Lowenthal, it was a corrective to his hectic and deafening New York City lifestyle in the late '00s—working at Dominick Fernow's legendary brick-and-mortar noise shop, Hospital Productions, by day and going out to all manner of loud shows at night. "Moments when I craved respite from the action, I took solace in acoustic guitar music, records like the Fun on the Frets comp on Yazoo," Lowenthal says. "I also started getting into cool jazz guitar god, Johnny Smith." Lowenthal eventually decamped from NYC to Los Angeles to return to grad school and write the first biography on acoustic guitar demiurge, John Fahey. He also decided to start his own imprint and pay tribute to the living legacy of solo acoustic guitar music—much like Fahey himself did with his Takoma Records, which released early works from Leo Kottke, Robbie Basho, and more.
"John Fahey is certainly the inspiration for VDSQ to this day, and I consider him to be the godfather of 21st century guitar," Lowenthal says. As for the label name itself, Lowenthal says it was slightly tongue-in-cheek: "Fernow asked me how I wanted to feel when listening to the records, and I responded that I wanted it to be like drinking an expensive bottle of wine, relaxing and luxurious," Lowenthal recalls. The phrase "Vin Du Select Qualitite" came up in a Google search, and Lowenthal says he wouldn't know the difference between a $10 and $200 bottle of wine, but the name does conjure up the idea of excellence, so he went with it. "I try to look at these records as collaborations between the label and the musicians," he says. "Ian Mackaye and Dischord were a huge influence in how I run the label. We have no interns, I pack every order, I answer every email, I try to take as much pride in the daily operations as I do the grand picture."
Just don't think of VDSQ as a puritanical pursuit; more recent offerings from irascible improvisors like Bill Orcutt and Tashi Dorji suggest that not all acoustic guitar music needs to conjure the pillowy wallpaper sounds of Windham Hill. "Some of our artists fit more comfortably next to Sonny Sharrock or Derek Bailey than any kind of traditional folk guitar," Lowenthal says. "We've expanded the palette to more instrumentation and sounds while maintaining the spirit of what VDSQ is about. Now we have artists that can exist in ambient, free-jazz, or more traditional finger-picking guitar styles." To which he added: "VDSQ is about forward-thinking contemporary guitar music."
"After we did the first three releases, I started to get unsolicited demos, including an email submission from Matthew in my spam folder addressed to 'Mr. Lowenthal,' which I found absolutely charming," he says. Lowenthal loved Mullane's song "A Second Choir" so much that he requested Mullane perform it at his wedding. "His music references classical themes more than folk or blues and has such an incredible combination of intellectual heft and emotional resonance."
Merch for this release:
Vinyl LP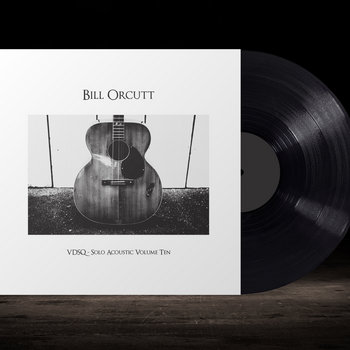 For those who first encountered Bill Orcutt's six-string onslaughts as a member of '90s noise blasters Harry Pussy, it seemed impossible that Orcutt would eventually pivot to a more contemplative mode. But his string of solo acoustic releases weds his visceral past to the steel string tradition in a thrilling manner. "Bill is one of the artists who I listened to in my youth and informed my tastes today," Lowenthal says. His VDSQ album came about in a curious manner: while visiting family in Miami during the holidays, a relative let Orcutt sneak into the stairwell of nearby Seminole Massacre Elementary, which boasts great natural reverb. He recorded the entirety of this album on Christmas Day.
Merch for this release:
Vinyl LP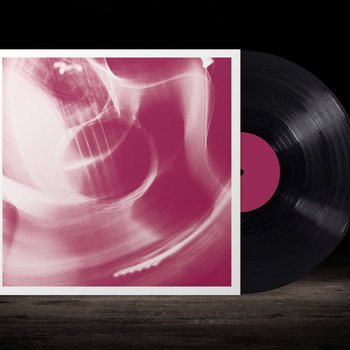 Kristin Þóra Haraldsdóttir was studying composition and playing viola in symphonic and classical settings when she met Lowenthal at grad school. "She picked up the guitar for fun and I immediately asked her to make me a record," he says. "The American Primitive school of guitar rarely featured women (although Elizabeth Cotten was a large influence on Fahey and others). There at times can be a macho, gunslinger attitude in solo guitar, which I'm not at all interested in. I felt she would create something completely unique and unlike anything in the established solo guitar canon."
Merch for this release:
Vinyl LP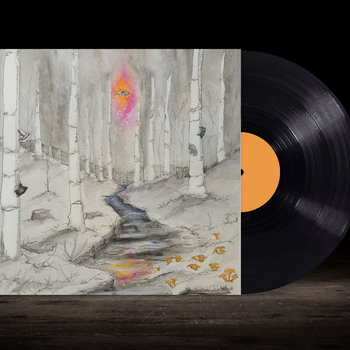 Newcomer Pasquarosa had just released his debut on VDSQ when he drove up from his home in Belchertown, MA to see Lowenthal do a reading. Afterwards, Pasquarosa gave Lowenthal a cassette he had self-released. Pairing hushed field recordings of birds and gurgling streams with Pasquarosa's nimble finger-picking style, it led VDSQ to immediately line up that cassette for wider release. "Tony has an incredible ability to craft a personal narrative in his playing through a psychedelic twist on genre and Tarantino-like level of detail in his stylistic tributes," Lowenthal says. "It's a brilliantly simple concept, executed with a nonchalant mastery and subtle highlights."
Merch for this release:
Vinyl LP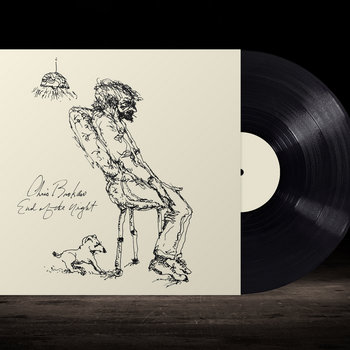 Chris Brokaw has cut a winding path through the alternative music of the '90s and '00s. He got his start as a member of GG Allin's band, but found wider renown playing guitar with Codeine and Come. Lowenthal fell under the sway of Brokaw's solo on Come's "Off to One Side" back in the day, and its ability to be, "aggressive and vulnerable at the same time, with a huge melodic sensibility that remains addictive to me." He reached out to Brokaw for an inaugural entry in the series, but gave him different directions when it came time to record 2019's End of the Night: "Create your version of a late night Blue Note album." Brokaw responded with this nuanced release, utilizing players like Samara Lubelski and Greg Kelley to create a crepuscular listening experience.
Merch for this release:
Vinyl LP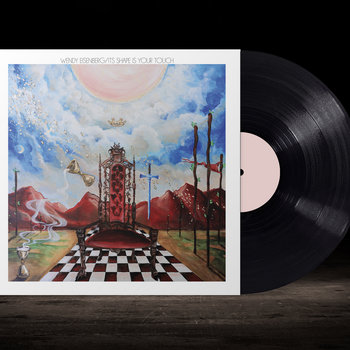 Wendy Eisenberg seems to live in two parallel soundworlds: noisy punk, and crackling improvisation. They are in bands like Birthing Hips and Editrix, and are also the recipient of commissions from the likes of John Zorn. But their VDSQ debut eschews both worlds to instead stake out a wholly new space for guitar. Contemplative and scrabbling, it feels like a deconstruction on the slow and stately Fahey template as well as a restless exploration of the future possibilities of the instrument. To Lowenthal's ears, "Eisenberg is aesthetically as advanced as any player I can think of today on any instrument."
Merch for this release:
Vinyl LP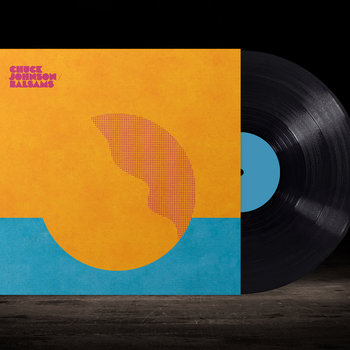 An instantly recognizable timbre on any number of country classics, the pedal steel's gravity-free swoop also makes for an ideal ambient instrument, as the ruminations of Daniel Lanois and Susan Alcorn make evident. Guitarist/composer Chuck Johnson turned to the pedal steel for his VDSQ debut, Balsams, crafting a reverie of a guitar album. "Balsams marked a huge stylistic shift for both VDSQ and Chuck," Lowenthal says. "The record introduced us to a whole new audience and we still get orders for it constantly. It's hard to pinpoint a highlight, but 'Balm of Gilead' is the closest I've felt to complete bliss since I heard 'Blown A Wish' by My Bloody Valentine for the first time, both having that enveloping cocoon of layered sound."