LABEL PROFILE
The Subversive Brutality of Translation Loss Records
By Brad Sanders · August 19, 2021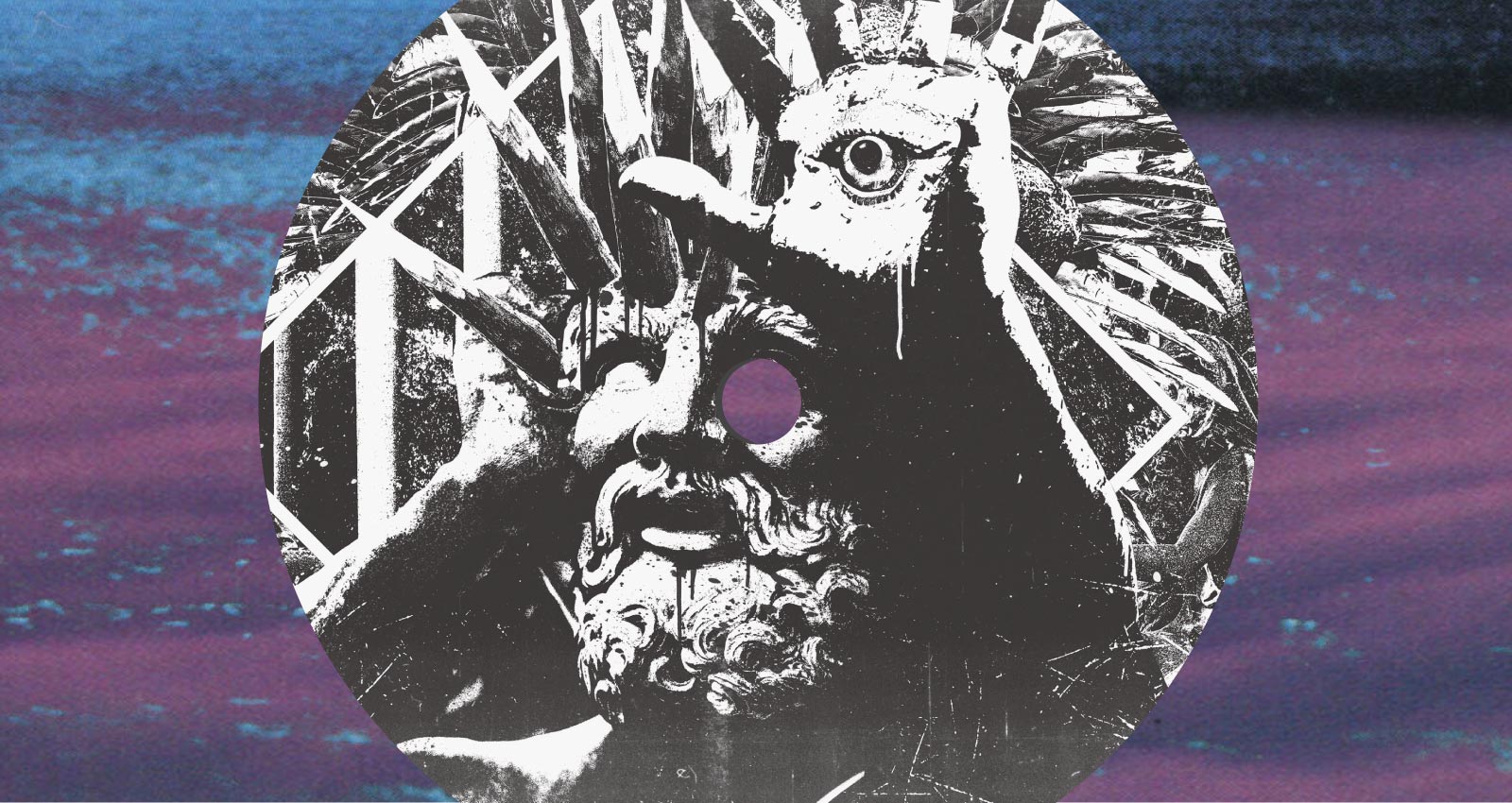 Drew Juergens and Christian McKenna started Translation Loss Records in 2003, when they were coworkers in the mail-order department of Philadelphia's venerable Relapse Records. Within a few years, their new label would release crucial albums by bands like Mouth of the Architect, Rosetta, and Irepress, gaining a reputation as a post-metal powerhouse just as the subgenre was hitting its commercial and critical peak. In the years since, Translation Loss has become synonymous with forward-thinking heavy music of all stripes, amassing a discography as musically diverse as its founders's tastes. Noise rock, screamo, grindcore, black metal, funeral doom: if it excites Juergens and McKenna, it all has a home on Translation Loss.
"I'm still this giddy 20-year-old," Juergens says. "I'm 43 now, but that's still the impetus behind why I do the label: I hear music that I just love and that blows me away, and I want other people to know about it."
We asked Juergens to tell the story of Translation Loss through some of its key releases. Read about his picks and listen below.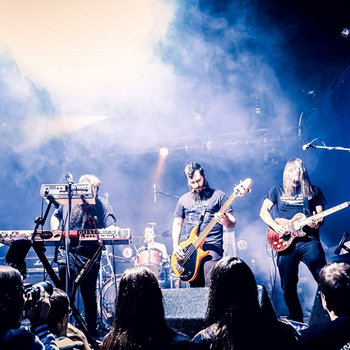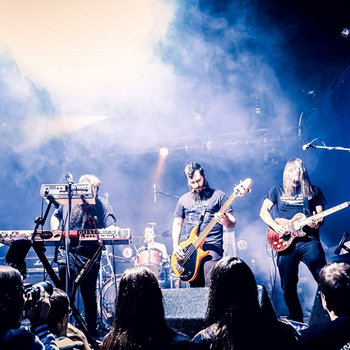 Shortly after launching, Translation Loss put out the debut album by Dayton, Ohio's Mouth of the Architect. Formed out of the ashes of death metal experimentalists Rune, the band quickly became one of the signature acts of the post-metal movement—and of their young record label. "I knew that there was something special happening," Juergens says of the first time he heard Time & Withering. "I knew what I was listening to was pretty amazing. What's crazy is I think that it was meant to be a demo. But the quality of the music, the quality of the recording, everything about that record is top-notch."
Today, Mouth of the Architect represents Translation Loss's longest ongoing relationship, and their creative partnership has yielded five full-lengths, an EP, and a split release with fellow Dayton natives Kenoma. "Each record was a one-off," Juergens explains. "There were never any contracts we did that would keep them on the label for a certain amount of time. I'm humbled they wanted to stay with us to help us release their art, and I'm gratified that we have this great relationship."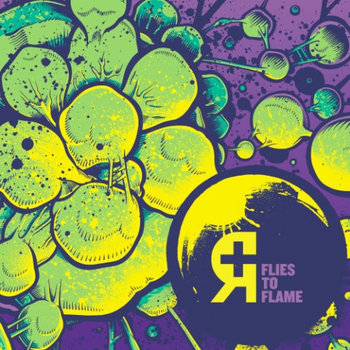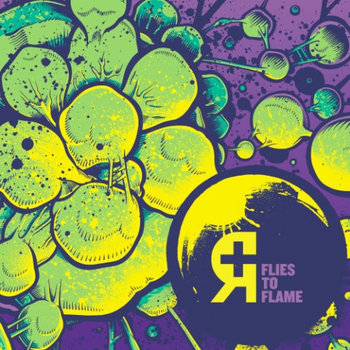 The very first release on Translation Loss was the self-titled album by Mykado. That band didn't last long, but Juergens and McKenna stayed close with their singer, Mike Armine. Armine's new project would become a key part of the label's early days. "Mike used to put on shows in Havertown, and I went out to a church show out there that was one of Rosetta's first shows," Juergens recalls. "It was one of those moments where you see it and it's just undeniable. They were playing these 10, 12-minute songs, and not a moment of the song was boring, not a moment of the song did my mind wander. I was captivated for the entire set."
Not long after, Translation Loss released The Galilean Satellites, Rosetta's heady, experimental debut. Inspired by Neurosis's Times of Grace and Tribes of Neurot's Grace, the album consisted of two halves—one metal, one ambient—that could be either played individually or at the same time. "It was a great concept," Juergens says. "It was their first record, and they had a lot of ambition."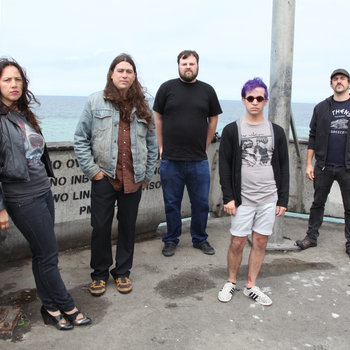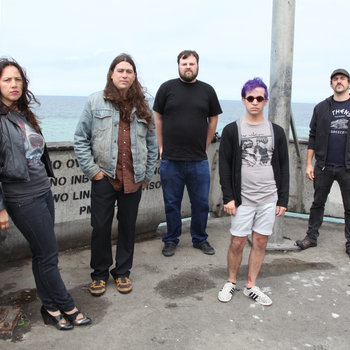 The story of how Translation Loss came to release Giant Squid's The Ichthyologist should be heartening for anyone who's ever sent a demo to a label and crossed their fingers. "Giant Squid was one of the rare times we got a submission in the mail and decided to put it out," Juergens remembers. "It was an earlier version of The Ichthyologist. It was pretty amazing, and pretty different from what we were doing at the time."
Of course, it helped that The Ichthyologist was one of the true oddball masterpieces of the '00s, a stridently progressive work from a band operating at the peak of its powers. It started a relationship that has encompassed every subsequent Giant Squid release, plus albums by sister bands Grayceon and Squalus. For Juergens, it also scratched another very particular itch. "[Giant Squid frontman] Aaron [Gregory] and I are comic geeks," he confesses. "To be able to release anything with artwork from Sam Kieth, that was really amazing." The Batman artist and creator of The Maxx even signed copies of the album, a limited number of which are still available through the label.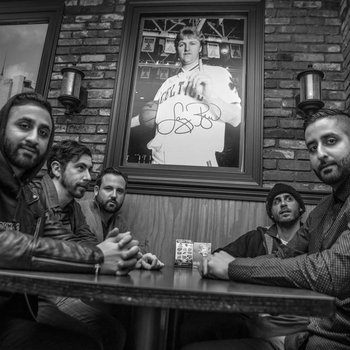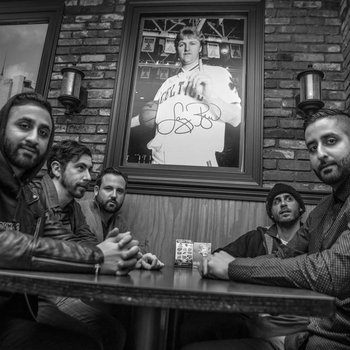 Merch for this release:
2 x Vinyl LP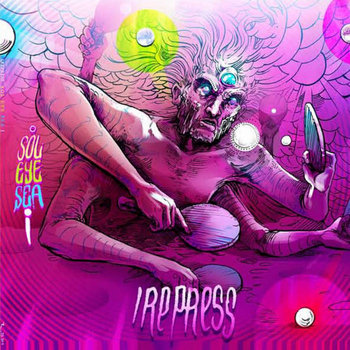 Brothers Shan and Sheel Davé brought a boundary-smashing vision of post-metal to Translation Loss when they teamed up for the second Irepress album, Sol Eye Sea I. "They had all these sounds that were grounded outside of the scene that I was in at the time," Juergens says, and those sounds come together brilliantly on Sol Eye Sea I.
For Juergens, the band's omnivorous musical attitude is epitomized by the album's distinctive cover art. "When Sheel told me, 'I talked to the artist, and I'm gonna have this crazy octopus lady playing ping pong,' it sounded insane. I said, 'I don't know how that's gonna turn out.' But then he handed the artwork in, and it was so cool. This octopus was like a metaphor for this band that was so expansive and pulling in so many influences and sounds and doing it effortlessly, just like this octopus person playing ping pong. That's what they were, too. They were this entity with so many influences and killing it."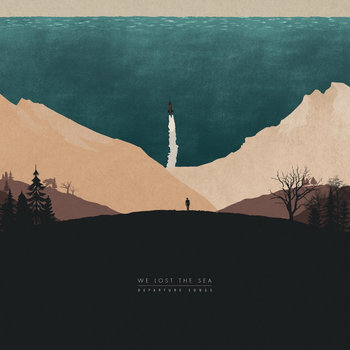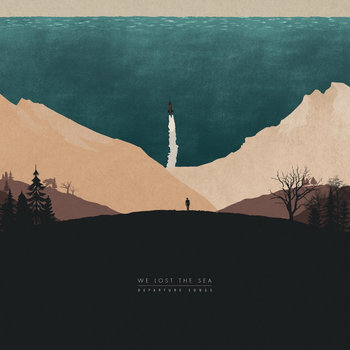 While most of the Translation Loss catalog is anchored in heaviness, one of their most popular releases is an object of more delicate beauty. Australia's We Lost the Sea play luminous, cinematic post-rock, and they hooked Juergens from the moment he heard them. "I happened to read an advance review for Departure Songs by Walter [Hoeijmakers] from Roadburn, and I thought it sounded really interesting," he recalls. "I heard whatever single they had out at the time, and it was one of those blew-me-away moments."
Translation Loss ended up co-releasing the record alongside the band's Australian label, Bird's Robe Records, and it's become something of a modern classic for post-rock heads. "It's gorgeous and immersive and all-encompassing," Juergens adds. "You can go from start to finish and feel like you've gone through a journey, and then want to go through that journey again."
Merch for this release:
Vinyl LP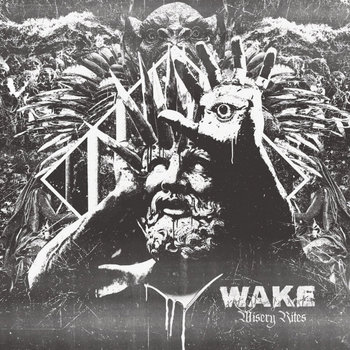 Grindcore has always been a part of the Translation Loss DNA, but the addition of Wake to the roster was a pivotal moment that helped light the way forward for the label. Misery Rites was raw, youthful, and angry, and it helped put Translation Loss on the radar of a whole new fan base. "They were a solid band before Misery Rites, but whatever happened in their heads on that record, something fucking clicked," he says. "The songwriting stepped up a zillion levels. Everything was firing on all pistons."
Though Wake initially sent Juergens the record in hopes he would pitch it to his day job at Relapse, that label was moving away from grind at the time. He was such a big believer in the record that he went back to the band and made his pitch that Translation Loss was the right fit. "They took the leap of faith, and it felt like a turning point for us," he remembers. "I wanted to continue with the mindset that Translation Loss started with, which was just good music, regardless of genre. I felt like we, as a label, stepped it up. We were more active, and we were hungry for all this great music we were getting exposed to."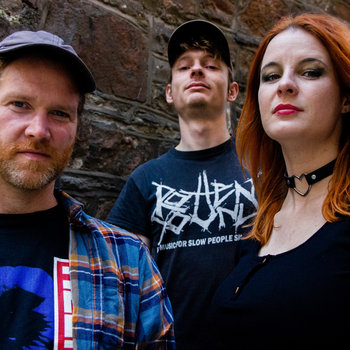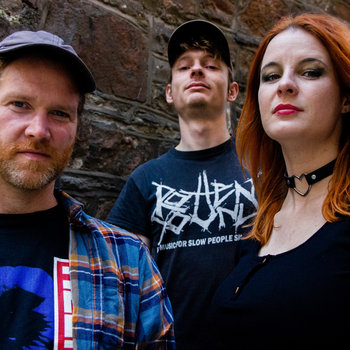 Merch for this release:
Vinyl LP
Before he started playing with Svalbard, Liam Phelan was in Burning Skies, a band that Juergens had worked with during a stint at Lifeforce Records. Svalbard's shimmery, emotive post-hardcore was miles from the more elemental deathcore of Burning Skies, but Juergens was instantly intrigued when Phelan sent him the new music, in part because of the powerful presence of the band's guitarist, vocalist, and lyricist, Serena Cherry. "The lyrical content was so strong," he says. "Serena was writing about something real. She was writing about political, personal, and societal issues that were so important. There was an urgency with what Serena and Liam had to say, and they presented it in such a compelling way with the record that it was undeniable."
On It's Hard to Have Hope, Cherry tackles worker exploitation, revenge porn, abortion rights, and more through a viscerally personal lens. While rooted lyrically in crucial contemporary issues, the record musically brought Juergens back to his younger days playing in—and worshiping—post-hardcore bands. "That record reminded me of a combination of bands that I played in, but also Majority Rule, City of Caterpillar, bands I grew up loving," he says. "It hit on so many levels."
There was a time when UN's first album, The Tomb of All Things, seemed like it might be their last. Frontman Monte Mccleery had been diagnosed with an aggressive form of blood cancer, and Tomb is a harrowing document of his battle. "That record is amazing, but it's steeped in this unknown," Juergens says. "[Monte was] going through chemo, doing chemo the entire day, and at the end of the day, with a totally wrecked body, recording vocals and tracking guitars." It's a difficult listen, but it caught Juergens's attention, and thankfully, Mccleery had recovered enough to start talking about doing the next UN release with Translation Loss.
Sentiment is still fundamentally a funeral doom record, but dazzling beams of beauty shoot through its depressive darkness. Juergens calls it UN's "rebirth," which barely counts as hyperbole considering what Mccleery had been through. "It was like a sigh of relief, this beautiful catharsis after this really rough journey for Monte," Juergens says.
Merch for this release:
Vinyl LP, Compact Disc (CD)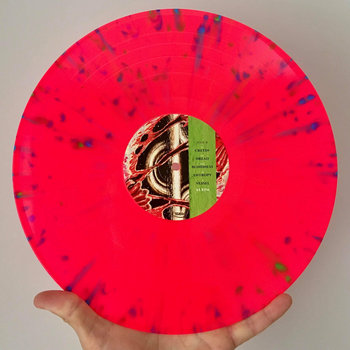 In stark contrast to the sculptured beauty of Un is the relentless death metal insanity of Teeth. Juergens speaks of their frontman, Erol Ulug, in almost hushed tones. "He's one of these dudes that, if you're a band guy, you love to hate, because he's a sick-ass fucking drummer, he's an amazing guitarist, he's a great bassist, you name it," Juergens says.
Juergens was introduced to Ulug after he produced another Translation Loss band, the primitivist duo Our Place of Worship Is Silence. They stayed in touch through a year of band turmoil, lineup changes, recording, and re-recording, and at the end of that process, Ulug handed in The Curse of Entropy. Forever the enthusiastic metal fan, Juergens was stoked not only to work with Teeth, but to have another musical hero appear on a Translation Loss title. "They were able to get Luc [Lemay] from Gorguts to do a guest vocal appearance on one of the songs," Juergens beams. "It's super sick to think that I got to put something out that had the guy from Gorguts on it."
In early 2021, Translation Loss released the first full-length by the sludgy death metal trio Swampbeast, adding another young Los Angeles-based band to the roster. Seven Evils Spawned of Seven Heads was recorded by Teeth's Ulug, who first put it on the label's radar. "I was just paying attention at the right time," Juergens says. "It was one of those things that you hear and you're like, 'This is pretty fucking killer.' I'm hearing something that's gonna be really great, even though it was just a song or two and it wasn't fully mixed and mastered yet."
Los Angeles has become just the latest of the several regional centers on the Translation Loss roster, joining places like Dayton, San Francisco, and Philadelphia. It's no coincidence that a lot of the same names appear in the credits of the records from those scenes, and like Mouth of the Architect, Giant Squid, and Teeth before them, Swampbeast will doubtless introduce Juergens and McKenna to yet another person who they'll work with in the future. "Everything that we do is kind of steeped in that family aspect," Juergens says.