LABEL PROFILE
Touch Celebrates Forty Years of Not Being a Record Label
By Matthew Blackwell · November 01, 2022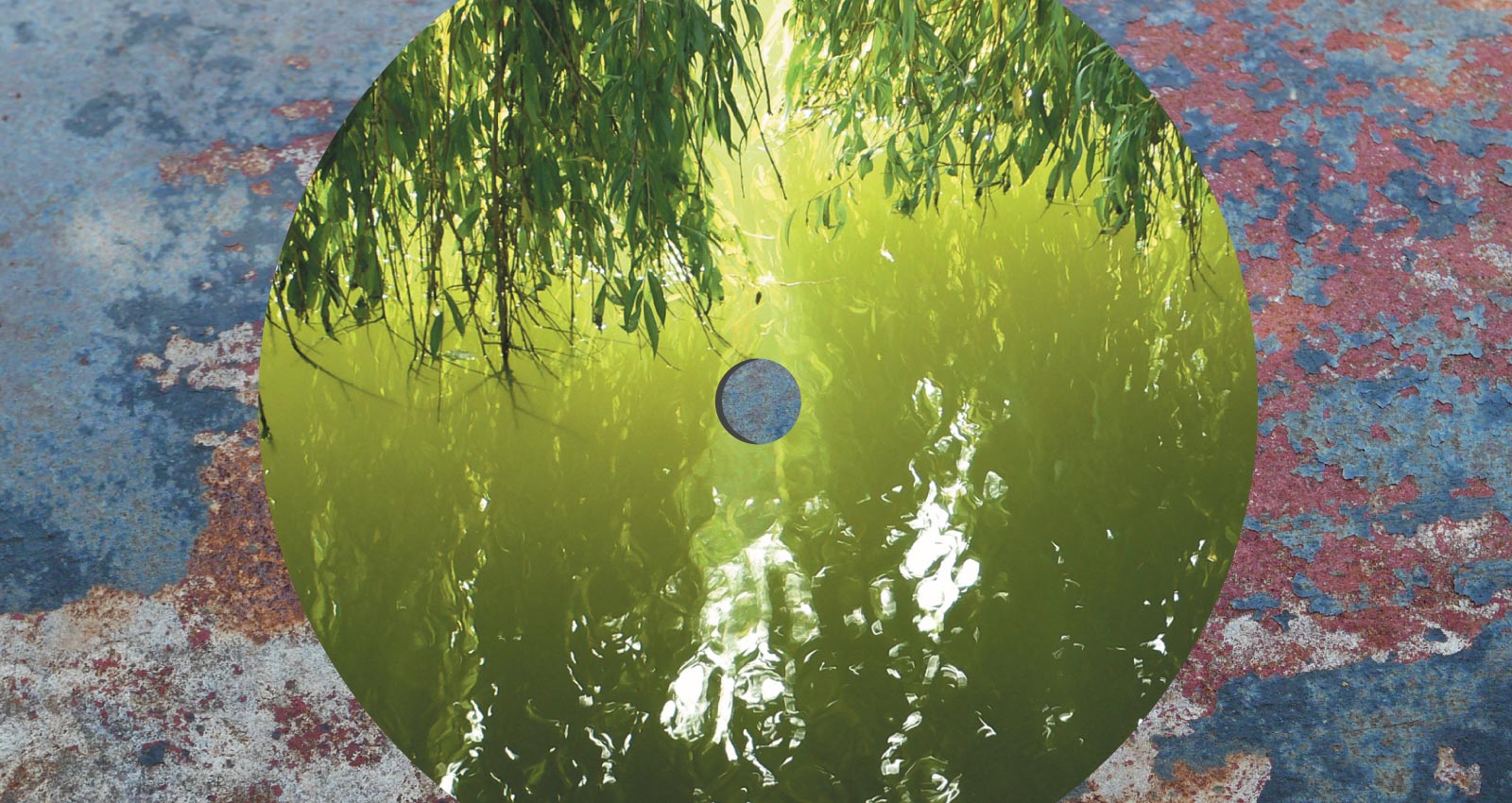 Touch is not a record label.
In fact, its longevity—Touch is celebrating its 40th anniversary this year—is due in large part to founders Jon Wozencroft and Mike Harding's conviction that Touch is not part of the music industry at all. Throughout its history, they have operated on a relatively small scale, prizing agility over expansion. "You can get to a certain level of coverage or sales where success can actually kill because a release can become so overwhelmingly popular in relation to how you are set up to operate that you get pulled into an industry condition," Wozencroft explains. "Mike and I have always fiercely resisted this. And this is one of the main reasons we say that we are not a record label because we do not see our work as fitting, in any way, into the paradigm of how the music business operates."
Over the past forty years, Wozencroft and Harding have survived massive shifts in media distribution—from cassette to CD to digital to streaming—because of their fluid conception of what Touch is or can be. Since 1982, they've published all manner of audio and visual media across the entire spectrum of experimental music. "From the very start, we've tried to insist that Touch is a work in progress, a developing idea. If you are building something and you are in the process of building it, it's often very counterproductive to define it," Wozencroft says.
This adaptability means that Touch is shaped both by its artists' varying trajectories and by Wozencroft and Harding's input into each artist's practice. The duo describes their work variously as curation, persuasion, and seduction. The combination of Touch's overall vision and their individualized attention to each musician on their roster has allowed them to maintain decades-long relationships with artists like Chris Watson and Philip Jeck while supporting newer talents like Claire M. Singer and Bana Haffar.
Harding describes their relationship with their artists as one of mutual trust. "As soon as it becomes symbiotic, you can then develop together and collaborate," he says. "I'm a collaborator by nature. I'm not a solo operator. We don't work so well with solo operators who are on a relatively narrow journey." This investment is just as much material as artistic. "Honestly, life can be so fucking difficult for artists, especially these days," he continues. "But here's an environment where they feel safe, where they know that we're not gonna tip them upside down and leave them out to dry. We provide a platform for them to flourish. I think that's a great achievement to be able to do that, and I think it is highly prized and valued by the artists we work with."
Despite the shape-shifting nature of Touch, its output shares an immediately identifiable aesthetic due to Wozencroft's photography and design. Wozencroft's landscape and architecture photography draws the listener into individual albums at the same time that it forms a coherent visual language across different releases. "The law is 'Never try to illustrate it. Always try to express it.' There's a big difference," Wozencroft explains. "Most of Touch's releases are by and large instrumental; there are no songs, there are very few vocals. The narrative is quite splintered. And so what the photography can do is create that sense of connectivity with other artists that we're working with so that, for example, you'll see a certain tonality being applied to Fennesz records, which is connected to what I might do for Chris [Watson], which is connected to what I might do for Oren Ambarchi, which is connected to what I would do for Biosphere."
A mission statement of sorts was printed along with an early Touch cassette, Meridians Two: "Touch can be anything it desires, from words to music to images. Each medium received equal opportunity, and the only necessary pre-item is conviction with tolerance. No two items are alike. Sameness is anathema. Quality is only born of change, and that stimulus is the real motivation." Throughout its history, Touch has stayed remarkably true to this vision.
The following is a selection of landmark records from the Touch catalog that, together, tell the story of its development across four decades. It ends with the latest Touch release, Evergreen by Patrick Shiroishi, which Harding and Wozencroft commissioned exclusively for Bandcamp to coincide with this article.
---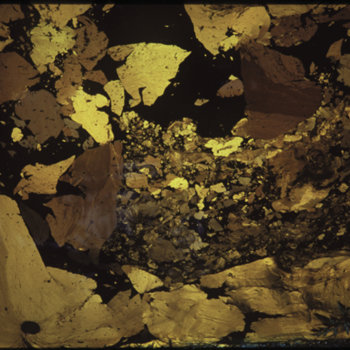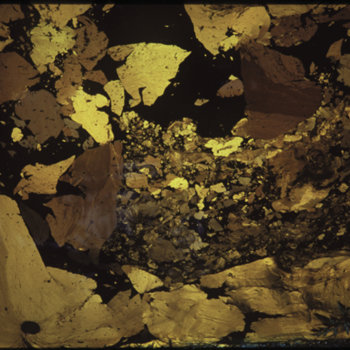 Soliman Gamil's The Egyptian Music, an album of traditional Egyptian songs using instruments based on millennia-old designs, was Touch's first vinyl release in 1984. The Touch founders had heard rumors of an amazing musician in Cairo whose work was almost unknown in the West. "It was like a detective trail to actually get to the source of it," says Wozencroft. A band called The Musicians of the Nile directed them to the Egyptian embassy in London, which put them in touch with an Egyptian pianist, Suraya Moyine, who finally introduced them to Gamil himself. "One thing we did in the early days was we visited various cultural attachés in embassies from where we thought interesting music was coming. We went to Iraq's, we went to Egypt's, in really big houses in central London somewhere," says Harding. "We discovered [Gamil's] album, which had already come out on a Belgian label, but basically disappeared. We remastered it with new artwork, smartened it up, and issued it on Touch."
"The ancient past just explodes in front of you," Harding continues. "I find it absolutely magical and bewitching. He was the first guy who annotated the hieroglyphics in the pyramids. He's a major cultural figure in Egypt. He was the composer for the State National Theater." Gamil's mission was to recover ancient Egyptian music and orchestrate it with traditional instruments like the salamiyyah, mizmar, qanun, simsimiyya, and rababa. "One of the things he did that was so exciting was that he trained a troupe. They built the instruments in the original style from the original materials, which then in a way recreated the same sounds from all those thousands of years ago. It's a remarkable thing to have done. And that kind of transportation of sound and culture way back in time is absolutely magical."
Philip Jeck
Surf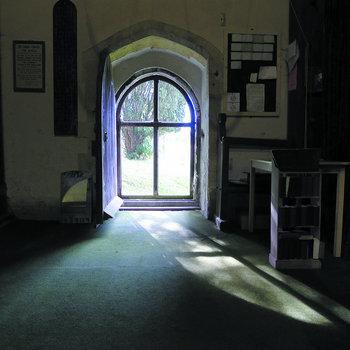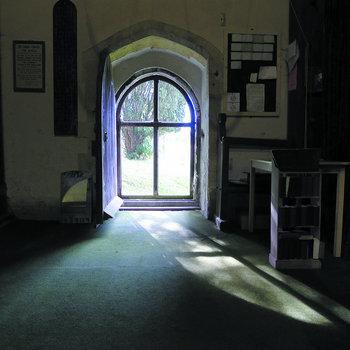 By the early '90s, Touch's impact on the world of experimental music was such that they could recruit new artists on the strength of their reputation. Philip Jeck, a composer for dance and theater, debuted his Vinyl Requiem, a piece performed with dozens of Dansette record players, in 1993. Wozencroft immediately knew he would be a good fit for Touch. "I don't watch daytime TV, but for some reason, I put on the television because I heard that Brian Eno was going to be interviewed on some daytime TV program," he says. "In this program, there was a short feature on Philip Jeck's Vinyl Requiem, and I thought, 'Oh my God, that's amazing.' So, once again, it was another detective episode, where we found out how to contact Philip through an organization that was working on the Vinyl Requiem project called Shinkansen." Jeck had already known about the work Touch had done so far and was eager to collaborate. "I think he already knew about us," says Harding. "He'd already explored us and was very keen to work with us. So I think it was very much a two-way process, and he didn't need any persuading."
Across more than a dozen releases for Touch, Jeck perfected his approach to the turntable. On 1998's Surf, he hits his stride with seven lengthy tracks of looping repetition that turn the pops and crackles of the turntable into the basic ingredients for a song. "'If you make a mistake, do it again.' Now, who first said that?" asks Harding. "Some people say Miles Davis; some people say Duane Allman. There's a big discussion trying to trace who first said it because it is such a brilliant point. But Philip Jeck brought it into his work and said, 'There's no such thing as a mistake.'"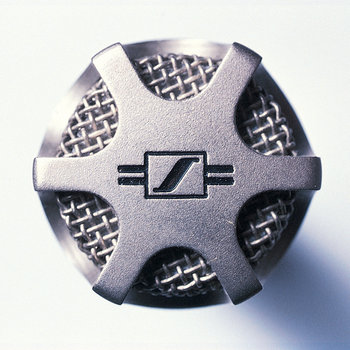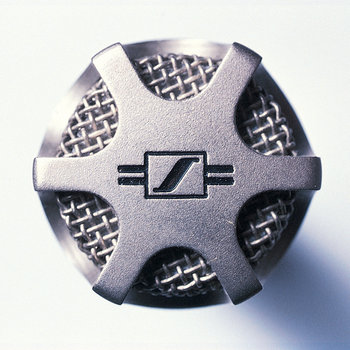 If Jeck immediately saw the advantages of Touch's approach for his music, Cabaret Voltaire member Chris Watson, who had found a second career in field recording, was more reluctant. Watson had become the field recordist par excellence throughout the '80s by working for the Royal Society for the Protection of Birds and for television nature documentaries. But he conceived of his work as something that would not be of interest to the record-buying public. "He saw it as something that he did way in the corner, as a kind of personal hobby or obsession," says Wozencroft. "It was a question of just persuading him that yes, people will be massively interested in this."
After much convincing, Watson agreed to release his first solo album on Touch in 1996. "It's no accident that it's called Stepping Into the Dark," says Wozencroft of the album. He explains that gaining an artist's trust means "showing the context for something to happen and develop over time." Touch's reputation as a publisher of audiovisual media–not as a record label–is what won Watson over in the end. "One of the things that really attracted Chris to publish [with us] was the visual aspect, the fact that we could promise him that there would be a visual element with the recordings in the form of this lavish booklet that came with Stepping Into the Dark, so he could visualize all the locations that we used on the recordings in a way that was connected to his experience of film and television as well."
Wozencroft and Harding were right; Watson's work was popular with music fans and has redefined field recording as a practice. "I think Chris Watson has written the template for how to approach field recordings and how to approach the natural world with your headphones on and a microphone in your hand," says Harding. His later Touch albums, including Weather Report and El Tren Fantasma, are classics in the genre and have influenced younger Touch artists like Simon Scott and Jana Winderen.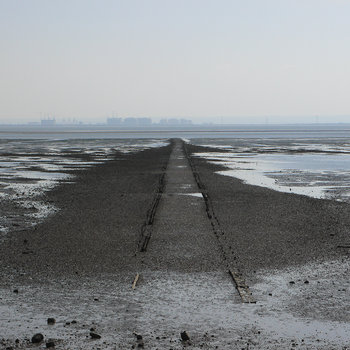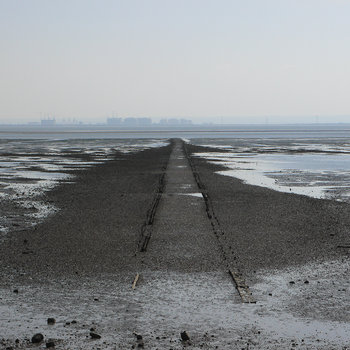 Merch for this release:
Compact Disc (CD)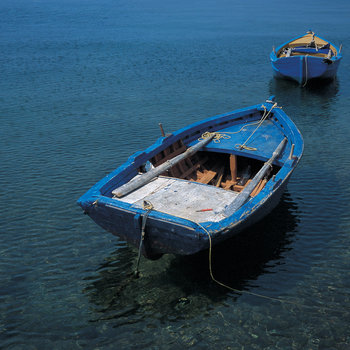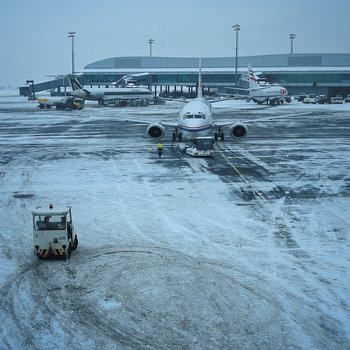 Artists like Fennesz were able to use the laptop to pivot toward solo careers, and this move fit neatly into Touch's mode of operations. "One thing we can't do, and we don't compete in any way to do, is work with groups who go on the road to play live to promote their new record," Wozencroft remarks. "We cannot and do not want to enter that kind of music business infrastructure. Most of our artists have always been quite nomadic, and that fits in very, very closely with the notion of controlling your own kind of operation, which you were able to do all of a sudden with a laptop."
Though a musician sitting in front of a MacBook has since become commonplace, the implications of portable computers and digital audio workstations were wide-ranging for artists who wanted precise control of their music and the freedom to tour without a band. "Now one of the very important things about that time, from '95 to the turn of the century, was that laptop music was extremely idealistic and revolutionary on everybody's practice," Wozencroft says. "There was this kind of, not evangelical, but passionate desire that this new digital mode, this laptop platform, would be quite transgressional and would not only shake up the way people worked but the way people listened and responded as an audience." Fennesz was one of the form's earliest adopters, making his Touch debut in 1999 with Plus Forty Seven Degrees 56′ 37″ Minus Sixteen Degrees 51′ 08″. His Venice, released in 2004, remains one of Touch's best-selling records.
Jacob Kirkegaard
4 Rooms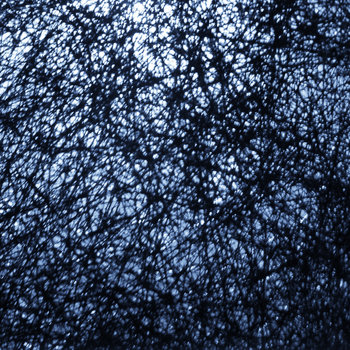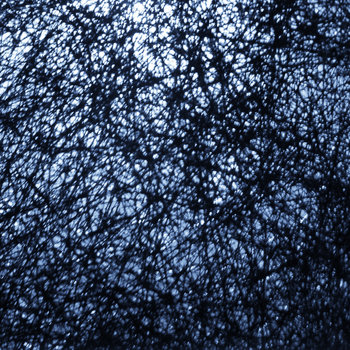 Jacob Kirkegaard took the template for field recording provided by Chris Watson and applied it to subject matter very different from nature recordings. For 4 Rooms, Kirkegaard traveled to deserted buildings in the "zone of alienation" in Chernobyl, recording room tones in spaces that had once been meeting places for the citizens of nearby Pripyat, Ukraine. He then re-played the recording in the same space, again and again, creating dense overtones out of the natural resonances of the room. "Jacob was very project-driven, unlike Chris, who wasn't necessarily setting off with a project in mind," Harding notes. Wozencroft adds that "If you look at the Chernobyl project, it directly connects to what Alvin Lucier was doing with the piece I Am Sitting in a Room, from the late '60s. It's to do with the degeneration of sound in space, which he then applied to the degeneration of space in real architectural circumstances like Chernobyl."
Watson and Kirkegaard both share the rare honor of having recorded in nuclear exclusion zones. "Hildur Guðnadóttir employed Chris to teach her how to do field recordings for her Chernobyl (2019) soundtrack," Harding recounts. "They went off to the sister reactor to Chernobyl, in Lithuania, which was decommissioned the day after Chernobyl went up. They were able to get in with HBO muscle into the actual innards of it, and all the recordings for Chernobyl were done by Chris and Hildur in that space." Still, the results could not be more different; whereas Watson is invested first and foremost in the fidelity of his recordings, Kirkegaard uses field recording as a means of investigating themes of presence and absence after a man-made catastrophe.
Merch for this release:
Compact Disc (CD)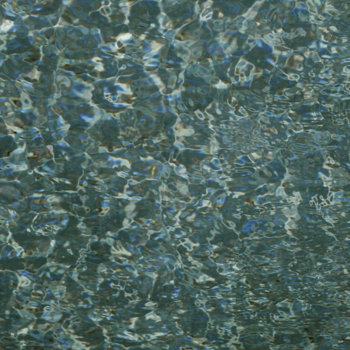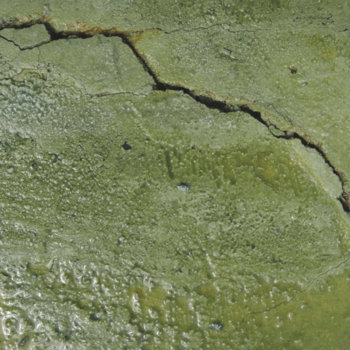 The ecological impetus behind the field recordings of Chris Watson or Simon Scott is clear, but Jana Winderen's background in fish ecology means that her focus is on the ways that climate change specifically affects aquatic habitats. These are places that the average listener would not otherwise be able to hear, even if they were in the extreme northern latitudes where she works. Using powerful hydrophones, Winderen records underwater environments and the wildlife that inhabit them, from cod to humpback whales. Spring Bloom in the Marginal Ice Zone is a document of the contested area of the marginal ice zone, where sea ice meets the open ocean. Each spring, phytoplankton bloom in this region, feeding this complex food chain and creating a massive CO2 sink. However, the boundaries of this zone are dynamic and vulnerable to climate change.
Winderen's recordings are an entry into the "current political debate concerning the official definition of the location of the ice edge." At the same time, they are a testament to the aural beauty of these environments. Just as Watson influenced the following generation of field recordists, Winderen's marriage of underwater ecology and field recording has encouraged yet more new artists. According to Harding, "some of these [artists] are coming to me saying, 'Oh my God, I think Chris Watson's incredible, and I think Jana Winderen's absolutely a total genius and inspired me to do this, this, and this.' So there's a lot of energy coming back" as artists in this vein seek out Touch as a platform for their work.
Bethan Kellough
Aven
Touch constantly seeks out new talent, and the most recent group of signings has been the result of Harding's travels to California. "Most big cities have got someone who knows about Touch and who knows the work well, so it's about finding that entry point," he says. "I met Richard Chartier, as it happens, and he introduced me to DubLab Radio and to all these other artists. On certain processes in their work, they were way behind their European counterparts, while in other aspects, they were ahead."
Harding saw that the cultural landscape surrounding experimental music, from performance venues to arts funding, presented a distinct set of challenges in the U.S. "It's a very individualistic culture, and there are certain glass ceilings in place which are extremely difficult to break through. If you don't have a Master in Fine Arts, it's very difficult to get into certain categories of funding, that kind of thing." Touch represents an opportunity for such artists to develop outside of the usual institutional framework. "Of course I'm relaying this back to Jon, going, 'Look, I've got this amazing album by this person, Geneva Skeen, for example, or Bethan Kellough," says Harding. "Hopefully, I've helped some of these artists express themselves in a way that wasn't available to them before."
This circle of L.A. musicians includes Kellough, Yann Novak, Robert Takahashi Crouch, and Bana Haffar (though Haffar has since relocated to Asheville, North Carolina). They share methodologies in common with older Touch artists but often take them in new directions. Kellough's Aven, for example, uses field recordings that were actually taken in company with Chris Watson during a workshop in Iceland but adds to them instrumental sections featuring violin and other strings that give the raw audio a filmic scope.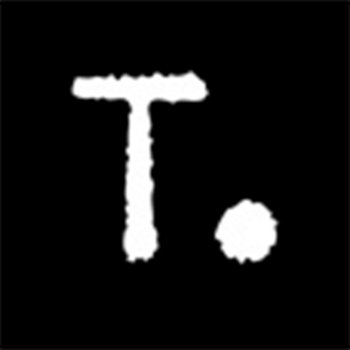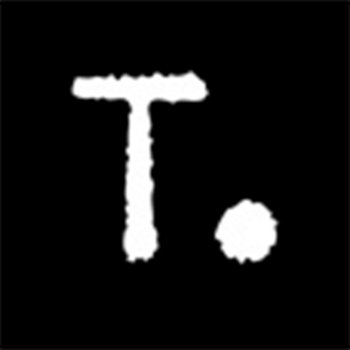 Touch's latest release is Patrick Shiroishi's Evergreen. Across its four tracks, Shiroishi blends field recordings, synths, vocals, and saxophone to create a deep, evolving sonic narrative. The fourth track, "here comes a candle to light you to bed," reveals that the subject of that narrative is the United States' Japanese internment camps of World War II, as told by a survivor, Yukio Kawaratani. Shiroishi writes, "Last year, I took a couple of trips to Evergreen Cemetery in Los Angeles, where several generations of Shiroishis are buried and a place I often visited when growing up. Sitting there with my Zoom recorder on, at what seemed like the peak of the violence towards Asian Americans, I felt at peace being close to them." Kawaratani's story immediately invites further listens so that the audience might generate connections between Shiroishi's instrumentation, his field recordings, and his subject matter.
As always, Wozencroft photographed the album art to complement the music. "Ferns are 'evergreen,' of course, and the fern is completely conditioned, in the way that you observe it, by wind because ferns are quite fragile. They are also very, very difficult to photograph because unless you've got extremely still conditions, in high summer, for example, you have this movement," he explains. "So it suggests a kind of live choreography between the static and the dynamic. I heard with Patrick's recordings that there was this rootedness to them, but all the time, there were these delicate changes going on. And so it's an emulation or a sensing of two parallel operations between the sound and the ever-changing aspects of the natural world."
The relationship between the recording of Evergreen and its album art is another example of Touch's decades-long investigation into sight and sound, uniting visual art and music to, in Wozencroft's words, "engage the audience with a kind of conundrum, with a challenge to make their own relationship between what they see and what they hear."