LABEL PROFILE
Three Lobed Recordings Celebrates 20 Years of Dreams and Drones
By Jim Allen · September 14, 2021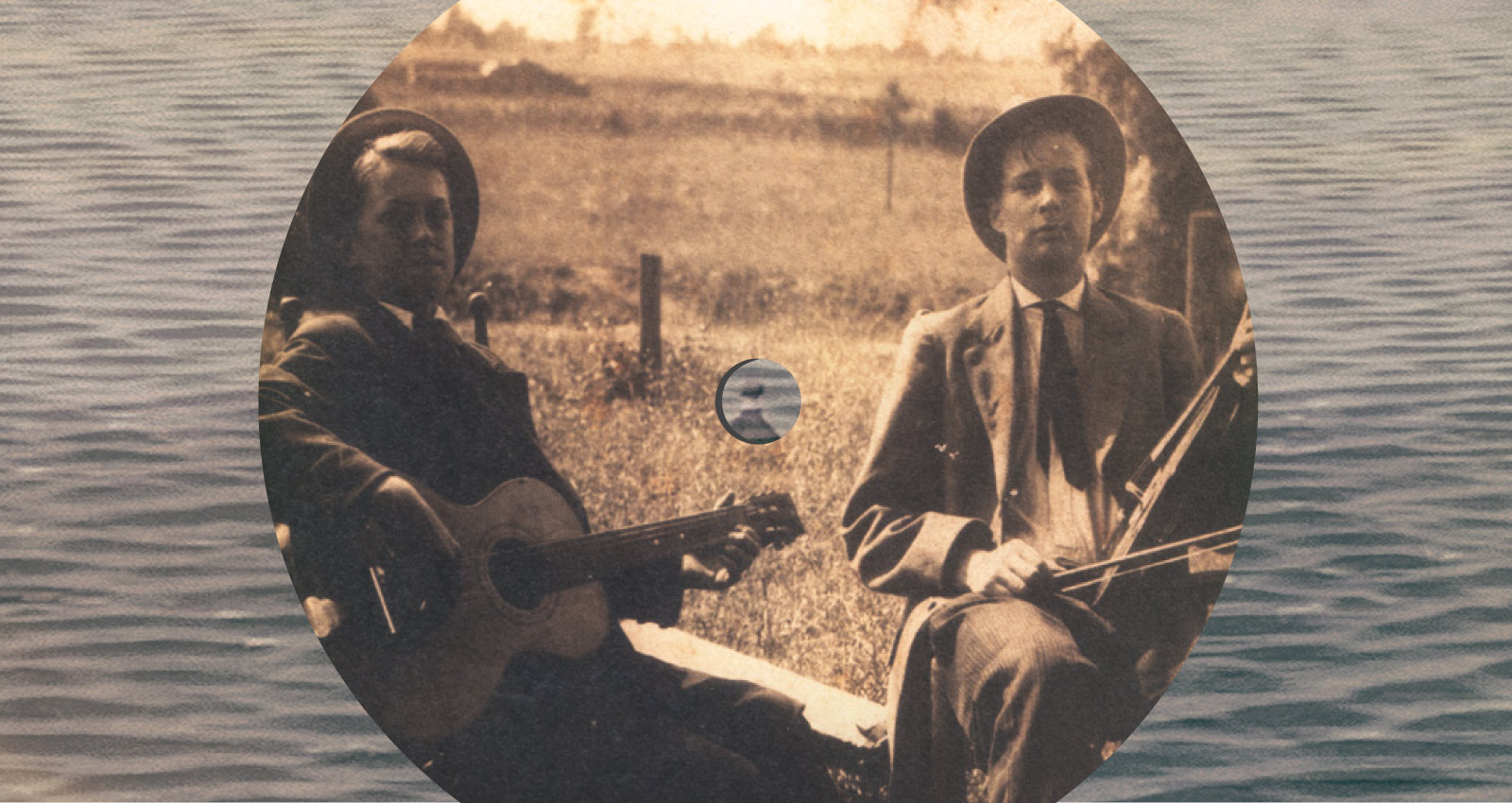 "I see myself as a kind of low-rent patron of the arts," says Cory Rayborn, the founder and entire staff of Three Lobed Recordings, the North Carolina label that's celebrating 20 years of repping the restless sounds of the American underground. "It's a muscle," he says of his label work, "you exercise it and get better with it."
For the last two decades, Three Lobed has challenged, seduced, and provoked its faithful cabal—sometimes all at once—with gleefully scuzzy drone rock, delicate acoustic dream worlds, deliriously psychedelic odysseys, avant-garde freak-outs, and whatever else has tickled Rayborn's fancy.
You might expect the wrangler of such offbeat sounds to be some serape-clad bong-stoker, but the Greensboro native is unassuming and almost disconcertingly normal-seeming, with a day job as a business lawyer. He's always flown a freak flag beneath the surface, though. "With the first record," he remembers of Three Lobed's beginnings, "I was stuffing and shipping them the week before law school orientation."
That first release was born out of his friendship with and fandom for psych/space drone merchants Bardo Pond. "I guess I was probably predisposed [to experimental music]," he says, "and then Bardo Pond, getting deep with that band led to a broad expanse in that world."
Naming his nascent label after an image in an H.P. Lovecraft story, Rayborn followed a fake-it-til-you-make-it approach in Three Lobed's early days. "I didn't know what the hell I was doing," he laughs. "Those were easier times. Then, you had a zillion sub-distributors who would take stuff."
Not only did Rayborn learn his way around the indie music biz and start expanding his audience, he eventually widened his musical focus. In the first few years, Three-Lobed concentrated on experimentally-minded artists like Sun City Girls and Tarentel. Seeing acoustic guitar stylists like Jack Rose and the legendary John Fahey opened up a different window. "I'm gonna blame Jack," says Rayborn, who would go on to release records by Rose and a legion of other acoustic artists, including singer/songwriters like Wooden Wand and Meg Baird alongside the unplugged guitar-slingers.
The label's 20th anniversary was technically in 2020, but an inconsiderate pandemic put a hitch in Rayborn's commemorative plans, so he's extending the celebration a bit. "Rather than do one big project I wanted to kind of span things," he explains, "so I thought about doing this loose umbrella of a 20th anniversary year with all these titles that were a la carte." In the coming months, those releases will include music by everybody from Pelt to Sonic Youth. "That [anniversary] year is gonna be a loosely defined year of about 16 months," Rayborn laughs.
After all these years, Three Lobed remains a one-man show, and between a bigger fanbase, his day gig, and parenthood, Rayborn has only gotten busier. "Lack of sleep has been the story the last couple of years," he admits. "Doing all these things at once, sometimes I wonder if I'm crazy." If so, it's a kind of crazy that bears some serious fringe benefits.
The label highlights below help tell the two-decade story of Three Lobed Recordings.
Bardo Pond
Slab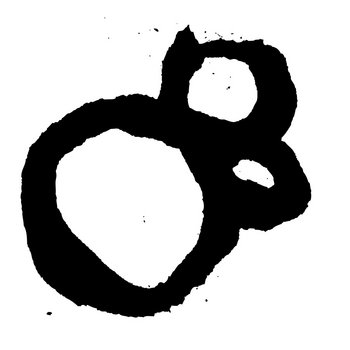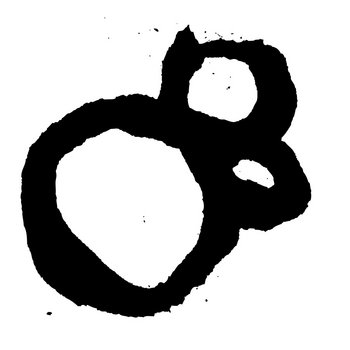 Full of glacially paced, fuzz-baked guitar riffs, this 2000 EP by Philly-based cosmic collective Bardo Pond is where the Three Lobed journey began. Rayborn describes the vibe as a "psychedelic, blues-rocky kind of thing that's heavily worked over, heavily effect-driven, and kind of dirgey—people who clearly listened to a lot of '60s blues rock as filtered through some Sabbath records and spit it all into an 18-minute-long, 10-inch record."
Early on, Jackson Toth mostly used his Wooden Wand alias for collaborations with The Vanishing Voice, creating warped acoustic fantasias of drone and clatter like 2005's L'Un Marquer Contre La Moissonneuse. But Rayborn eventually became enamored of Toth's singer/songwriter side too, as displayed on this 2006 expedition. "Fractured acoustic guitar troubadour songs that take you on unexpected journeys to unknown places" is Rayborn's take on Toth's vividly surreal folk-psych word paintings.
In 2006, for the space of one 22-minute track, the grumble, rumble, and homemade head trips of New England weirdos Sunburned Hand of the Man met legendary 1968 avant-garde film The Invasion of Thunderbolt Pagoda. "Arthur Magazine put out a DVD version of that old Ira Cohen film," explains Rayborn, "and they had a couple of bands record alternate soundtracks to the film. Mylar Tantrum was Sunburned Hand's soundtrack. Kind of like the moment where a dream turns into a nightmare, or a nightmare turns back into a dream, and you're kind of being jarred awake trying to figure out what's real and what's not. Maybe the audio equivalent of that, but only in the most pleasant fashion."
Rayborn first encountered Matt Valentine through the multi-instrumentalist's work with back-porch psych purveyors Tower Recordings, and followed his twisting path through everything from fuzzed-out acid rock to tender folk and trippy experimentalism. This instrumental 2008 collaboration with Erika Elder is full of organic inner journeys evoking Ravi Shankar getting dosed by Syd Barrett. "That was a really limited CD-R that Matt put out on his label Child of Microtones," says Rayborn. "I just thought the raga-ish style was really cool and deserved some treatment beyond just a CD-R. That's always been one that's been very near and dear to me. It's very transporting, I feel like the unified tone across that entire album is really engrossing."
Acoustic guitarist Jack Rose registered on Rayborn's radar when he was combining John Fahey/American Primitive influences with ambient drones and spacey swashes in Richmond, Virginia band Pelt. When he turned to solo guitar journeys, Three Lobed was ready. "I had an interest in that world prior to that album," says Rayborn. "I'd been following what he was doing the entire way, starting from that first weird CD-R of solo guitar stuff he put out." 2008's I Do Play Rock and Roll represented the label's shift towards embracing the post-Fahey acoustic army. "There are much dronier, noisier, heavier aspects to that record," allows Rayborn, "namely the entire second side, of the take on 'Sundogs,' but I guess it is one of the earlier acoustic guitar-focused albums in the catalog. It was very approachable, it's so easy for solo guitar stuff in some hands to seem clinical and sterile and dry…and Jack's work always had that heavy emotional undertone."
One of the acoustic guitar stylists following Rose to Three Lobed was Steve Gunn, with 2009's Boerum Palace—though he'd already appeared on the label with electro-acoustic skronk-folk trio GHQ. "Steve plays a very circular, spiraling guitar style," says Rayborn, "especially on those early acoustic things where it kind of lifts off into other regions. A combination of some longer-form tracks along those lines that are more vocal-heavy and a few instrumental tracks that are influenced by fingerstyle guitar, jazz, raga stylings, other cultures—it's a bit of a gumbo of all those things. He shows a lot of what he can do but it does not look like what he's doing now, he's constantly evolving."
Daniel Bachman
River
After 2015's River, Daniel Bachman would wade into more avant-garde terrain, but here he was still solidly in the post-Fahey mode—a man, his wooden axe, and a healthy dose of reverb. "River is one that's a big touchstone for a lot of people," says Rayborn, "that's the first record that he and I did together. He had this really muscular, engrossing, longform workout that's this huge statement that pulled a lot of people in, and then you've got a lot of other really beautiful tracks on that album."
Meg Baird and Mary Lattimore
Ghost Forests
Merch for this release:
Vinyl LP, Compact Disc (CD)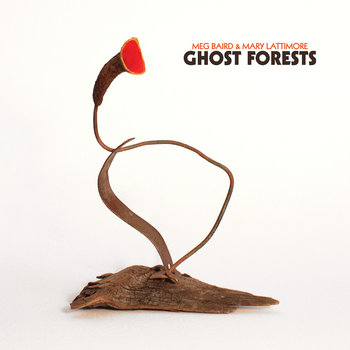 Harpist Mary Lattimore and former Espers singer/guitarist Meg Baird delicately thread the needle between dulcet folk balladry and trippy ambience on 2018's Ghost Forests. "It struck me one night how crazy it was that an out-and-out collaboration between Meg and Mary wasn't out in the world," remembers Rayborn. "They were both very into the idea immediately upon presenting them with the concept. Once the scheduling stars aligned, they presented me with a hazy, gauzy collection as immaculate and dreamy as I imagined it would be. This album holds a huge place in my heart and is one that I revisit with frequency."
Merch for this release:
Vinyl LP
Besides recording prolifically as PG Six, Pat Gubler was one of Matt Valentine's co-conspirators in Tower Recordings. Valentine reunited with his old bandmate in the late '10s to form the duo Wet Tuna. On 2019's Water Weird, they refine their affable stoner excursions like an economy-size Grateful Dead with indie cred. Rayborn warmly embraces "the zoned-out jam style that sounds very much like both of them and like two folks that have been playing together for such a very long period of time and have their own languages that play off each other. It's fun to see that unfold."