LABEL PROFILE
The Remarkable Rise of Wrong Speed Records
By JR Moores · March 29, 2022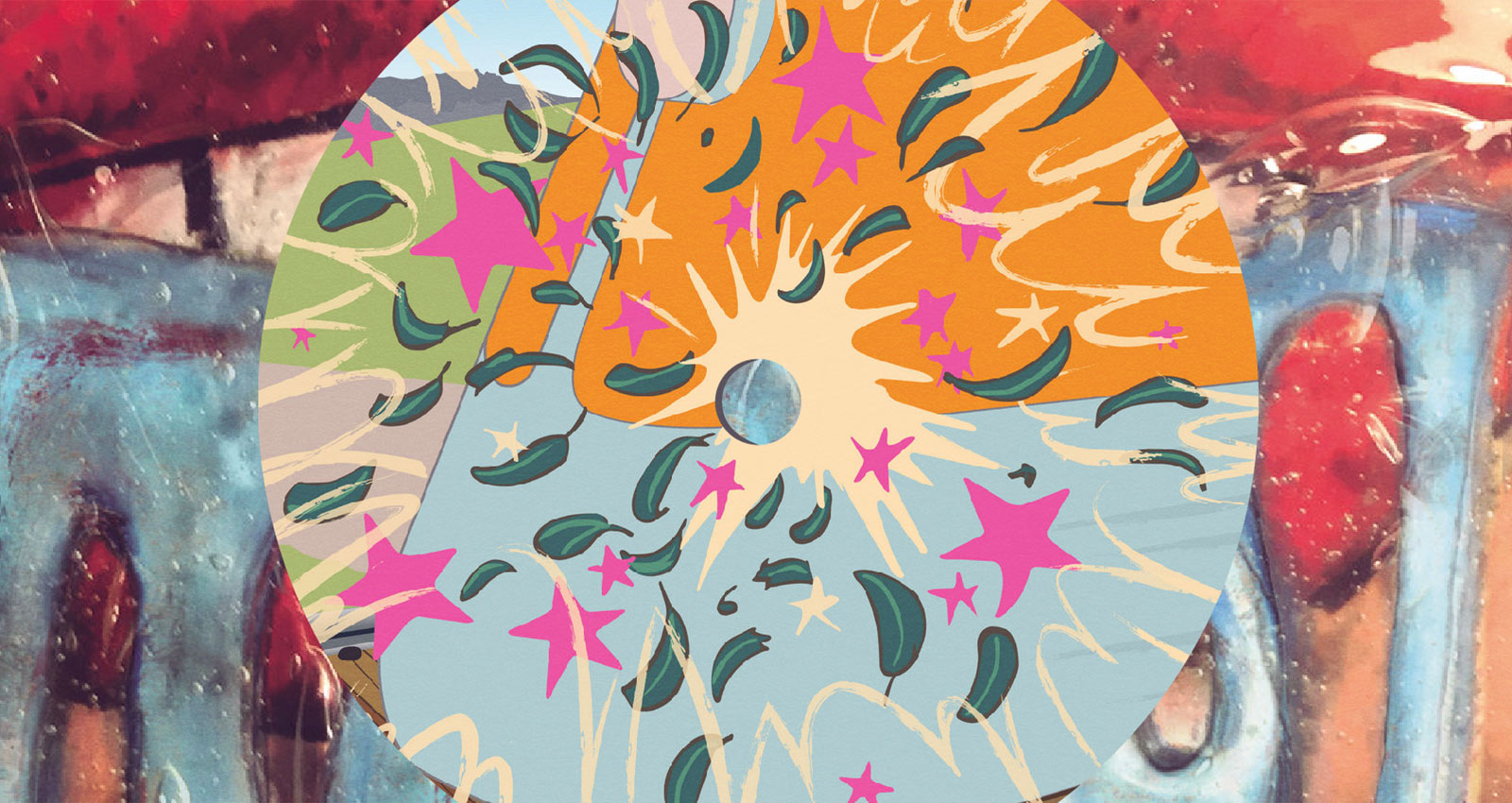 In early 2020, a new virus was raging across the planet, with lockdowns imposed to curb its spread. Concert venues, record stores and other non-essential businesses were instructed to close. Long-running music magazines, such as Q Magazine and Kerrang!, ceased or suspended publication. This was hardly the most stable time to launch a record label. But that's exactly what Joe Thompson did.
At that time, Thompson was furloughed from his job as a postman. He also had time off while his wife, Elisa, was awaiting, undergoing, and recovering from a liver transplant. The activities of Thompson's band, Hey Colossus, were on hold. What's more, his friends Tim and Roo Farthing, who record as Reigns, couldn't find a home for their album, The Walled Garden. "They had released it digitally [only] and I didn't think that was right," explains Thompson. "I thought there should at least be something physical. I put the money I'd saved, from not doing anything or going anywhere for a couple of months, towards the Reigns album. We pressed a hundred copies on vinyl. It had to be done, because I wanted a copy. It just cost me a few hundred quid to do it! At the same time, we did a Sweet Williams album because I thought, 'Why only do one?' It just seems to have picked up, I guess."
Thompson soon received assistance from his bandmate Chris Summerlin, who is perhaps the slightly more marketing-minded of the pair. (For the first year or so, Thompson conducted much Wrong Speed business on his ancient Nokia, refusing to purchase what he calls "a computer phone.") "I just wanted to leap in and get involved, because I know Joe doesn't like doing some of the admin side of things," says Summerlin. "And I certainly don't like having a thousand records in my garage, because I don't have a garage. It all seems to work out. Joe's the boss of it. I'm kind of helping out."
Concentrating on limited runs that will almost certainly sell out is an important aspect of Wrong Speed's operations. When he recently moved house, Summerlin discovered a cupboard full of unsold albums which he'd played on in the 2000s. "There were probably 200 Reynolds CDs, 200 Lords CDs, and a load of solo things that I'm just going to put in a skip at some point, or give away to people. It's just depressing, isn't it? It's much better to see that the records are all out there, rather than in the boot of my car or wherever I've put them."
Wrong Speed does everything "in-house", meaning they tend to work with people they already know. Jon Hamilton, drummer for Part Chimp, has done mastering for them. One of Thompson's sons made the artwork for Bass Clef's Magnetic Chapters. Designer and comic book author Chris Spalton, was asked to create promo videos. "I've known him since he was about 15," says Summerlin. "When my band were rehearsing in a garage, he used to sit outside with his mates and listen to us practice. You're overwhelmed when you start a label, thinking, 'Who do we know who can do these things?' Then you realise, everybody you know can do something, so you just bring them in. That's another thing that's come out of this whole situation we've been in for the last few years. It's been a really creative and positive time for people who have embraced this relatively nightmarish situation."
Since its inception, Wrong Speed has gone from strength to strength. Taking inspiration from the "umbrella label" ethos of Circle's Ektro Records, Wrong Speed has released music by Hey Colossus and its members' numerous offshoot projects. There have also been releases by like minded acts from the UK underground scene. The styles range from the filthy and primal avant-rock of Thee Alcoholics to the beautiful synthesiser soundscapes of Acidliner's Red-1.
Committed to shining a light on acts that might otherwise be neglected, Wrong Speed deals in archive recordings as well. 2007's Rose Of England is a live album by Charlottefield, a post-hardcore act once signed to FatCat which threatened to be Brighton's answer to Slint or Don Caballero. Thompson doesn't really care if some of the releases don't actually make profit. "We're just building a story of our friends and acquaintances' music, and ultimately that's what matters," he says. "Documenting the good stuff."
Thompson and Summerlin continue to search for further "good stuff" which merits documentation. "We need more echoey rave music, because it's a shared interest of ours," enthuses Summerlin. "People, unsurprisingly, think we're a noise-rock label, so they don't send us their echoey rave projects. We need some bangers!"
Below, Thompson and Summerlin wax lyrical about some of the records they have already put out. 
Merch for this release:
2 x Vinyl LP, Compact Disc (CD)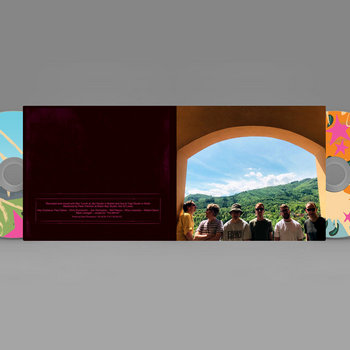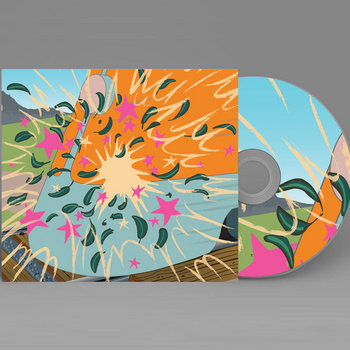 This is the most ambitious (and certainly longest) album to date from the cult rock band that has been active, in various incarnations, since 2003. Double albums are a risky prospect for any label. Other imprints were interested in it, but they advised postponing the release until the pandemic had subsided, and nobody knew when that would be. Desperate to unveil their magnum opus, Hey Colossus opted to release it themselves via Wrong Speed. Summerlin believes that Dance/Curses' release date, in late 2020, was key to its resonance.
"Tolerance for lockdowns and the pandemic situation at the time meant that people were really engrossed in art and culture, boxsets on Netflix, and everything else," he explains. "The length of the album didn't seem a problem. It felt like a huge financial risk and it paid off miraculously. It's dead weird to think that the last time Hey Colossus played a gig, we were still working on that record. It's been finished, mixed, mastered, come out, and been forgotten about, if you like. And we still haven't played a gig! It's bonkers, isn't it?"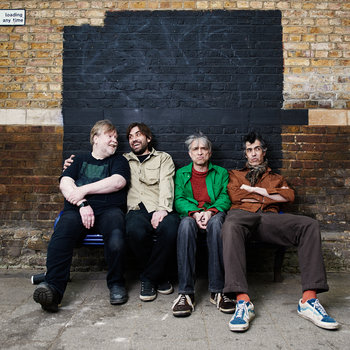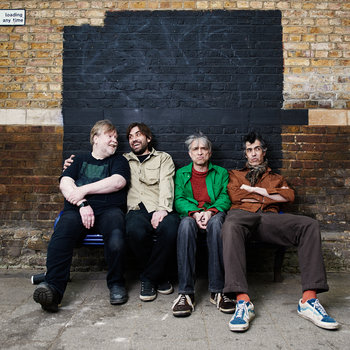 Merch for this release:
Vinyl LP, Compact Disc (CD)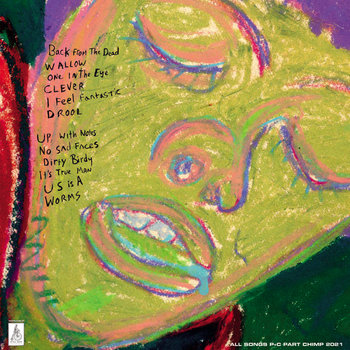 In 2021, Wrong Speed pulled off a moderate coup when releasing Drool by Part Chimp, the first studio album of theirs not to appear on Mogwai's Rock Action Records. This was the first new material in six years from the English noise-rock outfit who some believe are the loudest band they've ever witnessed. When his wife was undergoing her liver transplant in London, Thompson spent his time beyond visiting hours by reconnecting with various pals he'd known in the capital, in the years before he and Elisa had moved to Somerset.
"I met up with [Part Chimp's singer and guitarist] Tim Cedar, twice," he remembers. "At that time, they were recording the album. He was asking loads of questions about what to do, and how to go about things. He knows more about music than me, but he was bouncing ideas off. Eventually, that led to him going, 'Wrong Speed should do it.' Even though that was a pretty big release for us, I was like, 'Fuck yeah!' I think we just about got away with it. I hope he feels the same."
Merch for this release:
Vinyl LP
"Me and Chris have been in bands for an embarrassingly large amount of time," says Thompson. "The only way I've ever done it is that we've recorded an album, and then desperately tried to find a label. With Bass Clef—and The Rebel, and other things—we've gone to the artist and said, 'Do us an album.' I think that's really refreshing. No label has ever asked me to do that! I said to Ralph [Cumber], who is Bass Clef, 'We'd love to do a record by you.' Then he went away for a few months and came up with what I think is a masterpiece. It's freeing for an artist to have that opportunity. I love that record. It feels so natural. It's electronic, but you can hear him playing everything. It's super organic."
Merch for this release:
Vinyl LP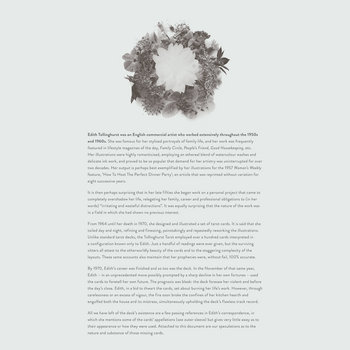 Over the years, Thompson has spent "thousands of hours" in the company of the Farthing brothers, Tim and Roo. In the '90s, they all played together in The Young Hurlants. Later, they formed Henry Blacker. The Farthings have both passed through the ranks of Hey Colossus, and Thompson played in Reigns (for a bit). "They have not worked so quickly in all their life," says Thompson on the making of Tollinghurst. "Like the Bass Clef thing: They've known there's a home for it, and they really set about creating it. It's quite an upbeat album [for them]. I wonder if that's because they knew they were striving towards something with a definite, positive end, and hopefully with people they trusted."
Summerlin calls Tollinghurst his "going home record;" he listens to it when travelling home on the bus from Wrong Speed business. "Every time we reach Gloucester, it gets to the song where Tim is reciting all the things that are in the man's shed. It made me laugh the first time I listened to it. Tim and Roo are so particular and quite charmingly on their own, as people." Thompson agrees: "They are a cross between Niles and Frasier Crane, and Beavis & Butthead, the perfect mix between those two. It makes me laugh so much."
Merch for this release:
Vinyl LP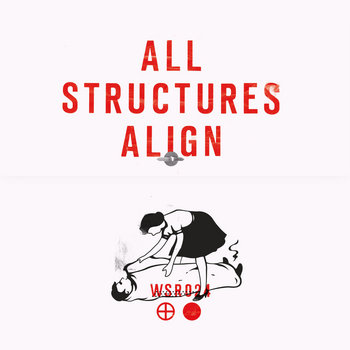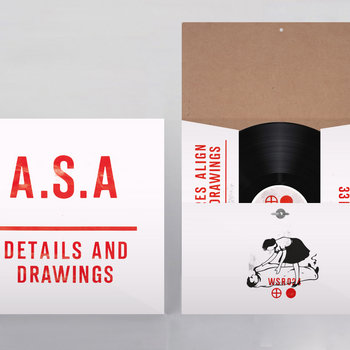 Tim and Adam Ineson contacted Thompson after watching his Wrong Speed Record Chats on YouTube. Thompson owns records by the brothers' old band, nub, and remembered them appearing on compilations alongside acts like Gallon Drunk and Ligament. Summerlin was also a fan. "A lot of the stuff that came out as their discography were demos that they got paid to make for major labels," he explains. "Then nothing happened with them."
Buoyed by Thompson's YouTube vids, and the contemporaries they saw on there who are still making music or have recently returned to it, Tim and Adam formed All Structures Align. As Summerlin notes, "The way that the music world works is that once you've had a pop at it, and you've walked away from it to have kids or do something else, you don't normally tend to go back. That's unless you were lucky enough to be as successful as Dinosaur Jr or Mudhoney, and can now make a new album every so often but really just play the hits. For the Ineson brothers, they're going to be better at it now than they were in their twenties. We want to encourage people [like that], to let them know they've got a home for the music they make. Then they'll carry on making it, and it'll get better each time they do it. That's definitely the case with Reigns and definitely the case with All Structures Align."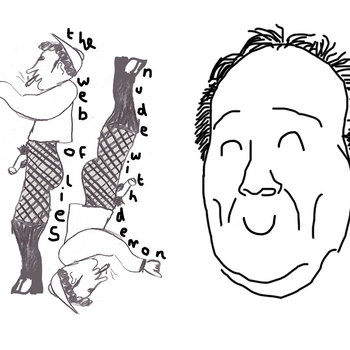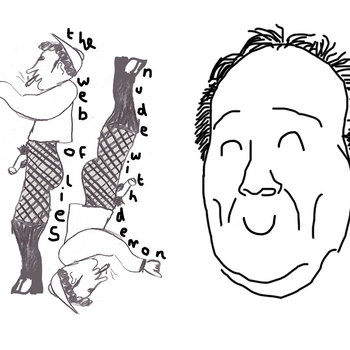 Merch for this release:
Vinyl LP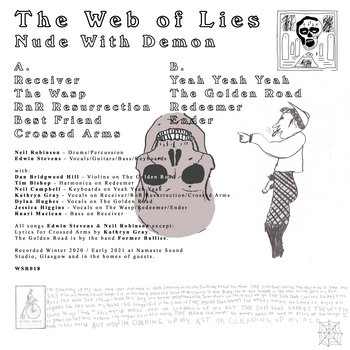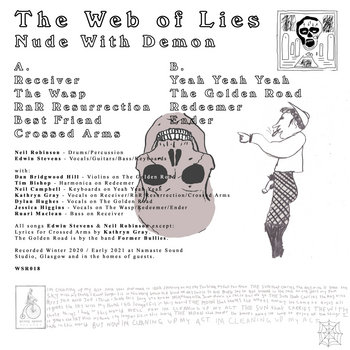 The Web Of Lies is a new project from Neil Robinson (Buffet Lunch) and Edwin Stevens (Irma Vep, Yerba Mansa), who have previously played together in Robert Sotelo's band. The duo's debut album also features a range of carefully chosen contributors. Kathryn Gray (Mia La Metta, Nape Neck) sings on three songs, for instance, and cult hero Neil Campbell (Astral Social Club) plays keyboards on 'Yeah Yeah Yeah'. "I think Edwin is a very smart guy," says Summerlin. "Again, he's one of those people where if you just get him on board, and you show that you're enthusiastic about him, then he's going to be making records that are interesting until he dies, probably. He's in it for life."
When Wrong Speed first received Nude With Demon, both Thompson and Summerlin were in love by the end of Side A. It reminded Summerlin of discovering bands like Pavement: "I just thought, 'Why didn't I think of doing this?' You can't believe the songs are not covers of something that already exists, because they feel so good. I think that's because the two of them improvised it all, and then made song structures out of it afterwards. That makes it feel natural, because they're just going where they want to go with it." Thompson had the same feeling. He compares it to "putting on a warm pair of slippers," just noisier: think Comets On Fire and Sunburned Hand Of The Man, topped off with some good old "Sonic Youth clang."