LABEL PROFILE
The Radical Anatolian Spirit of Tantana Records
By Elle Carroll · May 02, 2023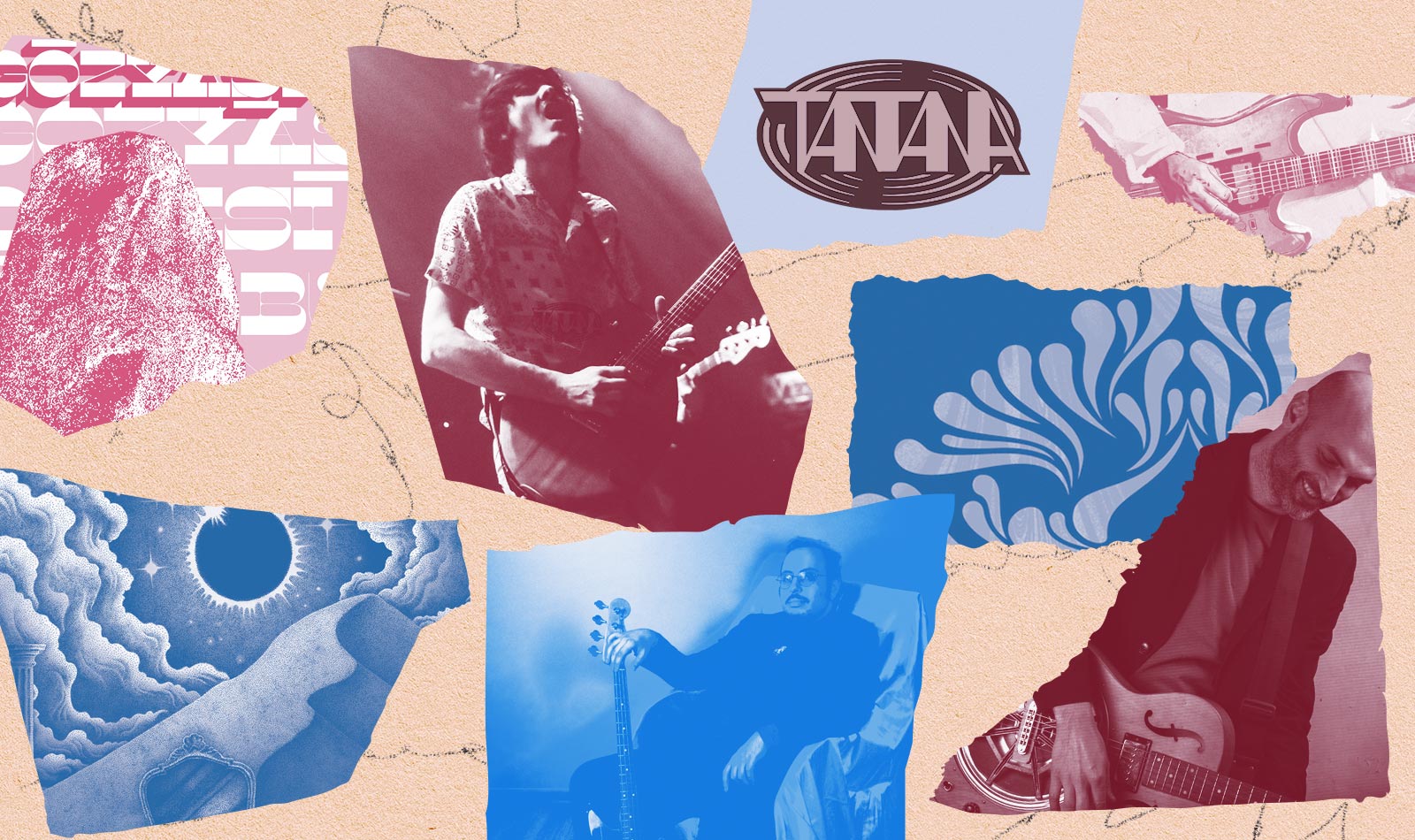 In a way, it started with the Gezi Park protests.
But before that, Tantana Records label chief Reha Öztunalı was living and working in Istanbul, primarily (and happily) working as an artist manager and booking agent. He'd cut his teeth with local production company Pozitif and started managing artists after a serendipitous meeting with Turkish-Swedish saxophone player Ilhan Ersahin (now the head of Nublu Records in New York). Starting a label was not the plan.
Then, in May 2013, Istanbul police violently dispersed a sit-in organized to oppose the redevelopment of Gezi Park into a shopping mall. Anger over the brutal police response snowballed into nationwide strikes and demonstrations addressing far larger issues: creeping authoritarianism, the erosion of secularism (legally enshrined by a 1928 constitutional amendment), growing press censorship, widespread suppression of public dissent, and unpopular government policies concerning the civil war raging in neighboring Syria. 8,000 people were injured in clashes with police that lasted through the summer and prompted international outcry over human rights violations.
It was against this backdrop that Öztunalı met Pete Jenner, the British manager and producer famous for discovering Pink Floyd, at a conference. "We had a small chat after a speech of his. 'You are sitting on a gold mine,' he said. 'You have amazing cultural references. Turkey has deep roots of music and on top of it you have an angry youth now. This is exactly how London was in the 1960s, so I think you have something to do about it. It feels like the best time for a Turkish rock moment.' He really encouraged me to take action," recalls Öztunalı.
So that's exactly what Öztunalı did. He'd been managing local garage rock trio The Ringo Jets and submitting their debut album to major labels, who responded with only "horrible offers." Doing it himself (and with Jenner's broad encouragement) was the next logical step. Thus Tantana Records was born.
Certain things were a given from the start. The label would avoid multi-record deals in order to stay lean, and it would stay close to home, drawing from the exploding local scene and working out of a rehearsal space Öztunalı slowly but surely built into a proper studio. The name he chose drew on family connections and suggested a direct musical lineage: "Tantana" had been the nickname of Mustafa Kurtulus, a friend of Öztunalı's father and the owner of a coffeehouse frequented by Istanbul musicians throughout the 1960s and 1970s.
That being said, Öztunalı is no musical sentimentalist. He established Tantana out of enthusiasm for the contemporary scene, not some nostalgic impulse to preserve Anatolian rock wholesale or promote its revival. Tantana's roster naturally skews Turkish, but these are Turkish artists raised in a global world and as influenced by American and British rock traditions as they are by their homegrown one (which was itself influenced by American and British rock, and then vice versa, ad infinitum). Durukan Betses's funked-up psych explorations are clearly indebted to, for example, Erkut Taçkın and Barış Manço; the sludgy stoner rock from Eskiz and Destroy Earth perhaps less so. Help! The Captain Threw Up is sci-fi–inspired instrumental prog. The label ventured into neoclassical and electronica via Akin Sevgör. Perfect fealty was never the goal.
Forward momentum was, however, and that's been difficult. As Öztunalı tells it, the odds against local artists and the labels servicing them were stacked from the start. The 2013 ban on alcohol advertising kneecapped music festivals instrumental in promoting the local scene that depended on corporate sponsorship. International audiences' ability to buy local acts' music largely evaporated in the wake of the government's 2016 Paypal ban. In the last decade, the lira to dollar exchange rate has plummeted from 55 cents to five cents, making touring beyond Turkey untenable for most bands. Until 2019, the nearest vinyl pressing plant Tantana could use was in Czechia. Öztunalı describes the trajectory of the Istanbul rock scene over the label's tenure as going from proudly communal and DIY to increasingly isolated and strapped for resources.
As if that wasn't enough, the devastating earthquakes along the Syrian border earlier this year have had a suffocating effect on cultural life in Istanbul. "Anything related to music is being canceled or postponed right away. If not by law, by 'neighborhood pressure,'" wrote Öztunalı in an email after the disaster. "It's so hard to get people [to] understand that music is not only about fun or entertainment but it's also one of the best methods to raise [awareness], share pain, express feelings, stand together with others, etc."
It's the opposite of an ideal situation, but so were the conditions that prompted the label's founding. Survival and resilience is as baked into Tantana's DNA as the full-throttle, the-sludgier-the-better psych and garage that dominates its catalog. Below, Öztunalı takes us through the past and present of Tantana's releases—stacked odds be damned.
---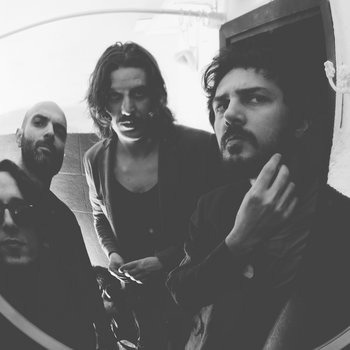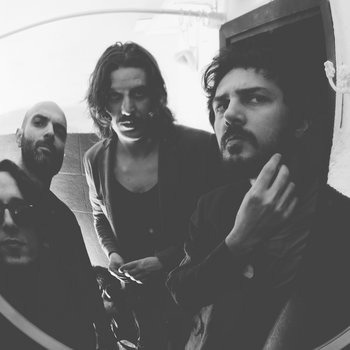 Merch for this release:
Vinyl LP, Vinyl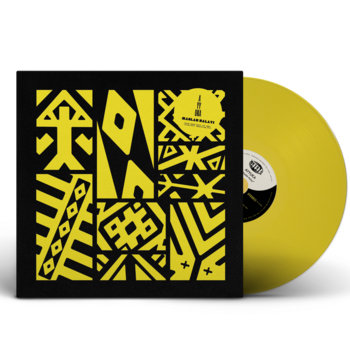 Although Ayyuka has been around for two-plus decades, things really took off for the band when the national tourism board and Turkish Airlines licensed "Yukadans" off Maslak Halayı for the "Istanbul is the New Cool" campaign video. "We observed the digital stats booming every week in other countries whenever the TV ads would run. One week we're number one in the Netherlands. Another week we're big in Russia. Another week we're big in the UK," remembers Öztunalı. This was great news—after all, this was the record Öztunalı was hoping would catapult the quartet into the international touring circuit. The only problem? The pandemic's less-than-optimal timing. ("Life!")
Merch for this release:
Vinyl LP, Vinyl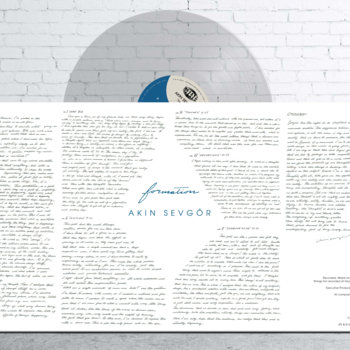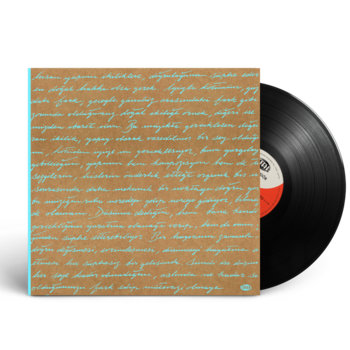 Releasing Formation represented something of a sonic break with Tantana's rock-heavy habits, something Öztunalı was keenly aware of then and now. "This is the only non-guitar release in our catalog. We, as a label, used to be quite picky and conservative in terms of sound and instrumentation but Akın's work sounded so good that we couldn't stop ourselves," he says. Formation draws heavily on Sevgör's classical roots and training, interspersing melancholic violin and piano interludes with shambolic loops that border on trance and ambientronica in places. It's darkly cinematic, and drawn out for effect.
"There are two or three records that were 100% done at home in our studio, and Destroy Earth is one of them," says Öztunalı. Internet hype (and the record's fabulously relentless, churn-and-burn, L.A.-meets-Istanbul interpretation of garage psych) made The Nature of Love Tantana's first Bandcamp success story, and Öztunalı glumly regrets not pressing it onto vinyl in time. "It was a small project. They were playing in bars, extremely niche for the Turkish market," he says. "We didn't invest in vinyls for them, and in revenge they got big in the States all of a sudden. If we had 500 copies in stock, that would sell in a week. It was so fast."
Merch for this release:
Vinyl LP
Real Anatolian rock heads will recognize the name Taner Öngür, who rose to prominence in the 1970s playing bass for folk rockers Moğollar. Now in his 70s, Öngür first approached Öztunalı at a record fair in Kadiköy, impressed with Tantana's emphasis on vinyl. Several months later, he called Öztunalı to say he'd recorded an entire album inspired by traditional Turkish, Armenian, and Greek music that he wanted Tantana to release on vinyl. Öztunalı agreed and pressed—at Öngür's insistence—just 250 copies of Elektrik Gramofon. "I told him, 'We should order 500.' He said, 'No, no, I don't think it will sell that much. Don't push yourself. 250 is fine,'" recalls Öztunalı. "So we pressed 250. It sold in one day."
Gözyaşı Çetesi
Karar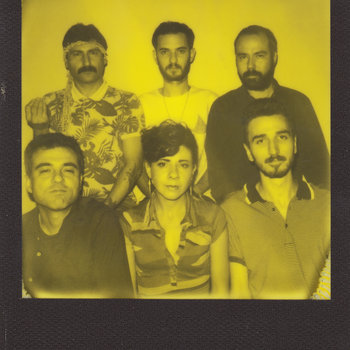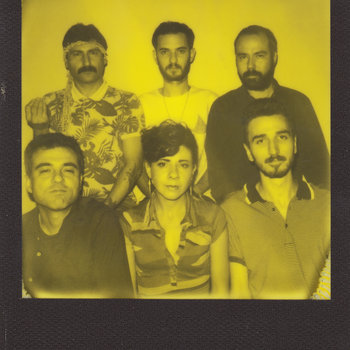 Merch for this release:
Vinyl LP, Vinyl
Öztunalı still isn't quite sure how the members of Gözyaşı Çetesi managed to chop Karar, the sextet's mind-bending second album, in half so he could press it to vinyl. "We really had issues [putting] them in one record. We need 20 minutes [on] one side, 20 minutes [on] another side. I don't know how you split them but they figured it out somehow," he says. The band is maximalist in every sense, melding trance, techno, and ambient into psych, funk, and whatever else strikes their fancy—and rarely doing it in under seven minutes at a time. "They are enormous on stage like you can't believe. It's like a jam band playing three hours in a row. If you ask them how many tracks they played, [they'll answer] 'Four?'"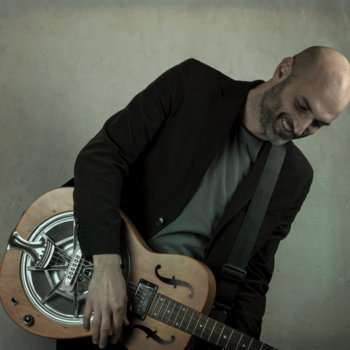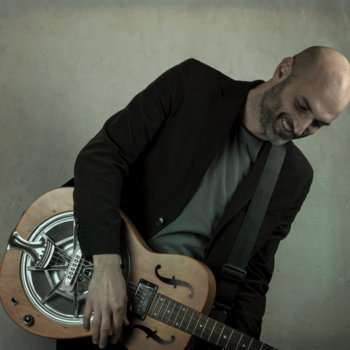 Merch for this release:
Vinyl
The second solo album from Özgür Yılmaz is nothing if not a showcase of the Ayyuka frontman's exceptional guitarwork and sharp melodies, which are as rooted in traditional Turkish music and old school Anatolian rock as they are in Americana and the rollicking but rustic American '60s and early '70s—Neil Young, Big Star, the works. This comes as no surprise to Öztunalı. "I've always believed there is a spiritual connection between American and Turkish folk music. And this record is a great example," he says. Yılmaz sent the initial mixes of Haller to Öztunalı just to see what he thought, and Öztunalı responded that Tantana simply had to have it. The rest, as they say, is history.