LABEL PROFILE
The Innovative Legacy of Experimental Label Blackest Ever Black
By Daniel Cole · February 14, 2020
Late last year, the prominent and definitive experimental label Blackest Ever Black abruptly announced its dissolution with the release of one terminal record, the aptly titled A short illness from which he never recovered. The UK imprint featured ominous darkwave, raw post-punk, and industrial techno across the past decade, becoming known as a tastemaker. It leaves behind a radical, yet well-regarded, legacy.
Established during the end of the '00s in London by former music journalist—and now record shop owner—Kiran Sande, the label immediately became well-known for breaking talented artists and discovering innovative sounds. Newer artists like Raime, Tropic of Cancer, and Carla dal Forno helped forge the label's aesthetic alongside more established leaders in the industrial scene, like William Bennett and Regis. Blackest Ever Black also specialized in unearthing lost electronic experimentations, releasing limited edition cassettes, and putting together one-of-a-kind events that connected artists across backgrounds and styles. And if, for some reason, Blackest Ever Black proved to be too conventional, then several sub-labels—Krokodilo Tapes, A14, Id Mud, Confessions—offered more abstract, improvisational, heady music.
We spoke to several of the artists that the label championed over the years to discuss its legacy, and to highlight some of the notable moments in its discography.
Merch for this release:
Vinyl LP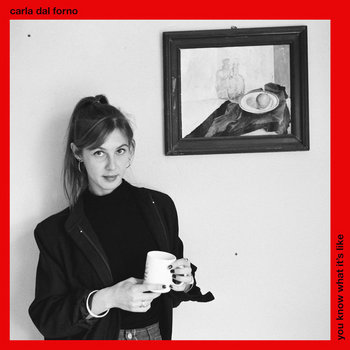 Australian post-punk artist Carla dal Forno, first discovered the label through Sande's monthly show on NTS Radio. "I found it to be an invaluable resource," dal Forno says. "I was blown away, and thought this was the kind of music I wanted to be listening to for ages, but just didn't know how to find it."
Coming from a creative scene with a strong DIY aesthetic and ideology, dal Forno found local success, but it wasn't until she ended up submitting some demos to Blackest Ever Black that she'd garner international attention. "The thing with Melbourne is that it has a great scene locally, but it feels very distant from what's happening from the rest of the world," she says. Her first project on Blackest Ever Black was as Tarcar, a collaborative project between dal Forno and her then-partner, Tarquin Manek. Then they put out her to work with Sam Karmel—one half of daring ambient duo, CS + Kreme—on a morose wave group called F Ingers.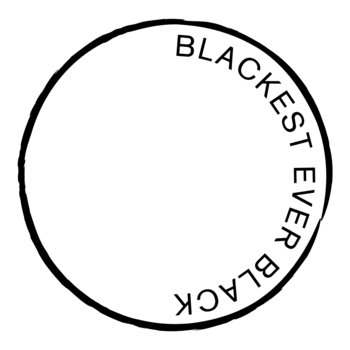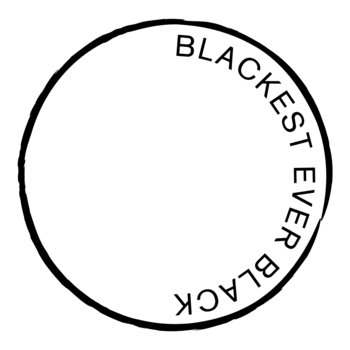 Her solo debut LP You Know What It's Like, with its delicate vocals, lo-fi wave aesthetic, and muted synths, gained considerable traction among critics and fans. During the making of the album dal Forno relocated to Berlin, where she would go on to record several more EPs for Blackest Ever Black, before starting her own label, Kallista Records.
Looking back on the label as a whole, and how her work fits into it, she reflects upon her shared values with the label community, especially the methodologies of some of her favorite artists on the roster. "A particular favorite of mine would be the Gareth Williams and Marie Curie record Flaming Tunes," she says. "Not only did I love the music and the songs, but it was also particularly influential on the way in the way that I approached my solo music. I could hear the way they're making this type of music on their own, in their living room, with a DIY approach, which is how I was making my music also."
In 2019, Dal Forno released her latest album, Look Up Sharp, on Kallista. The decision to release the record on her own was influenced by the unique and caring relationship she had built with Blackest Ever Black. "It was such a great experience of being introduced to and being on a label and collaborating with someone who was so deeply involved with all aspects of the music that was coming out," she says about her time with the label. "Kiran has this kind of amazing way with words where he can describe what you're doing so you felt this encouragement and collaboration, and I think it's really hard to go from a relationship like that and to go and and be creative with someone else." As well as having her own label, dal Forno also has her own NTS show, beaming dystopian wave and post-punk to the world—including an homage to Blackest Ever Black.
Towards the end of the '00s, Edinburgh's Marc Dall and Alex Ander were busy weaving an experimental tapestry of IDM and synth-generated music. Recording as Young Hunting, the band's cinematic work managed to catch the attention of Blackest Ever Black, who released their 2011 EP, The Night of the Burning. But the project was to be short lived: The producers dropped the moniker after performing live only once (their only other gig was aborted from the jump "due to the overly complicated set-up we had, our gear malfunctioned within the first five seconds and we couldn't get it up and running again"). That false start set them on the path towards their new incarnation, Dalhous.
"I think, in hindsight, we had done everything we set out to do with the project," Marc Dall says about the disbanding of Young Hunting. "I remember feeling a certain amount of trepidation about doing anything else under that alias. I guess we had simply exhausted ourselves with the scale and self-imposed constrictions of the project."
As Dalhous the producer's work began to open up in more cohesive, abstract forms. The sublime, melancholic ambient collages of wispy, melancholic, dream-like patterns fit perfectly with the label's overall shadowy style. This, Dall credits entirely to Sande. "It really was the music that he felt a compulsive need to release. Thereby any sort of overarching vision was all down to Kiran, as it really was a labor of love for him."
The duo would go on to release a trilogy of LPs on Blackest Ever Black, all inspired by the work of R.D. Laing, the pioneering Scottish psychiatrist whose work changed the general understanding and treatment of mental illnesses.
"I think looking back it was really great to get on board when we did and to be part of a label that went on to produce such a great body of work," Dall says. "There were some great highlights from the early days that come to mind, with exciting records from Cut Hands, Raime, Regis, Tropic of Cancer, Gareth Williams & Marie Curie, Black Rain, and Dominick Fernow's various aliases." With the label gone, Dall is still on the lookout for a new outlet so he can complete his Composite Moods trilogy. "It's sad to see Blackest close, but I respect the decision," he says. "I look at the label as always having been this sort of self-limiting thing. It could have really gone on to capitalize on the success it had generated, but instead it kicked the chair out from beneath its feet when it got popular. I guess that was always going to be the way it would end, and that now makes the label's short run even more special."
Producer Dominick Fernow first came across Blackest Ever Black while record shopping in London when the cashier, noticing the records he had in his arms, pointed him towards the debut Raime EP, Blackest Ever Black's very first release. "I got it and I loved it," says the Hospital Productions founder. "It was fascinating for me to find techno that wasn't industrial, in that it was club music with an aesthetic I could relate to."
Fernow makes music under a large number of aliases, each one different in style. At the time, towards the end of the '00s, he'd just begun to experiment with techno, as Vatican Shadow, which would be his first project to be released on Blackest Ever Black. "When the Prurient album Bermuda Drain was released it came with a promo sticker that said 'Listen on headphones at night while driving through tunnels in Europe,' or something like that. And that caught Kiran's attention."
The two would become directly connected when Sande—who was working for UK music magazine FACT—ended up interviewing Fernow about the Prurient release. "We did the interview, and at the end of it he asked if I would want to do a Vatican Shadow release with him," Fernow says. "It was just one of those random moments of worlds crossing."
In 2012, Iraqi Praetorian Guard by Vatican Shadow became Blackest Ever Black's eighth release—three raw tracks that mixed together industrial noise and brutal techno. Featured on the EP was a remix by Regis, an artist that had hugely influenced Fernow's development as a techno producer, through his work as Sandwell District and British Murder Boys. "It was unimaginable for me at the time," Fernow says of the remix. "That was the instantaneous seal of approval."
Soon after, the label went on to re-release an album by Fernow's ambient project, Rainforest Spiritual Enslavement, as well as his highly elaborate body of work as Exploring Jezebel, and Prurient's Through the Window, which saw him mix techno into that project's harsh noise.
Though his work under all of his pseudonyms is some measure of confrontational, even when he's doing ambient, Fernow wasn't able to perform at the first Blackest Ever Black showcase he was invited to play at, due to a fear of flying, something he eventually worked on and overcame. "In a weird way, even though I didn't make that show, Kiran helped me get over this disorder by encouraging me to perform live—indirectly, it's not like he called me up and gave me breathing exercises," Fernow says. "But it was the encouragement and outside scene [around the label] that opened a lot of doors [for me]."
Fernow credits the success of Blackest Ever Black to the strength of talent on the label, along with Sande's willingness to take risks and change direction when necessary. "A lot of people fall into the trap of making a template for their releases, but the only thing that makes a template interesting is when you break it," he says. "Kiran was really great at creating an aesthetic and consistency, but he was really good at breaking it once the various templates that represented the phases of the label were set. That's what a great classic label should do." Plus, there was a subtle sense of humor to Sande's vision. "Even the name itself, and the lack of apology that comes along with the name, makes it great," Fernow says. "The punchline is the name."
In several interviews, Sande has often remarked on how jungle and drum n' bass influenced his early love of music, yet it wasn't until much later on in the history of Blackest Ever Black that he released something in this vein—Pessimist's 2017 self-titled debut LP, following his EP Balaklava on sublabel A14, was a stark hybrid of hard-edged drum n' bass and techno.
"In terms of the aesthetic and in terms of the sound of the music, it really fits with the feel of Blackest," says Pessimist, aka Kristian Jabs. Jabs had come onto Sande's radar back when he was part of the duo Ruffhouse. "I had the feeling he really understood our music and style," Jabs says of Sande. "He really believed in me and allowed total creative freedom."
Jabs now self-releases as Pessimist on his own label, which is distributed by Sande's new operation, Low Company. "Kiran [Sande] allowed me to mature as a producer myself, it started making me think that I could just start exploring things myself," says Jabs. "It helped me mature as an artist to develop my sound into new territories. The new-agey, fourth-world sound of Blackest gave me total inspiration that went into [my deep ambient project] Boreal Massif. And Kiran loves it, I think."
As for his favorite moments on the label, there could only be one answer: "The debut Raime LP. It was nice to hear some music with the same sort of aesthetics that I listened to, real doomy music. It combined the best bits of post-punk with U.K. bass music. That's what I loved about it. Everyone can make a style, but I feel like Raime truly are original and innovative, and I have a lot of respect for them."
Camella Lobo initially began her post-punk project with her then-husband Juan Mendez, aka Silent Servant, towards the end of the '00s; it has been her solo project nearly since. Replete with droning lo-fi drum machines, and washings of reverbed guitar, Tropic of Cancer's take on minimal wave intrigued Sande immediately, from their first EP on Downwards, Regis's industrial label.
Their first EP on Blackest Ever Black, The Sorrow of Two Blooms, was released in 2011, around the same time that Broadcast's Trish Keenan passed away. "It just felt really raw, [such] that we had to put something else out into the world in order to fill that void. It really grew into me wanting to keep making music and keep building out Tropic of Cancer based in that [sense of] loss of such a wonderful and impactful artist."
Tropic of Cancer's eerie yet colorful sleeve designs stood out amid the stark greyscale of the goth world, particularly on the Regis-produced Restless Idylls. "The whole goth visual aesthetic was starting to get a little tired," Lobo says of the artwork, which was influenced by film noir, Alfred Hitchcock, and the "dark side of Hollywood" cliche. "I was super terrified initially, because Blackest Ever Black is called Blackest Ever Black, but Kiran was super supportive. In a way going full throttle with color was more subversive than doing the whole black thing over again."
Merch for this release:
Vinyl LP, Vinyl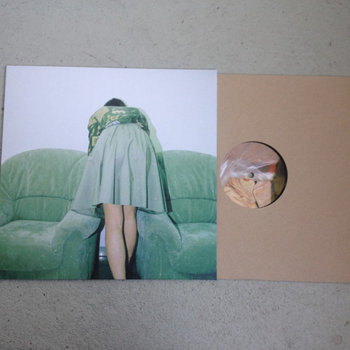 The follow-up EP Stop Suffering found Lobo during a period of transformation, during her divorce from Mendez—"it really captured the essence of what I was experiencing at the time," she says. After many relentless years of touring and producing, Lobo put the project to one side to focus on motherhood and her career outside of music, but she hasn't lost any passion for it. "I'm focused on writing a new album," she says. "I have several demos, and am really excited about the next year. "But with Blackest's announcement, I'll have to find a new home for Tropic."
"I really love the Bremen release [Second Launch]," Lobo says, when asked about her favorite releases on the label. "I have to stop myself from putting that on every week. And the label itself, out the gate the first couple of years, it was like, 'Holy shit, where are these people coming from?' That was a crazy sweet spot for Blackest and all the weirdos coming out of the woodwork."