LABEL PROFILE
The Dark Entries Label Champions the Oft-Forgotten Underground
By John Thorp · January 31, 2018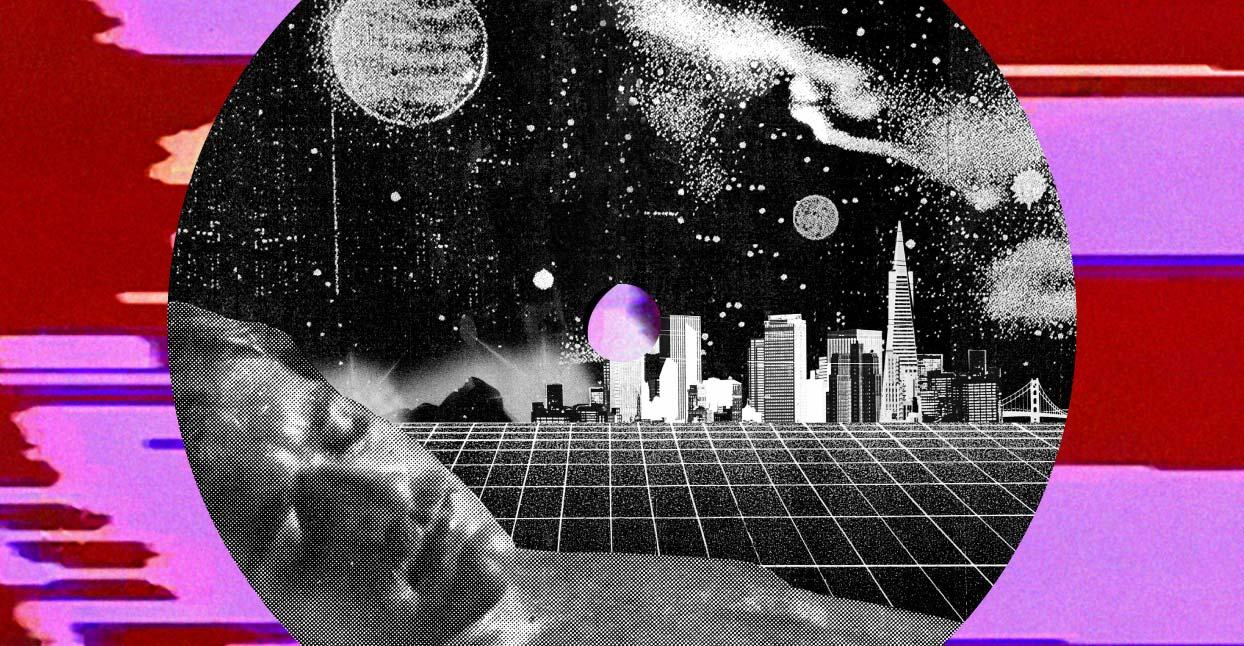 Josh Cheon had been in Berlin less than 24 hours, when he drunkenly departed a small Neukölln bar, armed with the name of an Italo disco track he'd heard for the first time. In a local cafe the following afternoon, he was deep on an email trail, tracking the record's original composer and licensee down for a potential reissue on his San Francisco-based label and personal passion project, Dark Entries.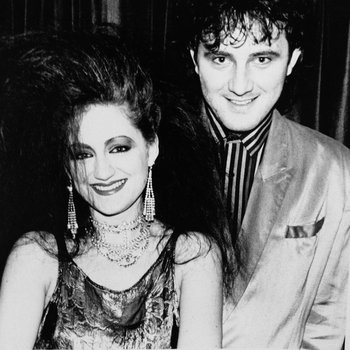 .
00:10 / 00:58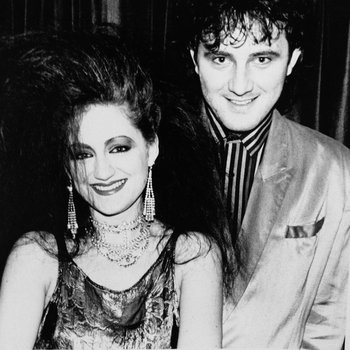 Merch for this release:
Vinyl LP
Since founding the label in 2009, Cheon has remained dedicated to sourcing, refurbishing, debuting, or re-releasing outsider music from across the world, whether it's primitive house and acid, noise, goth, dark wave or post-punk, and beyond. Dedicated to "preserving sound quality and respecting the aesthetics of its artists," Cheon takes more care than most, putting in enormous legwork when tastefully recontextualizing records that were seen as tasteless in their heyday. The aforementioned Italo record, should it eventually be released, will be dedicated to the bar staff who kindly identified it.
Now over 200 releases deep, the limits to Dark Entries' ever-expanding back catalogue lay only at the barriers of Cheon's taste, which is indebted to an oft-forgotten underground of authentic, ambitious, and often American, weirdo music. An avid collector of records since his childhood, Cheon's obsession with The Cure led him quickly down a rabbit hole of out-there music.
"As a teen collector, I was into 4AD and Factory, and then, when I was in college and listening to indie rock, I was into labels like Hand Held Heart and Not Not Fun," recalls Cheon, in between anxious glances toward his email inbox. "Back in their early days, they were doing these limited cassette releases, with silk screens and lots of things painted on the covers. I love that kind of aesthetic, hearkening back to the '80s. It was just kids at art school, doing music. I've always loved inserts, postcards and other ephemera," he adds. "And that's something that I think is lost in digital culture much of the time. When you're listening to something, and a postcard or a poem falls out of the sleeve, it's nice."
Dark Entries is a label that places great value on a band's lyrics, always sourced and sometimes transcribed by Cheon himself, who often goes great lengths and distances to obtain zines and other paraphernalia to ensure that each record is complete. (In another recent email thread, he was embattled with a former backing singer in Watford, England, whom he's desperate to convince to make a trip to the local copy shop in order to send him more ephemera.)
Having spent the last decade in San Francisco, where until recently he was one-quarter of the hugely popular Honey Soundsystem DJ crew, an upbringing in New Jersey allowed Cheon to regularly explore New York's rich record store culture. He would spend Saturdays and any spare time criss-crossing the city with lists of artists to investigate, sourced from a plethora of music biographies. Later, he would cross state lines to enjoy the city's club and queer scenes in the early '00s, losing himself to artists such as The Hacker, who nearly two decades later, has recently found a home for his uncompromising electro on Dark Entries itself.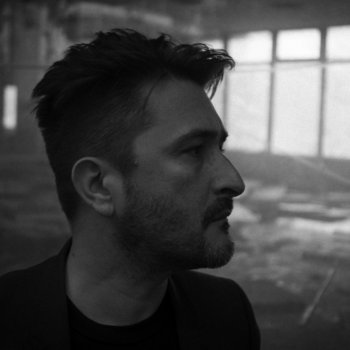 .
00:10 / 00:58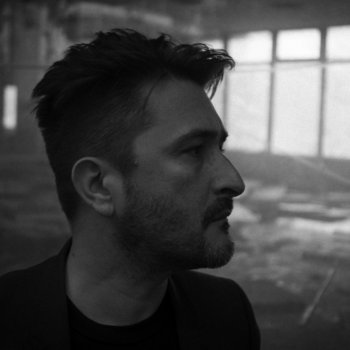 "I used to go and watch The Hacker and Miss Kittin in the period of electroclash in New York. And it's really a charged word, 'electroclash,'" Cheon acknowledges. "But it was a really fun time to be going out clubbing in 2000, 2001. A few years ago, I had to deal with [The Hacker] personally, as he remixed the band Cute Heels. I asked if he had any demos, and he would send me tracks labeled 'DE1,' 'DE2'… I didn't really think much of it, but he kept sending me them. It happened very fluidly."
Compared to the label's early days, when Cheon, armed only with a loose vision and enough inheritance for a short pressing of records, had to seek out his signees, many artists are now impressed enough by Cheon's attention to detail and open-minded attitude to come knocking at the door of Dark Entries. Still, Cheon is persistent. One of the better-known acts in the back catalogue is the Australian group Severed Heads, who engaged in much haggling before handing their masters his way; a recent reissue of Solid Space's DIY masterpiece Space Museum took around seven years until it arrived late last year.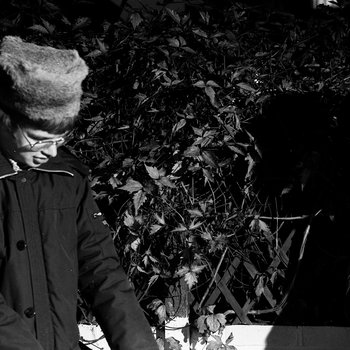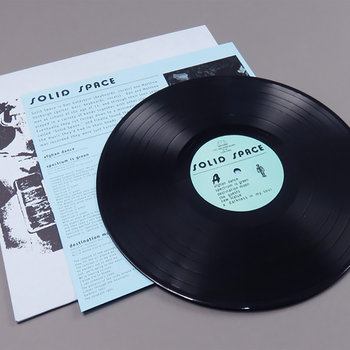 .
00:10 / 00:58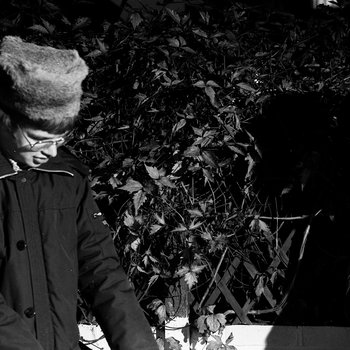 Merch for this release:
Vinyl LP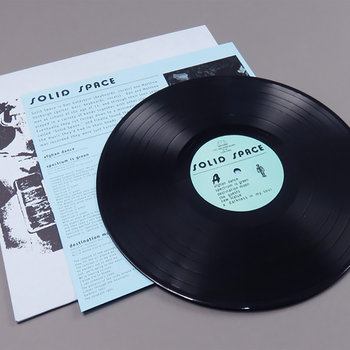 "I cried the day I got the test pressing," admits Cheon, who suspects a mixture of "persistence and patience" is the key to eventually catching DIY music's more resilient, unpredictable fish.
"If a band or artist tells me they're not interested, I don't obsess about it," he stresses. "I put it in the back of my head, I file it, and if it comes up again, it's something natural."
Despite this level-headed approach, Cheon understandably struggles to hide his excitement when the stars finally begin to align.
"There's another band coming up, who I can't yet name, who I've been working on since day one," says Cheon. "It's one of the first projects I ever wanted to do—a song always in my mind, bottom of my heart, my favorite song of all time. And it's something that I couldn't afford, as it's owned by a pretty big company, and another label had been in negotiations. The license company has never picked up the phone to me in eight years, but they called and said the license has expired, and, well, 'Let's do it.'"
Dark Entries continues to make icons out of artists that might otherwise have been lost to history, like Patrick Cowley (whose hardcore gay porn soundtracks are now almost set texts for queer electronic culture, and whose moustached face is omnipresent on sweat-drenched T-shirts throughout its hot spots), or provide a wider platform for obscure figures such as Greek composer, Lena Platonos. With artists often remixed by contemporary DJs such as Avalon Emerson or JTC, the effect is one of a continuum of outsider culture, in which new and rediscovered material sit on the same record shelf, both of them equally timeless.
"Timeless is a good way of putting it," he says. "I don't want it to sound the same. Because my vision of the label is that I don't know what the future looks like. I'm always getting turned on to new and old music I'm not familiar with. I definitely have a core blueprint of what I like; certain melodies, drum machines, and synthesizers that resonate with me. But I just got sent a dark ambient album, and I liked how it sounds. I would once have never thought I'd put out a dark ambient album on Dark Entries, but it's happening."
-John Thorp