LABEL PROFILE
Tales From Tel Aviv
By Andrew Jervis · July 01, 2014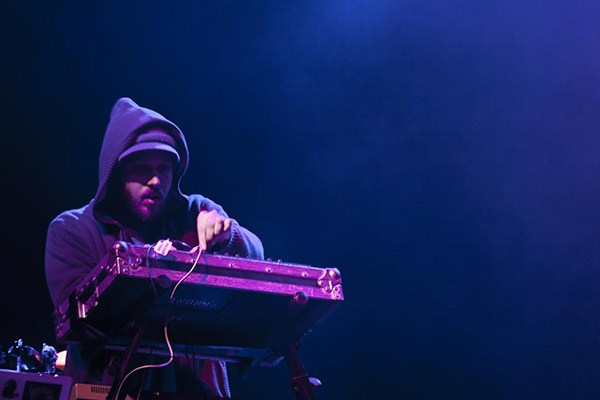 Yuval Havkin photo by Ariel Efron
"What happens in Tel Aviv is counter to everything else that is happening in Israel."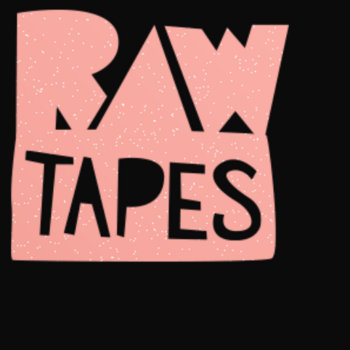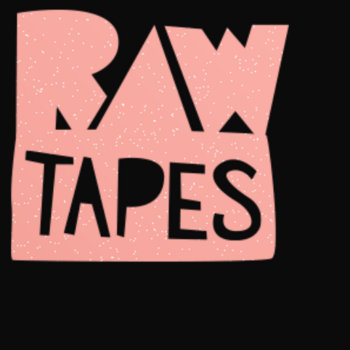 Andrew Jervis is Bandcamp's Chief Curator and host of the Bandcamp Weekly.
For the past couple of years I've been obsessively following the Tel Aviv-based Raw Tapes record label. While they may not boast a roster crammed full of household names, their musical output has been consistently engaging and enjoyably unpredictable. The Buttering Trio cut worldly rhythms with a streetwise edge, dreamy KerenDun sings soulful, cosmic-tinged torch songs, and most recently they've started a jazz-inspired series, leading off with an album by drummer Sol Monk.
I wanted to learn more about the label and its rambling family of acts, but information on the web was scarce. Their own site lists a fictional Osbourne "Ease" Green as the label's head honcho, but there were no other clues as to who these people were. Going to their Bandcamp site felt like crashing a party; the artists all hobnob on each other's releases, and they have a ton of great tunes and eye candy album art, but I was still in the dark. Recent Boiler Room sets and little blurbs in hip places like FACT magazine shed some light and confirmed I wasn't alone in my appreciation of the crew, so after further investigation I tracked down Raw Tapes co-founders Yuval Havkin and Guy Glikshtein for the truth, and nothing but. As a DJ and producer, Havkin releases music on Raw Tapes as Rejoicer and Guadaloop, and he's also a member of The Buttering Trio, 12-piece group L.B.T., and one half of the duo known as Play Dead. As a designer Glikshtein creates most of the album art, and he records for the label as Plusga.
Andrew Jervis: When did Raw Tapes start – did you found it by yourselves? Who else was involved early on? Why did you start it?
Havkin/Glikshtein: The label started in 2009 when we decided we needed to create one roof for all the music we were creating, and for all the music from our friends. Starting with a very low-cost system – virtually no money being spent, artists producing and mixing their own stuff, home mastering – we naturally evolved into a more invested and grander system that fits the quality of the music.
AJ: What were you doing before the label?
H: I was working as a bartender in an Italian restaurant but my mind was always in the studio. Back then I was making jungle beats, and promoting/DJing jungle/D&B/hip hop/reggae parties as a member of Sensi Sound, a 7 people sound system. My vinyl collection got ridiculously big around that time, with hella' old school jungle, hip hop, Indian and Bollywood sounds from the '70's, and other weird old records – and that got me into making hip hop beats, too.
G: I owned (and lived in) a silk-screen print studio where I was experimenting with designing for and printing on fabrics (as Jengo). When the next-door club wasn't banging on my walls, I was making beats and smoking hash (as Plusga). In that studio Yuv and I decided to create Raw Tapes, and also printed all of our first merchandise.
AJ: When I think about Israel the first things that come to mind are the peace process, and then maybe food, but according to Wikipedia, Tel Aviv is "the city that never sleeps" — is that true?
H/G: What happens in Tel Aviv is counter to everything else that is happening in Israel. Some people want to fight over a piece of insignificant land, and other people want to push the world forward. All these people who come from the second group concentrate in Tel Aviv to be able to network and make shit happen – it's like an escape bubble.
AJ: What is the music scene like in Tel Aviv? Is it supportive of your sound? What other music is popular there?
H/G: The music scene in Tel Aviv is small but very active. It has an edgier sound that draws from the electronic world – which runs against the rock music typically heard on Israeli radio. All types of bass music gets heavy play in clubs and enjoys local support: from trance in the '90's all the way through dubstep in late 2000's, and now trap, footwork, techno and whatnot. The cool thing about Raw Tapes is that it never fit into any of those trends – we've kept a consistent, unique, and eclectic mix of dirty hip hop and warm electronics. Yes, Tel Aviv has really started showing support in the last year and so we've been able to throw some of the coolest events in the city (we've featured Samiyam, Peanut Butter Wolf, Free the Robots, Georgia Anne & Dudley Perkins with DJ Romes, Oh No, IAMNOBODI, along with local stuff), in some of the best venues like Port Saaid, Pasaz, Teder, and Casino San Remo. We've seen some radio play, too.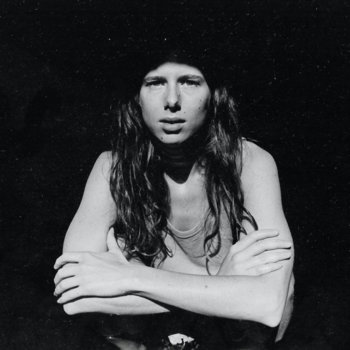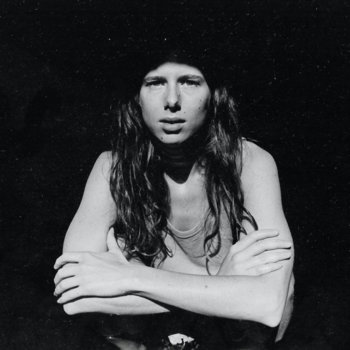 AJ: Does your reach in Israel extend beyond Tel Aviv?
H/G: Yes, and fortunately crews like Ghostown help create bubbles in other cities like Haifa.
AJ: Are all Raw Tapes artists based in Tel Aviv?
H/G: Most of the Raw Tapes crew is located in Tel Aviv, except Plusga/Jengo and Radixx, who live in Los Angeles.
AJ: What was the first release on the label?
H/G: The first real release was in 2009, Plusga vs. Guadaloop "The Big Showdown." It drew inspiration (for the name and the cover) from the Scientist vs. Prince Jammy LP "The Big Showdown," a classic dub record. We printed 100 CD's that we still have – that's when we realized printing CD's was a waste of money! Looking for a more efficient way to release the music, we came across Bandcamp in 2010, and the next release (Mad Steve & Rejoicer's "Street Hype" EP,) and everything ever since, has been on Bandcamp.
AJ: Your most recent release is an interesting collaboration with a jazz drummer. Who is Sol Monk? And why are you doing a series of releases with jazz musicians?
H: Sol Monk is the stage name of the super-drummer Aviv Cohen – a creative and funky musician and a very good friend. I was a fan of his trio Layerz, which features a soul singer from Israel called Marina Maximilian Blumin, and thought that instead of programming or playing drums for my music I'd ask Sol Monk to do it and that'd leave me to deal with rest of the music. But then Avishai Cohen, Avri Borochov, Beno Hendler, Nomok, Mo Rayon, Yonatan Albalak, KerenDun and Shuzin wound up on the album and made it complete. In the last 2 years I've met a lot of jazz heads that are into beats and especially Raw Tapes' shit. Some of them became my best friends (the super group L.B.T. for instance), and I felt that we could document our love for simple, groovy, sampled beats next to the smart, abstract play of jazz in a series of albums. So that's what this new series of releases will be about. They're called the Time Grove Selections.
AJ: What can we expect from the forthcoming Buttering Trio album "Jam"?
H: Buttering Trio's forthcoming album "Jam" is quite different from the trio's previous album. It is much more surreal, with longer tracks. The sound, the stories, and the creation process were all influenced by the time in which the album was recorded — during the bombings that occurred in Israel in November 2012. There were alarms being set off while playing, and the whole atmosphere of the album, as a result, is dark and senseless on the one hand, soft and hopeful on the other.
Merch for this release:
Compact Disc (CD), Vinyl LP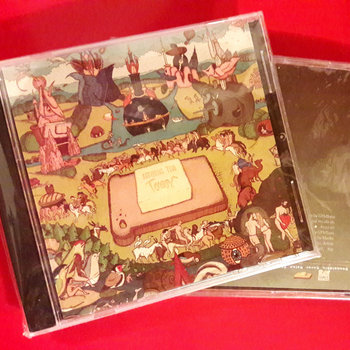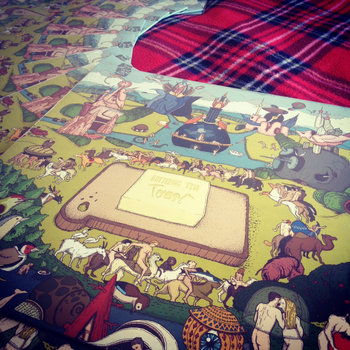 AJ: Are they completely obsessed with breakfast items (the last album being "Toast")? And what's the band's connection to Berlin/Tel Aviv?
H: The trio is, in fact, quite obsessed with breakfast items that have double meanings – Toast, Jam, Butter, etc. We eat breakfast every day, but the album was recorded in a three-day jam session in the 106fm studios, and this cemented the album name. Originally based in Berlin, the trio's first EP, "Party Bear," was created there, in Wrangel 666 Studios. Nowadays the trio is based in Tel Aviv, but we still try to visit Berlin as much as possible.
Upcoming releases on Raw Tapes include:
Kalimist "K Boog" (July), Malox "XXL" and Rejoicer "The Big White Ball" (August), Calo Wood Vol. 2 feat. Ester Rada (September), Buttering Trio – Jam (October), KerenDun & Echo "Yey4Ney" (November), Beno (December), and a full-length from Live Beat Tapes aka L.B.T. (tbd)