LABEL PROFILE
A Guide to the Legendary Reggae Catalog of Studio One
By Lloyd Bradley · February 22, 2018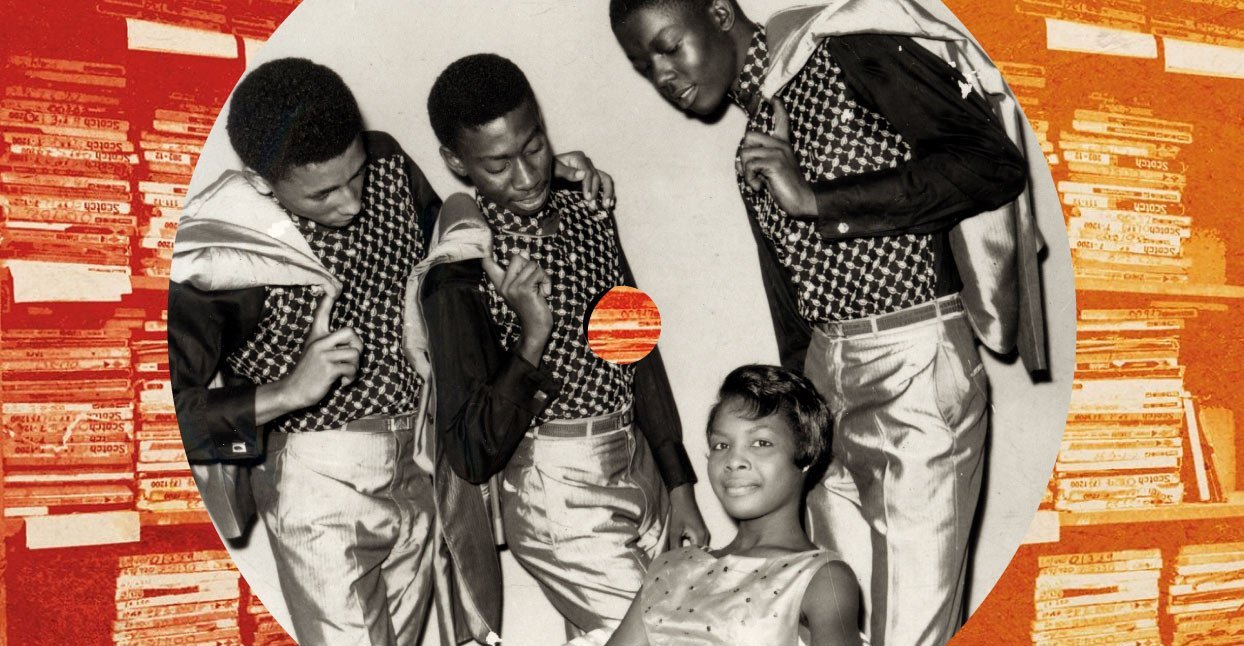 When, in the late 1950s, naturally curious and open-minded sound system owner Clement "Coxsone" Dodd supplemented the imported records that comprised his DJ set with a smattering of recordings he'd produced himself, his intention was to grow Jamaican music. In his first dabblings in record production, he poured jazz influences onto the almost regulation ska and R&B foundations. These new-style sounds went down so well with his dancehall crowds, he started pressing copies and hawking them to jukebox operators, becoming the first JA record producer to manufacture records for general sale. The speed at which they sold out convinced others, like Duke Reid and Prince Buster, to follow his lead.
Dodd opened his own studio in 1963, nicknamed Studio One, and notched up two more firsts: the first black man to own a recording studio in Jamaica; and the first to allow musicians to relax and experiment, rather than operate under the time and cost constraints of studios-for-hire. In an unprecedented move, he put his house band on wages, rather than pay per side. It was an attractive proposition for the cream of the island's players, who weren't used to having a steady source of income. But what made Studio One irresistible was the fact that Coxsone allowed both Rastas and weed-smoking on the premises—remember, this was the mid-'60s when dreads were outcasts, and the words "ganja" and "depravity" frequently found themselves in the same sentence. Understandably, the level of musicianship and innovation at Studio One went up considerably, as did its connection to the pro-Rasta people of West Kingston who could identify with the sounds and the sentiments of Dodd's music.
It's fair to say this looseness did more than anything else to solidify and develop the modern JA music business and, just as important, it established Studio One as the kind of inspirational environment musicians and singers wanted to be part of. Together with Coxsone's continued quest for innovation, Studio One became the mark against which so much of the island's music was judged and remained so for decades to come.
Listen to a special edition of Bandcamp Weekly dedicated to Studio One.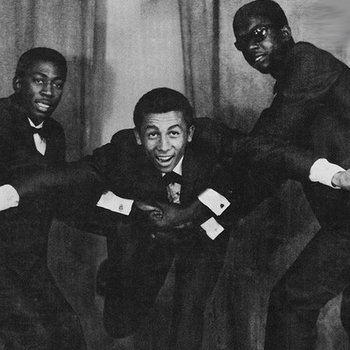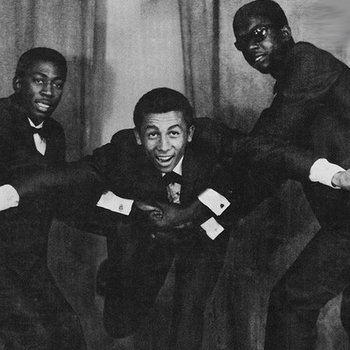 These early Wailers recordings are less a sign of things to come and more a musical marker of how things were in 1965 in recently-independent Jamaica: youthful, vibrant, still U.S.-influenced, yet proudly culturally liberated. Indeed, the only glimpse of the future is in the fact that, unlike most Jamaican three-part harmony groups at the time, there's a clear demarcation between lead (Bob Marley) and harmonies (Bunny Wailer and Peter Tosh). Otherwise, this collection of singles shows how exhilaratingly good the trio were when they were simply singers rather than spokesmen.
Trombonist Don Drummond was an Alpha Boys School graduate whose skills and jazz mindset developed in Kingston's big bands, and played a major role in the evolution of R&B into ska. He understood the connection Jamaican music needed to have with Jamaican people, that Rasta was the way forward, and he was uncompromising in his mission to embellish ska recordings with deeply soulful solos.
Dennis Brown cut these tracks at Studio One when he was between the ages of 12 and 13, and even more remarkable than his self-assured vocals is the songwriting talent on display. One of the half-dozen original compositions included here is "Created By The Father," which would go on to become one of the most beloved songs in his catalog. Brown's pitch didn't change much during the next three decades, but there's a purity to his voice that wasn't always there later, making this collection particularly poignant.
Too often, when talk turns to classic rock steady, the focus shifts to Studio One's illustrious neighbor, Treasure Isle. Among the style's greatest harmony groups was the Heptones, led by Leroy Sibbles, a Studio One musical director. The music is seldom less that sumptuous, and the harmonies inventive and intriguing, while the subject matter mixes protest with romance, showing how Jamaican music was easing into the roots era before there were many dreadlocks on the scene.
Although Horace Andy successfully re-recorded many of these tracks later in his career—notably, "See A Man's Face," "Every Tongue Shall Tell," and the title track—in many ways, these are the master tapes—productions that are the first pass at songs that became well-known in different forms. Purely and simply, this is all about bringing the best out of one of Jamaica's most unique singers, whose thrilling falsetto, er, rises to the occasion impressively.
It wasn't until the end of the 1970s that Studio One started making DJ versions of its own catalog, and, almost immediately, changed up the dancehall groove with this album. Built on half a dozen label classics, nearly all the original instrumentation remains in place, with added percussion to give a crisp contemporary feel. But the biggest revelation was the way the pairing of the DJs prompted a fresh, lively call-and-response, line-swapping interaction. Soon a dancehall fundamental, this was the first time it happened on record.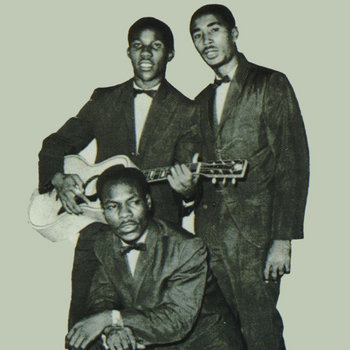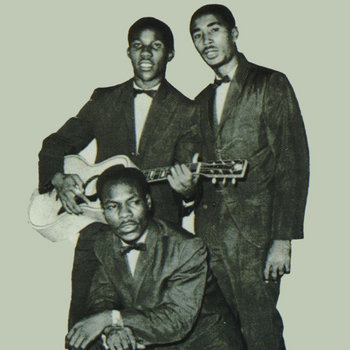 Although the Maytals made their name with a kind of smoothed-out, soul-y reggae, they were always at their best with a bawling, hollering, down home gospel vibe—witness "Sweet And Dandy" in The Harder They Come. Ska was always their natural habitat, and here, the trio cut loose with the sort of harmonic power needed to stay on top of a particularly boisterous Skatalites. It's a masterclass in celebratory—and unquestionably Jamaican—singing.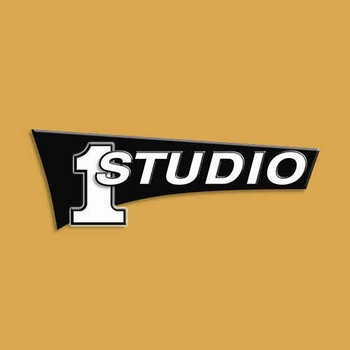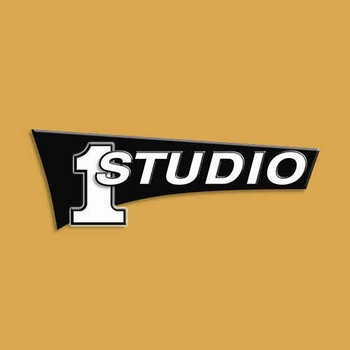 The pioneering dancehall singer honed his craft—both singing and songwriting—under Dodd's guidance, developing a particular talent for writing new melodies over existing rhythms. This would become a dancehall standard, with Studio One rhythms proving by far the most popular, but these tracks are early examples, and have a corresponding freshness in Minott's soaring vocals. Among the satisfyingly extended mixes are the classics "Oh Mr. DC," "Jah Jah Children," and "Vanity."
Organist Jackie Mittoo was one of Studio One's musical directors and arrangers responsible for crafting a lot of their rock steady and early reggae output. Before that, however, he was a Skatalite leading the way on some of the label's best ska recordings. These 30-odd tracks showcase the range of Mittoo's playing talents as they travel through 10 years at the label as he leads different backing bands through a range of styles stirring in soul, funk, gospel, and mild psychedelia.
Without a doubt, the most important ensemble in the development of Jamaican music from R&B to reggae, The Skatalites did most of their best work with Coxsone Dodd. This comprehensive collection is the best possible illustration of that progress, as there's a distinct experimental vibe to much of it as styles spill into each other. But this is so much more than a historical document, it's musical virtuosity and irresistible party music done as only Jamaica can.
–Lloyd Bradley, author of Bass Culture: When Reggae Was King