LABEL PROFILE
Stonetree Music: Taking the World by Storm with Music that Survived Shipwrecks
By Catalina Maria Johnson · July 11, 2018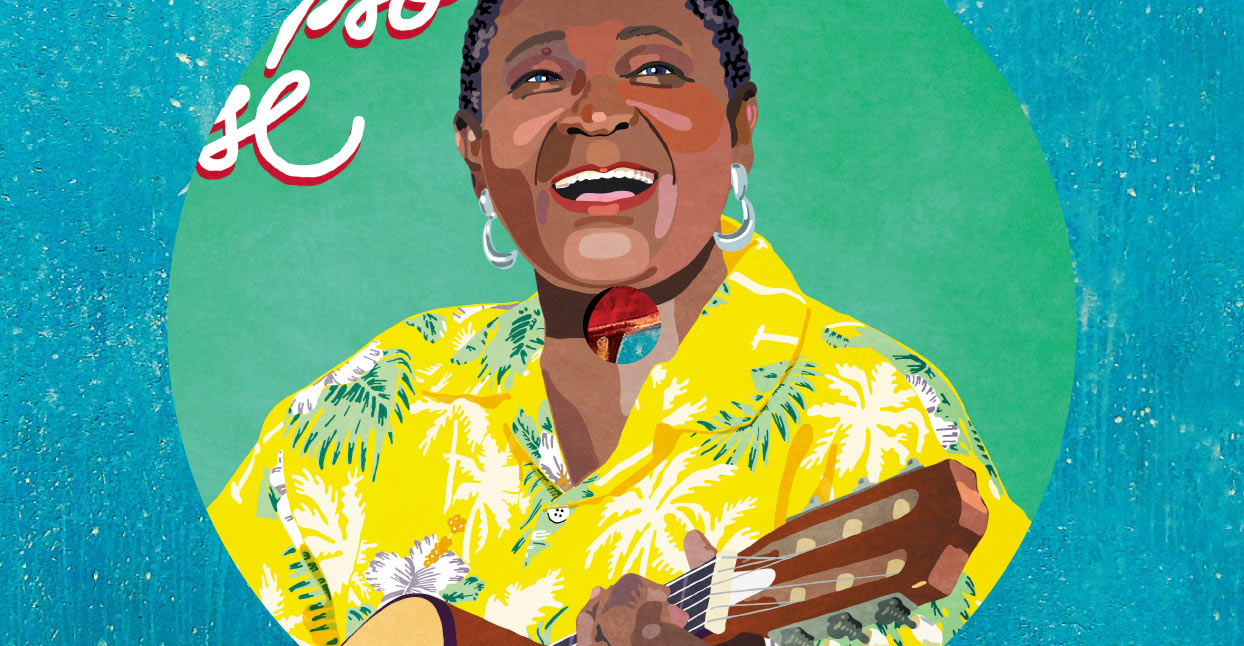 A few decades ago, even within the international music industry, few were familiar with the music of Belize—the small Central American country that wrestled independence from England in 1981—or the cultural riches held by the Garifuna. The Garifuna are descendants of a community of enslaved people who survived captivity and the shipwreck of two large vessels in 1635 on the island of St. Vincent, who then intermingled with the local indigenous Arawak and Carib peoples. Fiercely resistant to colonization, the Garifuna were exiled from St. Vincent and spread out over the Central American coast to Honduras and Guatemala, as well as Belize.
Merch for this release:
Compact Disc (CD)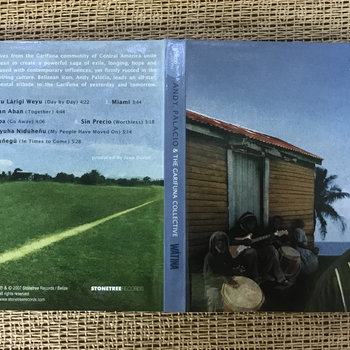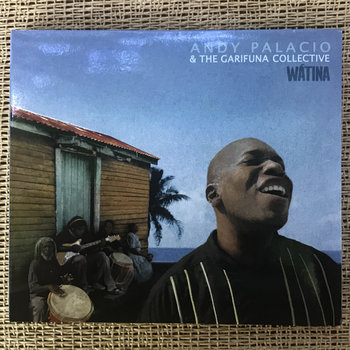 Yet by 2007, Garifuna artist Andy Palacio received the prestigious WOMEX (World Music Expo) Award, and Garifuna culture was on the world's musical map. Palacio's emergence on the international music scene was helped in no small part by the founding of Stonetree Music by Ivan Duran, co-winner of the award and the son of Catalan artist emigrés who had fled to the tiny country to escape the repression of Francisco Franco's dictatorship in Spain.
Duran was only 22 when he created the label in the mid '90s, having lost interest in music studies at the Havana Escuela Nacional de Música in favor of working in production and sound. He saw the possibilities of launching a music industry in a land where none existed. "I guess my parents' pioneering spirit kicked in," he says, laughing. He describes how the young Catalan couple had arrived in Belize and, in 1972, started the country's first publishing company, going on to produce not only Belize's first locally published textbooks, but also most of the printed materials for the campaign for independence.
Duran recalls being "deeply" into Fela Kuti and Peter Gabriel, and thinking that he had similar musical ingredients right there in Belize, in the music of a culture that preserved "the most primally heart-wrenching beats and melodies."
He proceeded to convince Palacio, one of Belize's superstars and a Garifuna, to record Keimoun using equipment Duran had borrowed from music sources in Havana. This first recording of Stonetree's garnered substantial international acclaim, and was Belize's first locally produced digital recording.
Merch for this release:
Compact Disc (CD)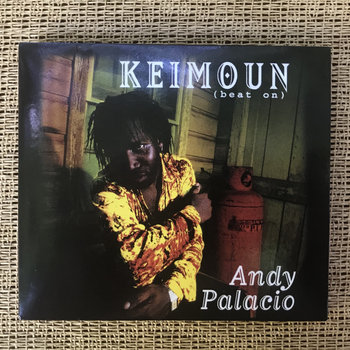 From that beginning with Palacio, Duran started digging deeper into Garifuna music, and continued focusing on Garifuna recordings with the Umalali: Garifuna Women's Project, which incorporated female musicians from Belize and Honduras.
Merch for this release:
Compact Disc (CD)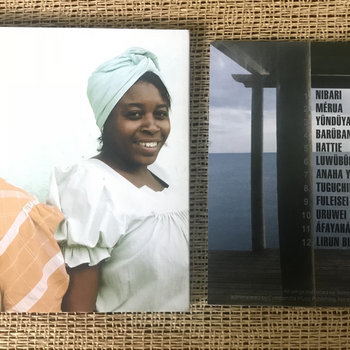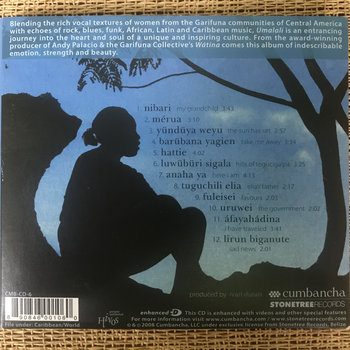 At its 10-year mark, the label was focused on rescuing the traditional roots music of the area, including the practitioners of paranda (which incorporates blues, Cuban rhythms, and West African guitars) as sung and played by only a few remaining artists, including master musician and spiritual healer Paul Nabor, who has since passed away.
Merch for this release:
Compact Disc (CD)
Another well-received recording was Garifuna Soul by Aurelio Martinez, a key musician in the Garifuna community from Honduras, whose lovely, lilting vocals are in Spanish as well as the Garifuna language.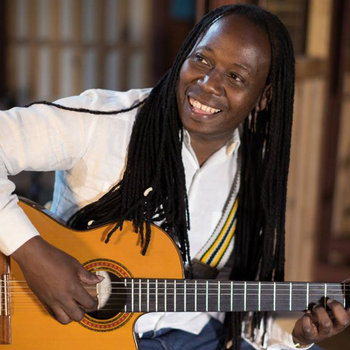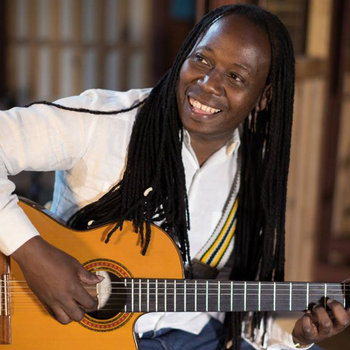 Merch for this release:
Compact Disc (CD)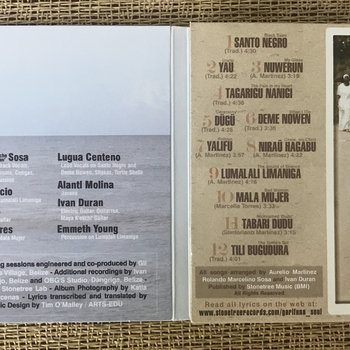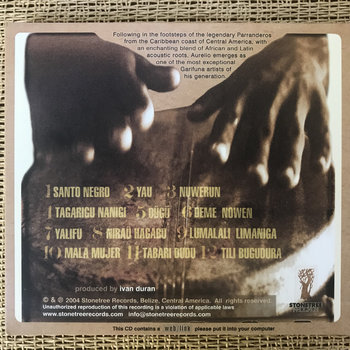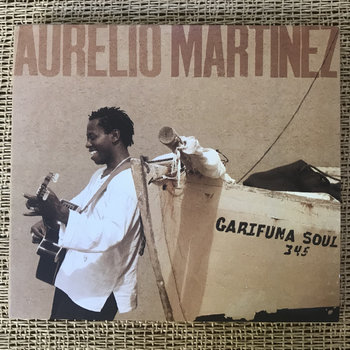 This was a very unique moment in the mid '00s, says Duran, when Stonetree Music started what he calls "a little movement," whereby the Garifuna people shared pride in their culture, their countries, and the role of the music and the records in preserving the rapidly disappearing language.
Duran describes Stonetree's 2007 chart-topping album Wátina by Palacio—voted by Amazon as the #1 World Music album of all time—as a game changer. He and Palacio began experimenting with different chord progressions and instruments, such as the banjo, adding funky vibes to songs built around folkloric and ritual sources from the Garifuna culture.
And to Duran's surprise, he says, that's when people outside of Belize started to pay attention, noticing that "there was something very special and unique that was coming from a tiny little dot on the map." Unfortunately, shortly after Palacio netted the 2007 WOMEX prize and widespread international renown, tragedy struck when he unexpectedly died of a massive stroke that same year.
Nevertheless, Stonetree has persisted in its mission to make known the music of the Garifuna. It's also expanded its reach to other musicians in the Caribbean Central America. More recently, the label has taken on recording the music of the iconic Caribbean diva Calypso Rose, applying the same principles that led to the success with the Garifuna recordings, says Duran, taking familiar sounds by "transforming them putting them into a whole new space."
Merch for this release:
Compact Disc (CD)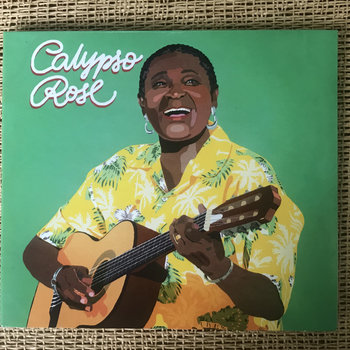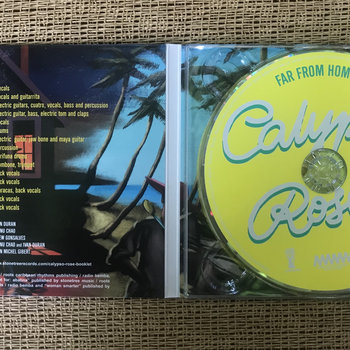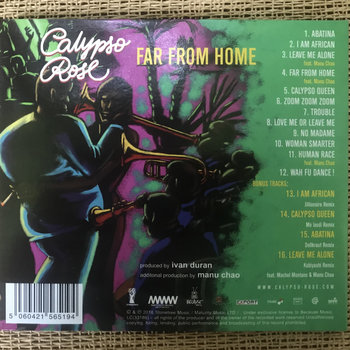 He credits a large part of Stonetree's success to the authenticity of creating lo-fi music with purpose and intention: "It's really our music, our sound. We invented those 'shitty' guitar sounds—I call them—and why? Because we couldn't afford like the Fenders and all the fancy amps. We got the knock-offs from Japan!"
The label is now also incorporating other contemporary Central American musicians, such as Guatemalan reggae-cumbia artist Dr. Nativo, who also raps in Mayan in his recordings.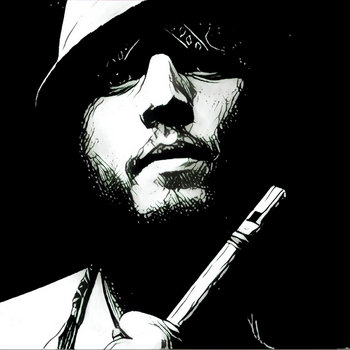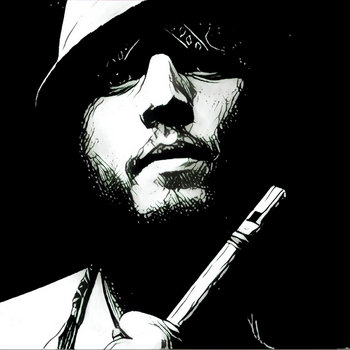 Stonetree's reach now even extends to Canada, with recordings by the award-winning Toronto-based calypso band Kobo Town, led by Trinidadian Canadian Drew Gonsalves.
Merch for this release:
Compact Disc (CD), Vinyl LP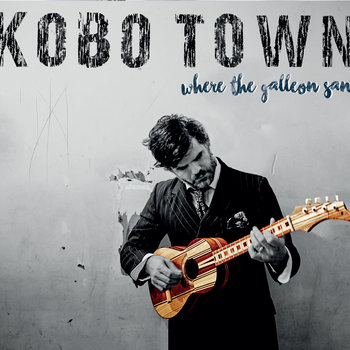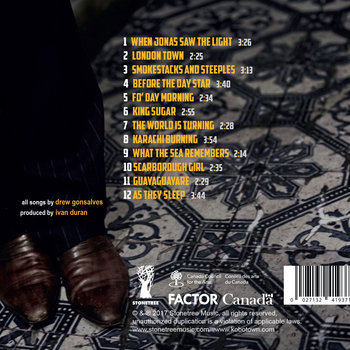 The label's artists include Honduran guitarist Guayo Cedeño, whose recording Coco Bar drives tropical tunes with masterful shredding to create slightly psychedelic Latino surf rock that hearkens back to Cedeño's childhood memories of his dad's band, Los Robbins, playing at clubs like the Coco Bar.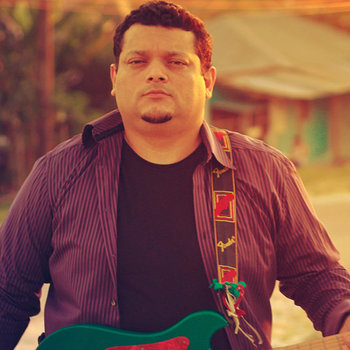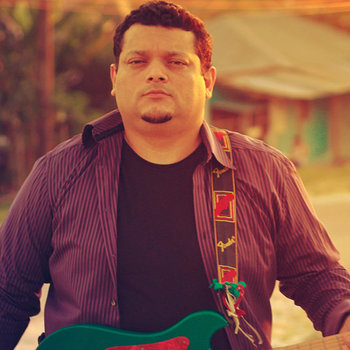 And in a nod to the 21st century, the centuries-old Garifuna roots music is being remixed.
Duran says his approach attempts to transport the listener to a different space and time: "I want it all to sound interesting—not great, not perfect—but spark questions in the listener, like 'Where did this come from? What can I learn about these things, the sounds and these melodies?'"
He concludes, "A good record is a good record forever. I like the idea that in 20 or 30 or 40 years, the public will rediscover and engage with these records and I think that that's so exciting. We're not just making music for the moment."