LABEL PROFILE
Smalltown Supersound Celebrates Two Decades of Adventurous Electronic Music
By Daniel Dylan Wray · March 27, 2023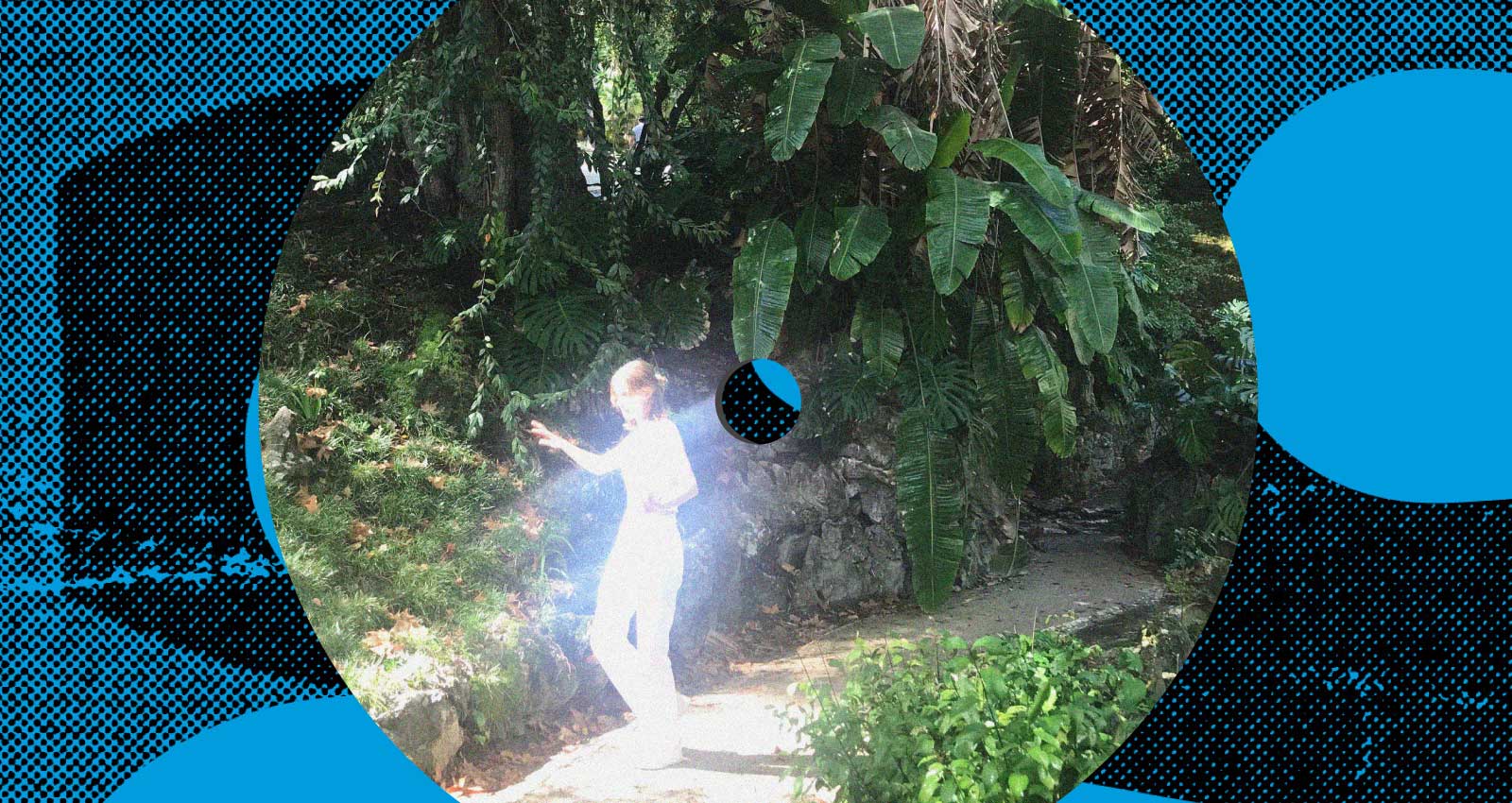 From ambient to jazz, disco to noise, and drone to dub, the Norwegian label Smalltown Supersound has released a deeply eclectic selection of music over the last 20 years. While technically starting back in 1993 with more of a rock-leaning sound and a DIY ethos—the label's catalog numbers starting with STS was a nod to influential U.S. punk label SST—it wasn't until the 2000s that the label truly came alive, moving toward putting out electronic and experimental music.
Since then, Smalltown Supersound has been home to numerous artists from Norway, but the overall roster is international in scope. They've put out records by the Norwegian dark ambient master Deathprod and one-off releases by Sonic Youth. They got Todd Rundgren—initially asked to do his first-ever remix for the label in 2012—to make a collaborative record with Norwegian producers Emil Nikolaisen and Lindstrøm.
While much of the label's output has leaned more toward underground sounds, it's also been home to some big names. Neneh Cherry and Kelly Lee Owens may be the label's most successful and well-known artists. Because of that, and the widespread coverage their excellent albums on this label have already had, this introductory guide to Smalltown Supersound deliberately sidesteps some of their most popular releases to focus on the breadth and depth of their output.
---
.
00:10 / 00:58
Merch for this release:
Compact Disc (CD)
To celebrate 20 key years of their existence, Smalltown Supersound has assembled this upcoming monster remix collection spanning four volumes and 40 tracks. There's an impressive and eclectic roster of names on it. Loraine James offers up a floaty, spacious, slightly crunchy take on Kelly Lee Owens's "Wake Up;" Oneohtrix Point Never puts his indelible stamp, albeit subtly, on Lindstrøm's "Call Me Anytime;" Hot Chip's Joe Goddard adds a bouncy skip to the radiating pop shimmer of Neneh Cherry and Robyn's "Out of the Black." It's also an opportunity to catch artists less associated with remix work doing something unique, with Thurston Moore, Todd Rundgren, and the Argentine experimental outfit Reynols also featuring here.
Kim Hiorthøy
Hei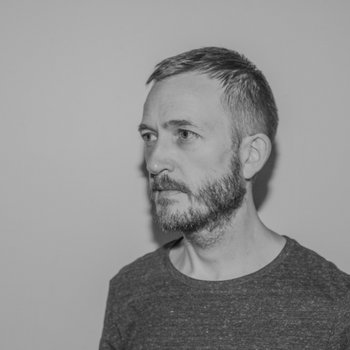 .
00:10 / 00:58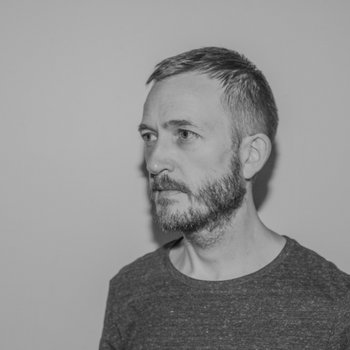 "This was the album that changed everything for Smalltown Supersound," label founder Joakim Haugland has said of this 2000 release. Electronic artist Kim Hiorthøy would go on to put out several releases for the label and play a key role in shaping its design and aesthetic (he's also an illustrator, graphic designer, and filmmaker). This album merges organic and electronic sensibilities, offering glitchy IDM rhythms, serene electronica, and melodic ambient. Slowed-down beats are merged with strings and percussion, as on "Forskjellige Gode Ting," that result in moments of genuine warmth and richness amongst the more metallic sheen of other tracks.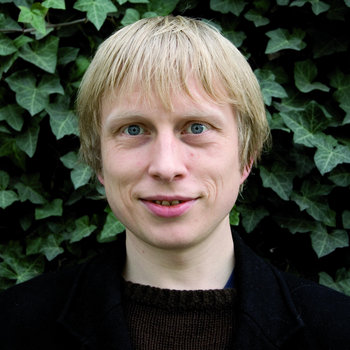 .
00:10 / 00:58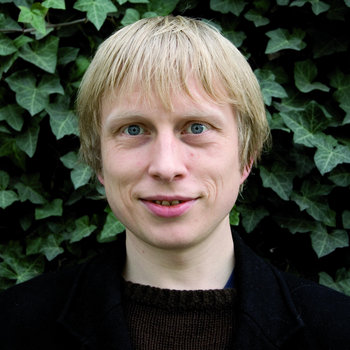 Torsk translates to "cod" in Norwegian, so when Bjørn Torske delivered this album to Haugland, as detailed in the album notes, he playfully embedded the USB containing the files within a cod-shaped piece of marzipan. There's a light, melodic, almost balearic tone across the record, one that is equal parts melodic as it is atmospheric; you'll also find nods to funk, disco, Afrobeat, house, and a dose of heavy, cosmic dub.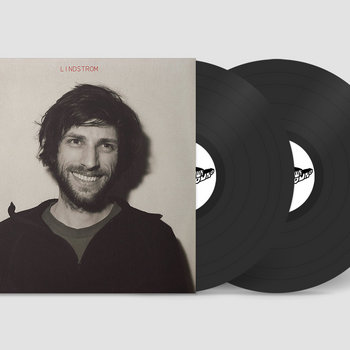 .
00:10 / 00:58
Merch for this release:
Vinyl LP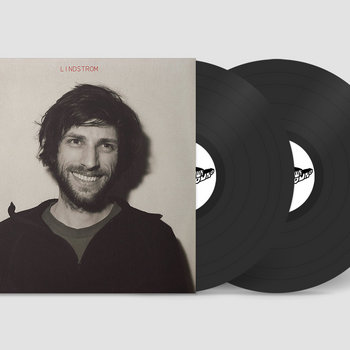 Lindstrøm's 2008 debut album remains a milestone release for Smalltown Supersound. While only three tracks long, the opening "Where You Go I Go Too" is almost like an entire album. The title of the nearly half-an-hour-long track, referencing movement and journey, feels apt for music with such a potent sense of momentum. While its hazy, dreamy qualities recall immersive kosmische music, the endlessly driving pulse of the rhythm nods to the intensity of Steve Reich; eventually, these two styles coalesce into an infectious cosmic disco groove. Given the album notes, these propulsive and hypnotic elements make sense; Hans-Peter Lindstrøm originally crafted this piece for a Nike running advertisement. However, he realized that he had something more significant on his hands, and turned it into an album rather than an ad.
.
00:10 / 00:58
From being in a John Peel-approved punk band, Ersatz, as a teenager to being a resident DJ at Ministry of Sound in the 1990s to having a cameo as himself in a Mission Impossible film, DJ Harvey's trajectory hasn't been conventional. One thing's for sure, though—he's built a solid career making weird, wild music. This 2014 album combines groove-heavy psychedelia, cosmic space rock, and trippy wig-outs. Knocked out loosely in a week with a band who describe themselves in the album notes as the "modern day equivalent of the L.A Wrecking Crew," the result is one of those records that manages to avoid pastiche; it genuinely sounds like a lost gem from the '60s discovered in a basement 50 years later.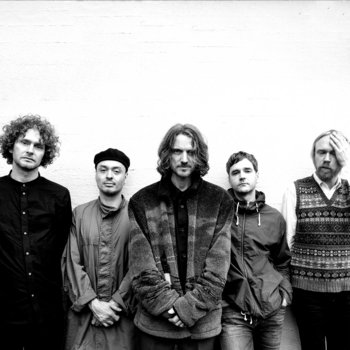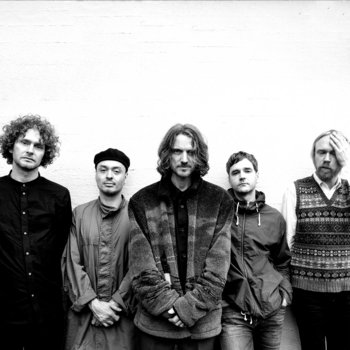 Merch for this release:
Vinyl LP, Compact Disc (CD)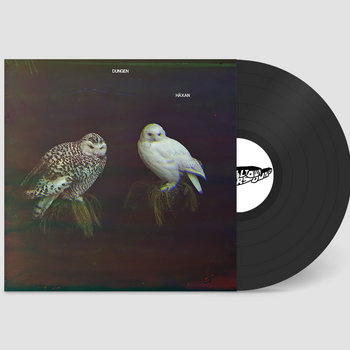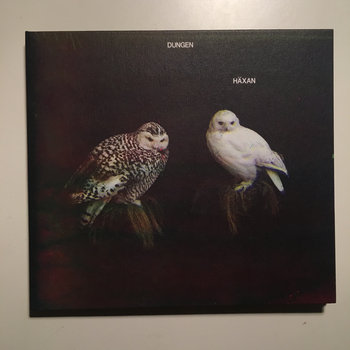 This was the first fully instrumental album from Swedish outfit Dungen. Released in 2016, it resulted out of surplus work from the band's score for Lotte Reiniger's 1926 film The Adventures of Prince Achmed—thought to be the oldest surviving full-length animated feature film. Rather than feeling like a hastily assembled collection of leftovers, it feels more like a band who ended up so immersed and locked into a project that they found a new groove to explore. The resulting album is a mix of ambient post-rock and psychedelic jazz, complete with a touch of prog and a slight nod to 1970s Germany. On the closing (and somewhat bonkers) "Andarnas Krig," it's all those things at once, resulting in a cacophonous finale.
Todd Rundgren / Emil Nikolaisen / Hans-Peter Lindstrøm
Runddans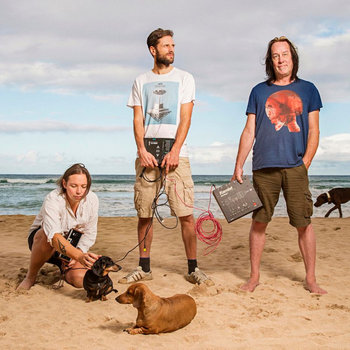 .
00:10 / 00:58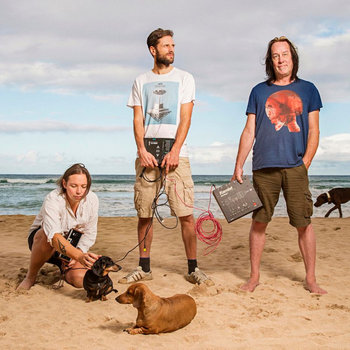 Merch for this release:
Compact Disc (CD), Vinyl LP
After Smalltown Supersound convinced Todd Rundgren to do his first-ever remix in 2012, for Lindstrøm's "Quiet Place To Live," the two artists were set on a path to a collaborative record. Along with Emil Nikolaisen, they created Runddans, released in 2015; track titles such as "Liquid Joy From the Womb of Infinity" give you an idea of the vibe. It's a record of trippy, cosmic, psychedelic ruminations, from more straight-up electronic explorations to classic Rundgren guitar jams. All three artists possess truly unique identities as composers and producers. Still, they've landed on something here that genuinely feels like the result of them experimenting together to find new terrain.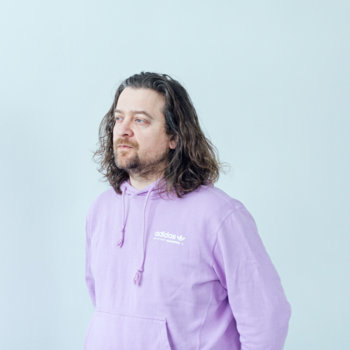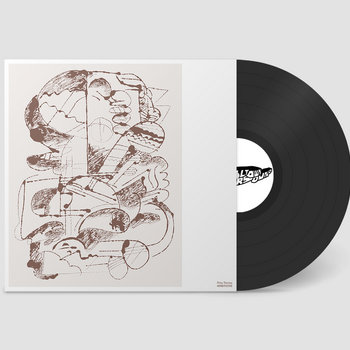 .
00:10 / 00:58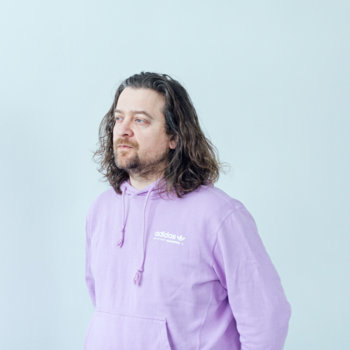 Merch for this release:
Compact Disc (CD), Vinyl LP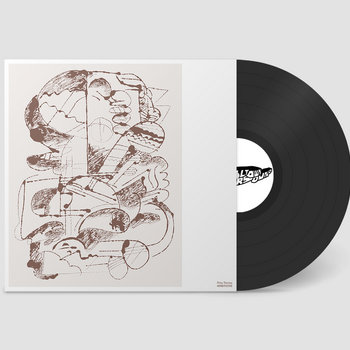 The Norwegian producer has multiple releases on the label, both as a solo artist and in collaboration with Bjørn Torske and Bugge Wesseltoft. He landed on something special on 2019's Ambitions, spawning two remix albums. Thomas chose to thank Daniel Lanois, Ricardo Villalobos, and Can's Jaki Liebezeit in the album's notes, which goes some way to capturing the tone of this record. It's slow-burn groove music, spanning dreamy techno, spacey disco, and extended polyrhythmic workouts, as heard on the excellent title track.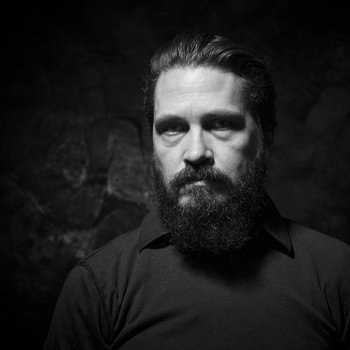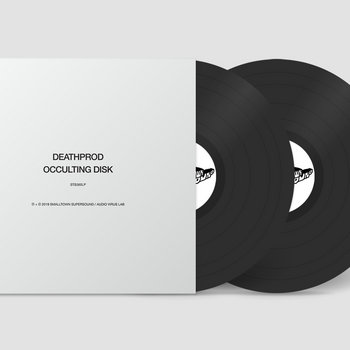 .
00:10 / 00:58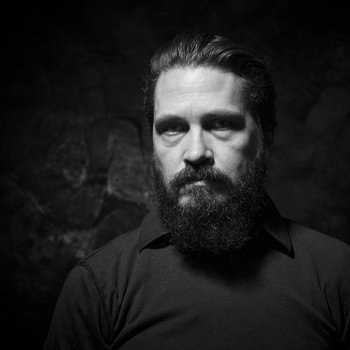 Merch for this release:
2 x Vinyl LP, Compact Disc (CD)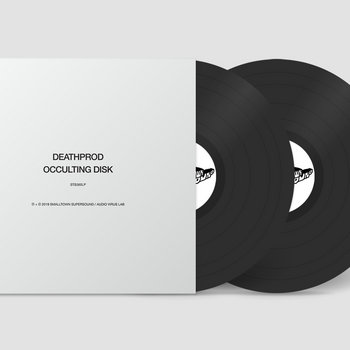 This 2019 release was the first solo album in 15 years from Norwegian ambient artist Helge Sten. Described as music in the form of "anti-fascist ritual," per the album notes, these 10 tracks embrace engulfing drones, with the opening "DISAPPEARANCE/REAPPEARANCE" recalling the sound of a fog horn blasting over the sea through dense clouds. It sets the tone for a record that is heavy, tense, and foreboding but also poised and graceful, intended to inspire reflection. It never succumbs to easy payoffs by hitting the detonate button, instead building something that is so constantly and consistently tightly wound that it can make for an experience that is as nerve-wracking and panic-inducing as it is beautiful.
.
00:10 / 00:58
Merch for this release:
Vinyl LP
This 2021 release from the Japanese artist Yoshinori Hayashi, his second on Smalltown Supersound, is a fascinating record. It's a varied and unpredictable listen, spanning minimal electronica, hip-hop beats, jazz piano, straight-up techno, acid house, leftfield club tunes, and experimental ambient. On paper, it might sound pretty scrambled, but Hayashi manages to add his own unique touch to this mixtape-like approach so that this wild array of sounds coheres.
.
00:10 / 00:58
Merch for this release:
Vinyl LP
The second album from Berlin-based French artist rRoxymore is a beautiful exercise in restraint. Here, she crafts leftfield techno that leans closer to cinematic soundscapes than club bangers. It's not that the album is short of beats; tracks such as "Fragmented Dreams" clatter away with an industrial charge, but there's an almost submerged feeling to the production. Much like Wolfgang Voigt's GAS project, which can sound like the pulse and throb of a club heard from a mile away but contains incredible detail, rRoxymore has created an album that requires concentrated listening to absorb the thoughtful layering, rich textures, and moments of reflective quiet.