LABEL PROFILE
Experimental Label Slip Imprint Makes the Avant-Garde Fun
By Lottie Brazier · November 14, 2018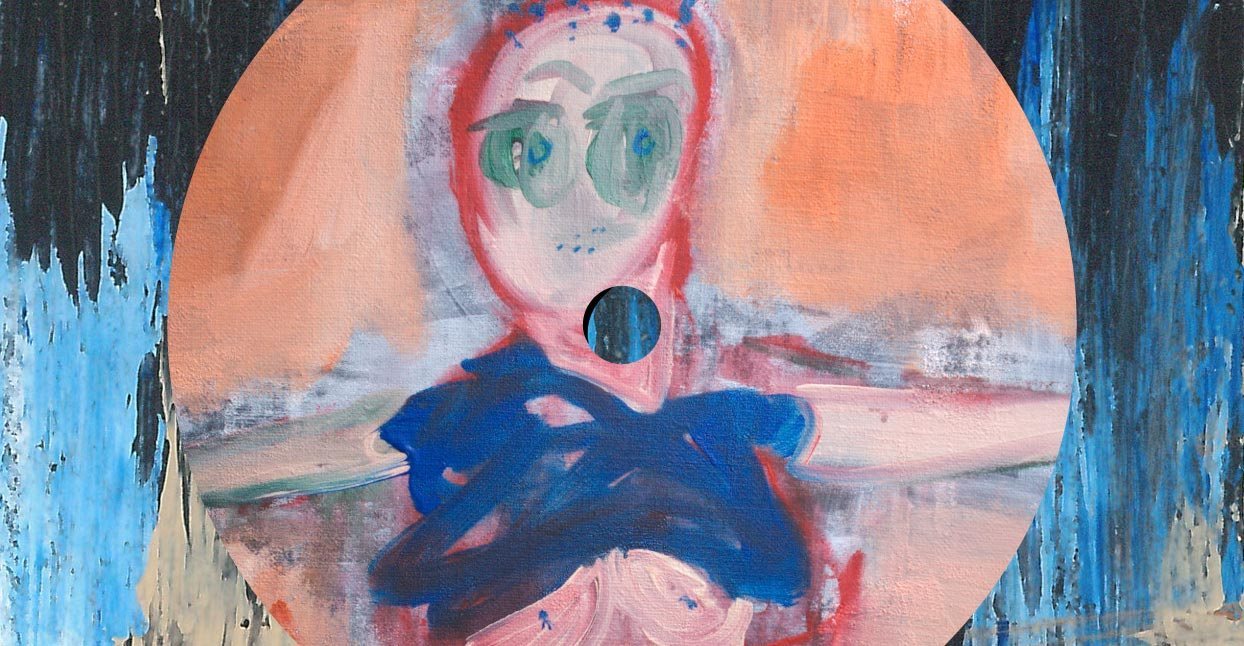 Experimental label Slip Imprint's co-head Laurie Tompkins first started releasing music during his composition undergrad in Manchester, handmaking micro-runs of avant acoustic and electronic music on CD-R alongside fellow students, as Slip Discs. "Our first Slip Imprint release proper was Joe Snape's Brittle Love, in 2015," Tompkins says. "Up to that point I'd worked on Slip Discs from 2012 until 2015, but with a shift of gear in what we were all working on—plus, us all moving from Manchester to London and Berlin—it felt like the right time to drop the pun and push on."
It's an openness to idiosyncrasy in music that helps to define the label's ethos. "To me, Slip releases are really personal, slightly knobbly things which don't fit elsewhere, but are genuinely seeking to communicate," Tompkins says. "Uncompromising but not obtuse, seductive but not advertising. The label is Suze Whaites, Tom Rose, and I, and a lot of how we work is based on gut. They would both give you a different sense of what the intention was and continues to be."
Slip artists are playful; Tompkins says that they often are "rubbing up unlikely forms against one another, tampering with equipment or their own bodies… But there's also collective play. Slip is really an artist-led project, and releases take shape through a lot of messing through artwork, words, [and] edits. Many of the people we've released music of might know each other or come to later on, so there's that exchange too. Of course, a fair bit of the music is actually funny, at least to me. Not ironic 'funny,' but properly belly funny."
The label has attracted releases from Tompkins's long-term collaborator, cellist Oliver Coates, Mica Levi (otherwise known as Micachu, of Micachu and the Shapes), pianist Eliza McCarthy, well-regarded experimentalist Ashley Paul, and contemporary composer Cee Haines (aka Chaines). Aside from his work for Slip, Coates has also played on Radiohead's A Moon Shaped Pool, and recently released a critically well-received release on RVNG, Shelley's on Zenn-La. Coates's collaboration with Tompkins, Ample Profanity, is a typically strange recent release. "I've known Olly since I was 17. Without being mawkish, he's probably the musician who's had most effect on my impression of how bold music could be made and presented. The Laurie & Olly record is something I'm really proud of," Tompkins says.
Tompkins and Whaites lived in Berlin for a number of years and Rose has been based in London, so the label has strong connections with both cities (London's Cafe Oto has, says Tompkins, "supported our stuff since our first show there in 2015"). Slip has also worked recently with artists involved with Newcastle's Wild Pop group, particularly Gwilly Edmondez, described by the label as "the godfather" of this experimental artist collective who regularly put on events and workshops in the area.
Below, Tompkins introduces us to some of the unusual, fun, and eclectic releases that Slip has released this year.
"Craig [Pollard]'s tape for us is breakthrough. Deeply strange, quietly disruptive songs that hit you like pop. I met Craig in Newcastle through Gwilly [Edmondez]. We're certainly far from Northeast lifers, so I can't speak on behalf of the Newcastle scene as a whole and wouldn't want to. People who I've felt particularly close to are the guys who run [former nightclub] The Old Police House, [psychedelic experimental artist] Stuart Arnot, Bish who runs Opal Tapes. They're all rogues who keep pushing and surprising in their own ways. Craig has crystallized You turned into a painting through a lot of local shows, and the way he owns this offhand, fragile sound owes a lot to that process. He plays with just a Roland SP-404 and a mic and is properly vulnerable on stage. It's unsettling to have that kind of understated but deliberate presence in a scene dominated by harsher sounds, it's weirdly more hardcore for me seeing Competition than being leathered by noise."
Merch for this release:
Cassette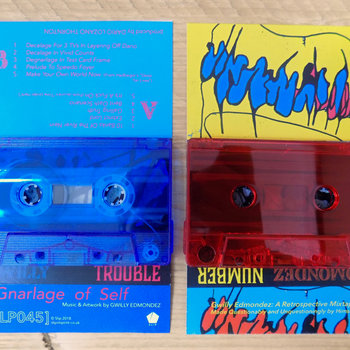 "I can't think of someone else who blends theoretical and anecdotal pop talk at such length and in such a bafflingly singular way. He is a poet and a visionary. Otto Willberg introduced me to a [performance] piece called Gwilly Made An Art when he was living with us in Berlin in 2015, and I became obsessed with a track called 'Insect (I Deserve This),' an on-the-fly 20-minute power ballad. Trouble Number is an iceberg-tip retrospective of the hyper-productive, spontaneous pop sprawl Gwilly is the master of. There's a 60-minute mixtape collecting 35 years of work, and a 30-minute album cut from an unedited one-day recording from 2017. Gwilly squeezes soul and glory out of everyday introspection."
Merch for this release:
Vinyl LP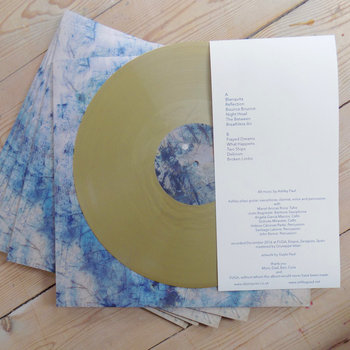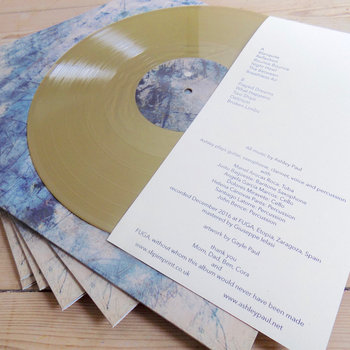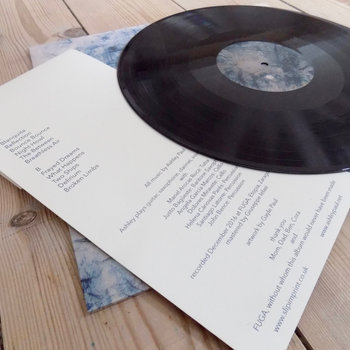 "Her songs are so intimate they feel almost invasive at times. The bassy ensemble on Lost In Shadows is such a wonderful foil for the sour sax sounds she's been honing over the past few releases. The immediacy and the strident oddness of her music feels like a Slip thing to me."
Merch for this release:
Vinyl LP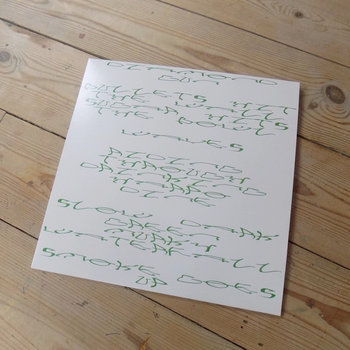 "Eliza's performances of Mica's piano music have a sense of friendship, something deliberate but also warm, worn. Mica's intent with each piece is that the title describes what the music is trying to emulate. So if you close your eyes and think of a diamond-encrusted gun floating in space or big waves or bullets spraying off a wall, the music should help you visualize those things. The pieces are written by Mica and played by Eliza. There's no improvising or anything, they're strictly notated, but Eliza's lived in them and made them hers."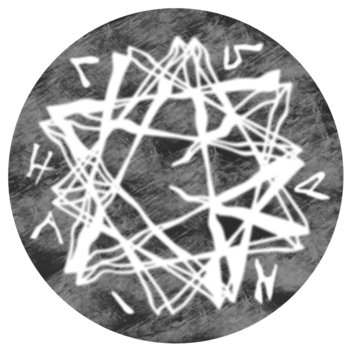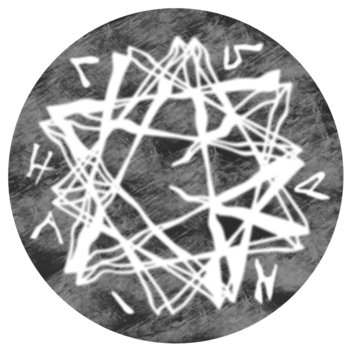 Merch for this release:
Vinyl LP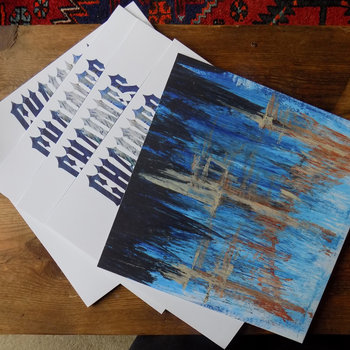 "I've known Cee [Haines] since college. We were in the same year. Chaines's music was a vital part of the formative live shows and tours [for Slip], where we started figuring out what we were all doing. The King is all Cee's playing, though many of the pieces on it were initially made for the London Contemporary Orchestra. It was obvious to us when we put out OST a few years back that Cee is a special composer. That release had a really enchanting sense of space, something strangely charged under the surface of deliberate sounds. Cee's solo production and vocal work's got crisper and more swagger to it since then, and that space is a little more luxurious."
Merch for this release:
Vinyl LP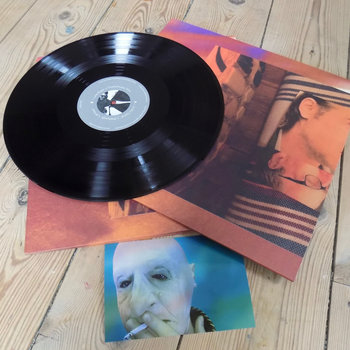 "Ample Profanity sounds chaotic, but it's very much composed. The notated music I wrote for Olly and I is a result of co-editing, since we initially played this music in Berlin a few years ago. One of the undercurrents for this piece was the second season of True Detective. 'Charterhouse, Vinci' was envisaged as a meeting between prog extravagance and cop drama vibes. There are sections with recorded impressions of Colin Farrell on a tape recorder—'What happened to your shoes?,' etc. The sounds that aren't MIDI keyboard, cello, and live vocals are lopsided cut-ups of voices like [Scottish comedian] Limmy or [American composer] Jeff Beal."