LABEL PROFILE
The Soothing New Age Sounds of Séance Centre
By Nathan Evans · July 22, 2021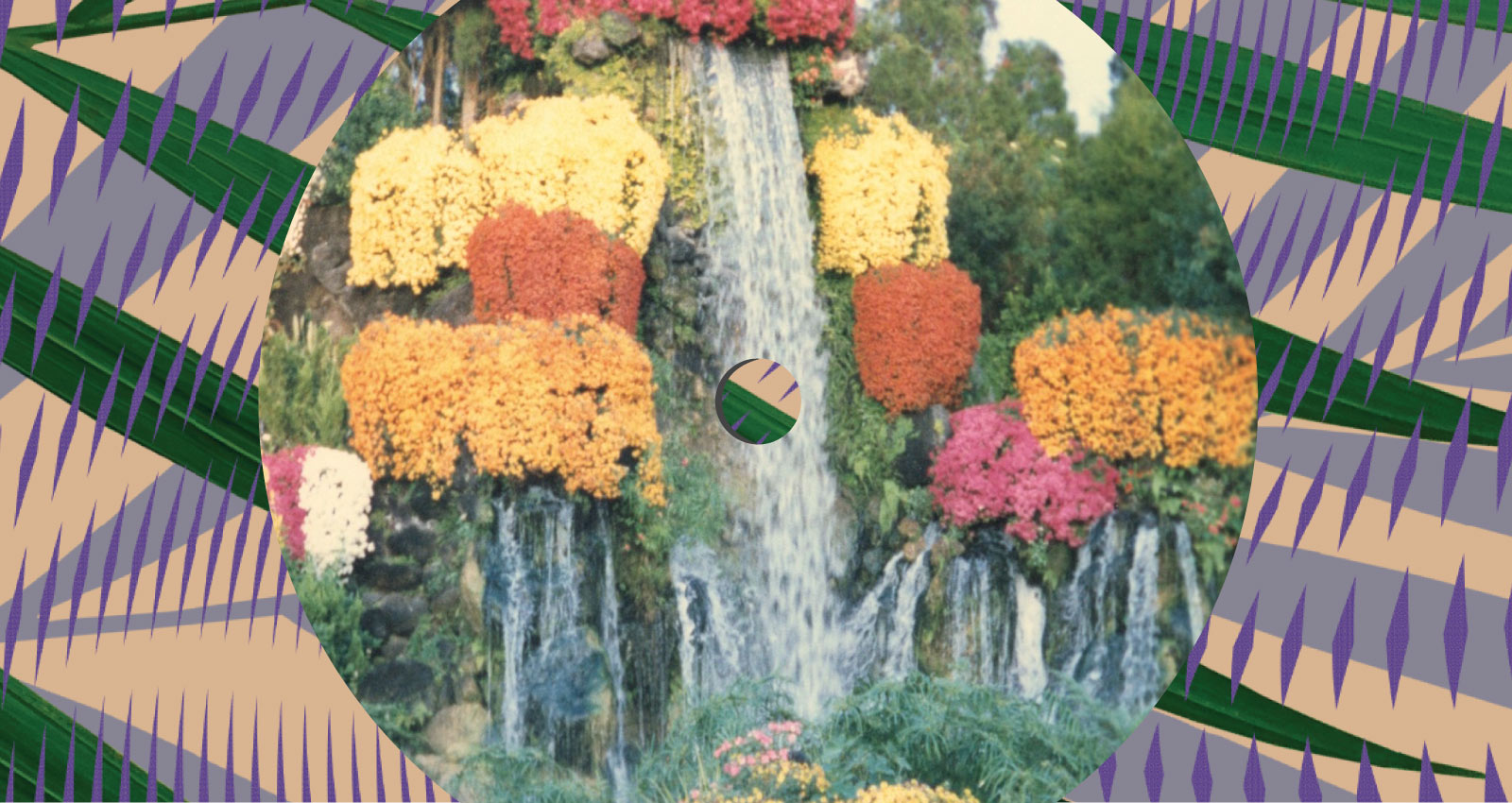 "One of the most interesting things we've encountered from connecting with older artists are these massive archives of unreleased material," says Brandon Hocura, co-founder of the Toronto label Séance Centre. "In some cases, they're from artists who recorded at home for years and never released anything. It's fascinating, swimming in these completely uncharted waters."
Since 2017, Séance Centre has been breathing new life into long-forgotten music. Though their catalog is primarily focused on new age albums, its sound assumes a variety of different forms: the Latin-music-influenced ambient of MJ Lallo; the interplanetary synth passages of Eblen Macari; or the lush, forest-like fourth world music of Michael Banabila.
Hocura and partner Naomi Okabe founded the label in 2017, shortly after the birth of their first child. New parenthood had a direct effect on the label's sound: "Having children around really makes you cherish the quiet moments," Hocura says. The label's output spans generations, placing new faces like Museum of No Art and The First Minute of a New Day side-by-side with artists from ambient's golden age like MJ Lallo and Beverly Glenn-Copeland. "From the very beginning, we had the idea of mixing new releases with archival work, creating these interesting dialogues between eras and scenes, and seeing influence move forwards and backwards in time," Okabe says.
Another key piece of Séance Centre's DNA is the label's global focus. In the case of the Caribbean folk band Gwakasonné and the Mexican electronic artist Eblen Macari, Hokura and Okabe travelled to their respective hometowns and met the musicians in person. The trips also gave the couple insight into the broader scenes to which both artists belonged. "[We] enjoy the curatorial aspect of drawing out narratives and bringing them to light," Hocura says. Chronicling the stories of artists like Gwakasonné and Macari is important to the couple; Séance Centre releases are packaged with detailed liner notes, and occasionally accompanied by books or short documentaries.
The label's highest-profile achievement to date was introducing the world to the music of Beverly Glenn-Copeland by reissuing his new age classic Keyboard Fantasies in 2017. It was accompanied by a short film titled The Lake Sutra (2017), in which Copeland returned to the scenic woodland town where he recorded the album in 1986. Séance Centre also played a considerable role in Glenn-Copeland's return to the stage, and the renewed interest in his work helped to relaunch the 77-year-old artist's career decades after his original run.
"Music isn't created in a vacuum," the couple explain via email. "We want to re-contextualize works, restoring, remastering and presenting them in a way that feels important and conversant with music and art that is happening now—not as a museum curiosity."
Here are eight albums in the Séance Centre catalog that have helped to define their signature aesthetic.
Merch for this release:
Vinyl LP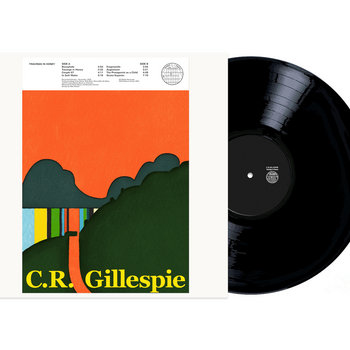 Though C.R. Gillespie hails from Toronto, his music often mirrors the peaceful tones of Japanese ambient (tracks like "In Soft Water" are dead ringers for the work of the late Hiroshi Yoshimura). Tracings in Honey pairs some of his electronic demos with field recordings of his road trip across Vietnam, including sounds from its tranquil harbors and countryside.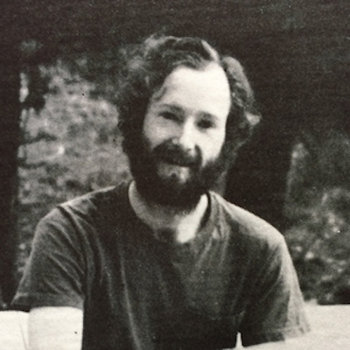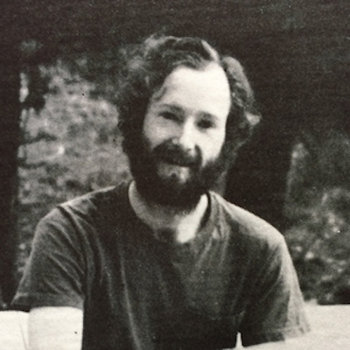 Merch for this release:
Vinyl LP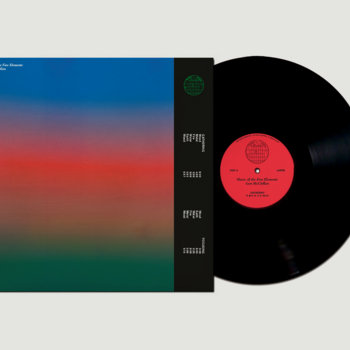 With a degree in both music and alternative health from Hampshire College, Sam McLellan is about as new age as it gets. McClellan wanted to explore the healing power of music, and in 1982 he released Music of the Five Elements—the first product of his sonic research. Structured as a single voyage, the album feels scientifically designed to lower the heart rate, with folky American primitive guitar and periodic gusts of wind. The movement between passages is glacial, but pay attention to the quiet piano that gradually becomes the piece's key focal point.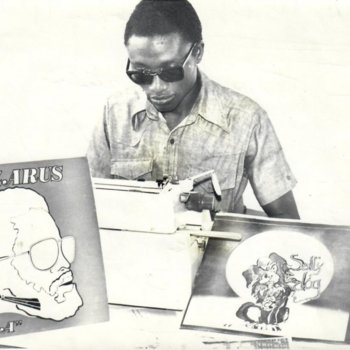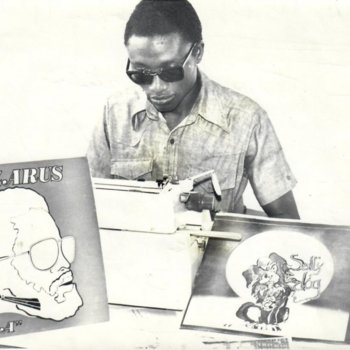 Merch for this release:
Vinyl LP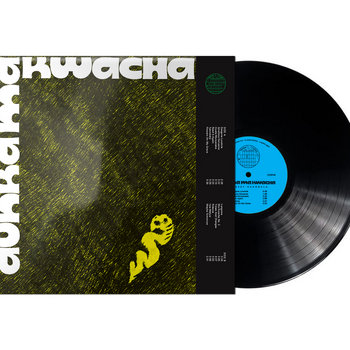 On Aunka Ma Kwacha, Zambian songwriter Smokey Haangala welds zamrock to electronic percussion to bracing effect. The songs range from simmering acoustic numbers to fuzzed-out psychedelia, all of them serving as a backdrop to lyrics that dive deep into the topic of income inequality. (The album's title translates to "The Money Is Gone.") Haanagala became a household name in his homeland, before passing away at just 38 years old.
Merch for this release:
Vinyl LP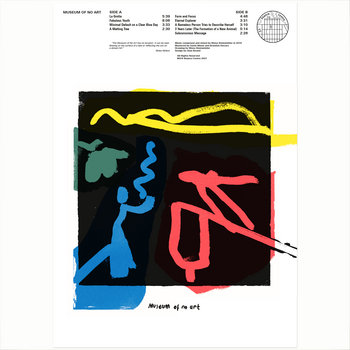 Museum of No Art is a new project from the Vienna-based artist Mona Steinwidder. Each track is based around a core sound—floating synths, group vocals, or beckoning clarinet—that grows slowly as the song progresses. The album has both a levity and stillness about it, with soft bass patterns and metallic drums grounding its otherwise celestial atmosphere.
Merch for this release:
Vinyl LP
As the title suggests, The First Minute of a New Day is an ideal album for the morning, with all of its songs radiating a wide-eyed optimism. The project began in 2017 as the work of longtime friends Lars Bartkuhn and Jan Hennig, and on the LP's final track, they enlist the aid of new age icon Laraaji. The first side opts for an ambient, Balearic setting, while the second is denser and dronier. Centered around wandering piano melodies, the tracks travel beautifully corkscrewing routes.
Merch for this release:
2 x Vinyl LP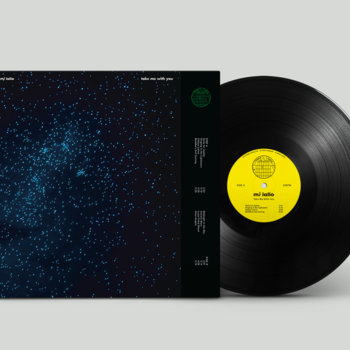 A fan of the Latin jazz vocalist Flora Purim, MJ Lallo wanted to bring a similar groove and vocal flair to her expansive compositions. Lallo uses her wordless singing as her primary instrument, running her voice through a Yamaha SPX90 digital effects unit to create tones that sound like classic analog synths. She gives her vocals acres of space on opener "Suite For Jupiter," and occasionally uses them to impersonate other instruments—like a trumpet on the Arthur Russell-y "Galaxy Latina."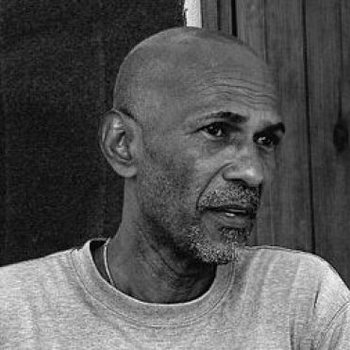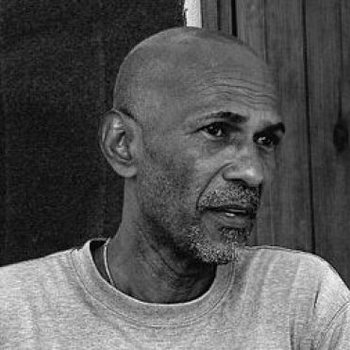 Merch for this release:
2 x Vinyl LP
This compilation from Guadeloupean band Gwakasonné provides a window into Gwo ka, a rhythmic form of Caribbean folk music. The outfit's main man Robert Oumaou presides over an ensemble of African hand drums, nimble guitar, and traditional instruments like the gita and boula. A skittish improvisational energy pinballs across the album, and the group hits their stride with "Siklon" and "Pita," a pair of jazz fusion jams that will entice fans of Alice Coltrane and Pharaoh Sanders.
Merch for this release:
7" Vinyl
With New York Grief, Séance Centre recovers an underground classic from Montréal new wave artist Princess Demeny. On the single, Princess Demeny contemplates the paradox of New York City: the nightlife and daily grind; the way everyone in the city feels simultaneously packed in and isolated. The straining of her voice, backed by a moonlit synth bassline, captures this feeling beautifully.