LABEL PROFILE
A Guide to 15 Years of RVNG's Artfully Curated Electronics
By Andrew Parks · November 26, 2018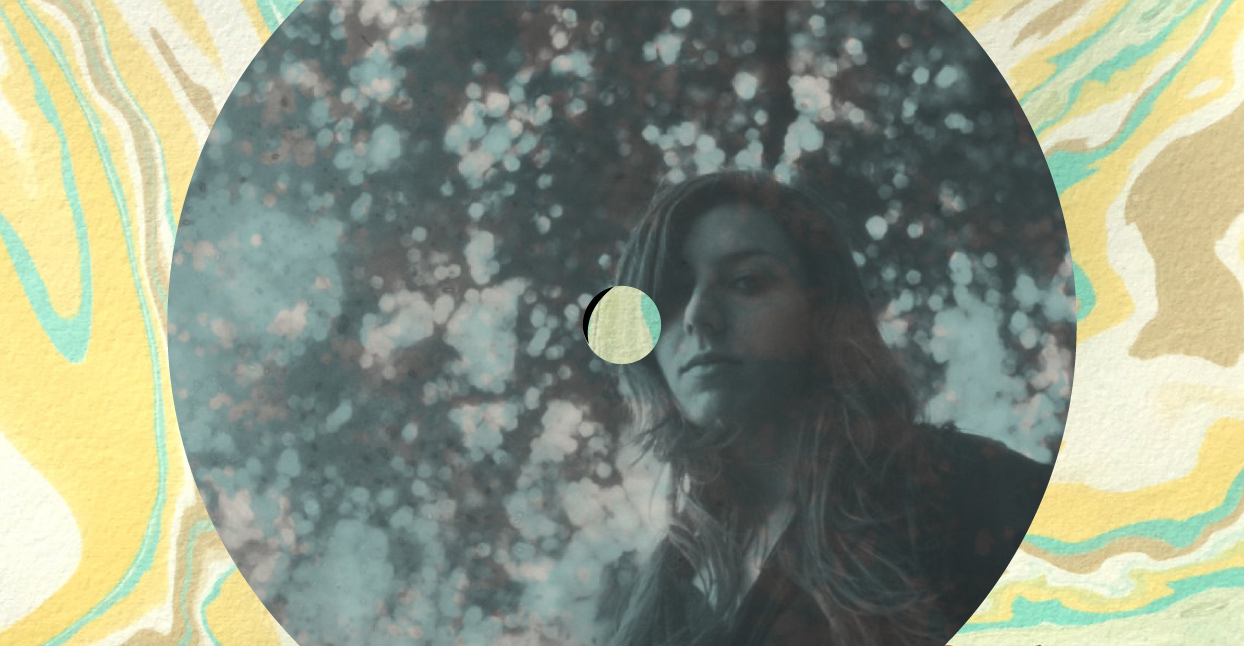 Ask Matt Werth to reflect on the past 15 years of running the New York label RVNG Intl. and he'll quickly, but kindly, shift the attention to other people. Not because the Madison, Wisconsin native is too busy or wary of writers; it's because RVNG is more of a tight-knit art collective than a traditional record company.
"Great care is given to respecting and realizing everyone's vision at RVNG," explains label manager Phil Tortoroli. "Matt has the final say on larger aesthetic directions, but it's never coming from an authoritative place; it's from an innate sense of the larger narrative, and how each new chapter lives in the story."
Kevin O'Neill and Karisa Senavitis were two of that story's earliest co-authors. Their studio, Will Work For Good, has shaped RVNG's distinct sleeves and dynamic graphic design since their very first meetings at PJ's Pancake House in Princeton, New Jersey. Back then, Werth and his longtime friend Dave Pianka (aka DJ/promoter Dave P) weren't sure they wanted to launch a label. The earliest RVNG releases—the first five years, actually—revolved around club culture instead, including a limited 12-inch series called RVNG of the NRDS, which featured the like-minded founders of Optimo Music, Let's Play House, and ESP Institute, aimed at adventurous DJs and sporadic mixes from such underground stars as Justine D, Mike Simonetti, and Tim Sweeney.
"Our design work was more party-based at first," O'Neill and Senavitis explain via email. "As it evolved into a record label, RVNG's visual identity happened organically. Nothing was super intentional. It was more like a mutual commitment—like a family."
The same can be said of RVNG's actual records, which fail to fit into any particular scene or sound. A quick scan reveals such welcome 180s as the mangled, artful metal of The Body, the extraterrestrial cello transmissions of Oliver Coates, the heady pop of Helado Negro, and the final ecstatic piece of a six-part, multidisciplinary "trans-feminist opera about transfiguration and global uncertainty" of Colin Self's recent Siblings LP. Not to mention an ongoing commitment to lovingly compiled reissues (Michele Mercure, Ariel Kalma, Mark Renner) and the cross-generational FRKWYS series, which started with a couple special Excepter remixes and raised its own stakes with every successive release. (Where else would you find Suzanne Ciani trading synth lines with Kaitlyn Aurelia Smith, or Fluxus member Yoshi Wada finally teaming up with his son Tashi and close friends like Julia Holter and Cole MGN?)
RVNG's creative arms don't begin and end in its own back catalog either; they splinter off into artist-led sister imprints (Sweeney's Beats in Space, Pete Swanson's Freedom to Spend), an annual magazine (INSIDES), and a Lower East Side shop called Commend that sells books, textiles, and ceramics alongside expertly curated tapes, vinyl, and CDs.
"Commend is a natural extension of the RVNG universe," says its creative and cause coordinator, Nina Bower Crooke. "The central idea has always been that it's more than just a record store. It's a communal place, where people can listen to music and share ideas in a contemplative and inclusive space."
With so many projects in play on any given day, we asked Will Work For Good if they consider their longest-running client a "lifestyle brand" instead of a record label.
"To our ears, that phrase sounds seriously corporate," they write. "RVNG is unserious; it tangents and wanders and mutates."
It's also a hell of a place to work, even for someone on the less glamorous side of things. Take John Also Bennett, for instance. The composer/musician became RVNG's production manager after a stint at a Brooklyn pressing plant. He says it "immediately stood out from the other labels I was working with, not only for the quality of the music, but for the positive, holistic approach to even the most mundane tasks. Dealing with the RVNG crew was always a light in the production maze…. In many ways I have a dream job now; it actually enriches what I do outside of work, rather than dampening it!"
To hammer this point home, we asked label manager Phil Tortoroli, promotions director Brandon Sanchez, and several artists to tell their side of 10 essential RVNG Intl. releases.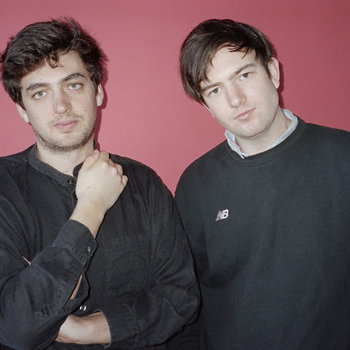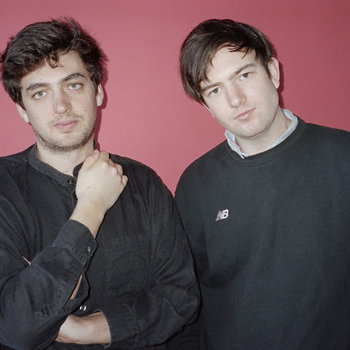 Merch for this release:
Vinyl LP, Compact Disc (CD)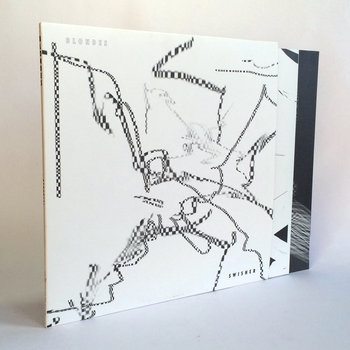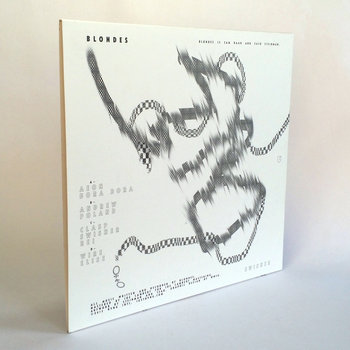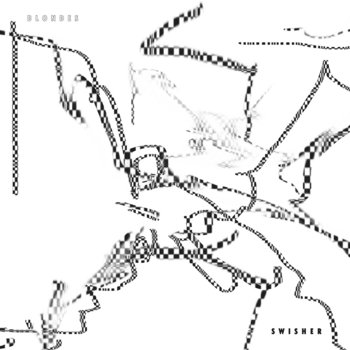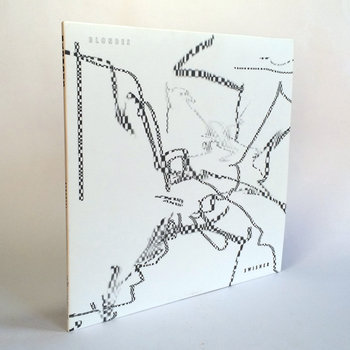 Phil Tortoroli: The first (and only?) record we dropped in full the day it was announced. The press and fans were ready for it; I'm not sure we were! It was hard to turn a traditional campaign on its head and take a chance, but it worked. I'm still stoked on the remixes for that record, too. And what a time for Blondes' live set; they were on fire!
Merch for this release:
Vinyl LP
Brandon Sanchez: Before Siblings came into focus, I had the pleasure of getting to know Colin Self through Holly Herndon. Colin's a collaborator of Holly's, both in her recordings and live performance. Working on his record is a beautiful example of RVNG growing by way of musical collaboration—rather fitting since it's deeply influenced by familial relationships.
Colin Self: At the very beginning of working on Siblings, Matt and I met for tacos. I remember being so nervous about the demos I'd sent him. I was shocked that he was excited by these songs even in their rough stages, and was thrilled when he proposed to rerecord several elements with acoustic ensembles. It ended up being such a huge defining factor in the wholeness of Siblings. So much care and attention and deep listening went into its genesis. It was a huge lesson about patience and developing an interdependent relationship of trust—not only with all figures of collaboration, but with the music itself.
Hieroglyphic Being &  J.I.T.U. Ahn-Sahm-Buhl
We Are Not the First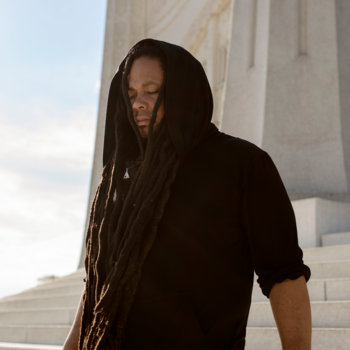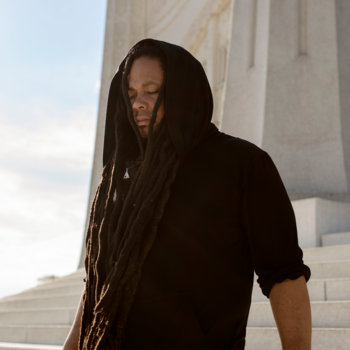 Merch for this release:
Vinyl LP, Compact Disc (CD)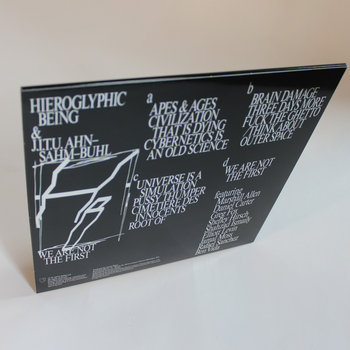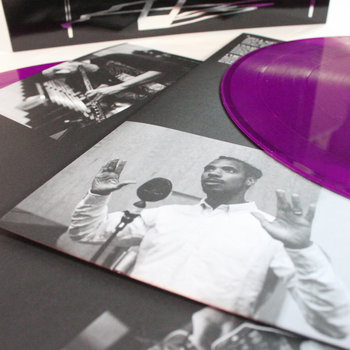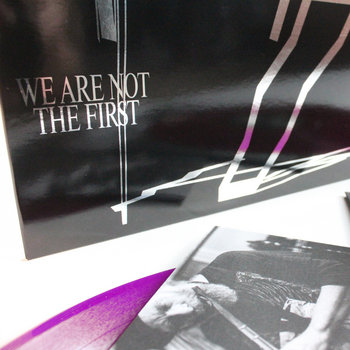 Hieroglyphic Being: Back in 2013, Matt Werth told me, 'I want you to do what you do with drum machines, but with human beings.' If that doesn't summarize it, I don't know what would.
Sanchez: We Are Not The First was one of the first albums I worked on at RVNG, and what a wildly inventive, cosmic record it is. While some of the records we release are singular sonic worlds from one artist's vision, many are born from the creative hive mind of collective music making and artistic interplay. We Are Not The First is symbolic of that deep spirit—that collaborative DNA.
Tortoroli: Every day I came to the studio, a new arrangement and arsenal of ideas dominated the space. Jamal [Moss] was head deep in literature for lyrical components and theoretical references; the session was guided more by ideologies than compositional specifics. There were some intense moments in the studio. A special shout-out to engineer Davey Jewell, who captured such an 'out' session with a spectrum of personalities. This one will get approached for a reissue in 30-50 years by a new jazz retro space label. We are still not ready for this.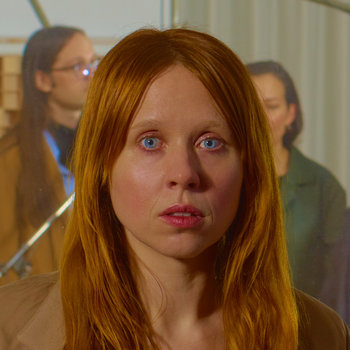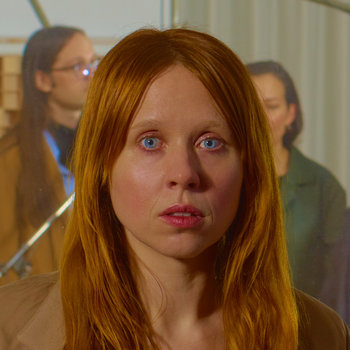 Sanchez: Movement feels like it serves as a cultural timestamp for a moment in contemporary music when humans and computers reached a new era of symbiosis. The latter was no longer just a tool for disembodied performance and production. It was a highly personal instrument, serving as an extension of ourselves.
Tortoroli: I joined RVNG right after this record came out. It was inspiring to start working with a label that'd release such forward music. And it was super inspiring to see writers support this wild venture. I believe Holly sent Matt this album as an unsolicited demo. Send intentional demos, folks; RVNG is always listening.
Holly Herndon: When I sent Movement to a few labels, Matt was the first to respond and the most enthusiastic. He immediately understood the strange world I was trying to represent, which felt like a leap at the time—bringing together such different ideas. When we moved over to 4AD, it was under the stipulation that RVNG would join us as management. It's always felt like a family operation at RVNG; kind people you can trust, always having your back and representing your ideas with love and care.
Tortoroli: My first dose of a large archival undertaking. (I wasn't with the label for ReRVNG01 and ReRVNG02.) Organizing this project felt like I was back at university with a research dissertation—an education on the deeper archival projects to come. The cover photo of Kerry in a Washington coffeehouse is damn iconic. Special credit goes to Will Work For Good for their eyes on this. They've created a timeless look for every album, actually—all 15 years, dressed by the best.
Kerry Leimer: Participating for more than a year in locating, identifying, recovering, and contextualizing some of my earliest shreds and tatters proved to be a great and terrifying experience. Great thanks to the respect shown to the work, and terrifying in the prospect of having my (literal) basement tapes dragged out into the light so many years on. RVNG has become an unsurpassed example of artistic and ethical integrity—an outlier organization that is a vital channel for emergent artists and a preserver of works that had nearly been allowed to dissipate in the haze of an undiscovered past.
Merch for this release:
Vinyl LP, Compact Disc (CD)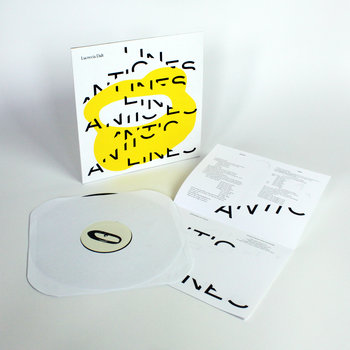 Sanchez: After working at the same label for a few years, you'd think I'd be able to predict what a record might sound like. Thankfully I'm kept on my toes at RVNG, which is both refreshing and exciting. I don't think I'd heard anything quite like Anticlines when I was first sent her record. Its alien, cavernous sounds were so fully realized in their own subterranean world. Working on such a fully formed record was a completely transportive and transformative experience.
Tortoroli: Lu recorded so many mixes around the Anticlines campaign. I encourage readers to seek them out. Use her tracklistings as your winter research project; her knowledge of music of all times, kinds, and vibes is awe-inspiring.
Lucrecia Dalt: Everybody at RVNG made the experience of releasing Anticlines absolutely outstanding. Everything is done with so much care and respect, making you feel as human as possible. You can see this reflected in their entire catalog; every release has so much attention to detail. I can't think of a better home to be right now.
Merch for this release:
Compact Disc (CD), 2 x Vinyl LP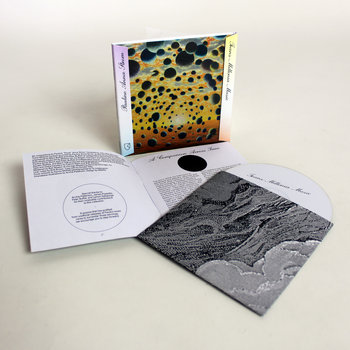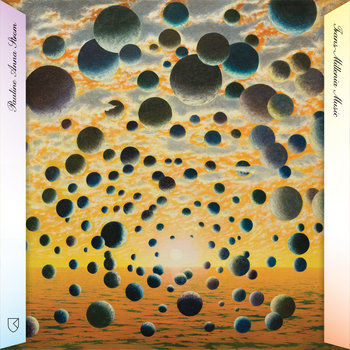 Sanchez: With most records on RVNG, I'm able to communicate directly with the artists. It feels nurturing and gives a sense of purpose to my work. While working on Trans-Millenia Music, communication between Pauline and Matt was sacred, built on trust between the two. It was a humbling lesson—how it could take years of earnest and open dialogue between a label and an artist before a partnership can be formed.
Tortoroli: The only other archival project Matt's been developing for longer than Pauline's is coming out next summer. Matt spent close to a decade speaking with Pauline before working on any music. That trust is established on all our archival projects, including the straight reissues on Freedom to Spend; there's no other way we'd work.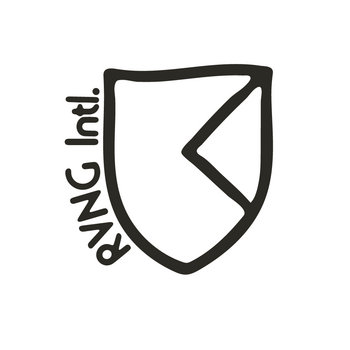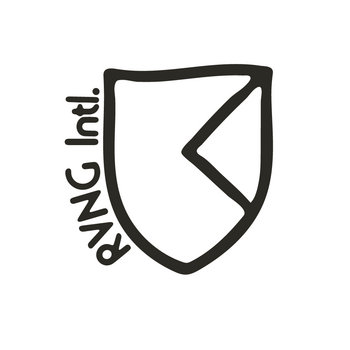 Merch for this release:
Vinyl LP, Compact Disc (CD)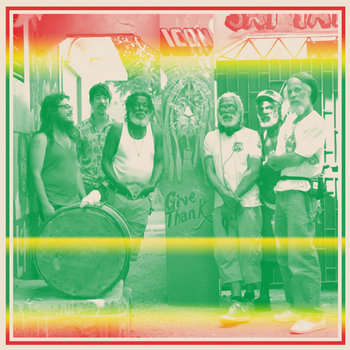 Sun Araw: Matt Werth approached me about participating in his FRKWAYS project, and I handed him a list of living avant-garde heroes that seemed reasonable enough. He countered with the entirely unreasonable idea to fly to Jamaica and make an album with The Congos. From that point on, my life became a surreal adventure that vacillated from smoking chalice at dawn with mystics in a fishing shack to performing classic Heart of the Congos cuts alongside our tunes live at the Barbican in London. Life unfolds according to certain laws, but there are people like Matt Werth who just throw it into turbo drive, all due to a powerful spirit of enthusiasm, investigation and love. I feel incredibly lucky to have crossed paths. 
Sanchez: Perhaps more than any other FRKWYS, Vol. 9 created a sound that merged both past and future to create something wholly present. Not only did it synthesize genres and generations, but it also merged locales (Los Angeles, California and St. Catherine, Jamaica). How Matt convinced one of dub reggae's most legendary, near-mythical bands to collaborate with Sun Araw and M. Geddes Gengras still escapes me. It stands as a testament to RVNG's mystic power to collapse timelines and create its own.
Tortoroli: Flashbacks to working on three U.S. visas for older Jamaicans. One of my first big 'tasks' at the label, and probably the cause of a gray hair or two. Did you know Matt played bass in their U.S. band? I watched the [ICON EYE] documentary during my first few weeks with RVNG. I was shook by the quality—the sensitivity to another culture and generation, as the present and the past were captured in a non-linear, deeply emotive narrative. I felt humbled to be a part of this imprint then forth. Five years later, I still count my blessings that I found RVNG and can lend that level of care to all our projects.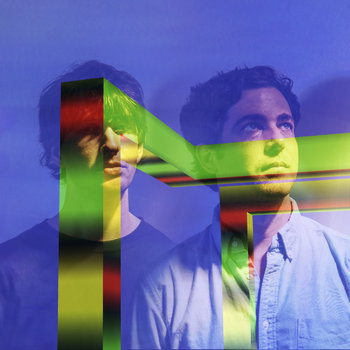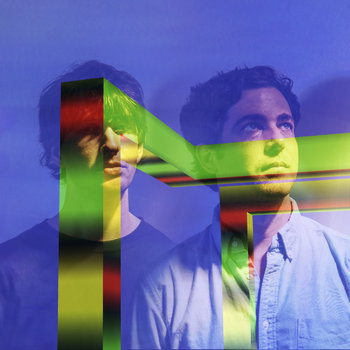 Merch for this release:
Vinyl LP, Compact Disc (CD)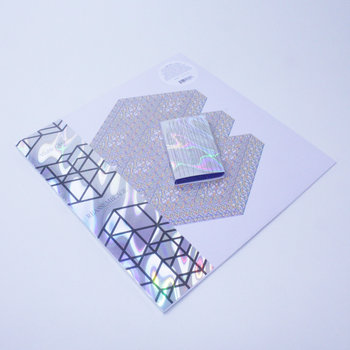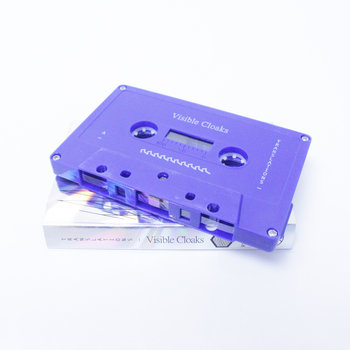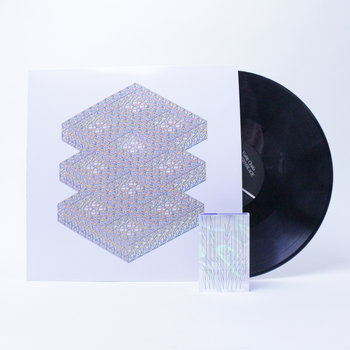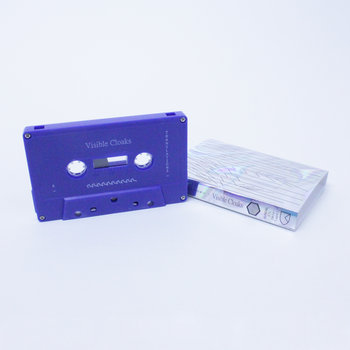 Sanchez: Another new sonic element. Where Anticlines recalled the earth and minerals, Reassemblage brought to mind warped acrylics and sinuous plastics. The record didn't really resonate with listeners until it came out, which makes sense of course. When you work at a label, you forget that the majority of listeners have only heard a single or two before a record's release. Whereas you've spent so much time with the album in its entirety well before everyone else. It's particularly useful to understand this when sharing music with journalists. Everyone needs their own space and time to listen and learn; it doesn't happen overnight.
Tortoroli: I felt bummed about how often we had to push this record's release date back. When things aren't ready or just don't feel ready, you gotta take a breath, give a project some space, and reevaluate. Design, visuals, and 'marketing' (yuck) strategies all need to match up to the level of the music. RVNG is a patient entity.