LABEL PROFILE
Rewind and Come Again!
By Dub ID · October 21, 2014
Tomas Palermo is a San Francisco-based DJ and music curator, and has written for XLR8R, SF Weekly, United Reggae, and other publications. He loves playing reggae vinyl, 10-mile runs in Golden Gate Park, and Papalote's prawn tacos.
"…we have to be like a rub-a-dub soldiers, fighting to keep the rockers' music alive."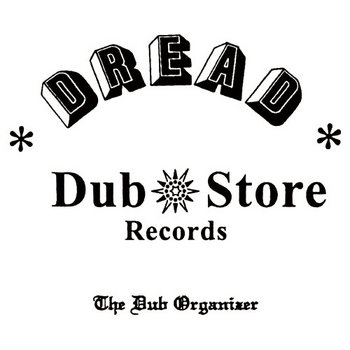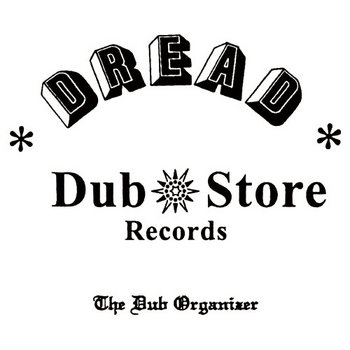 From a Little Reggae Shop in Tokyo…
At Naoki Ienaga's Dub Store reggae specialty shop in Tokyo's Shinjuku district, no detail in preserving reggae music history goes unnoticed. Even their in-house sound system is pure vintage: an Altec amplifier, mixer and speakers, a Studer 2-track tape deck and an RCA dubplate cutting machine. It's physical proof of Dub Store's serious respect for Jamaican music. The same level of attention to crucial aesthetics has informed Dub Store's extremely active reissue series, which has seen close to one hundred rare and out-of-print titles brought back into circulation on both vinyl and digital formats.
The music Dub Store chooses to present is exquisite. From psychedelic, soulful sides on Derrick Harriott's Crystal label, to ram-jam dancehall scorchers from King Jammy$ label, Dub Store has tapped into the deepest diamond mines of vintage Jamaican music. The sleeves and artwork are also above par. Thick cardboard jackets, vivid inks and original label art adorn their releases. It's as you've discovered a mint copy of your most sought-after tune in a dusty Kingston basement. Imagine the thrill of hearing Lynn Taitt's sparkling, rocksteady guitar licks for the first time, or obscure 1980s dancehall jams from Robert Lee or Carl Meeks. Dub Store releases definitely induce goosebumps for the devoted reggae fan.
Dub Store has really changed the game for collectors and Jamaican music enthusiasts alike by forging deals with institutions like Federal Recording Company, home to the Kentone, Federal and Merritone imprints, which delivered countless hits in the ska and rocksteady era. Then there's Dub Store's collection of hard-to-find titles on King Tubby's Firehouse label, deep cuts from Bunny Wailer's Solomonic label, sublime roots by Kiddus I and Glen Brown, and the list goes on.
So how did this obsession with releasing rare reggae music from respected Jamaican imprints like Studio One, Merritone, and Redman International arise? We chatted via email with a very busy Mr. Ienaga on Dub Store's origins and motivations, and their experiences in Jamaica unearthing the island's finest recordings.
Naoki Ienaga
Thanks to Gregory Gouty for his assistance with this interview.
Bandcamp: Japan and Jamaica are both island nations, and the Japanese have always shown a great interest in Jamaican music, from bands like Mute Beat in the '80s, to the World Clash-winning Mighty Crown sound system, and Japanese women being crowned dancehall queens. Why do you think there is a special respect and relationship between these two nations?
Naoki Ienaga: Jamaican people like and trust Japanese people; they're always very nice to us. I really give thanks for it. What I've heard from many Jamaican [friends] is that the Japanese are solid people living in the Far East; we're different from other advanced nations. [The support we get] in Jamaica makes it much easier to do things [there]. 
The Japanese culture is so different from any major western mindset; the Japanese always get deep into other cultures from an early stage, and do top-level [projects] with them. 
We don't have any limits in our beliefs; we are free in what we trust. There's no oppression from the government, unlike some other Asian countries. I give thanks to our ancestors; Japan is a good country.
BC: What was the very first Dub Store reissued vintage Jamaican 45 and why was that particular title chosen?
NI: The first reissued 45 on Dub Store Records was "Graduation In Zion" by Kiddus I, backed with the unreleased track "Salvation." I had known Kiddus for a long time from my visits to (Soul Syndicate guitarist) Earl "Chinna" Smith's house. I had all of [Kiddus I's] released vinyl, so I offered to work together, but I was thinking only those released tracks were available. Later, I went to [British reggae band] Matumbi's Studio in London and Inner Circle's studio in Miami to pick up Kiddus's master tapes and I found plenty of killer unreleased tracks–top-notch recordings with top musicians. Around the same time, we released two Jennifer Lara 45s that I produced in Jamaica using the Studio One recording venue. I got kind support by the late, great Clement "Sir Coxsone" Dodd, and we used original 1970s Studio One rhythm tracks from their multitrack tape vaults. [Dodd] was a true gentleman.
BC: What are your five current favorites from the Dub Store reissue catalog—the songs that really have captured your interest and love for the music?
NI: I have been handling high-end rare vinyl for over 20 years now. I know the majority of those tunes, but what surprises me are unreleased tracks, alternative takes and dubplates. There are many unreleased top recordings that appear on Dub Store Records, such as Kiddus I, Kentone, Merritone and Studio One, all taken from the master tapes. I was really shocked when I found and played "Freedom Sounds", "Soul Brothers" and all those alternative takes and unreleased tracks of Don Drummond's recordings at Studio One, where this music was originally recorded in the '60s. For me it was almost like discovering Tutankhamun's tomb in Egypt in 1922!
BC: The re-releases of Derrick Harriott's Crystal label are especially potent and enjoyable. From Keith & Tex's "Stop That Train" to the Chosen Few's "People Make the World Go Round," these are some of the very finest moments in Jamaican music. Tell us more about meeting Derrick, and how you came to be issuing these important recordings.
NI: Those Derrick Harriott tracks are certain people's favorites, big hits, everybody loves them.
 I have known Derrick Harriott for over 15 years and he is always a very nice person. A lot of artists and musicians are always hanging out at his store [in Kingston].
 Derrick asked me to do an exclusive reissue distribution deal in early 2000, but it failed to materialize. But a partial payment had already been made, so I proposed to him that I do a reissue project by myself. He was very helpful, and went to the vaults and found tracks from the master tapes that sounded fantastic.
BC: Obviously another huge label for Dub Store is King Jammy$. I am sincerely impressed and amazed by some of the crucial titles you have chosen to reissue such as Tonto Irie's "Life Story" or Robert Lee's "Come Now," not to mention Dennis Brown's all-time classic, "The Exit." Tell us about meeting King Jammy. Also, why do you think the digital dancehall sounds he helped create are seeing such a strong resurgence in today's "digi-dub" scene in Europe and elsewhere?
NI: Jammy$ studio is in the notorious Waterhouse neighborhood in west Kingston, so I did not go there much in my early days. But I started to go there in the early 2000s. King Jammy is a very hardworking man and a good family man, too. I really want him to keep doing what he is doing, as he is really one of the last big [studio] men from the 1970s still making music. Jammy$ catalog is really big. He had his own studio (located in his actual house), so he didn't have to worry about the studio time, and he had all the best [engineers and studio musicians]—men like Bobby Digital or Steely & Clevie.
 He did a lot of recordings intended to be big hits, yet at the same time, he did many recordings with a traditional roots element that were far from commercial successes. Everybody bought his hit tunes, but only a minority showed interest in those unusual, obscure tracks in those days. Now listeners in underground music culture have embraced those minor-chord, heavy steppers rhythms; and those tracks deserve it.
BC: Many of the Merritone and Kentone titles you have reissued I had never heard before. Tell us about these gems–were they truly lost items existing only on reel-to-reel tapes and stampers? What effort did you have to go through to put these out?
NI: The majority of the Kentone 45s are some of the rarest ska singles. Merritone had many more releases, and some were hits, like the Hopeton Lewis tunes, but the rest are rare and priceless 45s.
 Federal Recording in Jamaica was a big company, but their 45s were pressed in smaller quantities than other labels, and probably didn't sell too well. Federal had a recording studio, pressing plant, photo studio, label-printing factory–everything they needed was in the same place. They didn't have to worry about recording costs, so they had quite a good amount of unreleased tracks. 
Working with original master tapes is not an easy thing; some of them don't have proper documentation on their covers. We have to get a clue from what is written there to guess as to the contents. When you play old reel-to-reel master tapes you have to be very careful because they break easily, and spliced edited tapes always get separated, so they need to be spliced again and again for every track, which takes ages. But it's a lot of fun too.
BC: Did you work directly with any Jamaican record pressing plants, such as Dynamic, to find some of the original artwork? Or did you find the artwork via the original producers and label owners? 
NI: I love Dynamic Sounds, good old Byron Lee's place (of Byron Lee & the Dragonaires), but they have their own stuff in their catalog, which is not my favorite music. But I like all the employees there and Mr. Lee. Most of the artwork we use comes from the Dub Store archives, or sometimes a producer supplies us with photos and flyers, but it does not happen all the time. I also have friends who have helped our label with their own records and memorabilia.
BC: Jamaica is a place of danger and beauty. Do you have any special stories of being in Kingston, looking for records, meeting artists, or having to watch out when things "a run hot"?
NI: Jamaica is, like locals say, "no problem." At least for me and for my friends. The early '90s were more rough, but it's 2014 now. There is some low-level petty crime and people are always in search of something, but they don't bother solid people who have self-confidence. The police harass us more often. I have so many funny stories in Jamaica, but I don't know what to tell now!
BC: Finally, when you first opened Dub Store in Japan, what was the public's immediate reaction and how are things now?
NI: I first started as a mail-order service selling high-end collectors' items. I put an ad in a magazine and people called me for my mailing list. Each time I sent my monthly mailing list to customers, the phone didn't stop ringing for two days. The [majority] of the listed items were sold out after a couple of days. A few years later, I opened Dub Store. There were many people waiting for me on the opening day, lots of hard-core reggae specialists.
 Originally we catered mainly to the serious reggae customer, up until the late '90s, when we started to do distribution. I do not know what people think now, but we have to be like a rub-a-dub soldiers, fighting to keep the rockers' music alive.
15 Recommended Dub Store Titles…
Chosen Few – People Make the World Go Round
Covering the Stylistics' Philly soul classic, vocal quartet Chosen Few keep the song's melancholic feel intact via pitch-perfect falsetto vocals and "bop-bop" backing choruses. Meanwhile, backing group Now Generation's Mikey Chung, nearly steals the show with his jazzy guitar solo in the track's waning minutes.
Gladstone Anderson, Lynn Taitt & The Jets – Glad Sounds
With pianist Gladstone Anderson sharing the lead with the equally capable guitarist Lynn Taitt, this supremely enjoyable rocksteady set includes covers of Desmond Dekker's "Intensified," the Gaylad's "A.B.C. Rocksteady" and Carlton & The Shoes' "Love Me Forever." Taitt's solid ensemble, The Jets, ably handle rhythms popularized by Studio One, Treasure Isle studios and labels.
Glen Brown – Forward the Good
South Kingston-born vocalist, melodica player and producer Glen Brown has been active since the 1960s. He's recorded and released tunes by Prince Jazzbo, Sylford Walker and Gregory Isaacs, to name a few, on his South East Music, Pantomine and Dwyer labels. His own solo material is particularly penetrating, illustrated by his searing "Forward The Good," saturated with Brown's soulful wails and steadfast timber. Don't miss the stupendous King Tubby-engineered dub version "A Way With the Bad," featuring The Skatalite's Tommy McCook's haunting flute riffs.
Derrick Harriott – Do I Worry
Merch for this release:
Vinyl LP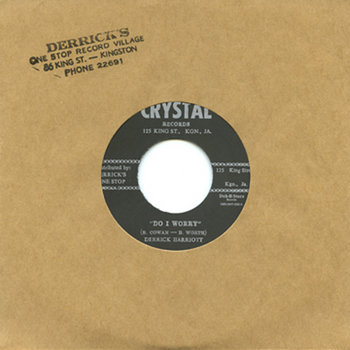 Derrick Harriott's terrific cover of the Ink Spots' 1941 hit dramatically reconfigures the song into a minor-key rocksteady scorcher, and for our money, betters the original song's gentile presentation. Harriott delivers a rich, heartfelt performance that bears a similar conviction to his equally important tracks "The Loser" and "Solomon."
Dennis Brown – The Exit
To collectors of rare digital reggae music, this anguished performance by Dennis Brown counts as one of the genre's strongest-ever vocal performances. The fact that Brown is accompanied by the sparsest of Casio melodies doesn't diminish this song's impact. This is digital dancehall at its most elemental and emotive. The backing riddim is the same used for Courtney Melody's "Screechie Across the Border."
Nitty Gritty – Play Round the World
This King Jammy dubplate was intended for play in battle on his Super Power sound system. The digital dancehall track features Nitty Gritty, who was one of several Waterhouse (a Kingston neighborhood) singers who proffered a distinctive off-key vocal delivery. Like his cohorts Tenor Saw, King Kong or Anthony Red Rose, Nitty uses his unusual technique to draw the listener in, and convince you that King Jammy$ will be flexing his mighty international prowess in the clash. Sound boys beware!
Keith & Tex – Hypnotizing Eyes
Singing duo Keith Rowe and Texas Dixon's best-known hit is "Stop That Train," a song used as the backing track for Scotty's "Draw Your Breaks," featured on The Harder They Come soundtrack. But "Hypnotizing Eyes" is an equally amazing side where the singers convey both sadness and ire at the "little girl" with the "eyes of an angel." Released in 1968, near the end of the rocksteady era, the tune features a haunting electric piano riff that provides a soft counterpoint to Keith & Tex's wistful harmonizing.
Lynn Taitt & The Jets – Batman
Released on Merritone Records, a division of Federal Records, this soulful rocksteady version of the 1960s Batman television theme song faithfully includes female choruses singing the title, just like the original. But the roiling brass ensemble and a tasteful trumpet solo make this a distinctly Jamaican rendition. The flip, "Joker," is a danceable rocksteady instrumental that hints at the shuffling reggae beat that was soon to come.
Roland Alphonso – Sai Pan
Federal Records head Ken Khouri relied on sound system owner Winston Blake to be his ear for new talent and music trends for releases on Merritone Records. It was perhaps Blake's recommendations that led them to release some of The Skatalites's saxophone player Roland Alphonso's best works. "Sai Pan" is a hard-to-find tune released in 1966, and features a rueful Far East melody atop its swinging ska rhythm. Musicians like Alphonso excelled at serious jazz improvisation, and this track proves it.
Kiddus I – Crying Wolf
Kiddus I is known for his appearance in the respected reggae film Rockers. He also worked with Ras Michael's Sons Of Negus and recorded at Lee Perry's Black Ark studio, but has remained very much an enigma. Like fellow devoted Rastafarian singers, such as Burning Spear or Ijahman Levi, Kiddus's music explores spiritual and socially conscious material. Although his best-known song may be "Graduation In Zion," tunes like "Crying Wolf" reveal an artist full of depth and poetic introspection.
Henry Buckley – Beware of All Those Rude Boys
Like Alton Ellis's famous rude boy warning "Dance Crasher," Henry Buckley appeals to Kingston's young thugs to cool it down, while advising others to "beware of all those rude boys going around with their guns, spoiling everybody's fun." What's remarkable is that Buckley name-checks a number of the competing gangs at the time in the song, probably at some risk to his life. The song's lazy tempo also provided dancers a nice break from a typical ska dance's frenzied pace.
Eric "Monty" Morris – Blackman Ska
Another Federal Recordings sub-label, named for founder Ken Khouri, Kentone also released songs by Stranger Cole, The Sharks and Ernest Ranglin. This previously unreleased protest song, mastered from the original tapes, features an ardent Eric "Monty" Morris unleashing a strong condemnation of the economic trials faced by the island's majority. "The rich shall be richer, the poor shall be poorer, something must be done," sings Morris, over a taut ska beat. This is a quintessentially Jamaican moment–music that's musically rich (horn solos, brilliant melodies), but also conveys a conscious social message. From Morris to Marley, these sentiments have remained popular and important.
Johnny Osbourne – Line Up
Singer Johnny Osbourne's "Line Up" is a rare recording on dubmaster King Tubby's Firehouse label that features a superb spoken introduction by Fuzzy Jones, the distinctive voice sampled recently for Kanye West's "Mercy." This 1980s dancehall-era tune was intended for use in sound clash competitions, and calls for crowds to "line up to come in a the dance." Trevor Levy's potent "Nah Run From No Clash" is the second selection of this set, with Levy adapting Burning Spear's "Swell Headed" to run off competitor sound crews.
Carl Meeks – Danger
Hugh "Redman" James can rightly claim a spot along the great producers during the dancehall era's '80s and '90s peak. Like releases by Lloyd "King Jammy" James, and Bobby "Digital B" Dixon, tunes on the Redman International label were usually chart-bound. Redman productions are noted for their heavy, crisp musical arrangements, with drum machines and synths tuned to perfection. It was the ideal backdrop for innovative, falsetto-yodeling vocalist Carl Meeks to unleash his unique singing approach. Due to his underground profile, Meeks has become a collectors' favorite with modern digital dancehall aficionados. "Danger" is Meeks at his sublime best, lashing out at those who would try and fight his progress. Check the track's killer dub b-side.
Prince Junior – Crucial Boy
This track from 1986 originally appeared on the dancehall compilation Prince Jammy Presents, Volume 2. Prince Junior never achieved great acclaim, but it's rare reissues like these that validate Dub Store's mission to preserve the "heritage of reggae music." Junior rides this minimal Casio-style beat to the fullest with a wailing delivery that recalls Junior Reid, Yammie Bolo or Carl Meeks.