LABEL PROFILE
Where to Start With Hardcore-Punk Institution Revelation Records: Ten Essential LPs
By Jon Wiederhorn · January 13, 2020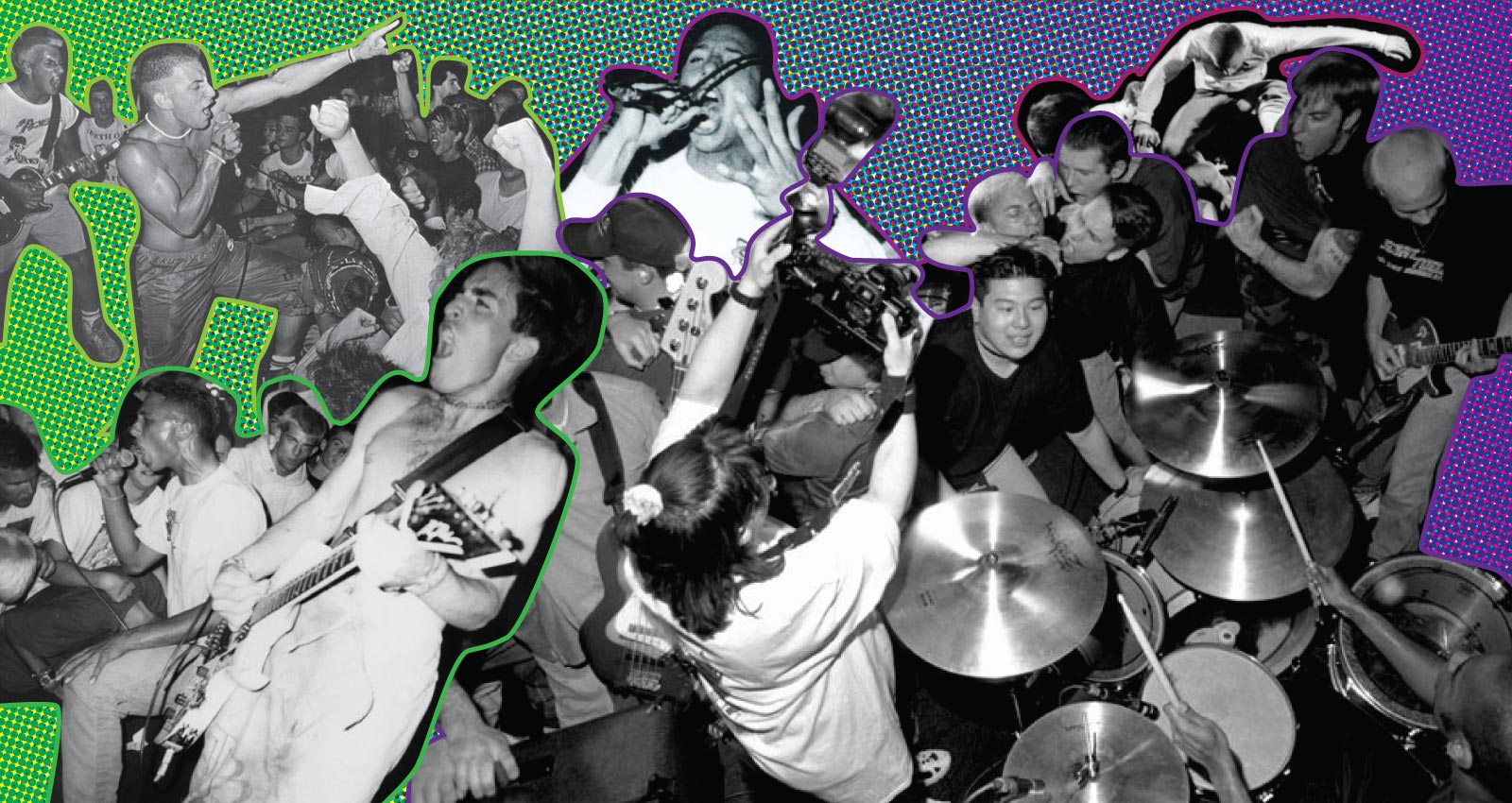 If Los Angeles and Washington, D.C. are the commonly-accepted birthplaces of hardcore, then New York City in the '80s was its primary stomping ground—a circle of brutal, aggressive bands who pointed a middle finger at the society around them. With a cohesive network of fans and clubs, a strong DIY label distribution network, and a fight-or-die aesthetic, groups like Agnostic Front, Murphy's Law, Cause For Alarm, Sheer Terror, and Cro-Mags propelled the scene, turning NYHC into a global phenomenon over the course of the decade. By the '90s, however, New York artists and fans were dealing with a crumbling scene infrastructure and a sinking economy, making it increasingly difficult for clubs to remain open and labels to stay solvent .
Even so, the scene meant so much to so many that countless fans and bands continued the spirit of NYHC outside the city limits. Many of these groups were bred on New York's rough and tumble pioneers and had a sense of hedonistic revelry to them; others were more attracted to the straight edge scene. The blending of cultures created a movement that was less nihilistic and more proactive than the original NYHC. Two of the figureheads were ex-Violent Children vocalist Ray Cappo and guitarist John Porcelly, who started the straight edge band Youth of Today in 1985. Two years later, in New Haven, Connecticut, Cappo and Justin Cooper founded Revelation Records with the intention of pressing only one release, New York band Warzone's debut 7-inch, Lower East Side Crew.
And yet, despite its founders' original plans, Revelation Records' discography exploded from there, with notable 7-inches from Sick Of It All and Gorilla Biscuits, as well as a reissue of Youth of Today's debut EP Can't Close My Eyes (originally released by Positive Force Records in 1985). Their 1988 compilation New York Hardcore: The Way it Is—featuring Warzone, Nausea, Gorilla Biscuits, Sick of it All, Youth of Today, and more—cemented Revelation's status as NYHC's most important label, a wheelhouse that soon expanded to accommodate the emergent straight edge and post-hardcore scenes, and even a few experimental bands.
During this time, Cappo and Porcelly discovered the International Society for Krishna Consciousness and became Hare Krishnas; in 1991, they formed the "Krishnacore" band Shelter, giving rise to a whole new subgenre. When Cappo left Revelation shortly thereafter to launch his own label, Equal Vision Records, Cooper moved the label to California and forged ever onwards, with releases from straight edge bands (Bold, In My Eyes) alternative outfits (Shades Apart, Into Another), pop-punk groups (CIV, The Movielife), emo ensembles (Sense Field, Elliott) and metallic hardcore crushers (Judge, Primal Rite).

32 years in, Revelation Records' broad catalog has something for everyone, provided they like it loud. Here are 10 albums to get you started.
Better Than a Thousand
Just One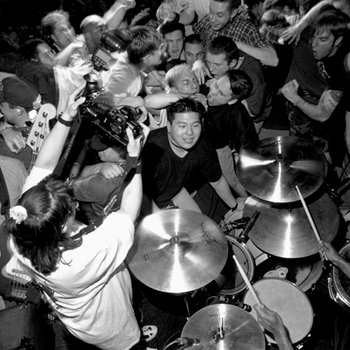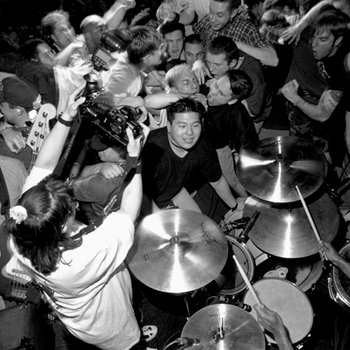 While ex-Youth of Today vocalist Ray Cappo was playing in the Krishnacore band Shelter, he started Better Than a Thousand as a side project with Battery guitarist Graham Land and drummer Ken Olden. Originally, the Maryland-based outfit planned to record a few songs just for kicks, but over the course of that brief studio stint, the trio discovered a potent creative chemistry that would form the basis of something far more durable. On their full-length debut, Just One, Better Than a Thousand sound just as furious as Youth of Today, albeit slightly less didactic; standouts like "Motivation" and "Nightclub" play out as upbeat, melodic happycore songs, as opposed to pit-starting hardcore tirades.
A straight-edge, Youth Crew-affiliated band inspired by Youth of Today, Bold started their career as Crippled Youth, before changing their name in 1988. The moniker switch accompanied a drastic change in the band's sound on 1994's Speak Out, which took the fast, heavy palette of NYHC—furious drumming, buzzsaw guitars, booming gang vocals—and amped up the aggression even further. Songs like "Nailed to the X" and "Always Try," incorporate unconventional elements like slow, groovy mid-sections, and palm-muted fretwork that expanded on their predecessors' fury from a textural standpoint, while honoring its perennial ruggedness. Like many Revelation acts, Bold only released one album before splitting up, at which point drummer Drew Thomas co-formed yet another Revelation band, Into Another (in 1990) and vocalist Matt Warnke joined One Sided War before uniting with Bold bassist Tim Brooks in Running Like Thieves (who were named—wait for it—after a Bold song).
Composed largely of members from Louisville, Kentucky hardcore band Falling Forward, Elliott strayed from the combustive song craft of their past, embracing a more tuneful, emotive style of music that internalized angst and misery instead of myopically projecting rage through dissonance. Released in 1998, U.S. Songs, Elliott's first full-length, is the band's most confessional and agonized, revealing heartbreak, ennui, and disenfranchisement through painfully personal songs that express as much through the aching instrumentation as they do through the lyrics. While album opener "Miracle" layers guitar and emo vocal angst like a cross between early Afghan Whigs and Buffalo Tom, "Second Story Skyscraper" is more outwardly elegiac, layering languorous guitar lines over pained vocals and building the tension with more turbulent, though still melodic passages, before dropping down into a navel-gazing reverie. Many fans consider Elliott's 2000 release False Cathedrals to be their best, and while the release includes strong, despairing material, the way Elliott downplays guitar aggression in favor of louder vocals and softer, more accessible pop-inflected songs on that album makes U.S. Songs more appealing to fans of hardcore and metal.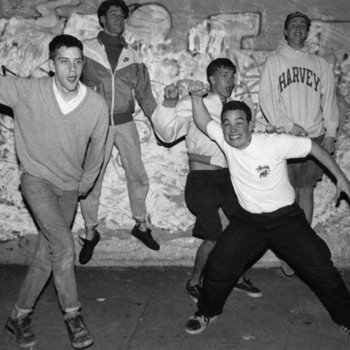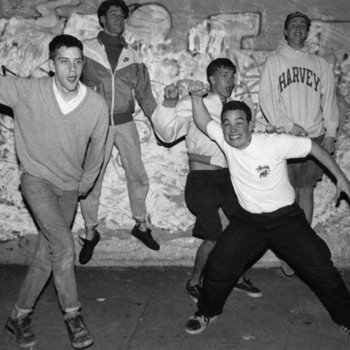 One of the most significant bands from the Youth Crew movement, Gorilla Biscuits became Revelation's most popular act, thanks to their boundless energy, strong songwriting, and powerful populist philosophy. Formed in 1986 and fueled by vocalist Civ (future singer of CIV) and songwriter Walter Schreifels (who eventually fronted alt-metal band Quicksand) the band's 1989 full-length debut Start Today—produced by NYHC mainstay Don Fury—sounds like a handful of skilled musicians jacked up on adrenaline, dead-set on cultivating sheer joy through raucous creativity. On this urgent, immediate, and thematically-evergreen effort, Gorilla Biscuits plow through 14 spirited tracks (including fan favorites "Start Today," "Stand Still," and "Two Sides") in just under two minutes: a burst of spontaneous aggression tethered to the here and now, because tomorrow is never guaranteed.
Merch for this release:
7" Vinyl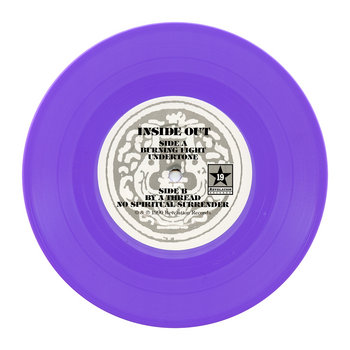 Before vocalist Zack de la Rocha was angrily rapping about governmental corruption and stickin' it to the man with Rage Against the Machine, he was screaming about pretty much the same subjects in the Inside Out, the short-lived metallic post-hardcore group he formed with members of Gorilla Biscuits, 108, and Drive Like Jehu. Inside Out released just one seven-inch, 1990's No Spiritual Surrender, which was expanded into a six-song CD before the group disbanded. Interestingly, Inside Out planned to title its first full-length, Rage Against the Machine, but they never made it that far, since guitarist Vic DiCara quit and became a Hare Krishna. Still, No Spiritual Surrender remains raw and raging, weighing surging rhythms against intense howls; as such, it's emblematic of both the diversity and quality of Revelation's catalog.   
Formed by former members of Youth of Today, Bold and Whiplash, Into Another paid little heed to their collective resumes, creating an imaginative, progressive brand of hard rock that fed from the murky pools of post-hardcore, grunge, alternative, and emo. The resulting sound is difficult to pinpoint and impossible to ignore, making the title of their second album Ignaurus ("ignore us"—get it?) as ironic as it was original. From the spiritual, acoustic strains of "Two Snowflakes" and "Anxious" to the psychedelic guitar spirals, incendiary, off-kilter rhythms, and paranoiac vocals of "Poison Fingers," Into Another pushed boundaries and raised social awareness not through brute force, but empathy and innovation.
Youth of Today guitarist John Porcelly and ex-Youth of Today drummer Mike "Judge" Ferraro formed the militant straight edge band Judge during the Youth Crew days. Unlike their peers, who addressed the benefits of pure living without going on the offensive, Judge abide by a belligerent game plan that pulls no punches when it comes to callouts, especially those aimed at recreational drug abusers (From "Bringin It Down": "A beer, a joint like a gun at your head / The price that you pay is the blood that you bled / You're weak, you're hurt / and you're gonna lose this fight.") Porcelly compliments Ferraro's abrasive vocals and incisive fills with chunky, abrasive guitars that straddle hardcore and metal. To wit, Judge (who are still active as of 2019) possess a melodic side as well; their covers of Led Zeppelin's "When The Levee Breaks" and British Oi! Band Blitz's "The Warriors," lend their pounding discography some welcome diversity.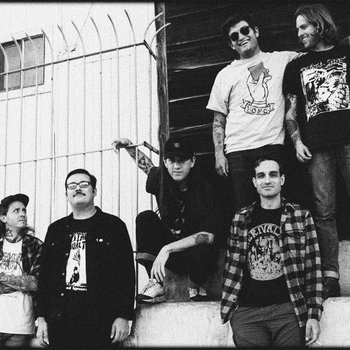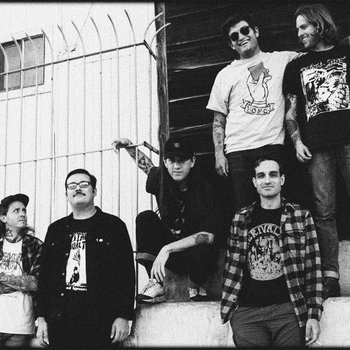 Merch for this release:
Vinyl LP, Compact Disc (CD)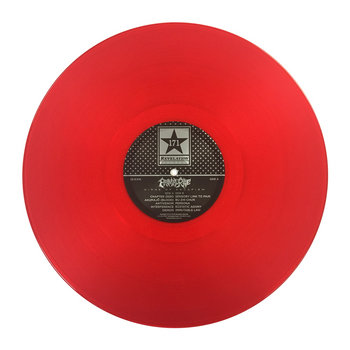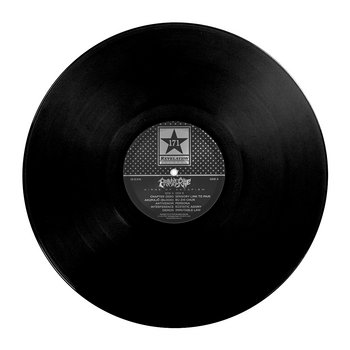 Demonstrating how Revelation has remained viable and forward-thinking over the years, San Francisco sextet Primal Rite injects facets of post-hardcore into a framework of frenzied thrash metal. Fronted by charismatic frontwoman Lucy Xavier, and featuring three former members of the Bay Area hardcore band Scalped, Primal Rite know what hardcore tropes work in a metal framework; they blend fierce growls and call-and-response vocals with chugging riffs and flailing solos, channelling the feel of iconic metallic hardcore bands like Integrity and Converge without sounding redundant. Primal Rite's 2018 full-length Dirge of Escapism is loaded with chaotic guitar storms, mosh-friendly midsections, start-stop passages, and whammy-bar-engendered Slayer worship. Primal Rite have clearly mastered the art of pummelling, but they're able to pull off subtlety as well—see the atmospheric Iron Maiden-esque guitar harmonies at the start of "Persona." For a debut release, Dirge of Escapism is an exceptional accomplishment, and hopefully, a sign of even greater things to come.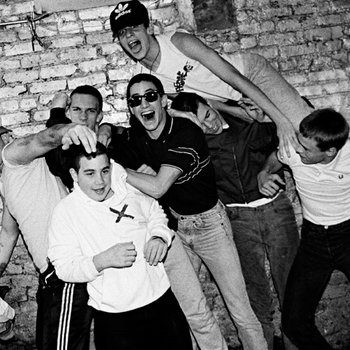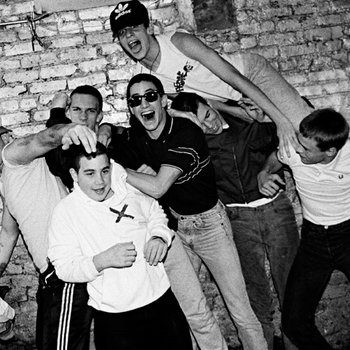 Formed by drummer Raymond "Raybeez" Barbieri, who made the band his main priority after getting kicked out of Agnostic Front for being too unstable, Warzone were a gritty staple of NYHC and an emblem of New York skinhead culture, which was actually built around an edifice of unity and strength throughout a diverse group of hardcore fans, but was mistaken by West Coast punks and European skinheads as neo-Nazi sympathizers. As a frontman, Barbieri nails it on the first try, shouting along with an unrepentant barrage of buzzing guitars leavened with slower chugs and melodic gang vocals. "Crazy But Not Insane" and "As One," which barrels along to the chorus, "We will be united / AS ONE," are most representative of the bands' tough-yet-accessible songs. Warzone went through numerous lineup changes over the years, but Barbieri remained the group's constant through six albums and three EPs. He died on September 11, 1997 from liver damage sustained by pneumonia, but his memory lives on.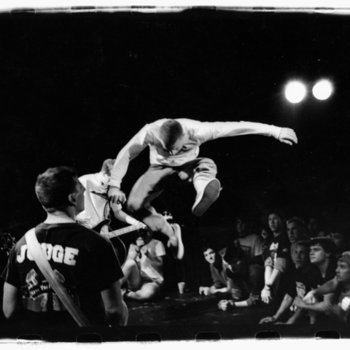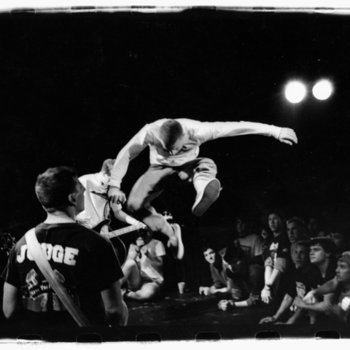 Youth of Today—active from 1985-1990—are widely credited with resurrecting the East Coast straight edge/eco-punk movement, not to mention inspiring a wide range of hardcore figureheads to join the scene in the first place; Walter Schreifels (Gorilla Biscuits, Quicksand), Sammy Siegler (Glassjaw), Craig Setari (Sick of It All, Straight Ahead, and many more) and Drew Thomas (Bold) have all cited them as a significant early influence. Perhaps YOT's greatest album, Break Down the Walls, ironically, went more or less unnoticed in 1986 when it was first released on Wishingwell Records. However, when Revelation reissued it in 1988, it took off. The album, which skews far more frantic than the band's mini-album Can't Close My Eyes, makes for a raging, primitive listen, comprised of one-and-two-minute long songs that showcase the band's simple, steely devotion to straight edge ideology. Accordingly, the lyrics on songs like "Shout It" scan as health-conscious clarion calls, entwined with statements of self-empowerment, unity, and self-belief: "The message I cry is from the heart / Won't change my ideas just to please you / You've built the walls / We're breaking through."